Making Phuket a special administrative region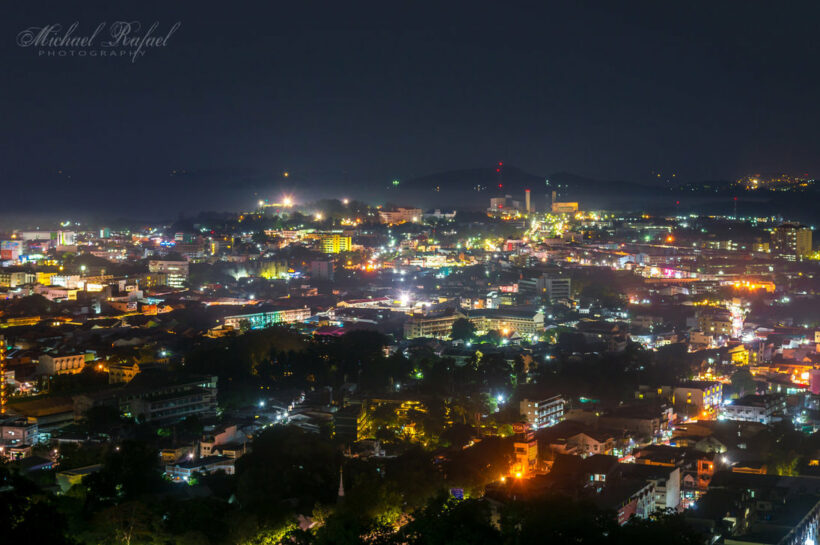 Business enterprises in Phuket, Krabi and Phang Nga have put a proposal to the Tourism and Sports Ministry to make Phuket a special administrative region.
Phuket authorities and the heads of tourism-related organisations gathered at the Beyond Resort Kata. The meeting was to address the administrative problems and obstacles that affect the tourism in the region whilst it continues to be run out of Bangkok.
Before the meeting, Rewat Areerob, former Phuket Member of Parliament, passed on a letter to the PM, Prayuth Chan-Ocha, through the Minister of Tourism and Sports, Weerasak Kowsurat, who was chairing the meeting, asking to make Phuket a special administrative region.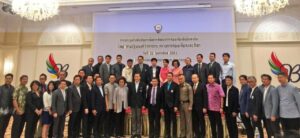 As a special administrative region it would allow Phuket citizens to elect their own Governor and fast forward the development of the province. Also, Phuket will be able to better manage budgets to address real-life local situations, according Rewat.
"Phuket tourism is growing rapidly and the budget received from the government is not enough to support the increasing number of tourist every year. Making Phuket a special administrative region, like Bangkok and Pattaya, will make the budget management more efficient and effective."
Meanwhile, Former President of Tourism Commission of the Senate and Former Phuket Senator, Thanyarat Atchariyachai, said that the current infrastructure in Phuket is insufficient and ineffective to handle the large amount of tourists, which has already surpassed 16 million people in the last 12 months.
"Even though Phuket can make a huge amount of income from tourism industry, it has never been given the necessary support from the central Government. The government doesn't apportion the annual budget in regard of its ability to attract tourists or generate income. Instead it receives the same budget as other provinces.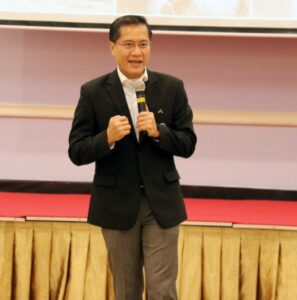 Based on the Phuket and Andaman regional tourism income, we should already be treated as a special administrative region and able to support ourselves with independent budgets and administration."
From the local government perspective, Governor Norapat Plodthong admitted that Phuket should become a special administrative region.
"Phuket tourism continues to grow rapidly without proper planning, resulting in many problems such as lack of infrastructure, environmental issues, an increasing income gap – all which causes social problems, traffic woes and poor management of the region's natural assets.
"Phuket is a small province so Phuket receives a budget according to its size and population but doesn't take into account the impact of 14 million tourists each year," said the Governor.
During the meeting, the businesses also shared long-term tourism problems with the Tourism and Sports Minister such as transportation, bus accidents, the amount of Chinese tourist, zero-dollar scams, the commercialisation of temples working with Chinese tour companies, flooding, illegal tour guides, security and the impact of mass tourism on the Similan islands.
After the meeting, the Minister of Tourism and Sports said that he understands the tourism situation in Phuket and the impact of too many tourists. However, making Phuket a special administrative region would be difficult.
"To create sustainable tourism and solve all the problems doesn't depend on whether Phuket is a special administrative region or not, because it may be too difficult to sort out whilst the Government has man other priorities to address.
"What Phuket and other Andaman provinces can do is provide better planning for sustainable tourism, which can be developed and agreed by all local Phuket people – a project called 'Sand Box' or special economic zone like in Kon Kaen, Nan and Phra Nakhon Si Ayutthaya.
"The local people and authorities can mark the special economic locations along with a development plan then file it to the government to consider making the rules and laws more flexible in specific areas to encourage the development. I think this more likely than making Phuket an autonomous special administrative region."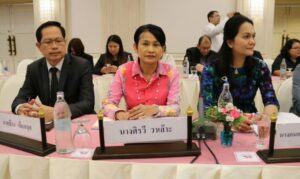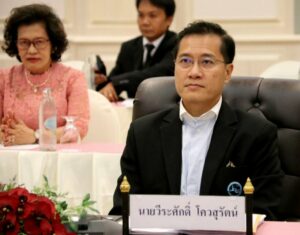 Keep in contact with The Thaiger by following our
Facebook page
.
Buddhists call for boycott of Hilton & Waldorf Astoria Hotels with the opening of Siddhartha Lounge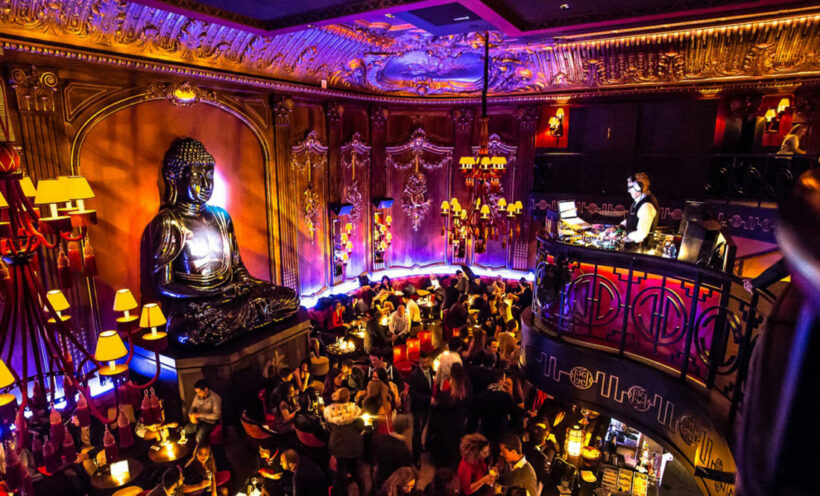 OPINION: The Buddhist Times
Since its creation in 1996, Buddha-Bar Paris has been using the name and image of Buddha in it's Bars and Hotels throughout the world. Typically the franchises use large statues of Buddha in their Bars and around dance floors and in restaurants similar to a Buddhist temple.
What makes the use of Buddha's image in these bars most insulting to Buddhists around the world is that Buddhism does not support the consumption of alcohol. So to use the Buddha's image as decoration to promote the consumption and sale of alcohol and as a prop on dance floors and in restaurants is especially disrespectful and hurtful to Buddhists.
Now comes a further insult with the Buddha-Bar franchise opening the Siddhartha Lounge at Waldorf Astoria Ras Al Khaimah. (Siddhartha Gautama being the full name of Buddha).
According to the Knowing Buddha Organisation in Thailand what the Buddha-Bar franchise is doing is not only disrespectful but it is immoral. The foundation points out that "Respect is Common Sense".
Buddhists feel hurt by the misuse of the name and image of their father, as people of other faiths would be if the image of Christ or Mohammad were used to promote bars and nightclubs.
The Buddha–Bar, restaurant, and hotel franchise created by French-Romanian restaurateur Raymond Vișan and DJ and interior designer Claude Challe, with its original location having opened in Paris, France in 1996.
Raymond Vișan, according to Wikipedia, had the idea of establishing the chain of restaurants and bars which came from his fascination with the Orient. However at the age of 60 Visan suddenly died of terminal cancer. The franchise was continued by co-founder Claude Challe and Vișan's wife Tarja, who took over the reins of the Buddha Bar franchise upon Vișan death.
Critics of the Vișan's and Claude Challe say that these self described artists and creators have created nothing but bad Karma and Sin for themselves. They suggest that Buddha-Bar franchise is a form of "grotesque Plagiarism " which has merely hi-jacked a 2500 year old religion, using the name and image of Buddha, who imparts peace, compassion and loving kindness, for the purpose of selling alcohol and making money. As any case of plagiarism it is expected that Buddha-Bar and Waldorf Astoria will soon find them selves in the courts say Buddhims advocats.
Buddhist around the world are calling the Boycotting of Waldorf Astoria Hotels Hilton Hotels, Buddha-Bars and the music of Claude Challe, demanding that they stop using the image of Buddha and instead creat their own brand.
The views expressed in this editorial do not necessarily reflect the opinions or views of The Thaiger or its staff
Keep in contact with The Thaiger by following our
Facebook page
.
30,000 baht reward offered after prisoner walks away from Bangkok prison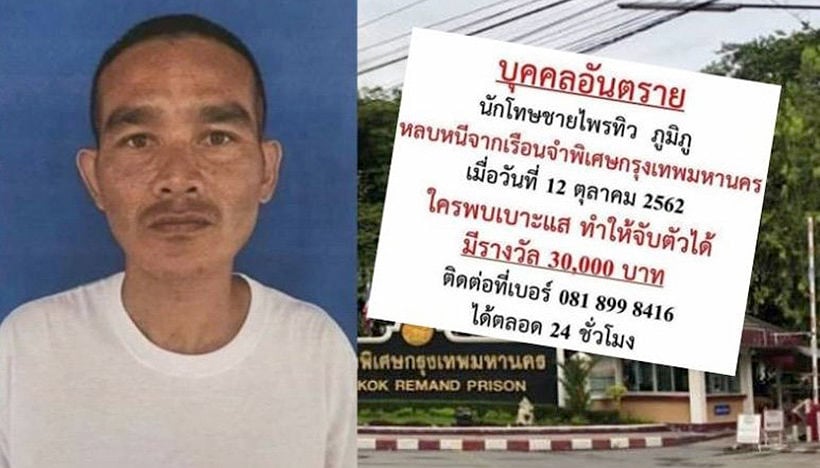 Police in Bangkok are offering a reward of 30,000 baht for information that leads to the capture of an escaped convict. The Daily News reports that Pol Col Chanaworasin Suphaphanarak, the chief of Prachacheun police in northern Bangkok, confirmed the reward yesterday.
Phraiphiw Phumiphu, a convicted thief, escaped Bangkok Remand prison on Saturday. It's understood he had been working outside the prison gates when he ran off.
Press reports say the escaped prisoner is "unstable", while the poster issued to publicise the reward for his capture describes him as "dangerous."
It's understood Phraiphiw previously served a jail sentence for theft but had re-offended.
SOURCE: Daily News | ThaiVisa
Keep in contact with The Thaiger by following our
Facebook page
.
21% of Thai teenagers are gambling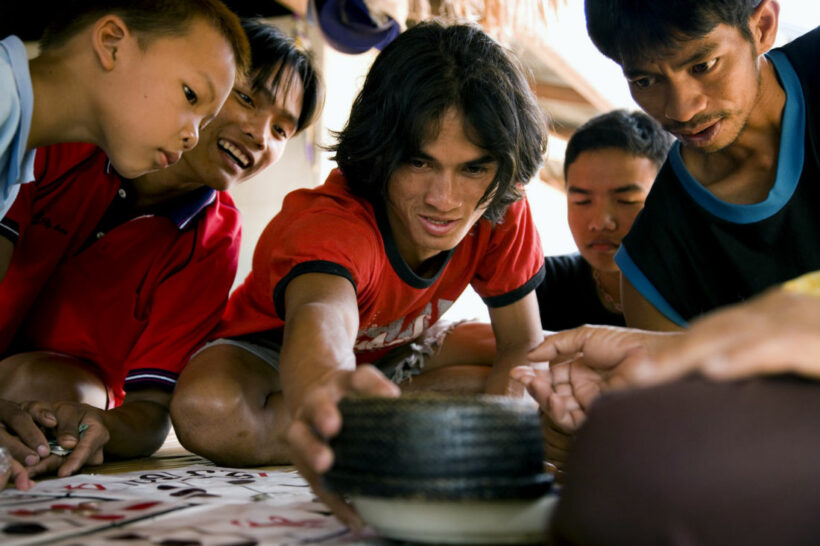 PHOTO: Gambling, local style, Rai Et, north-east Thailand – Pinterest
Early in October the Thai Health Promotion Foundation met to discuss the gambling situation in Thailand in 2019. Also present were the Centre for Gambling Studies, Stop Gambling Foundation and related groups.
The meeting was set up after a report revealed that more than half (57%) of the Thai population, or 30.42 million people, gamble. The director-general of the Centre for Gambling Studies at Chulalongkorn University shared the report, which was based on data from a survey of 44,050 people across 77 provinces.
The figure is an increase of 1.49 million people from 2017. While most Thai gamblers are of working age, 2.4% of the total were aged between 15-18 years. This means that 21% of that age group are gambling.
According to California's Council on Problem Gambling, youth, like everyone else, gamble for many reasons, including entertainment; socialisation; competition; loneliness, and boredom; to get rich quick; to impress others; be the centre of attention; make new friends, and because winning provides an instant, temporary boost of confidence.
"The California Council on Problem Gambling lists depression as one reason youth turn to gambling, noting that depression can just as easily be an effect as a cause. This is especially important to note in a country like Thailand."
In an article in The ASEAN Post, it was noted that in December 2017, Thailand's Department of Mental Health (DMH) reported that an estimated one million teenagers are believed to suffer from depression, many of whom go untreated, with two million more are at risk, making upward of three million among a population of eight million teens then.
The DMH said that stress and anxiety may affect a student's ability to concentrate and perform well at school, and they may show several warning signs, such as lack of attention, loss of interest in daily activities, lethargy, sadness, and sleeping issues.
"It is clear from studies that depression and gambling go hand-in-hand: the unfortunate case in Thailand is that it is affecting children too."
SOURCE: The ASEAN Post
Keep in contact with The Thaiger by following our
Facebook page
.