"Labels Out For Autism Campaign". Monday, April 2.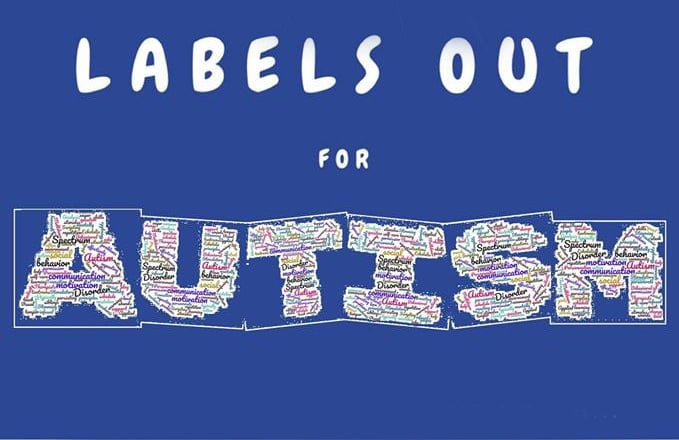 World Autism Day, April 2, 2018, wear your "Labels Out For Autism Campaign"
On Monday, April 2, 2018, join The Thaiger, KIS Phuket and NP Graphics and Photography in celebrating the individuals on World Autism Awareness Day and raising autism awareness in Phuket.
Simply bare your label and wear your shirt inside out for one day, to show we all understand that labels do not define us. The Labels Out for Autism Campaign intends to build greater understanding, empathy and community responsibility in making Phuket autism aware. Visit The Thaiger's Facebook page for more information and free teaching resources.
Autism is a noun. We do not learn anything about an individual from the single noun 'autism'. The label alone has no purpose in helping you to understand them, to build a picture of their appearance and personality or in knowing their potential. Only getting to know them as individuals will help with that.
As Dr. Stephen Shore stated, "If you've met one person with autism, you've met one person with autism."
Labelling creates stereotypes, which can mask an individual's abilities, gifts, strengths, interests and real personality. Autism affects tens of millions worldwide. All these people cannot possibly be defined by one word.
As of 2013, all previous subcategories of autism (such as Asperger's Syndrome) now fall under one umbrella diagnosis of autism spectrum disorder (ASD). ASD is lifelong developmental disability that affects how people perceive the world and interact with others.
While autistic people share certain difficulties, being autistic will affect each person in different ways. It is important not to let a label create an image of a person.
Thanks to Laura Sage, Special Educational Needs Coordinator at Kajonkiet International School Phuket.
Looking for more help and support regarding autism? Try these websites…
www.autismawarenessthailand.com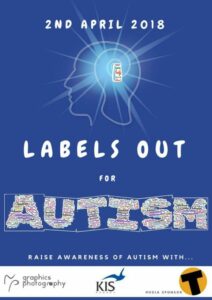 Read more headlines, reports & breaking news in Phuket. Or catch up on your Thailand news.
Six parties poised to announce coalition government at 10am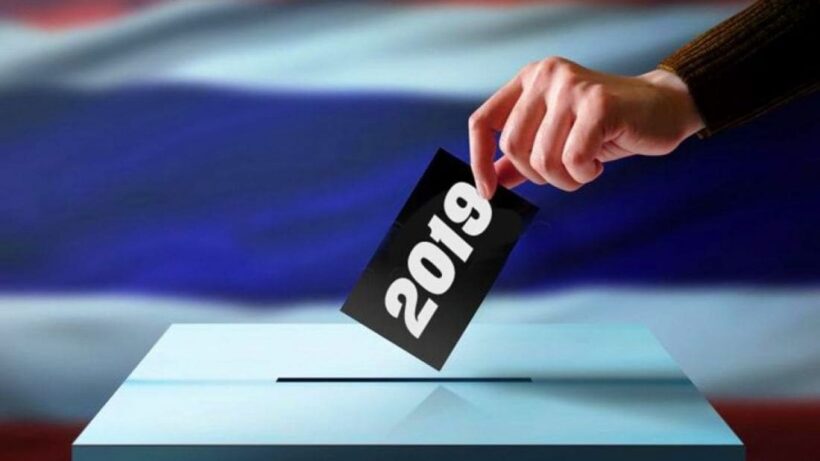 Six pro-democracy parties, led by Pheu Thai, are announcing their intention to form a coalition government this morning.
The number-crunchers say, even without the support of BumJaiThai and the Democrats, they have 252 house seats to form a majority government (they need at least 251 seats in the 500 seat parliament).
The parties siding with Pheu Thai to form the next Thai government are Future Forward (87 seats), Thai Liberal or Seri Ruamthai (11), Prachachat (6), New Economics (6) and Puea Chat (5).
The parties will meet to make the announcement at the Lancaster Hotel in Bangkok at 10am.
During the recent few days of horse-trading, Pheu Thai secretary-general Phumtham Wechayachai said they were willing to entertain Anutin Charnvirakul, leader of the Bhumjaithai, as PM of a coalition government in exchange for his party's support.
The support from BumJaiThai would legitimise any new government with an increased majority, but would still fall short of the 376 seats needed to choose the next PM (a decision made by both houses of parliament, including the Junta-selected 250 Senators).
On Monday, Future Forward leader Thanathorn Juangroongruangkit laid down three conditions for joining a coalition – to rewrite the constitution, eliminate the legacy of military coups and push for military reforms to help prevent more coups in the future.
EC urged to clear public doubt, announce results immediately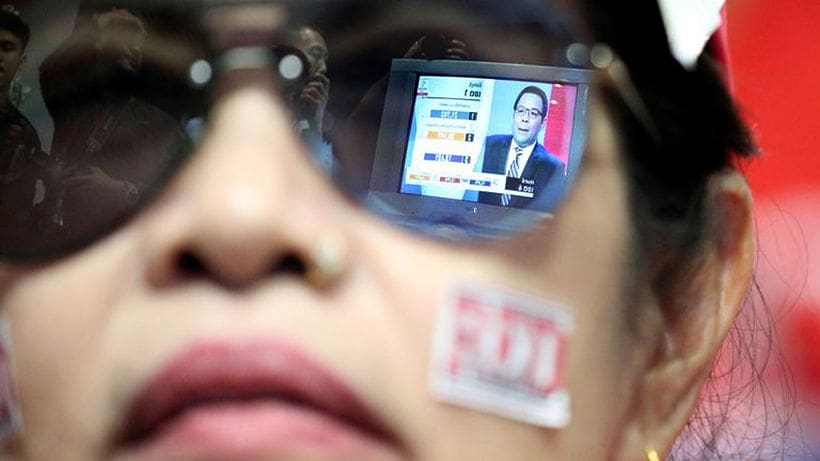 by Pratch Rujivanarom
Facing a major public outcry over suspicious election processes and problematic vote counting, the Election Commission has been warned by both international and local election observers to promptly resolve all public doubts and prevent the escalation of political problems and conflicts.
During the release of an interim report by Asian Network for Free Election (ANFREL) in Bangkok yesterday, the network's official Amael Vier said the election did not meet international standards in terms of fairness and trustworthiness.
He said that though ANFREL observers say the balloting had gone quite smoothly, they still detected many fundamental shortcomings, which could destroy people's trust and eventually invalidate this election's results.
The observers monitored the election at 492 polling stations across 30 provinces from the start of the voting until the votes were being counted.
He said some of the serious flaws included overly restrictive regulations regarding the validity of ballot marks, poor education among the public which contributed to the unusually high 2.8 million invalid ballots, lack of participation of relevant stakeholders and unfair rules that heavily tilted the tally to benefit pro-junta parties.
Chiewpirun Chaoon, coordinator of We Watch Network, a group of local observers, said his network has received more than 2,000 reports of electoral fraud and other issues from volunteer election observers nationwide.
"Our 4,000 volunteers nationwide witnessed many cases of suspicious conduct and procedures by EC and local officials," Chiewpirun said.
"Volunteers were not even allowed into some polling stations to monitor the process, which is a clear obstruction in making the poll transparent."
Due to these problems, ANFREL's Vier suggested that the EC immediately address these flaws and clear every suspicion by making the election process transparent and announcing the official results as soon as possible.
"The lack of transparency and cooperation between the EC and other electoral stakeholders has severely limited the outflow of information, thereby fuelling distrust in the process and the institution itself," Vier said.
"The EC could have improved the quality of the process by doing more to disseminate information on the polling procedures, which could have alleviated much of the public's doubts regarding the process."
Meanwhile, Maja Kocijancic, spokesperson for the European Union's foreign affairs and security policy, congratulated Thailand for successfully holding a first fully-contested election since 2011, but also urged the authorities to announce the election result as quickly as possible.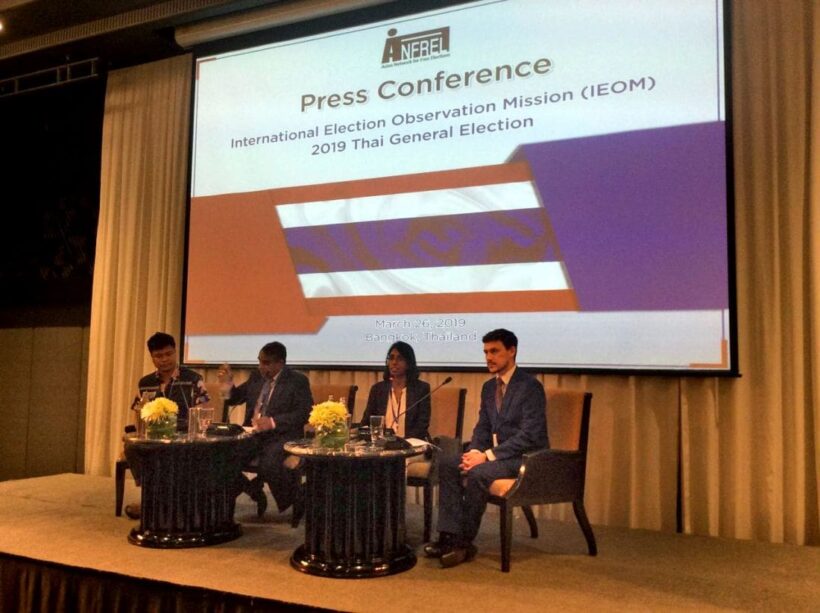 SOURCE: The Nation
Attempted rape of 16 year old in Chon Buri petrol station toilet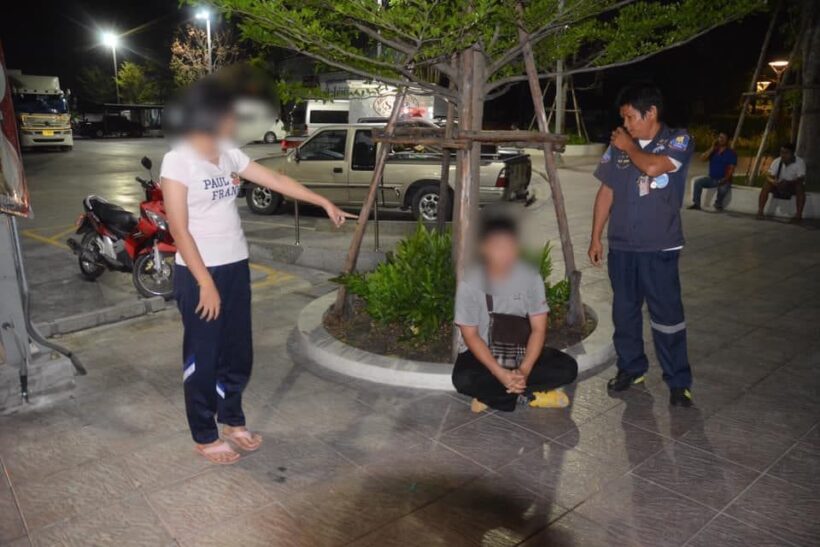 A 29 year old man has been arrested in Chon Buri's Phan Thong district for alleged attempted rape of a 16 year old girl inside a petrol station toilet.

The incident is reported by police to have taken place last night.

Wisanu Intae was initially charged with committing an indecent act on a person over the age of 15 and attempted rape.

The girl, travelling with her parents, had stopped at the petrol station for a toilet run. Since the women's toilet only had three cubicles, she was waiting for her turn when suddenly she felt a hand over her mouth and was allegedly yanked into a cubicle by Wisanu.

The girl resisted and made noises so her mother could hear her and come to help.

Wisanu later reportedly confessed to the attempted assault, and insisted that this was the first time he has ever done anything like this.

SOURCE: The Nation