"Labels Out For Autism Campaign". Monday, April 2.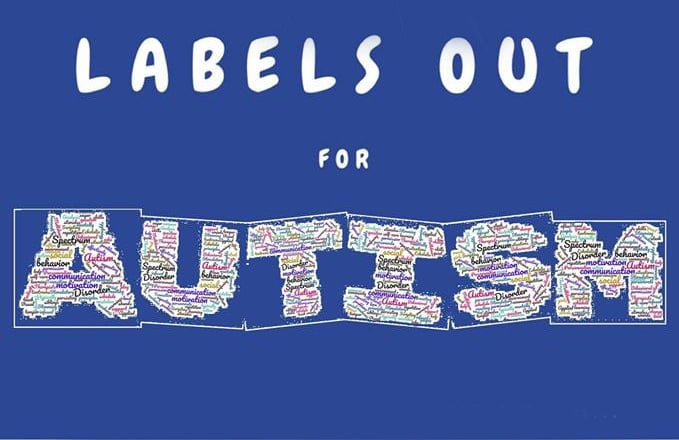 World Autism Day, April 2, 2018, wear your "Labels Out For Autism Campaign"
On Monday, April 2, 2018, join The Thaiger, KIS Phuket and NP Graphics and Photography in celebrating the individuals on World Autism Awareness Day and raising autism awareness in Phuket.
Simply bare your label and wear your shirt inside out for one day, to show we all understand that labels do not define us. The Labels Out for Autism Campaign intends to build greater understanding, empathy and community responsibility in making Phuket autism aware. Visit The Thaiger's Facebook page for more information and free teaching resources.
Autism is a noun. We do not learn anything about an individual from the single noun 'autism'. The label alone has no purpose in helping you to understand them, to build a picture of their appearance and personality or in knowing their potential. Only getting to know them as individuals will help with that.
As Dr. Stephen Shore stated, "If you've met one person with autism, you've met one person with autism."
Labelling creates stereotypes, which can mask an individual's abilities, gifts, strengths, interests and real personality. Autism affects tens of millions worldwide. All these people cannot possibly be defined by one word.
As of 2013, all previous subcategories of autism (such as Asperger's Syndrome) now fall under one umbrella diagnosis of autism spectrum disorder (ASD). ASD is lifelong developmental disability that affects how people perceive the world and interact with others.
While autistic people share certain difficulties, being autistic will affect each person in different ways. It is important not to let a label create an image of a person.
Thanks to Laura Sage, Special Educational Needs Coordinator at Kajonkiet International School Phuket.
Looking for more help and support regarding autism? Try these websites…
www.autismawarenessthailand.com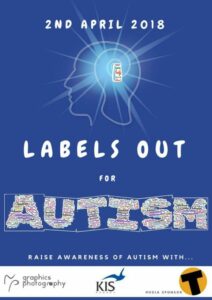 - Donna Toon
Pattaya: Russian on overstay, and his wife, arrested for stealing motorbike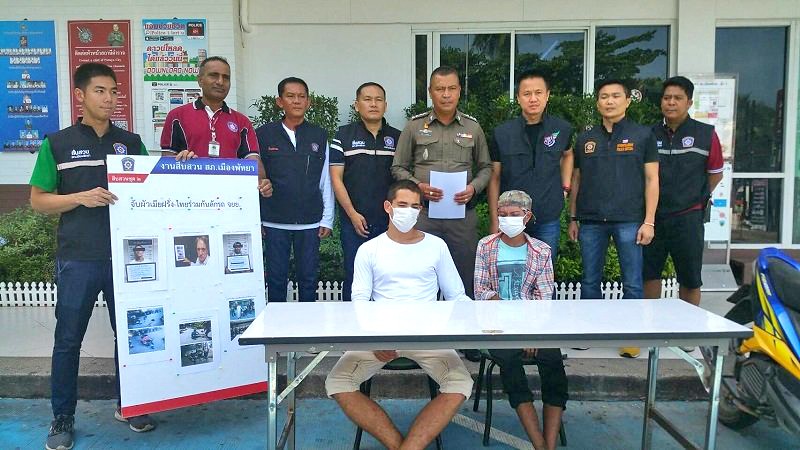 Pattaya Police have arrested a Russian man after stealing a motorbike from a Hungarian in the seaside party town earlier this month.
26 year old Vladimir Zhulabrev allegedly stole a motorbike belonging to retired Hungarian doctor 71 year old Gabor Tamas Pethoe while it was parked outside a condo in the Nong Prue area on June 10.
Police arrested Zhulabrev along with his Thai wife, 25 year old Parichart Ninnon, after investigation of CCTV footage showed them stealing the motorcycle. Zhulabrev, who was also found to be staying in Thailand on an expired tourist visa, tested positive for illegal drugs. He's confessed to stealing the motorcycle and said he did so to fund his drug habit.
Zhulabrev has been charged with overstaying his visa and theft, while Ninnon has also been charged with theft. The pair remain in custody in Pattaya awaiting further legal proceedings.
Thai PM confirms February election during visit to UK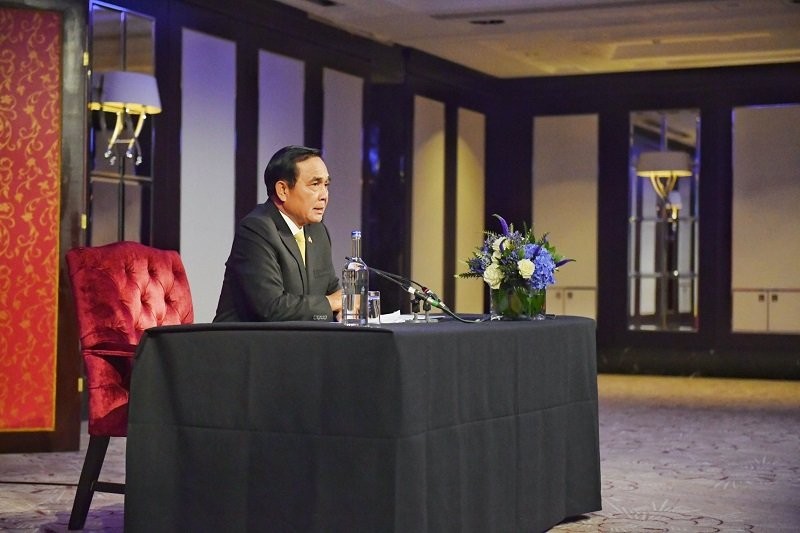 by Vipaporn Pooritanasarn
Thai PM General Prayut Chan-ocha has confirmed the the country will hold a general election early next year along with readiness to strengthen trade ties with England.
He's made the statement during his visit to the UK this week. General Prayut had talks with Speaker of the House of Lords, Lord Fowler about promoting trading opportunities between the two countries through the so-called Global British policy and the Thailand 4.0 policy, with the Thai – UK Business Leadership Council playing a key role in the matter.
At the start of last week the PM alluded to the imminent coronation of HM King Maha Vajiralongkorn and possibility that a coronation event may push the deadline for an election forward. His statements to the UK media suggest he does not see the important national event impeding the roadmap of the Government to hold an election at the start of next year.
With regard to Thailand's political situation, Gen Prayut confirmed that the general election would be held in February next year and local elections might take place three months after the general election.
The Prime Minister also had the opportunity to meet Thai people in London and thanked those who offered moral support to him. Thailand's prime minister said he was not angry with those who oppose him, adding he came to the UK for the country's sake.
But the General had to cut short his meeting with Thai expats due to a terror warning from security officers. The Royal Thai Embassy in London announced the warning affecting Thai people and advised them to exercise caution when returning home.
Original source HERE.

Bangkok: 13 billion baht of drugs – up in smoke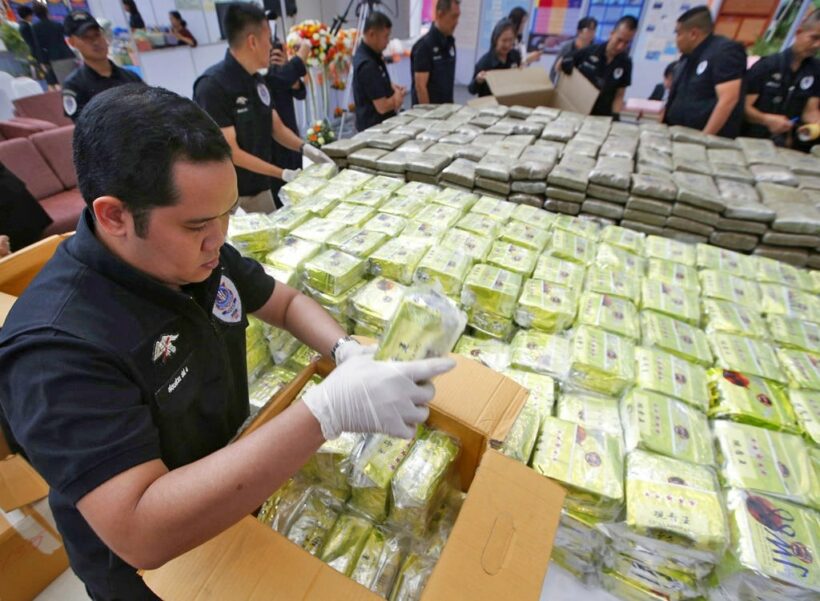 The Thai Food and Drug Administration is about to incinerate 6,322 kilograms of confiscated drugs. It will be a bonfire valued at around worth 13 billion baht ($395 million) to mark the International Day Against Drug Abuse and Illicit Trafficking on June 26.
The big fire will be fuelled by 5,514 kilogram of methamphetamine pills, 486kg of crystal meth, 108kg of heroin, 122kg of morphine, 10kg of ecstasy and 5kg of cocaine. All the drugs have been confiscated in 7,245 narcotic cases and raids.
Wachira Umphon, director of the Substance Control Division, says that the cases relating to these drugs have all been trapped up, so the drugs used to bring about the convictions can now be destroyed.
The drug warehouse of the Food and Drug Administration office in Bangkok was open to the media on Friday to show how the drugs and substances are stored and secured.
The burning of confiscated drugs has been done for more than 40 years. Each year, almost 10 tonnes of drugs are incinerated. The drugs are destroyed in an industrial incinerator where the temperatures reach higher than 850 degrees. Food and Drug Administration say that this high temperature ensures that there are no harmful chemicals, especially carcinogenic dioxins, left airborne after the incineration process.