8 year old Krabi girl bitten by spider, likely venomous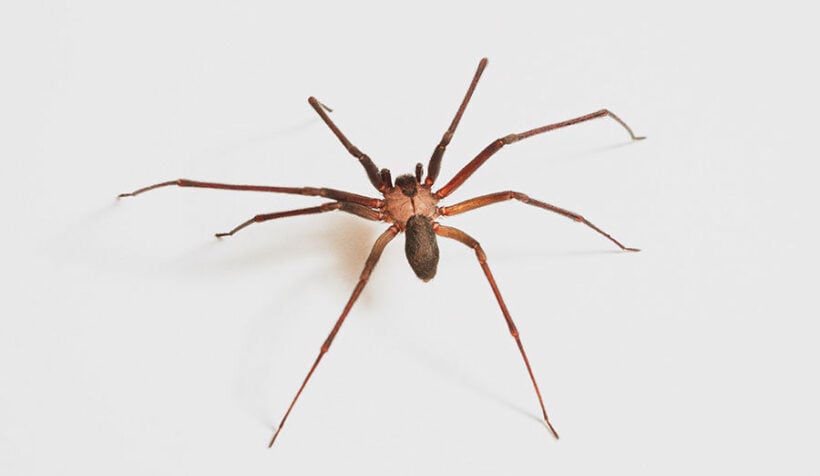 An 8 year old Krabi girl is being treated in a hospital after being bitten by what is feared to be a venomous spider. According to a Nation Thailand report, the concern is mounting for the girl's welfare due to the fact that another person from the same area died after being bitten by a spider.
The girl had initially been discharged from the hospital with medication but had to be re-admitted when she developed complications at home. Her mother, 31 year old Nuntana Thongperm, says that knowing someone else in the area died from a spider bite means she is very worried.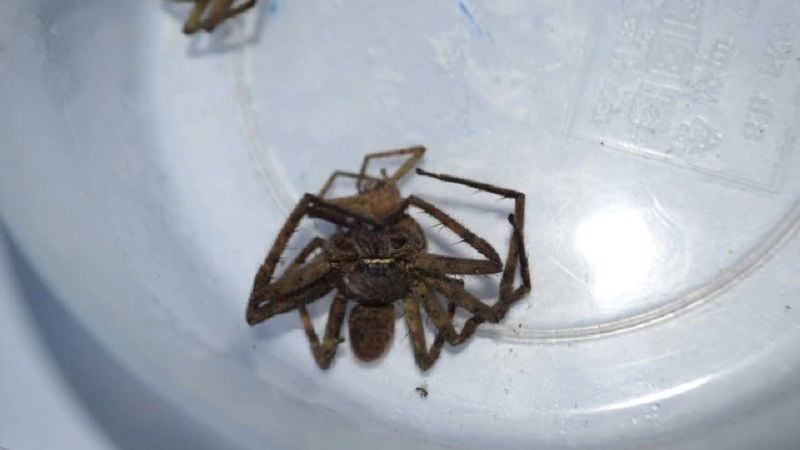 PHOTO: Nation Thailand
It's understood that after being bitten by the spider, the girl developed nausea and fever. Her mother took her to Krabi's Plaipraya Hospital, bringing the spider along for identification. However, there was nobody present who could identify the creature. The child was discharged with medication but, after developing swelling at the site of the bite and complaining about feeling worse, her mother took her back to the hospital.
Last week, a 51 year old Krabi woman was bitten by a suspected black widow spider. After initial treatment at a local clinic, she had to be admitted to intensive care after suffering a heart attack and lapsing into a coma.
SOURCE: Nation Thailand | Thai Visa
Keep in contact with The Thaiger by following our Facebook page.
Never miss out on future posts by following The Thaiger.
Krabi mayor hopeful tourism crisis will be over soon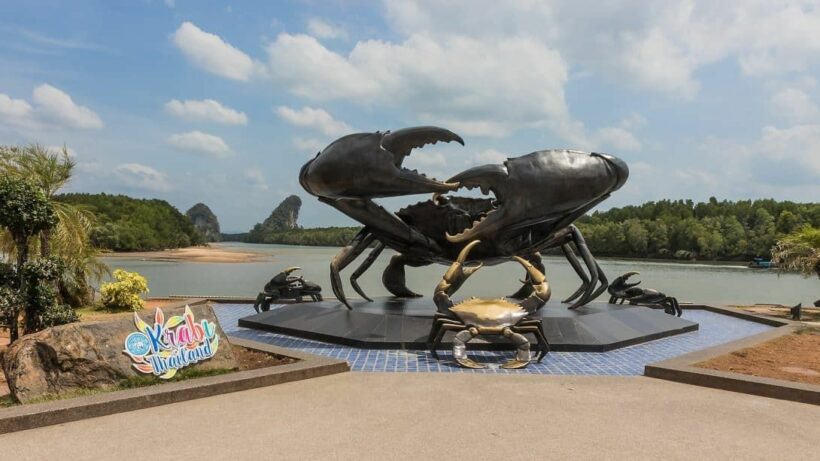 As is the case in many popular tourist spots in Thailand, the economy in the southern province of Krabi has been decimated due to Covid-19. Nation Thailand reports that tourist numbers in Krabi have fallen sharply, from a yearly average of 6 million to just 1.5 million last year. Revenue from tourism has plummeted from around 120 billion baht to 29 billion.
Krabi local, Amarit Siripornjutagun, who runs the Ruen Mai restaurant in Krabi town, says that just as he was thinking the worst was behind him, the second Covid-19 outbreak hit the country. The resurgence of the virus means he now has 80% fewer customers.
"There was hope when we saw some tourists return to Krabi after the first outbreak of Covid-19 in Thailand. But my businesses have suffered again from this second outbreak."
Amarit has managed to retain all his staff, despite the financial pressures he is facing, but says he will have to reduce their hours if things don't improve this month. He is calling on the government to provide soft loans during the Covid-19 resurgence, in addition to social security assistance.
Meanwhile, Krabi mayor, Keeratisak Phukaoluan, believes there is light at the end of the tunnel and that eventually, the province will double its tourist numbers. He says the development of Krabi airport, and the provision of parking bays for 30 jet airliners, will increase the province's status as a tourism hub, in line with the neighbouring provinces of Phuket and Phang Nga.
SOURCE: Nation Thailand
Keep in contact with The Thaiger by following our Facebook page.
Never miss out on future posts by following The Thaiger.
Covid-19 cluster confirmed following Koh Lanta "big bike" event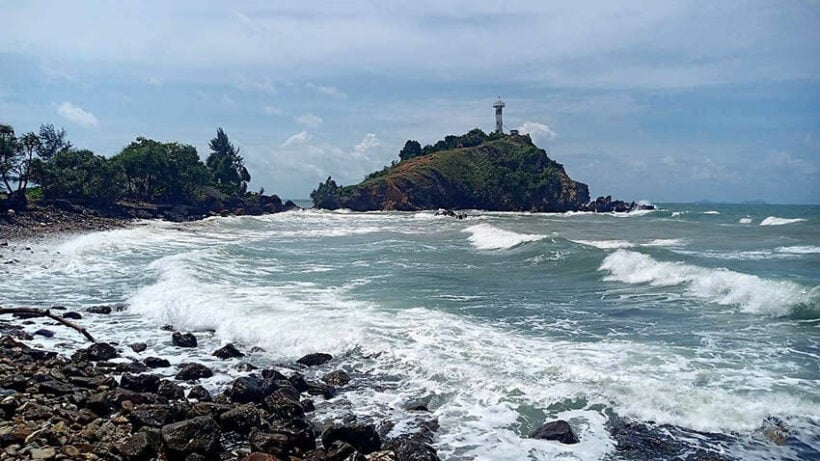 A "big bike" party on Koh Lanta, in the southern province of Krabi, has resulted in a cluster of Covid-19 infections, according to officials from the Department of Disease Control. The DDC says there are currently around 10 confirmed cases and 129 people considered "at risk".
The outbreak is linked to a patient who travelled to Koh Lanta from the Covid-19 hotspot of Samut Sakhon on December 9. He made the journey, accompanied by 2 friends, to attend the "Multistrada Thailand Meeting of Ducati Bikers" on the island on December 11. While there, he came into contact with 133 people, of whom 129 are considered "high risk" and 4 are believed to be "low risk". Officials have already tracked all of those affected, due to the hotel having registered the details of each person attending the event.
Including the original patient, 10 cases of the virus have now been confirmed. 4 are in Krabi, 1 of whom was at the big bike event and subsequently passed the virus to his wife, daughter, and another family member. Another person infected at the event has transmitted the infection to his 2 sons in Phuket. A further 2 people have been confirmed infected in the southern province of Songkhla, due to another infected biker passing the virus to his sister.
Meanwhile, DDC officials are urging local authorities in each province to check for residents who may have attended the Koh Lanta event and inadvertently spread the virus.
SOURCE: Nation Thailand
Keep in contact with The Thaiger by following our Facebook page.
Never miss out on future posts by following The Thaiger.
Krabi man arrested for animal abuse after allegedly killing pet dogs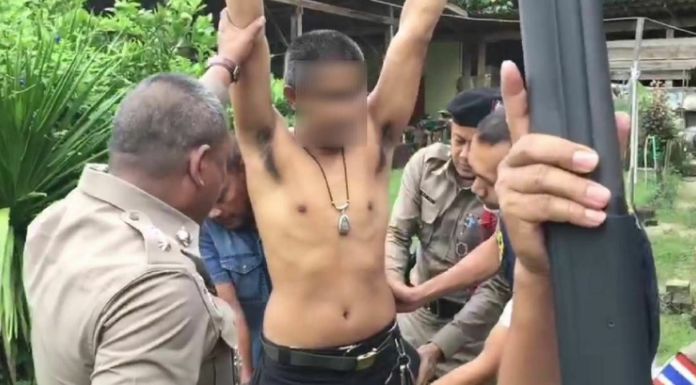 A Krabi man was arrested on animal abuse charges after he allegedly shot and killed his pet dogs. The non-profit Watchdog Thailand filed a police complaint yesterday with a statement from a witness.
Police arrested 39 year old Surasak Kongduang at his home in Krabi's Muang district. Surasak allegedly admitted to police that he shot both his pet dogs in the head and buried them in the backyard. Officers searched his home and found 3 guns and a bow. All weapons are legal and registered, police say.
Surasak allegedly told police that his wife fled and left the dogs behind after an argument a few days prior. He allegedly told officers that his mother is old and he felt bad about leaving her to care for the dogs, adding that one dog is lame while the other is sick.
Surasak was charged with animal abuse and for unlawful discharge of a firearm.
SOURCE: Nation Thailand
Keep in contact with The Thaiger by following our Facebook page.
Never miss out on future posts by following The Thaiger.