Crocodile – 1. Crocodile Hunters – Nil.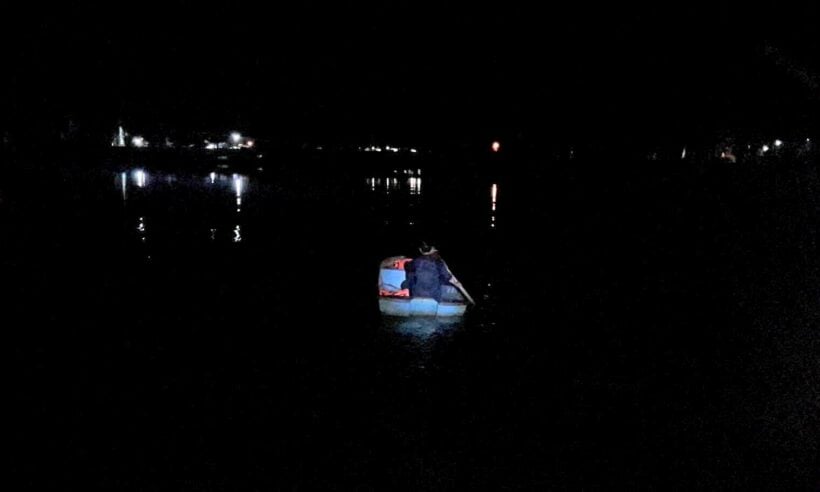 This afternoon (August 31), the croc-hunting team corralled for the search failed to capture the rascally reptile. The team includes Fisheries Officers, crocodile catchers from Surat Thani and experienced staff from Phuket Crocodile World. The team brought 4 rafts to chase the crocodile to where the nets were placed. However, the team failed as the crocodile dived 8-9 meters deep in the lake. The size and depth at the middle of the lake also makes it impossible to use other methods, such as shooting an anaesthetic or using a low-volt electric shock.
"We've tried since last night but the crocodile is very fast. We have officers blocking it into a specific spot while we continue to discuss about plans to catch it. It is already a good sign that it has been found in the lake and not in the sea, making our job a little bit easier," said Phuket Governor, Noraphat Plodthong.
The Head of Phuket's Fisheries Office, Paiboon Bunlipatanon, added that the team is rushing to catch the crocodile and has a number of plans to find and capture the reptile.
"Using a lariat didn't work as it was too fast and using the trawling net didn't work because the lake is too deep and the crocodile could escape to the deeper water that the trawl couldn't reach," Head of Phuket Fisheries Office explained.
"Our best shot now is to catch it with a net when it comes near the bank where the water isn't so deep. If this doesn't work, we will use a big hook with bait. If the crocodile gets close enough to the bank and the trawl method doesn't work, we may use anesthetic or low-volt electric shock.
"I would like to tell people not to be worried as we have a team stationed there and blocking the crocodile 24/7 and tonight, we will apply all these tactics, depending on the situation."
STORY & PHOTOS: Kritsada Muenhawong


Read more headlines, reports & breaking news in Phuket. Or catch up on your Thailand news.
Some restrictions lifted for superyachts in the region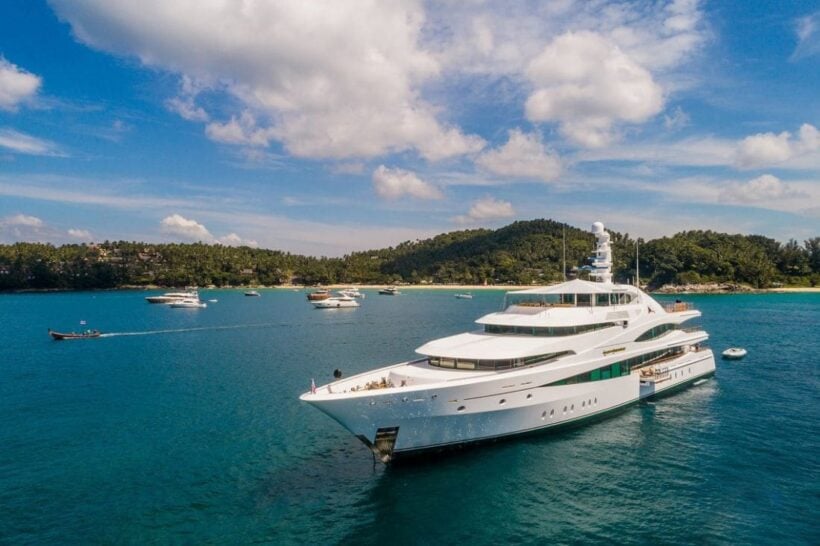 PHOTO: katarocks.com
Thailand is poised to ease rules on bareboat charters as well as introducing new measures to attract more luxury and super yachts into the region.
The new measures were laid out in a presentation called "Highlighting Strategies for Attracting Yachts and Improving Safety at Sea" held at the 2019 Thailand Yacht Show and Rendezvous in Phuket.
Gordon Fernandes, Asia Pacific Superyachts co-founder, outlined new measures to attract Superyachts in the meeting attended by officials from Thailand's Customs Department.
Representing Thailand's Customs Department, Kanchana Suwanicho, updated delegates on the rules applying for a temporary stay for yachts as well as outlining revisions for bareboat charter rules.
ttrweekly.com reports that, under the revisions, bareboat charters will not need to hire a Thai registered captain and engineer to be present on board vessels for the sailing duration.
"Out-dated rules are being reviewed, but due to recent boating tragedies involving foreign tourists authorities are concerned about potential safety lapses."
Stating that Thailand wants to continue being the 'Yachting Hub for Asia' Kanchana said bareboat charters would not be required to hire a Thai captain and engineer, but the charterer would be required to show they had qualified personnel to assume full responsibility.
The Revenue department confirmed it was actively working to resolve a stumbling block linked to Superyacht charter licences.
"Once this stumbling block has been removed foreign flagged yachts, over 30 metres long, will be allowed to legally charter in Thailand. This will be a major boom for the industry both in Phuket and across the region."
The easing of restrictions for superyachts coming to the region has been a major issue of the founder of the Thailand Yacht Show and Singapore Yacht Show, Andy Treadwell.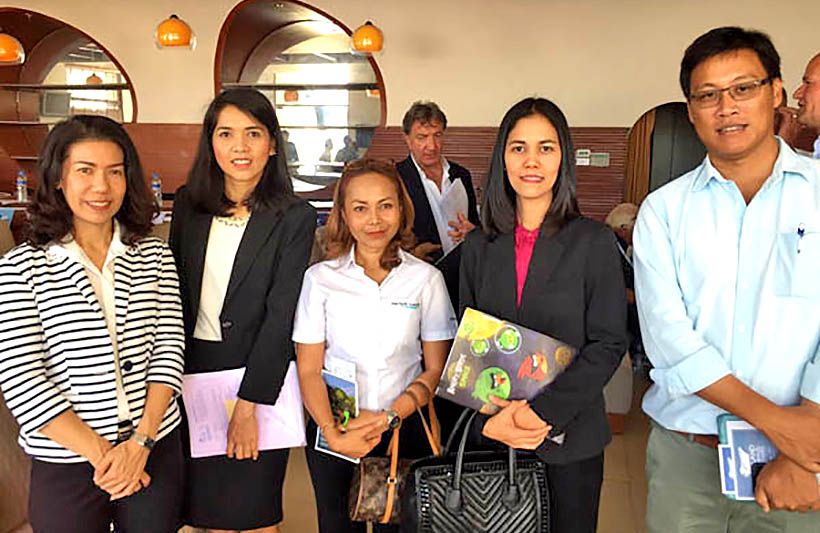 Attendees of the "Highlighting Strategies for Attracting Yachts and Improving Safety at Sea"
PHOTO: ttrweekly.com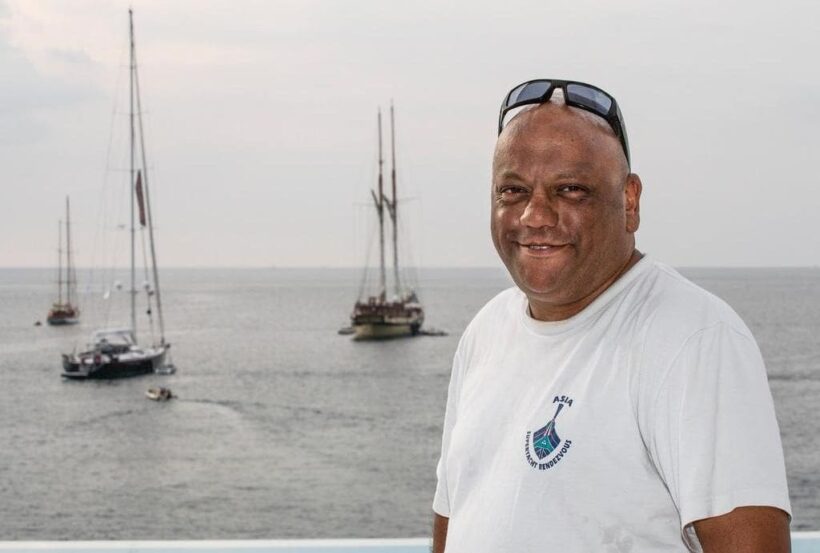 Gordon Fernandes, Asia Pacific Superyachts co-founder – PHOTO: Guy Nowell
Air quality for Thailand – January 22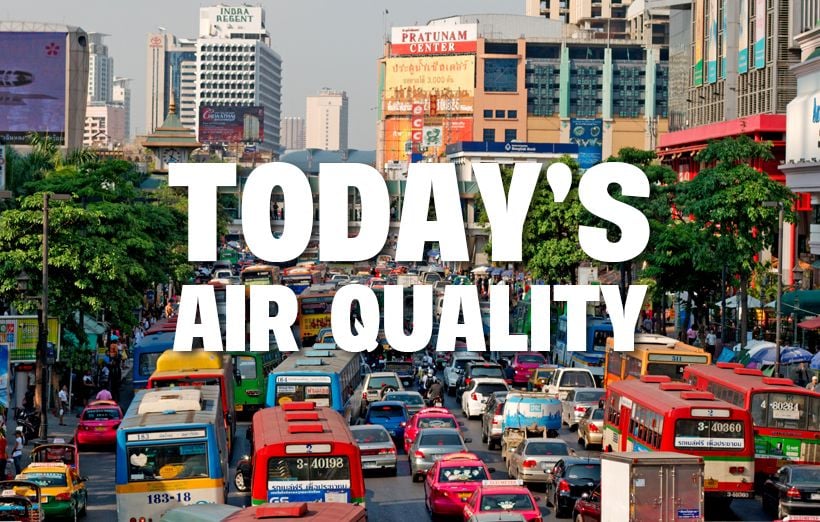 Northern Thailand
Air quality is acceptable; however, for some pollutants there may be a moderate health concern for a very small number of people who are unusually sensitive to air pollution.


Central Thailand
Everyone may begin to experience health effects; members of sensitive groups may experience more serious health effects.


Southern Thailand
Air quality is acceptable; however, for some pollutants there may be a moderate health concern for a very small number of people who are unusually sensitive to air pollution.


Incentive travel the fastest growing segment in Asia Pacific events business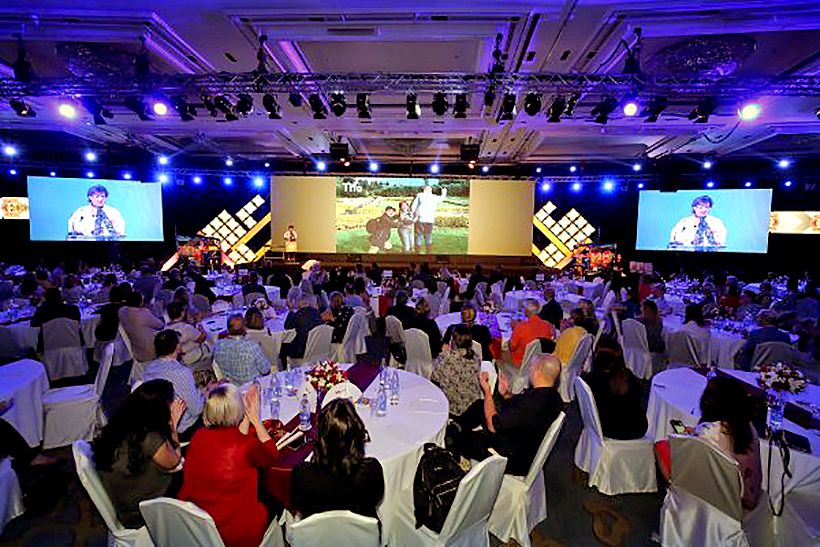 PHOTOS: ttrweekly.com
Responding to a study that says incentive travel is the fastest growing segment in Asia-Pacific's events business, the Thailand Conventions & Exhibitions Bureau is adapting its game plan to tap into this lucrative market.
Last week, TCEB hosted the premier event, SITE's 2019 Global Conference in Bangkok, a worldwide association dedicated exclusively to growing incentive travel.
SITE's most recent research shows the incentive travel sector is the fastest growing element of MICE (Meetings Incentives Conventions Exhibitions), with the highest per person spend, distributed amongst the widest spectrum of destination suppliers.
Other key findings include the dominance of destination appeal among the top factors influencing destination selection, the rise of second tier destinations and the increasing importance of wellness as a key incentive program inclusion.
TCEB is responding with campaigns and initiatives that highlight Thailand's cultural diversity, creative innovation and its abundance of wellness resorts.
Commenting on the research, Society for Incentive Travel Excellence president, Philip Eidsvold said: "Findings are clear: incentive travel planners place more importance on overall destination appeal than air access and hotel infrastructure and Thailand has star quality appeal for incentive travel qualifiers.
The SITE Global Conference was attended by 350 incentive travel professionals from 30 countries, while TCEB estimated hosting the event generated 25 million baht.  However, the overall impact the meeting would have on earnings long term was far more substantial.
The meeting heard that, in the fiscal year ending September 2018, Thailand welcomed 369,370 incentive travellers representing a 35.90% growth (the highest in 14 years). The sector generated 20.67 million baht in revenue or 23.80% growth (the highest in seven years).
The 10 top source markets are: China (79,121 travellers); India (65,717); Malaysia (32,980); Vietnam (26,046); Philippines (22,025); South Korea (17,596); Indonesia (16,164); Singapore (14,596); Japan (13,187) and Laos PDR (13,157 travellers).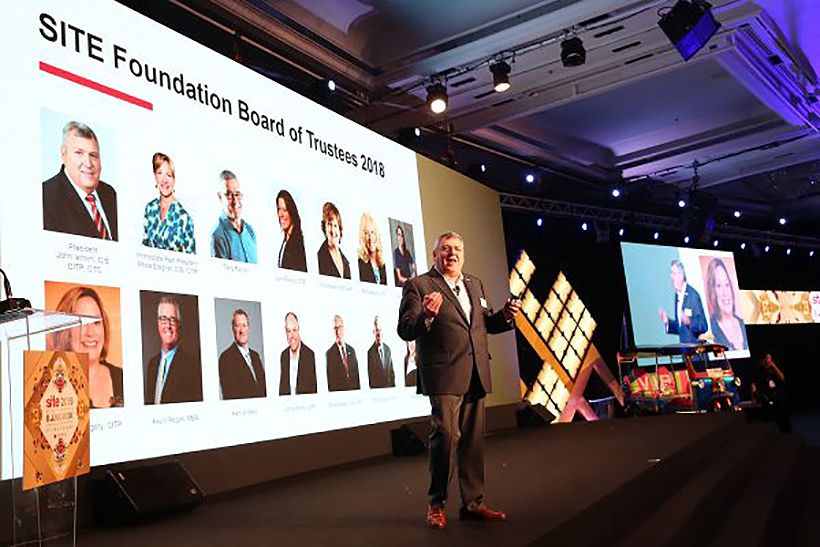 SOURCE: ttrweekly.com