Phuket drownings – The Facts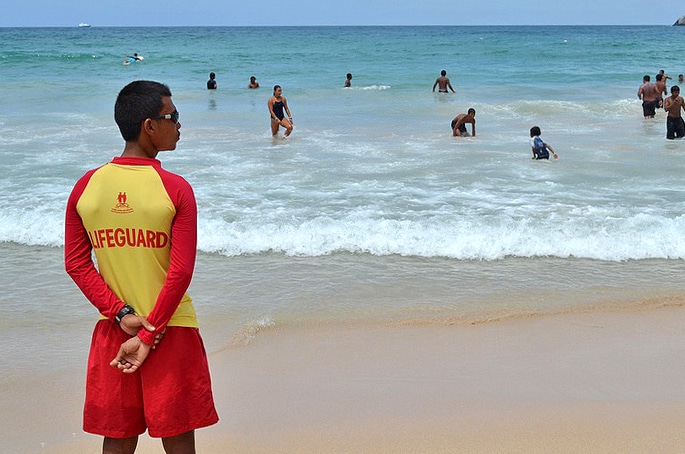 In the first eight months of 2017 there have been 294 rescues recorded around Phuket's beaches patrolled with surf lifeguards on duty. Of these, 265 have been foreigners and the remainder Thai locals.
The good news is that these numbers are trending a lot lower than 2016. Last year there were 761 rescues recorded in the full 12 months.
In 2016, seven people died from drowning at beaches in Phuket patrolled by lifeguards.
This year, only one person has drowned under the watch of Phuket's trained lifeguards. 37 year old Scott Townsend from the UK was found drowned at Patong Beach in April.
Phuket's lifeguards are keen to remind us to always swim between the red and yellow flags in areas patrolled by professional lifeguards. And NEVER swim at beaches where there are only red flags.


Read more headlines, reports & breaking news in Phuket. Or catch up on your Thailand news.
Alleged Greek murderer of Phuket beautician remains at large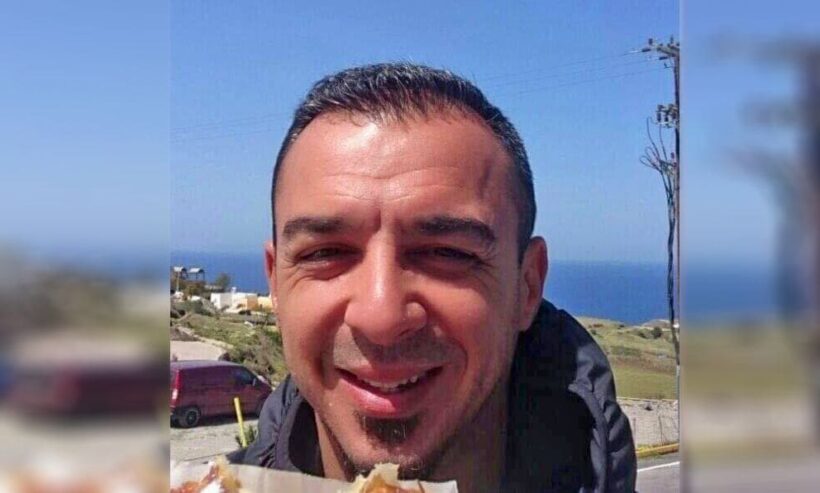 PHOTO: Dimitrios 'Dim' Chairopoulo, wanted and believed to be living in Greece
Local Phuket police are yet be informed of the latest in an international hunt for a Greek alleged murderer Dimitrios Chairopoulos. He remains wanted as a suspect in the murder of local beautician 43 year old Niramon 'Bea' Aewkaew in Phuket during February.
Cherng Talay police say they want an Interpol Red Notice issued so that they can track down and arrest 42 year old Dimitrios 'Dim' Chairopoulos, wanted for the murder. Bea and Dim were seen leaving their accommodation on February 11. It was the last time Bea would be seen alive.
Mr Chairopoulos was recorded as clearing Immigration at Phuket International Airport to board a flight to Dubai in the hours after Ms Niramon was last seen alive. He boarded an Emirates flight EK0379 to Dubai, departing Phuket at 2am. Police also confirmed that he arrived in Dubai on the same day.
"If he comes back to Thailand he will be arrested," said Chief Col Sen Kwannimit of the Cherng Talay Police.
A request for a Red Notice was submitted with the Foreign Affairs Division of the Royal Thai Police on February 19 but, for now, no formal international's notice has been published..
Cherng Talay Police confirmed that Dim was seen leaving the room at a guesthouse in Bang Tao where Ms Niramon's body was found on Saturday, February 16.
In the days leading up to her murder her family had been desperately trying to contact her.
'Bea' was the eldest of 5 children from Phatthalung province and had been working in Phuket as a beautician at the time.
One of her sisters, May' was contacted on February 15 by one of Bea's workmates trying to locate her.
Neither May or Bea's other sisters, relatives or friends were able to contact her. Bea had just moved to a new house so nobody knew where she was living. Another sister, Pichy, spoke to friends and was able, using Google Maps, to locate the guesthouse she was staying.
The owner of the room told the family that the air-conditioning was on in the room but there was no response. When the owner returned with a key he informed the family that Bea was found on the bed with a black cloth stuffed in her mouth and her hands and feet bound.
CCTV footage shows the couple leaving the room in the afternoon of February 11, the last time that Bea was seen alive.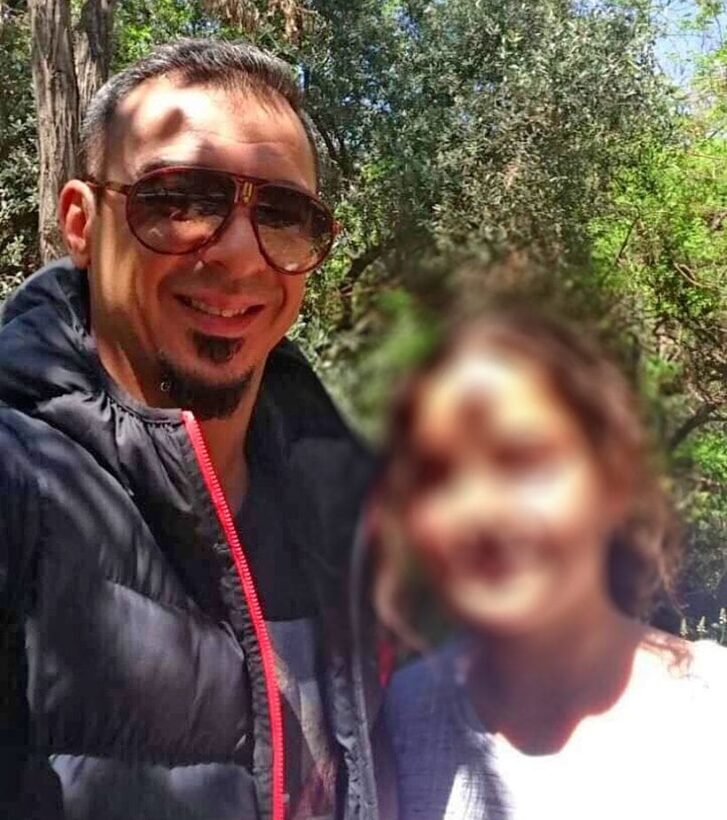 Dimitrios 'Dim' Chairopoulos with his daughter from another relationship
What we know about the alleged murderer?
Dimitrios 'Dim' Chairopoulos, who remains at large and thought to be in Greece, worked as security in a night club in Athens. He already had a daughter to another woman in Greece.
During his relationship and marriage with Bea he was said to be 'controlling' and 'jealous' by members of Bea's family. A close family friend told The Thaiger that the family had concerns for Bea's safety and were 'uncomfortable' with her ongoing relationship and marriage with Dim.
"We tried to get to know him at family functions but he was not easy to know and seemed very possessive of Bea," said one of the close family members who asked not to be named.
"He did threaten to kill her if she ever left him and Oh, another of her sisters, went with Bea to file a report of the threats at the Cherng Talay police station at the time," they explained.
That report was made to police in 2016. A year later the pair married and were still married at the time of the murder.
"He would drive past the beauty shops that Bea worked at and spy on her."
The family claim that, apart from his own possessions, he also stole Bea's phone before he headed to the Phuket International Airport on the evening of the murder.
So where is Dimitrios Chairopoulo?
At this stage the Greek Embassy has made no comment about the case or followed up with Greek Police about the pursuit for the fugitive man.
There are currently approximately 58,000 valid Red Notices worldwide of which only 7,000 are public. An Interpol Red Notice has not been issued to alert international police or Immigration officials to be on the look-out for Dim.
For now, the alleged murderer of Bea – an innocent Phuket beautician, beloved sister and family member – remains at large, most probably in Greece.
If anyone has any information about Dimitrios 'Dim' Chairopoulo's whereabouts or information that may lead police to arrest him, please send a confidential message to The Thaiger.
Hermès opens its first store in Phuket at Central Floresta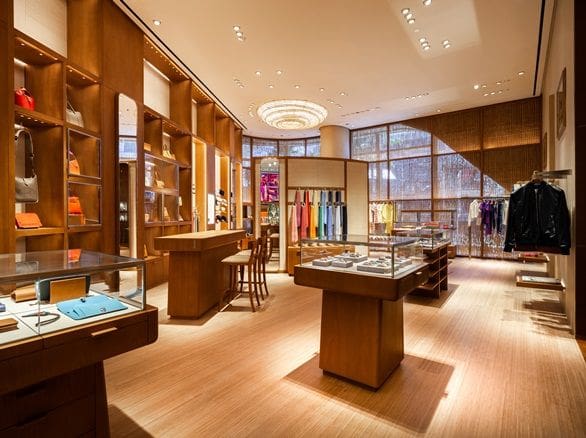 Hermès has opened of its first store in Phuket at Central Floresta, the newly opened lifestyle shopping destination in the heart of the island, opposite Central Festival.
As Hermès' first venture outside the Thai capital, the new Hermès Phuket store makes a significant statement of expansion and confidence in the market. The new address in this world-renowned island will allow the growing population of local residents, along with domestic and international tourists, to discover the abundant variety of Hermès métiers and savoir-faire.
Designed by the Parisian architecture agency RDAI, the elegant 172 m² retail space is located by the shopping centre's main entrance and benefits from a double exposure with an exterior and an interior façade.
A bamboo claustra follows the line of the mall's exterior glass, filtering the daylight that bathes the indoor space, and further illustrates Hermès' high regard for local craftsmanship. The interior façade is composed of a refined lacquered metal, featuring a large window display, complemented by four recesses with illuminated silk scarves.
Upon entering the store, visitors are welcomed by the House's ex-libris and signature Grecques lights, designed for Hermès in 1925. The store is decorated with natural and local materials – bamboo floors and claustra, cognac toned Cherrywood walls, toffee coloured silk and fibre fabrics – tastefully blending various elements of Thai culture and modern architecture. The soft colour palette evokes the sand and the sun in their various shades, providing a delightfully serene and convivial atmosphere.
The overall volume is divided into two main areas by the feminine silk grid facing the entrance. The first one, with the iconic Faubourg pattern mosaic floor, allows guests to explore the silk, fashion jewellery, fragrance, art of living, and equestrian departments.
Opposite the leather goods display, an intimate space invites guests to uncover the watch and jewellery collections. Further along, one can discover the women and men's universes. A sand coloured carpet on the floor outlines the area dedicated to the shoe collections, enriched by a delicate custom-made bamboo light module as the ceiling centrepiece.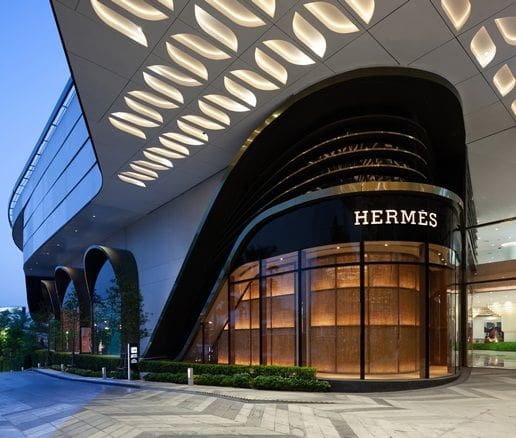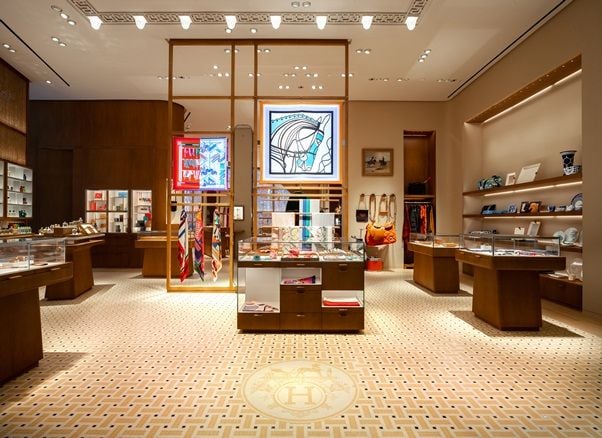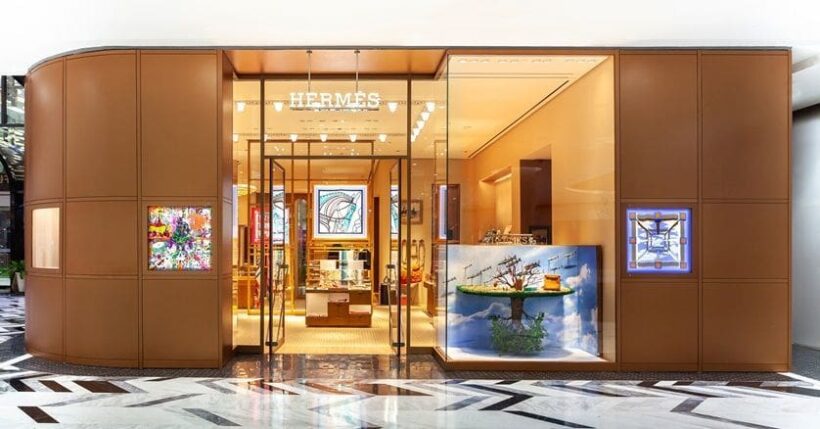 UN election monitors spread across Bangkok and beyond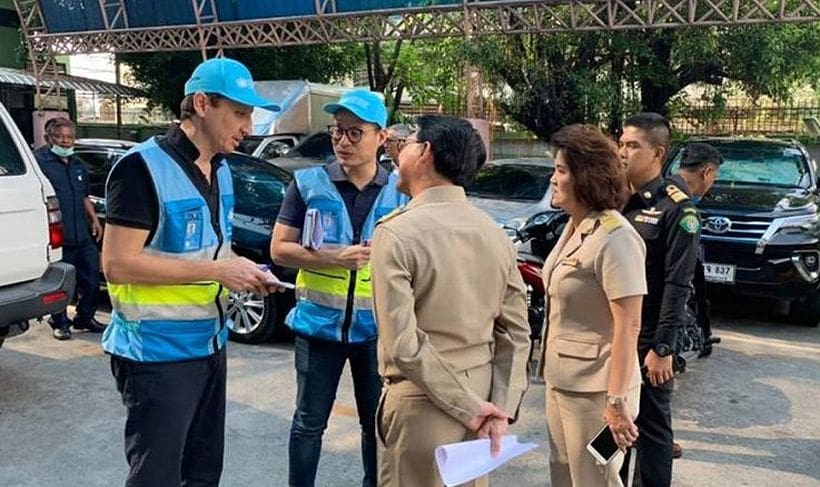 PHOTOS: The Nation
Foreign observers representing the United Nations have fanned out across the capital and its outskirts today to monitor the long-delayed election. Today's national election, the first since 2011, is also the first since the military-backed NCPO seized power in May 2014.
Four four-member teams wearing pale-blue vests were assigned to polling stations in Bangkok, Nonthaburi and Pathum Thani to monitor the electoral process, according to a UN official.
The EC briefed representatives of election commissions from Australia, Bhutan, Cambodia, Malaysia, Maldives, Myanmar, Indonesia, Philippines, South Korea, East Timor, and Vietnam at the Rama Gardens Hotel in Bangkok at 9.45am yesterday morning.
Representatives of the International Institute for Democracy and Electoral Assistance also attended yesterday's session.
EC secretary general Jarungwit Phumma told the representatives that the EC welcomed them to observe tomorrow's election.
Jarungwit says the EC allowed the representative to monitor the election to show that the polls would be transparent, clean and fair so that the international community would have confidence in the next government.
The teams are watching for any issues that might occur as citizens freely exercise their democratic rights in today's poll. Polls close at 5pm today around the nation and the alcohol ban extends through to 6pm tonight.