Chiang Rai
News
"Urgent need to extract the survivors", Chiang Rai Governor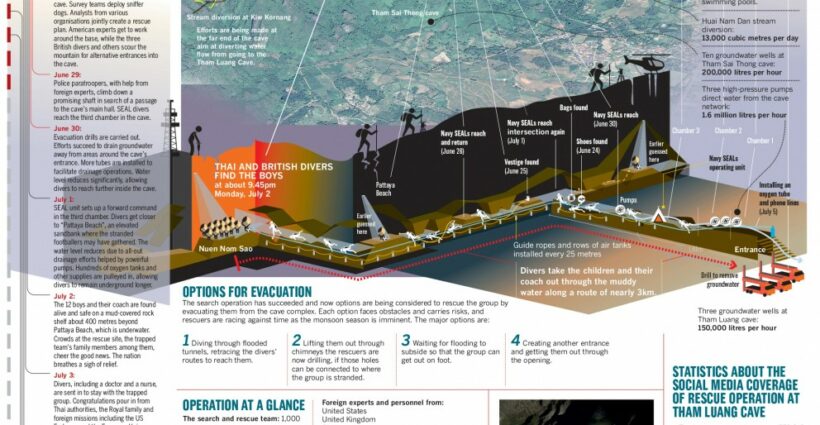 A breakdown of rescue efforts at Chiang Rai in an excellent graphic from The Nation.
Last night the former Governor of Chiang Rai at a midnight media conference said that there was an urgent need to extract the 13 with the threat of more rain and the health deterioration of some of the 13 survivors.
The authorities and personnel involved are now focusing on how to safely bring them out of the underground complex.
Thanasarn Narue-sataporn, a medical doctor with experience in rescuing people hit by natural disasters, including the last Nepal earthquake, said the cave's floodwater level is most crucial so authorities have to closely watch the situation around the clock and make their rescue decision in a timely manner.
He said the Tham Luang challenge is unique – unlike any other rescue effort around the world – especially in terms of the number of young people trapped inside a complicated cave network.