Chiang Mai
Former US pilot shoots himself dead at house in Chiang Mai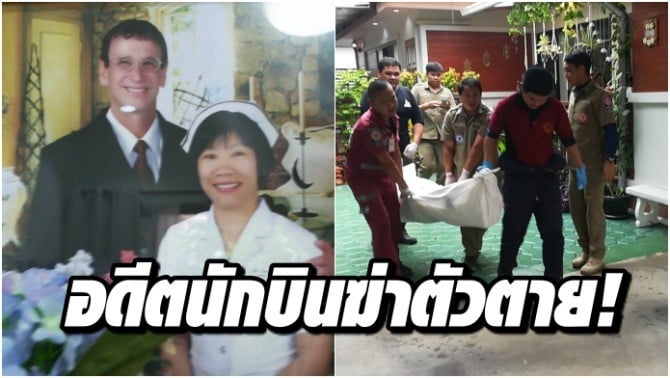 PHOTO COMPILATION: Ban Muang
A 62 year old former US pilot has shot himself in Chiang Mai on Wednesday.
Ban Muang is reporting that the man's Thai wife heard a single shot ring out at their house on the Rattanakosin Road in Chiang Mai. The woman ran to a bedroom where her husband was dead from a bullet wound to the right temple. Police found the gun still in the dead man's hand.
Police have identified the man as 62 year old Michael McLaren who Ban Muang say was a former pilot from the US.
"Neung", the man's 48 year old wife says that he had been suffering stress from diabetes for many years. He had gone to sleep alone when the shot ran out. Deputy provincial police chief Pol Col Piyaphan Patrapongsin was among the officers from Mae Ping police station and medics on the scene.
The body was sent for autopsy after the incident.
SOURCE: Ban Muang