With a fascinating past, the future looks great for Phuket's own coffee brand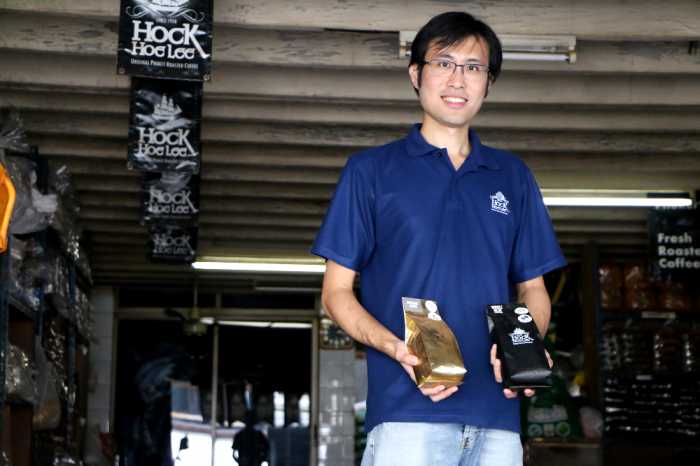 PHUKET: It has been 56 years since Cheng Long opened his Hock Hoe Lee coffee store in Phuket Town – and according to Ruengrit "Oh" Petchvorakul, husband to Cheng Long's granddaughter and today co-owner of the Hock Hoe Lee brand,the beginnings weren't that difficult.
"All you had to do was to sell good coffee. There wasn't much competition and we quickly established our brand," he explains.
Mr Ruengrit cites three factors as key to keeping a business up and running for over five decades. First is the quality of the produce, which continues to be a top priority.
"The market changed a lot over the years. Coffee comes in different grades of quality and we observed a big change in people's tastes. People's preferences are moving from low quality to high-quality products.
"Customers today look for the best coffee available; they know more about coffee. This is good for us, it allows us to sell high-quality coffee at better prices," Mr Ruengrit explains.
The second key factor is customer relations.
"The founder of the company took great care of his customers," says Mr Ruengrit. "We can't just put coffee or tea on a shelf and wait for customers to buy it. We have to learn what the customers like and teach them about coffee too. We ask the customers what coffee they like. We want them to be our partners, someone who we learn from while they learn from us."
The third factor is more practical and has a lot to do with the kind of produce Hock Hoe Lee deals in.
Coffee is a fragile commodity, something that cannot be kept in stock forever. As a result, managing the piles of coffee bags is crucial.
Exactly how crucial stock management is was something Mr Ruengrit learned the hard way when he and his wife decided to introduce western-style, fresh-roasted coffee to the company's lineup.
"It was a disaster. At the very beginning the demand for our western-style fresh coffee was very low and people were complaining that it was too expensive. We actually had a big stock of fresh beans, maybe three tonnes, and it all was wasted, nobody wanted to buy it."
Mr Ruengrit took care of the quality and wanted to sell it at an appropriate price, but had yet to learn about the importance of customer relations in coffee business.
"We thought we would just put the product on the shelf and it would sell, but it didn't work like that," he recalls.
What helped was every successful entrepreneur's secret weapon: persistence.
"We decided to keep the price and keep going. We knew that we had a great product and we didn't want to compromise on the quality. Over time, people slowly got to know our coffee and the demand started growing.
"Now we have a strong customer base and we sell around 10 tonnes of our fresh Arabica a year, compared to maybe one or two tonnes a year four years ago," he said.
It took time and determination to make it happen, but in the end, it paid off.
"We started with just two kinds of fresh-roasted coffee, but with the growing demand we will be introducing a third one soon. I see it as a cycle. We develop a better product, introduce it to customers, they learn to like it and come back for more and for even better quality, and so it continues."
When Mr Ruengrit revisits the difficult times before his new coffee took off, he recalls one particular, game-changing moment. It was when Voradech Maneesri, the general manager of the foto Hotel in Kata, and Wirachai Pranveerapaiboon, CEO of The Attitude Club, paid a visit to his shop and decided to buy his product.
"They said they will buy my coffee because they want to support me, support local business. I don't think I had ever heard anybody say that before. It was a great boost of confidence," Mr Ruengrit notes.
With this experience behind his belt, Mr Ruengrit confidently runs the business, sourcing coffee from a number of locations in Thailand, including Chiang Mai, Chiang Rai and Ranong, which he then sells at his two shops in Phuket: one in Phuket Town and one in Rawai. And he looks to the future with more confidence, believing that it's the past that's Hock Hoe Lee's greatest strength.
"My mission is not about how much we sell. It may sound strange, but now it's more about the legacy. I want this place to remain a part of Phuket. It's more fun than just doing business," he said.
With his persistence, Hock Hoe Lee is here to stay.
To try Hock Hoe Lee coffee, visit the Hock Hoe Lee Coffee Factory at 28/9 Moo 5, Rawai, Muang, Phuket 83130. To shop for coffee visit the company's store at 183 Ranong
Rd in Phuket Town. For more information and to buy coffee online, visit hockhoelee.com.
— Maciek Klimowicz
Keep in contact with The Thaiger by following our Facebook page.
Never miss out on future posts by following The Thaiger.
Turbulence ahead for Thailand's aviation industry | VIDEO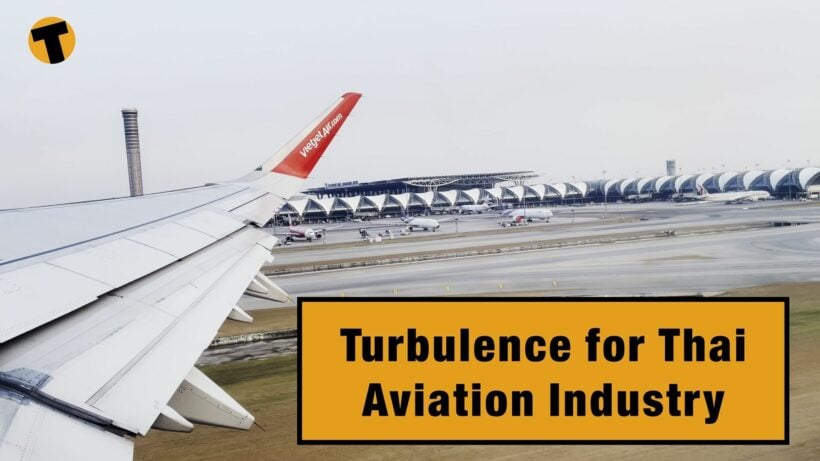 When the airlines, in particular, were asking the government to put their hands in their pockets for some relief funding in August last year, it was genuinely thought that international tourists would be coming back for the high season in December and January. At the very least local tourists and expats would head back to the skies over the traditional holiday break. And surely the Chinese would be back for Chinese New Year?
As we know now, none of that happened. A resurge in cases started just south of Bangkok on December 20 last year, just before Christmas, kicking off another round of restrictions, pretty much killing off any possibility of a high season 'bump' for the tourist industry. Airlines slashed flights from their schedule, and hotels, which had dusted off their reception desks for the surge of tourists, shut their doors again.
Domestically, the hotel business saw 6 million room nights in the government's latest stimulus campaign fully redeemed. But the air ticket quota of 2 million seats still has over 1.3 million seats unused. Local tourists mostly skipped flights and opted for destinations within driving distance of their homes.
As for international tourism… well that still seems months or years away, even now.
Keep in contact with The Thaiger by following our Facebook page.
Never miss out on future posts by following The Thaiger.
Domestic air passenger numbers double those of January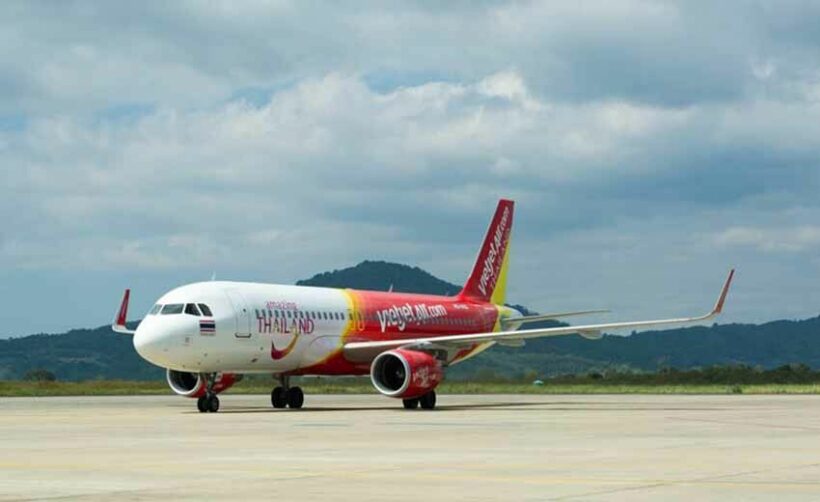 Passenger numbers on domestic flights within Thailand have doubled within a month, rising from 4,000 in January to over 10,000 this month. Having nearly recovered to pre-pandemic levels, domestic travel plummeted once more when Covid-19 resurfaced late last year.
Apirat Chaiwongnoi from the Department of Airports says 15 of Thailand's 29 airports are now operating domestic flights, with more expected to follow. He believes the aviation sector will continue to recover further in the coming 6 months, bolstered by the national vaccine rollout.
Around 120 domestic flights a day are now operating, which is twice the number that were operating at the lowest point in the crisis. Prior to the resurgence of the virus in December, domestic passenger numbers had recovered to 30,000 – 40,000 a day, around 80% of pre-pandemic numbers.
The DoA says airports must continue to adhere to the Covid-19 hygiene measures put in place by the Health Ministry and the Civil Aviation Authority of Thailand.
SOURCE: Bangkok Post
Keep in contact with The Thaiger by following our Facebook page.
Never miss out on future posts by following The Thaiger.
Samut Sakhon's shrimp market to remain closed until February 15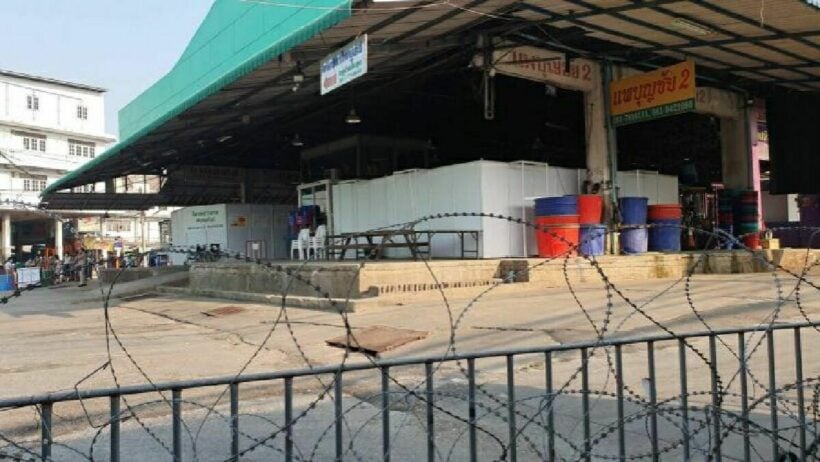 Samut Sakhon's Central Shrimp Market, the epicentre of Thailand's recent wave of Covid-19, will remain closed until February 15. The market can reopen once the overall hygiene situation at the market and surrounding area has improved, according to the province's disease control committee.
Local officials say the shrimp market needs to remain closed until the market structure and nearby residential facilities are inspected. People who violate the order face up to a year in prison and a fine up to 100,000 baht.
More than 12,000 people in the province have tested positive for Covid-19. The increasing number of infections is a result from the active case finding to contain the spread of the virus.
SOURCE: Thai PBS World | Thairath Online
Keep in contact with The Thaiger by following our Facebook page.
Never miss out on future posts by following The Thaiger.