Phuket Italian restaurants make the grade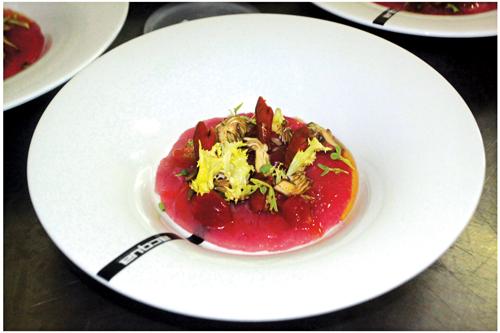 PHUKET: The Thai-Italian chamber of commerce brought their Ospitalita Italiana project to Phuket recently, awarding five Italian restaurants the 'Q' certificate of authenticity.
The 'Q' for 'quality' award judges the restaurants genuinely Italian if they meet 10 criteria concerning the training of their chefs and their use of genuine recipes and Italian products, such as wine and olive oil. Not only cuisine is examined – the restaurants must also have menus which offer courses in the traditional Italian style, in correct Italian and have Italian-inspired decor. There are even criteria concerning tableware and linens.
The goal is to support restaurants that use real Italian products and invest the time and money in training their staff to cook traditional dishes, said Giovanni Quaratesi, Secretary General of the Thai-Italian Chamber of Commerce.
"We have no problem with fusion restaurants, but we want to support the ones that promote traditional Italian food," he said.
"We want real Italian restaurants to stand out, to be known as real," said Elia Righetti, the Chamber's Trade and EU Project Manager.
"We are not trying to increase the number of Italian restaurants in Thailand, the number is already high – maybe 250 in Bangkok and 1,000 in Thailand," Mr Righetti said.
"The goal is to allow people around the world to know which restaurants are genuinely Italian. They can check online or use an iPhone app to find authentic Italian restaurants, marked with the 'Q', Mr Quaratesi explained.
Not only 'hi-so' (refined) restaurants receive the award. "Some of the restaurants are at 5-star hotels, some are medium or cheap," Mr Righetti added.
The winning Phuket restaurants were: Salvatore's, Acqua, Maggie and Marios, Da Vinci and Da Maurizio.
"In the world there are a lot of fake Italian restaurants," said Allessandro Frau, the executive chef and owner of Acqua.
"This award is important for us, because it's worldwide. Everyone on holiday can search online for Ospitalita Italiana," he said.
This year, besides the five restaurants in Phuket, seven in Bangkok and two in Pattaya will receive the award. Next year, restaurants in Samui, Chiang Mai, Bangkok and Phuket have been nominated. 14 'Q' certificates were awarded in 2011, including one to La Capannina in Phuket.
"Right now there are 28 restaurants, maybe next year we'll reach 40," said Elia.
"We're planning to expand all over Thailand," said Mr Quaratesi.
"We want to give certification so people can eat with confidence," he said.
"The Chamber of Commerce also supports Italian brands, like San Pellegrino, the Italian water that is getting more and more popular, and Auricchio, a cheese company that is investing a lot in Thailand.
"Thai people don't have a tradition about cheese but nowadays they are starting to like it and starting to buy it.
"We want to teach the customer the difference between a mozzarella made in New Zealand and one made in Italy. You should not be tricked by Italian sounding products. You need to know what you're paying for," he said.
— Leslie Porterfield
Keep in contact with The Thaiger by following our Facebook page.
Never miss out on future posts by following The Thaiger.
Turbulence ahead for Thailand's aviation industry | VIDEO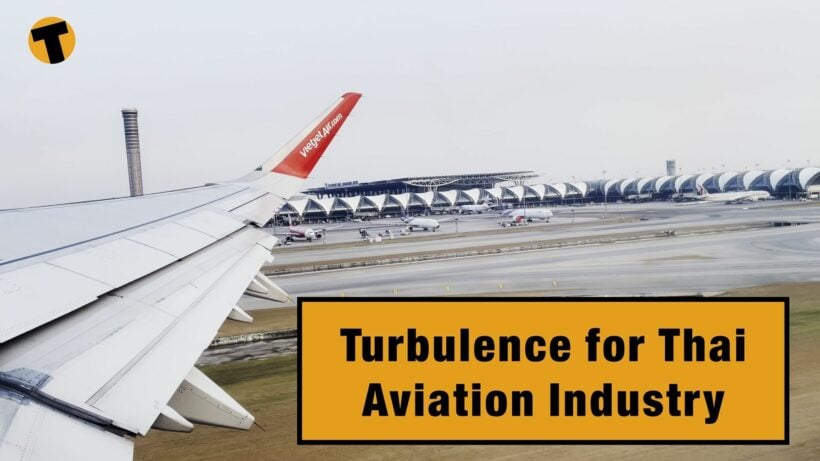 When the airlines, in particular, were asking the government to put their hands in their pockets for some relief funding in August last year, it was genuinely thought that international tourists would be coming back for the high season in December and January. At the very least local tourists and expats would head back to the skies over the traditional holiday break. And surely the Chinese would be back for Chinese New Year?
As we know now, none of that happened. A resurge in cases started just south of Bangkok on December 20 last year, just before Christmas, kicking off another round of restrictions, pretty much killing off any possibility of a high season 'bump' for the tourist industry. Airlines slashed flights from their schedule, and hotels, which had dusted off their reception desks for the surge of tourists, shut their doors again.
Domestically, the hotel business saw 6 million room nights in the government's latest stimulus campaign fully redeemed. But the air ticket quota of 2 million seats still has over 1.3 million seats unused. Local tourists mostly skipped flights and opted for destinations within driving distance of their homes.
As for international tourism… well that still seems months or years away, even now.
Keep in contact with The Thaiger by following our Facebook page.
Never miss out on future posts by following The Thaiger.
Domestic air passenger numbers double those of January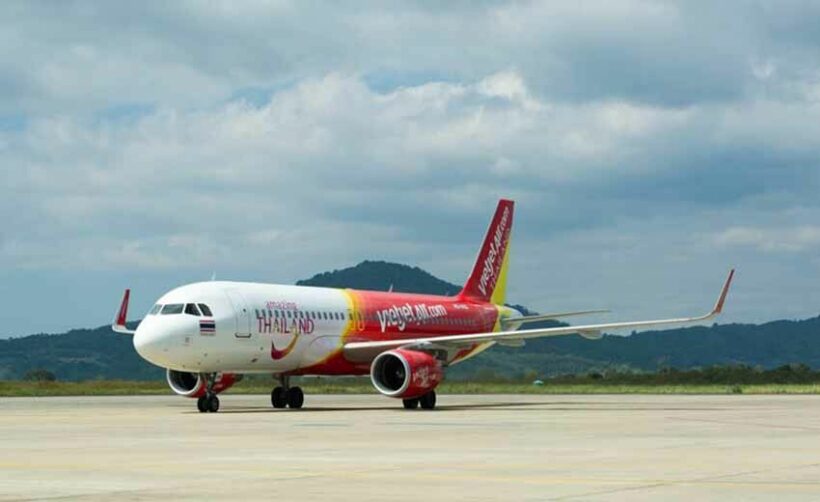 Passenger numbers on domestic flights within Thailand have doubled within a month, rising from 4,000 in January to over 10,000 this month. Having nearly recovered to pre-pandemic levels, domestic travel plummeted once more when Covid-19 resurfaced late last year.
Apirat Chaiwongnoi from the Department of Airports says 15 of Thailand's 29 airports are now operating domestic flights, with more expected to follow. He believes the aviation sector will continue to recover further in the coming 6 months, bolstered by the national vaccine rollout.
Around 120 domestic flights a day are now operating, which is twice the number that were operating at the lowest point in the crisis. Prior to the resurgence of the virus in December, domestic passenger numbers had recovered to 30,000 – 40,000 a day, around 80% of pre-pandemic numbers.
The DoA says airports must continue to adhere to the Covid-19 hygiene measures put in place by the Health Ministry and the Civil Aviation Authority of Thailand.
SOURCE: Bangkok Post
Keep in contact with The Thaiger by following our Facebook page.
Never miss out on future posts by following The Thaiger.
Samut Sakhon's shrimp market to remain closed until February 15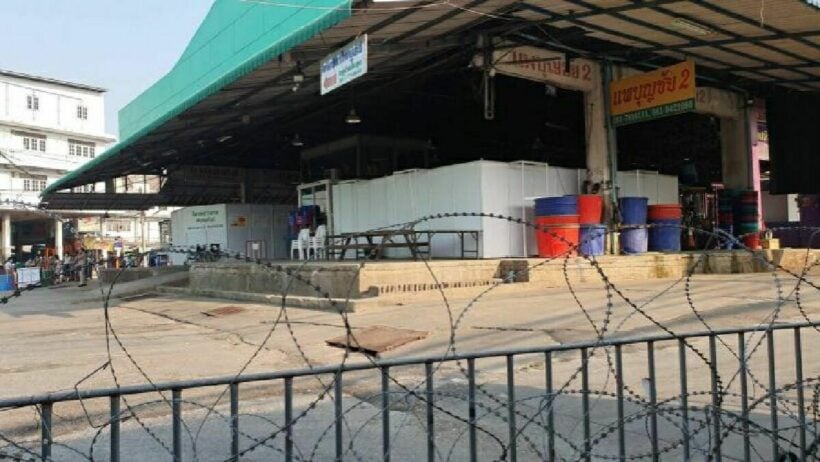 Samut Sakhon's Central Shrimp Market, the epicentre of Thailand's recent wave of Covid-19, will remain closed until February 15. The market can reopen once the overall hygiene situation at the market and surrounding area has improved, according to the province's disease control committee.
Local officials say the shrimp market needs to remain closed until the market structure and nearby residential facilities are inspected. People who violate the order face up to a year in prison and a fine up to 100,000 baht.
More than 12,000 people in the province have tested positive for Covid-19. The increasing number of infections is a result from the active case finding to contain the spread of the virus.
SOURCE: Thai PBS World | Thairath Online
Keep in contact with The Thaiger by following our Facebook page.
Never miss out on future posts by following The Thaiger.