Phuket Business: Virtually exposed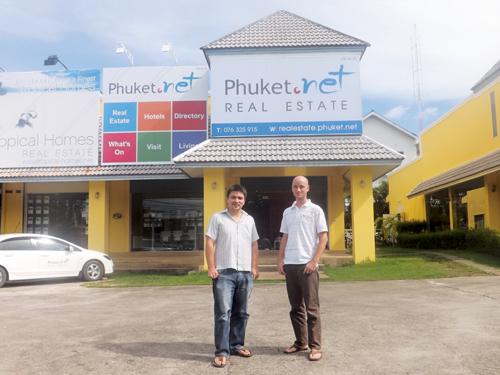 PHUKET: Although the concept of 360-degree virtual tours has been around for almost as long as the world-wide-web itself, such technology has only recently begun to yield its true potential.
Thanks to the advent of developments in global positioning systems (GPS), camera technology and improved user interfaces, businesses the world over are poised to reap a plethora of benefits.
Speaking to the PhuketGazette about such new-found opportunities, Phuket.Net Chief Technical Officer Richard Jones highlights two key catalysts: Google StreetView and the explosion of smart phones and tablet usage.
"StreetView allowed companies to start opening themselves up, allowing potential clients, wherever they are in the world, to have a look around before actually coming. However, StreetView can't go everywhere," he said.
Such a limitation turns out to be an opportunity.
Building on the virtual floor-plan platform, Phuket.Net for the past year has been taking 360º shots of properties, businesses and other attractions across the island.
The shots are embedded onto the website's business directory, its recently launched 360º portal, and also uploaded onto YouTube. Meanwhile, clients can embed the finished shots onto their own websites or other preferred web-based media channels.
Asked how online virtual tours are more viable now compared to a decade ago, Richard explained: "In the past, such 360º virtual tours were dependent on downloading additional plugins or were simply incompatible on some platforms."
Now, web browsers have become more advanced, while new industry standards, such as HTML-5, have emerged.
"This allows users on iPads, iPhones, Android and other smart-phones and tablets, which have gyroscopes, to physically pan around in virtual reality, which is the next best thing to being there."
Richard added that StreetView, by itself, still has a number of other limitations.
"We've found that there are often inaccuracies with geo-coordinates. Google still hasn't made it convenient for anyone to update data or information. When we do a 360º shoot, we also update the company's exact coordinates and heading – the starting view."
So far this year, Phuket.Net has shot and indexed about four hundred 360-degree virtual tours across the island, including some 250 villas & condos, 50 businesses and 100 tourist attractions such as beaches, viewpoints and temples.
A recent benchmark for the project was shooting Jungceyclon shopping center in Patong, which included a total of 30 360º shots integrated into the site's multi-tiered floor plan.
Other large projects include Serenity Resort & Spa, Panwa Beach Resort and Phuket International Hospital.
Commenting on strategy for the coming year, Kit Fordham, general manager, said: "In our first year, our focus was mostly on real estate – which didn't require so many shots.
"With complex floor plans, we are able to do multiple shots for larger businesses such as hotels, shopping malls and hospitals, and are investing in more equipment and hardware to keep up with increasing demand.
"In the coming year, we will shoot and index more of these larger projects as well as other interesting spaces such as yachts, surrounding islands and going further off the beaten track. For example we have just shot the interior of Hong Island in Phang-Nga Bay."

For more information and examples, see the Phuket.Net 360 portal (360.phuket.net) and YouTube channel (youtube.com/phuketnet).
— Steven Layne
Keep in contact with The Thaiger by following our Facebook page.
Never miss out on future posts by following The Thaiger.
Turbulence ahead for Thailand's aviation industry | VIDEO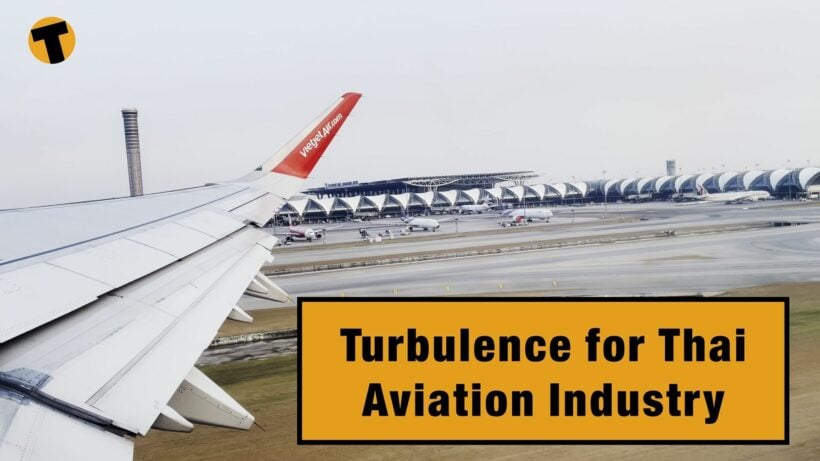 When the airlines, in particular, were asking the government to put their hands in their pockets for some relief funding in August last year, it was genuinely thought that international tourists would be coming back for the high season in December and January. At the very least local tourists and expats would head back to the skies over the traditional holiday break. And surely the Chinese would be back for Chinese New Year?
As we know now, none of that happened. A resurge in cases started just south of Bangkok on December 20 last year, just before Christmas, kicking off another round of restrictions, pretty much killing off any possibility of a high season 'bump' for the tourist industry. Airlines slashed flights from their schedule, and hotels, which had dusted off their reception desks for the surge of tourists, shut their doors again.
Domestically, the hotel business saw 6 million room nights in the government's latest stimulus campaign fully redeemed. But the air ticket quota of 2 million seats still has over 1.3 million seats unused. Local tourists mostly skipped flights and opted for destinations within driving distance of their homes.
As for international tourism… well that still seems months or years away, even now.
Keep in contact with The Thaiger by following our Facebook page.
Never miss out on future posts by following The Thaiger.
Domestic air passenger numbers double those of January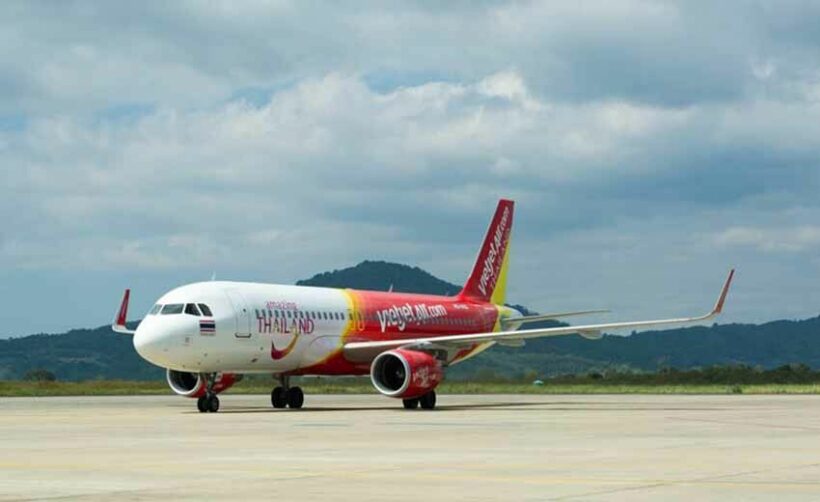 Passenger numbers on domestic flights within Thailand have doubled within a month, rising from 4,000 in January to over 10,000 this month. Having nearly recovered to pre-pandemic levels, domestic travel plummeted once more when Covid-19 resurfaced late last year.
Apirat Chaiwongnoi from the Department of Airports says 15 of Thailand's 29 airports are now operating domestic flights, with more expected to follow. He believes the aviation sector will continue to recover further in the coming 6 months, bolstered by the national vaccine rollout.
Around 120 domestic flights a day are now operating, which is twice the number that were operating at the lowest point in the crisis. Prior to the resurgence of the virus in December, domestic passenger numbers had recovered to 30,000 – 40,000 a day, around 80% of pre-pandemic numbers.
The DoA says airports must continue to adhere to the Covid-19 hygiene measures put in place by the Health Ministry and the Civil Aviation Authority of Thailand.
SOURCE: Bangkok Post
Keep in contact with The Thaiger by following our Facebook page.
Never miss out on future posts by following The Thaiger.
Samut Sakhon's shrimp market to remain closed until February 15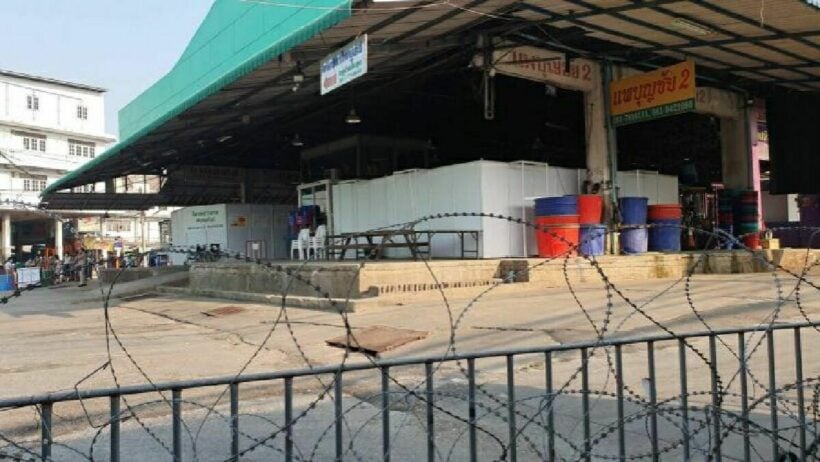 Samut Sakhon's Central Shrimp Market, the epicentre of Thailand's recent wave of Covid-19, will remain closed until February 15. The market can reopen once the overall hygiene situation at the market and surrounding area has improved, according to the province's disease control committee.
Local officials say the shrimp market needs to remain closed until the market structure and nearby residential facilities are inspected. People who violate the order face up to a year in prison and a fine up to 100,000 baht.
More than 12,000 people in the province have tested positive for Covid-19. The increasing number of infections is a result from the active case finding to contain the spread of the virus.
SOURCE: Thai PBS World | Thairath Online
Keep in contact with The Thaiger by following our Facebook page.
Never miss out on future posts by following The Thaiger.