Phuket Business: Uncertain future for electronic billboards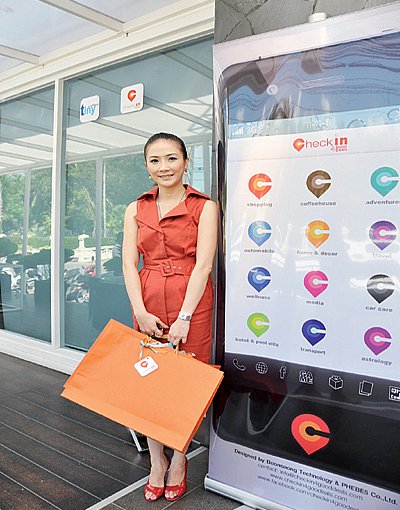 PHUKET: Commuters in Phuket have witnessed a gradual upgrade in roadside scenery over the last few years. Advertising and media communications are steadily evolving, and many will have noticed traditional print billboards gradually being replaced with animated, digital versions at various traffic junctions around the island.
Indeed, the emergence of Light Emitting Diode (LED) technology represents a sign of the times – a flicker of hope that the island may finally be ready to escape from the billboard clutter along roadsides.
While traffic in cities like Las Vegas, Tokyo, Hong Kong and Bangkok has been long accustomed to the sight of LED-powered marketing, Phuket's first roadside-digital billboard was erected only about two years ago, at the Yee Teng Complex intersection in Phuket Town.
This new-media advertising benchmark was the initiative of Chaluckkamol Fuengchan, Managing Director of software development firm Boonsoong Technology Co Ltd.
Miss Chaluckkamol, who also heads media consultancy Phebe5 Co Ltd, talked exclusively with the Phuket Gazette about the various challenges and opportunities she has observed in implementing media innovation in Phuket.
"My primary goal was to bring something new to Phuket that would help push the island forward. As we had experienced much success with LED billboards in Bangkok already, I saw a lot of potential for LED in the Phuket market," she said.
Miss Chaluckkamol soon learned that Phuket was a world away from Bangkok.
"Since installing that initial LED billboard, several new players have emerged with LED signs in Phuket Town and Patong," she said.
In spite of the rising trend, she doesn't think that LED advertising is ready to boom in Phuket.
"Most companies in Phuket are not so open to new technology. Unlike in Bangkok, local companies have limited advertising budgets, some none at all. Since the local economy is dependent on the tourism sector and dictated by seasonal revenue, cash flow is not steady year round.
"This makes it difficult for a media business to prosper, because you have to deal with a lot of short-term contracts. Moreover, this business requires knowhow for installation and maintenance of the technology, in addition to designing and programming the interactive content, which calls for more time and capital than traditional media," she continues.
"Most companies here still prefer to use traditional print billboards and posters because they are cheaper and easier to put up. Anyone can make a sign and place it along any road here," she adds.
When asked about the increased risk of traffic accidents posed by animated roadside media, Miss Chaluckkamol pointed out that her LED billboards are placed at traffic junctions, and thus target stopped traffic.
"We've not had any reports or complaints of accidents caused as a result of our LED billboards," she said.
"When stopped at a light for 100 seconds or more, people are more likely to pay attention without causing danger to other drivers. This is not the case with roadside media that targets moving traffic.
"In our initial research at the Yee Teng complex intersection, 59 per cent of drivers that we surveyed had paid attention [to the LED billboard], and were able to retain what they'd seen," she said.
Miss Chaluckkamol went on to outline various advantages of digital media, such as flexibility and strategic targeting.
"It's pretty simple to make instant changes to a message remotely from an iPad. Timing and location are other key factors to consider. For example, our LED billboard at the Yee Teng complex junction runs spot loops from 5.30am to 10.30pm and is ideal for targeting commuters heading to the market and work in the morning.
In contrast, loops at the Weerapong–Hongsyok junction run from 6am to midnight. This location is more advantageous for targeting evening commuters such as those heading to Phuket Town's entertainment zone," she said.
As for the future of the LED media in Phuket, Miss Chaluckkamol said she has had to adjust her strategy.
"After realizing that selling spot ads on billboards cannot sustain itself as a stand-alone [business], I've had to diversify my approach," she said.
She went on to share details about plans to launch an even newer marketing medium to Phuket's business-to-consumer markets. Shifting focus from outdoor to indoor markets, she reveals her latest product, soon to be launched in Phuket.
"Interactive media stations can effectively target specific markets. With the latest technology, this device can scan one's facial shape to determine if a user is male or female, for example, and then display tailored content," she said.
She explained that she is currently working out contract details with Central Festival and the Phuket International Airport.
"In addition to business-to-consumer functions, this kind of device is also ideal at government and education institutions to perform regular functions such as scanning and printing documents," she added.
— Steven Layne

Join the conversation and have your say on Thailand news published on The Thaiger.
Thaiger Talk is our new Thaiger Community where you can join the discussion on everything happening in Thailand right now.
Please note that articles are not posted to the forum instantly and can take up to 20 min before being visible. Click for more information and the Thaiger Talk Guidelines.