Phuket Business: Boating industry shows signs of recovery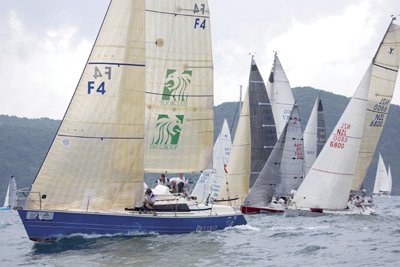 PHUKET: The yachting sector is showing signs of recovery following a three-year-period of stunted growth and sluggish sales brought on by global economic turmoil, a local industry expert has observed.
"Despite what some figures indicate (see 'Customs: more pleasure floating in' below), it seems to me that our strongest years in terms of sales were from 2006 to 2008," says Tony Nixey, owner and Managing Director of Go Boating Thailand Co Ltd.
During this period the marine market was developing strongly in Thailand as boaters were keen to take advantage of the reduction in import duties to 0%, a policy implemented early in 2004.
"The strong global economy during those years resulted in many pleasure boat sales in Thailand. We did not have to try hard to sell during that time as buyers simply walked in the office with cash and asked 'how much?'" he recalled.
"2009 saw the start of the world wide economy down-turn and sales of smaller boats was the first [segment] to be effected.
"The average guy who previously could afford [boats worth] US$ 150,000 [approximately 4.7 million baht by today's exchange rates] simply disappeared over night.
"The risks became greater and people were just not ready to spend as much on luxury items… and with political problems leading to the closure of the airport in December 2008, people simply put off investing here," he explained.
Tony observed that from 2009 there was an influx of cheaper craft to Phuket from the USA where private owners and dealers were slashing their prices to clear stock.
"This not only helped kill off the new boat dealerships, but also affected the local resale value of boats on the used markets," he said.
Tony went on to note that 2011 saw a rise in investment from the high-end segment in larger Superyachts, with the trend still upwards.
"The average length and value of a superyacht is increasing year on year. The top end is very buoyant right up to the current date. Gulfcraft for example now have 7 Superyachts, ranging from 105 to 135 feet, under construction and most of these were ordered in 2011 and 2012."
The mid-range sector, referring to boats from 50 to 80 feet long is also beginning to recover.
However, such recovery is not all due to the strength of buyers, but mainly to deals that the manufacturers have offered in their drive to keep stock and production moving, he notes.
"Buyers today are whole different bunch from those in 2005 through 2009. Nowadays the first thing a buyer asks when coming into the office is: 'How much discount will you offer?'"
The small boat market, referring to vessels under 40ft, is also showing signs of recovery in 2012, Tony says.
"The industry cannot survive with only the top-end selling. It needs the bottom-end to be moving to bring new buyers and 'new blood' into the industry, whom later may become buyers of larger yachts and properties in Thailand.
"The trend is still upwards, and I'm seeing the small boats come back on line. Thankfully the current markets are getting stronger for new boat sales.
"We are still not out of the woods yet, though, as many manufacturers are still finding things tough. And with the Euro [financial and economic] issues, some European boats could simply disappear, as they have done Stateside, or be bought up by overseas investors such as [those from] China.
"The marine markets and industry have been through a tough time and we are all looking for a rosier future," he concluded.
Customs: more pleasure floating in
Sports and Leisure Vessels (SLV) clearing Phuket Customs are on the rise, with the respective boats' sizes, value and overall contribution to the national tax pool rising proportionately, raw data indicates.
According to Value Added Tax (VAT) receipts reported through May 31, Phuket Customs have so far collected 23.2 million baht from the import of 39 SLVs in the current fiscal year.
The 2012 Thai Government fiscal calendar began on October 1, 2011 and will finish on September 30, later this year.
Worth an estimated 420.4 million baht, the SLVs imported have a combined weight of 1,299 metric tons, with the average weight and value per vessel equating to 33.3 tons and 10.7mn baht, respectively.
In the previous fiscal year (October 1, 2010 to September 30, 2011), VAT revenue from SLV imports totaled 19.9mn baht.
This came from the taxation of 31 vessels – in total weighing 715.3 tons, and worth an estimated 323.1mn baht.
With four months still remaining in the fiscal year, the current annual rate of increase in the number of transactions (+25.8%), mean-weight (+44.7%) and mean-value (+2.8%) of the pleasure boats reflects the increasing importance of boating to Phuket's economy.
Indeed, this year's SLV imports, their combined weight and estimated value have already surmounted respective figures from each of the previous four years.
And though VAT revenue from such imports this year has already outstripped last year's total by 16.3%, it has not yet surpassed the amount collected in 2009 (25.1mn baht) and 2010 (26.4mn baht).
— Steven Layne
Keep in contact with The Thaiger by following our Facebook page.
Never miss out on future posts by following The Thaiger.
Turbulence ahead for Thailand's aviation industry | VIDEO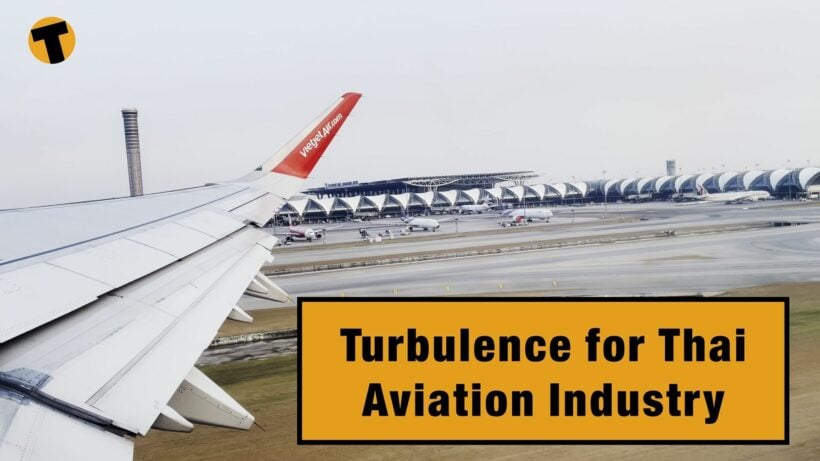 When the airlines, in particular, were asking the government to put their hands in their pockets for some relief funding in August last year, it was genuinely thought that international tourists would be coming back for the high season in December and January. At the very least local tourists and expats would head back to the skies over the traditional holiday break. And surely the Chinese would be back for Chinese New Year?
As we know now, none of that happened. A resurge in cases started just south of Bangkok on December 20 last year, just before Christmas, kicking off another round of restrictions, pretty much killing off any possibility of a high season 'bump' for the tourist industry. Airlines slashed flights from their schedule, and hotels, which had dusted off their reception desks for the surge of tourists, shut their doors again.
Domestically, the hotel business saw 6 million room nights in the government's latest stimulus campaign fully redeemed. But the air ticket quota of 2 million seats still has over 1.3 million seats unused. Local tourists mostly skipped flights and opted for destinations within driving distance of their homes.
As for international tourism… well that still seems months or years away, even now.
Keep in contact with The Thaiger by following our Facebook page.
Never miss out on future posts by following The Thaiger.
Domestic air passenger numbers double those of January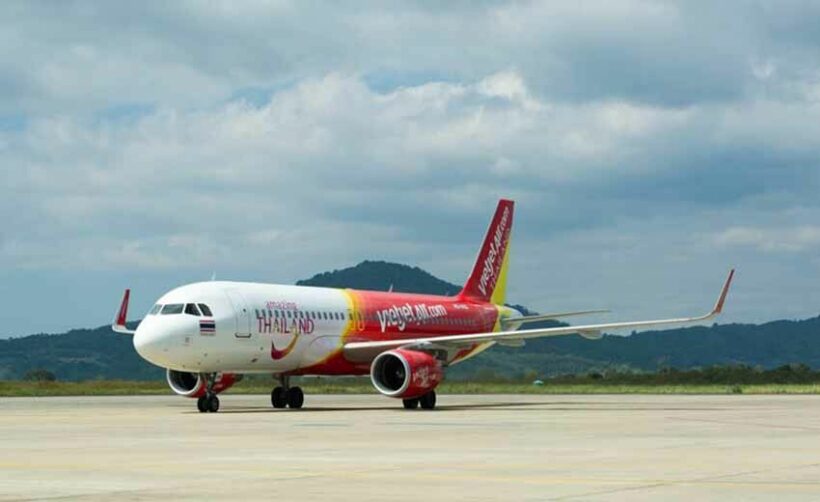 Passenger numbers on domestic flights within Thailand have doubled within a month, rising from 4,000 in January to over 10,000 this month. Having nearly recovered to pre-pandemic levels, domestic travel plummeted once more when Covid-19 resurfaced late last year.
Apirat Chaiwongnoi from the Department of Airports says 15 of Thailand's 29 airports are now operating domestic flights, with more expected to follow. He believes the aviation sector will continue to recover further in the coming 6 months, bolstered by the national vaccine rollout.
Around 120 domestic flights a day are now operating, which is twice the number that were operating at the lowest point in the crisis. Prior to the resurgence of the virus in December, domestic passenger numbers had recovered to 30,000 – 40,000 a day, around 80% of pre-pandemic numbers.
The DoA says airports must continue to adhere to the Covid-19 hygiene measures put in place by the Health Ministry and the Civil Aviation Authority of Thailand.
SOURCE: Bangkok Post
Keep in contact with The Thaiger by following our Facebook page.
Never miss out on future posts by following The Thaiger.
Samut Sakhon's shrimp market to remain closed until February 15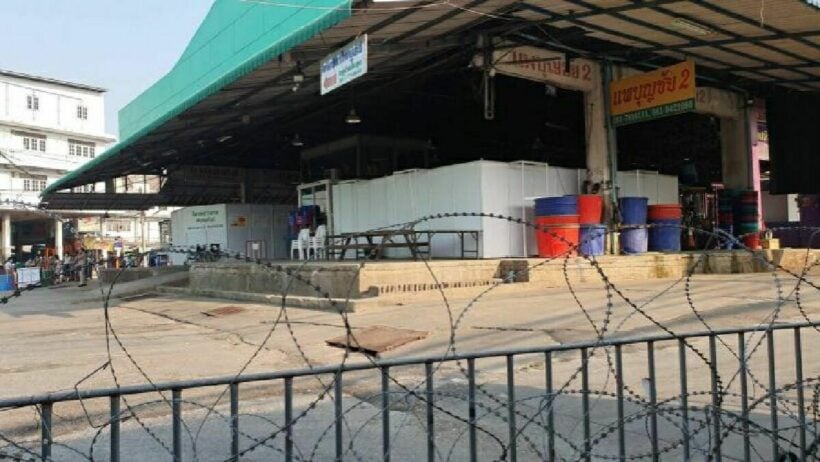 Samut Sakhon's Central Shrimp Market, the epicentre of Thailand's recent wave of Covid-19, will remain closed until February 15. The market can reopen once the overall hygiene situation at the market and surrounding area has improved, according to the province's disease control committee.
Local officials say the shrimp market needs to remain closed until the market structure and nearby residential facilities are inspected. People who violate the order face up to a year in prison and a fine up to 100,000 baht.
More than 12,000 people in the province have tested positive for Covid-19. The increasing number of infections is a result from the active case finding to contain the spread of the virus.
SOURCE: Thai PBS World | Thairath Online
Keep in contact with The Thaiger by following our Facebook page.
Never miss out on future posts by following The Thaiger.