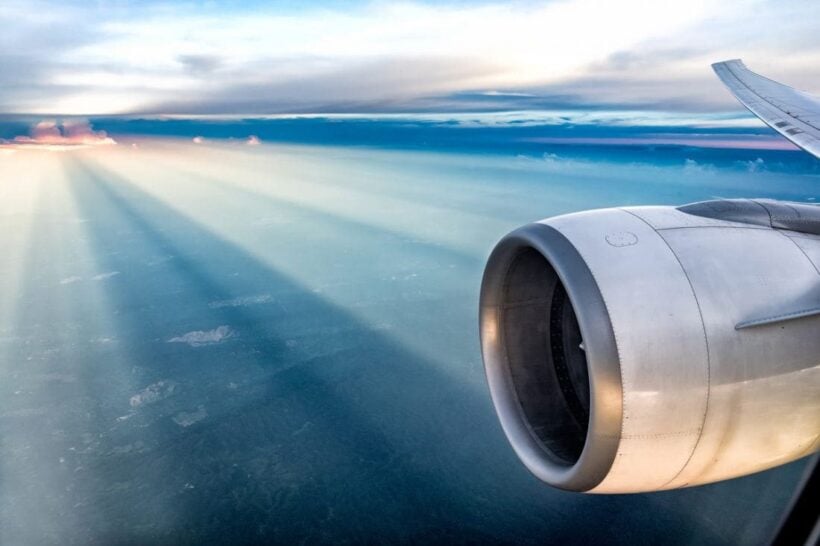 The Thai Airways International worker's union has attacked two pilots for demanding first-class seats from passengers in a standoff drama that delayed an October 11 Zurich-Bangkok flight by two hours even as airline executives vowed to reform the national carrier.
Airways executives pledged to nurture a "Customer is King" culture, pledging to use the controversy as an opportunity to revamp operations at the national flag carrier.
"The pilots were not violating any procedures by insisting that they should be given first-class seats in the 10-hour flight, but that's not the end of the story," president of Thai Airways Workers' Union, Dumrong Waikhani, told a press conference yesterday.
Thai Airways pilots reportedly launched a protest yesterday at the airline's headquarters, but media were kept away. Many employees were seen dressed in black at Thai Airways headquarters.
"An investigative committee will look into the controversy and they will release their results by the end of this week," Dumrong said.
When asked about the pilots demanding the right to be seated in first-class, resulting in the downgrading of two passengers who had previously been upgraded from business to first class, Dumrong said they were not abusing their rights. At the same time, he suggested that under the circumstances, they were culpable for their actions.
"Pilots should have a 'pilot's conscience'. They should realise that customers come first, and that customers are Thai Airways' source of capital and hence their very own source of income. If I were them, I would have been content with being placed in business class instead of grabbing first-class seats from passengers even if I had the right to do so," he said.
Some people on social media argued that this was not an issue of privilege, but one of customer safety. Pilots are required to be seated in first class because they need to have sufficient sleep in order to guarantee customers' safety in their next flights.
However, Dumrong did not see merit in the argument.
"If the pilots are active, that is if they have their next flight approaching soon after landing in Bangkok from Zurich, then this argument would be valid. However, the pilots in this case were travelling as passive off-duty pilots. So the argument does not stand," he said.
"Moreover, I do not believe the difference between business and first-class seats in the aircraft significantly affects the quality of sleep. This issue has significantly damaged the image of Thai Airways both domestically and internationally.
Pilots within the union are split on the issue with some blaming the pilots and others insisting they had done no wrong, according to Dumrong.
"Thai Airways should use this instance as an opportunity to push for structural reforms. It should downsize some of its departments and increase efficiency. Pilot's privilege will stay, as this is an international standard. Thai Airways pilots are not more privileged than pilots of other airlines," Dumrong concluded.
Meanwhile, Thai Airways president Sumeth Damrongchaitham told Krungthep Turakij, a sister newspaper of The Nation, he had appointed a fact-finding committee to investigate the events. He also apologised to passengers on the flight. He admitted that there were shortcomings in the organisation, which have stacked up over the 58 years of the national carrier's operations. He vowed to pursue reforms and promised to provide better services to customers.
Ekniti Nitithanprapas, the chairman of Thai Airways, said earlier that he would use this incident as an opportunity to reform the national carrier. He said he wanted to build a "Customer is King" culture in the organisation.
"There might be a resistance to change but reform is needed," he said.
Thai Airways is among seven state enterprises undergoing rehabilitation process due to accumulated losses. It has been partly under pressure from fierce competition, especially from budget airlines and the current high oil prices.

Dumrong Waikhani,The President of Thai Airways Worker's Union speaks at a press conference yeaterday about the Zurich -Bangkok TG971 controversy – PHOTO: The Nation
STORY: The Nation