New Suvarnabhumi airport terminal on hold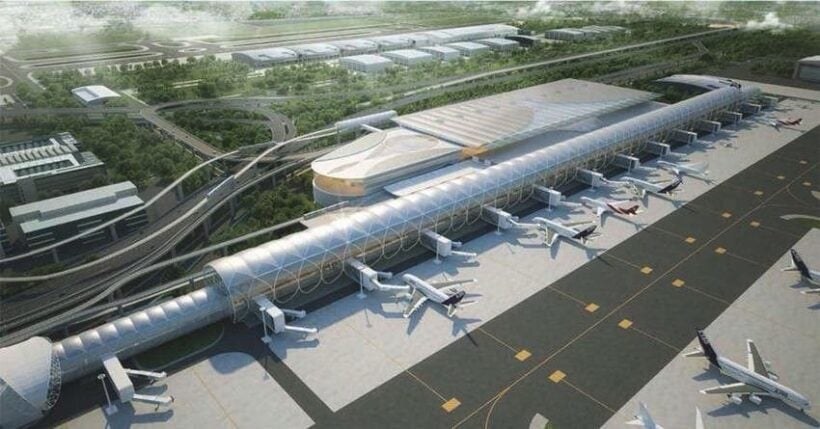 The AoT (Airports of Thailand) has put the new second terminal plans on hold awaiting reports and opinions from stakeholders and even the International Civil Aviation Organisation.
Two key organisations have been fierce critics of the new terminal, well overdue to help take the load off the already-over-capacity main terminal at Suvarnabhumi Airport in Bangkok.
The Architects Council of Thailand and the Council of Engineers say the new terminal plans have strayed from the airport's master plan which was put together back in 1990.
The AoT are also being taken to the Administrative Court by one of the failed bidders in the early bidding process, SA Group, who claim they were unfairly treated. They say they were disqualified from the bidding process over a minor technicality whilst they scored the highest in all the important areas of the design tender.
The AoT will now have to wait whilst the various legal challenges and reports are processed. But there is pressure to push through two major upgrades which have been described as 'urgent' – the 22 billion baht  third runway and the 6.6 billion baht expansion of the western end of the first terminal. 
Down south, the Transport Minister Arkhom Termpittayapaisith has broken ground for a third terminal at Krabi International Airport. Krabi Airport handled 6 million travellers last year. The new terminal is expected to increase capacity to handle 3,000 passengers per hour, double the current capacity. 
There has also been budget allocated for a new a multi-storey car park for up to 2,000 vehicles. 


Read more headlines, reports & breaking news in Krabi. Or catch up on your Thailand news.

17 year old student arrested for running porn site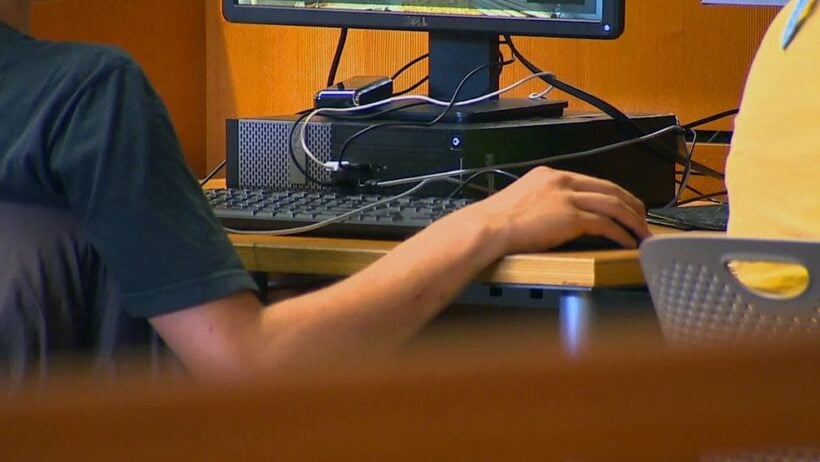 PHOTO: The Nation
A young male university student has been arrested over charges of running a pornographic photo website in which paid members were given access to some 300,000 pictures of net idols and other celebrities.
Using VK, Line and Facebok the 17 year old (name withheld due to age) uploaded the pictures to the "Kodwarp" page which could then be accessed by users who paid a membership free.
Police arrived at his Bangkok home in Phra Nakhon district on December 11 and seized over 860 GB (roughly 300,000) images of adult content from his desktop and mobile phone.
The arrest was carried out by the Police Children and Women Protection Subdivision, who claim that the student confessed to having collected the explicit material from other websites.
The minor detailed how his free-access public pages and groups have over 30,000 followers, as well as having a separate 'VIP' group with over 1,000 paying members. He had been involved in the operation for over 3 months and managed to save over 500,000 baht, while also buying brand-name goods with his profits.
Pol Col Kirakit Juranapat, a superintendent for the subdivision, also shared stories about how the victims of the material in question have suffered from depression, stress, and some even tried to take their own life.
An investigation is now underway trying to find those responsible for taking the pictures and trace the 'members'.

STORY: The Nation
Assets valued at 39 million baht seized in Magic Skin case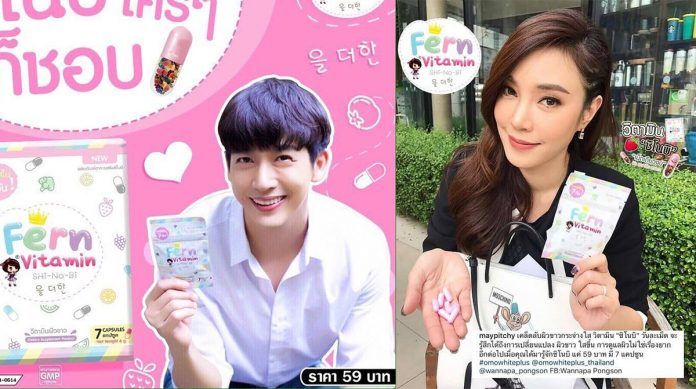 And there's more to come, according to investigators…
The AMLO (Anti-Money Laundering Office) seized 19 million baht cash and two luxury cars in the 'Magic Skin' scandal. The seizure was ordered after they allegedly supplied sub-standard cosmetics and weight- loss products. The AMLO have also seized two luxury cars worth 10 million baht each.
A spokesperson for the AMLO says that the case is ongoing and past customer's complaints would not be withdrawn, as some had feared.
He said the case would proceed and more ill-gotten assets would be confiscated. Authorities would soon file a false advertising charge against 50 celebrities who allegedly promoted products for Magic Skin.
Preecha also said that the victims nationwide could present their evidence of damage to the AMLO to request a share of the seized assets.
He said such requests could be submitted now or within 30 days after an announcement on the matter is published in the Royal Gazette.
Authorities are now checking claims that Magic Skin associates continued to use nominees in producing and distributing products, which they claim is an act of fraud.
The popular Magic Skin products remain under a cloud over reports earlier this year that the brand manufactured substandard cosmetics and boosted their profile by hiring celebrities to endorse them.
Police discovered that nearly 1,000 people were affected by the alleged substandard products, which caused damages valued around 300 million baht.
Charges have now been laid against Magic Skin owner Wannapha Puangson and her husband Korn Puangson, as well as other business associates. The charges include conspiring to produce and distribute products in violation of the Cosmetics Act and Food Act.
STORY: The Nation
Samut Prakan zoo denies mistreatment of elephant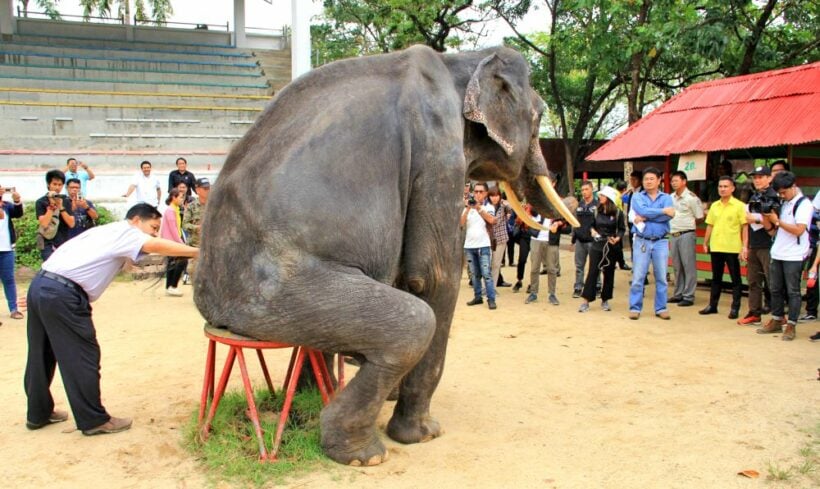 by Suthinan Kongsin
The Samut Prakan Livestock Development Office have inspected Samut Prakan Crocodile Farm and Zoo after media reports and photos on social media revealed a thin elephant performing tricks for tourists.
"I've been visiting the zoo for a long time because I like to look at the animals. But when I visited last week I was upset when I saw one of the elephants. The elephant looked so thin and weak. I felt so sorry. I think he needs help." – Trip Advisor
Read The Thaiger report about the tourists' grievances HERE.
Visitors were also critical about the crocodile farm's care. The Manager, Uthen Yangprapakorn, insisted all the animals there were fed well.
Uthen told reporters that his horses were 15 years old and some of the crocodiles lived to 80.
"If we hadn't taken care of them well, they wouldn't live this long," he said.
"The place is poorly maintained – a lot of the facilities are run down and look like it hasn't been upgraded in a long time." – Trip Advisor
Uthen said the farm had conducted annual health checks on all its five elephants on December 4. He said the elephant was on a diet to prevent it from becoming fat. Elephants with high body fat were more prone to being in the mating season and often become more aggressive, Uthen said.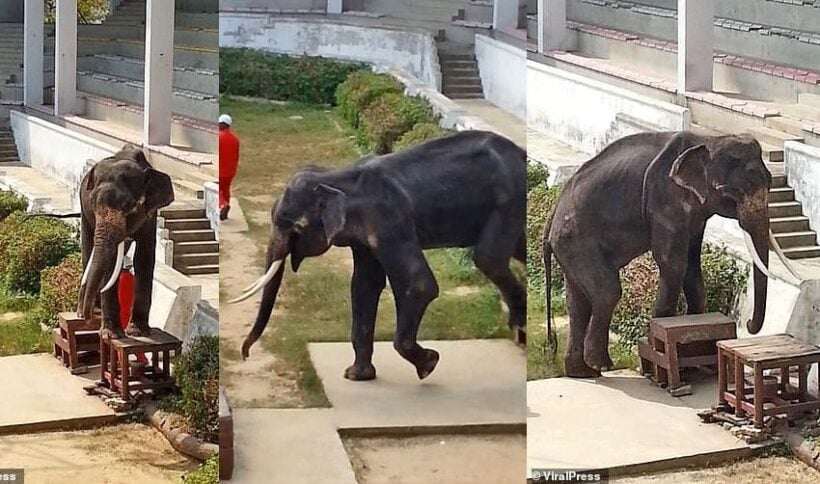 Photos from distressed visitors to the Zoo, posted on Trip Advisor
SOURCE: The Nation