Go-Jek begins services in Thailand, challenging Grab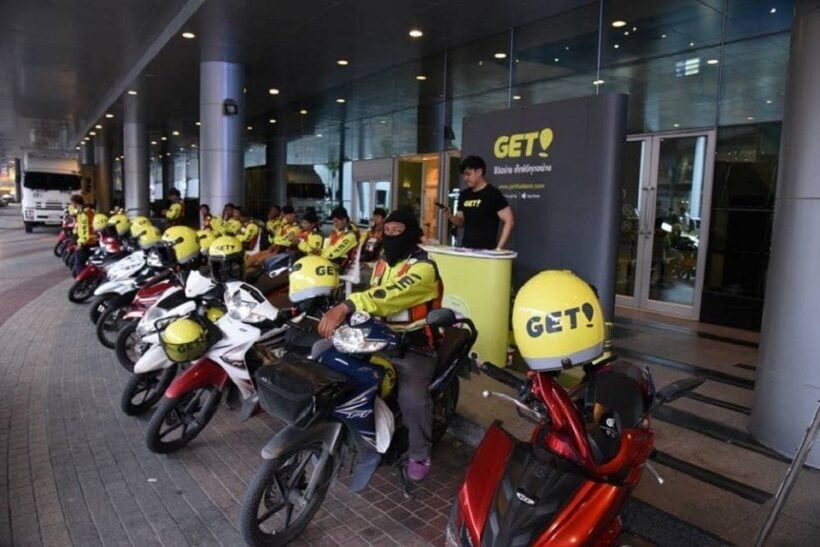 Indonesia's Go-Jek ride-hailing service has now started up in Thailand under the banner 'GET'.
Nadiem Makarim, the founder and CEO says they will continue to move into the regional market currently dominated by Grab.
Go-Jek, Indonesian for motorbike taxis (sort of), has launched in Thailand as 'GET' and will concurrently build presence in The Philippines through a recent financial-tech acquisition.
The launch comes as both Go-Jek and Grab are investing aggressively to secure market share in South East Asia. Both companies are aware that more of the region's 640 million consumers are turning to smartphones to commute, shop, make payments, get their news and information.
The firm started operations in Vietnam last September and began trials in Singapore and Thailand at the end of last year.
In Thailand, Go-Jek offers motorbike taxis, food and delivery services and will offer payment services soon.
Go-Jek has suffered a setback to expansion in The Philippines last month when its application to start services was rejected on grounds that its domestic unit did not meet local ownership criteria.
So Go-Jek purchased Philippine company Coins.ph. Coins.ph's e-wallet and remittances services fit well with the Go-Jek online marketplace and gives them a 5 million user head start in their Philippine expansion.
Go-Jek's is valued around US$10 billion after raising over a $1 billion in a funding round.
Launched in 2011 in Jakarta, Go-Jek has evolved from a ride-hailing service to a one-stop App allowing users to order and make online payments for products and services as varied as food, ride-hailing and massages.
Keep in contact with The Thaiger by following our
Facebook page
.


Do you need help with your business? Are you searching for a new job? Or an employer looking to hire? Try JobCute today.

Read more headlines, reports & breaking news in Bangkok. Or catch up on your Thailand news.

Stricter controls and paperwork putting brakes on residential property market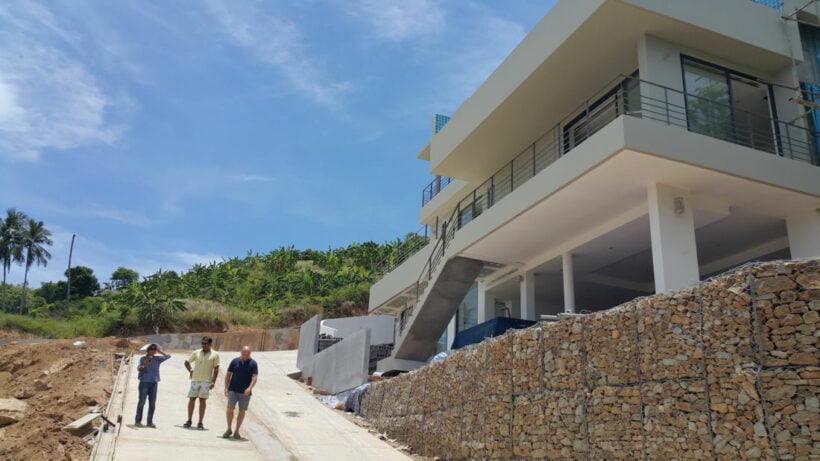 The honorary president of the Thai Housing Business Association, Atip Bijanonda, is tipping the local residential market may fall by up to 10% this year starved of economic confidence, the global economic slowdown and the loan-to-value limits.
But he also believes the situation is far from the situation leading up to the 1997 economic collapse.
The Greater Bangkok residential market is now valued at 372 billion baht (in 2018). That's a rise of 29% compared to the year earlier. So the drop this year is off the back of a very successful 2017.
For this year the market has fallen by 5%, according to the Thai Housing Business Association, with the largest declines in Q2, in retaliation to the LTV limits taking on April 1.
Some of Thailand's major developers are now shelving some projects as the market soaks up a glut of properties constructed over the past two years.
Three property associations – the Housing Business Association, the Thai Condominium Association and the Thai Real Estate Association – are having meetings with the finance minister discussing the current property market.
Topics for discussion are the improvement in property regulation, construction permits, licences and stricter controls over developers and lending. The associations also want to discuss the current delays on Environmental impact assessments (EIAs). They say that since the responsibility for EIAs was handed over to the Bangkok Metropolitan Administration from the Office of Natural Resources and Environmental Policy and Planning in 2016, the process is now taking much longer.
Speaking to the Bangkok Post, Kobsak Pootrakool, deputy secretary-general to the PM for political affairs says that stricter lending criteria and the LTV rules are the main factors obstructing mortgage approvals for homebuyers
Keep in contact with The Thaiger by following our
Facebook page
.
A cocktail of beer and insulin blamed for ATM robbery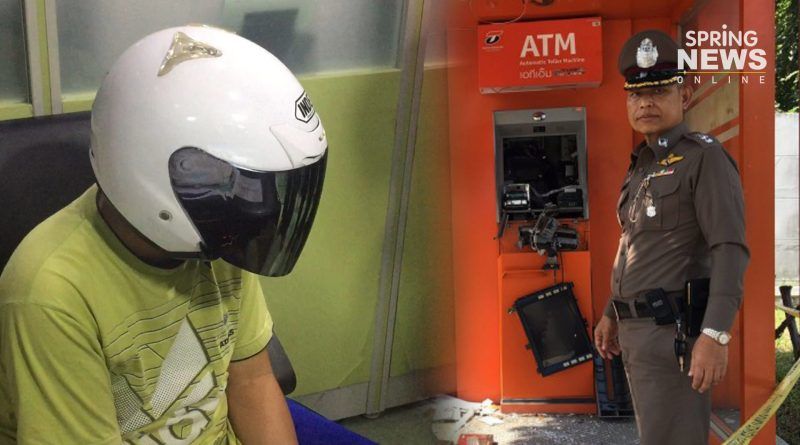 PHOTO: Sanook.com
"After the combination of beer and insulin, Prakit grabbed a metal pole and drove his motorbike to the ATMs."
A diabetic man is blaming his insulin injections after going on an ATM robbery spree. The man had three attempts to break into ATMs in one night, all unsuccessful. The incidents happened in the early hours of October 9. He was was arrested the next day on October 10.
The Sam Dam Police in Bangkok arrested 36 year old Prakit after a short investigation.
He had used a white Yamaha motorbike with no license plates as his "getaway of choice".
Police received information about a man attempting to break into ATMs in the area. He used a metal pole to try and pry the ATMs open, but turns out it wasn't quite as easy as he thought. His efforts contributed approximately zero baht.
The first ATM belonged to Kasikorn Bank, the second to Thanachart Bank, and the last ATM also belonged to Kasikorn Bank. The first 2 ATMs were located near the Bangbon Police Station while the last ATM was located around the Samdam Police Station (possible unwise selections of location).
Police reviewed the CCTV footage and tracked Prakit's route home. They then arrested him and found the motorbike used as the vehicle in the robbery captured by the security footage.
Prakit admitted to attempting to break into the ATMs. He said he'd been drinking 6 to 7 bottles of beer just after having an insulin shot for his diabetes. He told police it made him go crazy "losing all sense of right and wrong".
His sugar level was over 400 so he needed to take the shot right away when he was drinking. After the cocktail of beer and insulin, Prakit grabbed a metal pole and headed to the ATMs.
He insists that he went crazy and lost all sense of right and wrong saying he wore his pants inside out to commit the crime.
Prakit is currently awaiting prosecution.
SOURCE: Sanook.com | Thai Residents
Keep in contact with The Thaiger by following our
Facebook page
.
Driver's coughing fit cuts parts of Pathum Thani's internet and power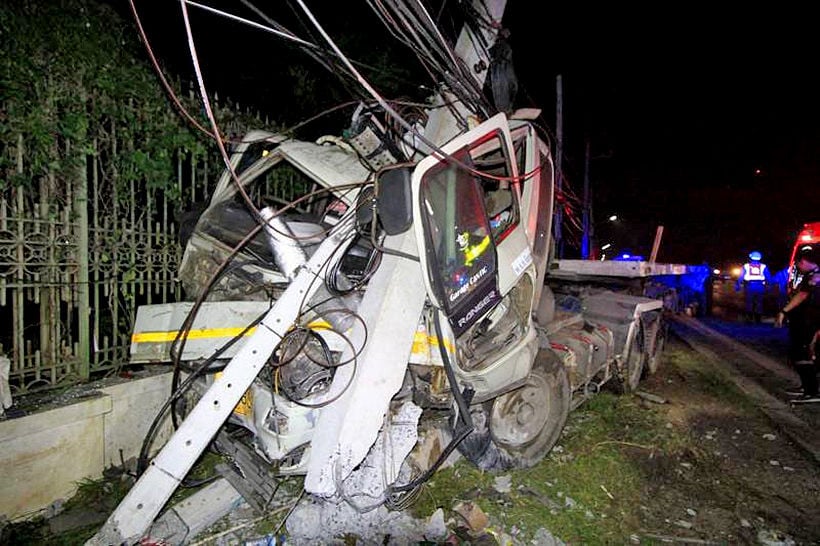 PHOTO: Daily News
An 18 wheel truck driver has driven into a communications pole in Pathum Thani, just north of Bangkok, leaving locals without electricity and the internet. The driver told the media that he drove his vehicle into the pole after losing control of the truck during a coughing fit.
44 year old Preecha was only slightly injured in the incident but told the media that he had been coughing for days. Some reporters helpfully suggested that he shouldn't have been driving if he was still coughing.
The report was part of a Daily News campaign to raise awareness about the horrendous Thai road toll.
Wednesday was a better day that usual with fewer people dying on the roads than the daily average. 30 people died on Thai roads nationally but Daily News warns that these numbers are those that die at the scene of accidents. In reality the figures will be higher especially when all fatalities, both at the scene and in hospitals, are finally reported. Deaths at the scene this month, according to Daily News, are so far 404 people.
The total for the year stands at 11,313. Thailand is currently listed as the world's fourth most dangerous roads, sitting behind three African countries.
SOURCE: Daily News | ThaiVisa
Keep in contact with The Thaiger by following our
Facebook page
.