Thai tourism officials hire fortune teller (it's not what you think)
PHOTO: springnews.co.th
A celebrity fortune teller has been engaged to promote the "Positive Energy" campaign being run by the Tourism Authority of Thailand to promote domestic tourism. Spring News reports that the tarot card reader and feng shui master Dr Khatha Chinbanchorn is being engaged as the face of the project to promote "positive energy", making merit and environmental awareness.
Retail giant Big C has already signed up, with Dr Khatha taking 200 of their Big C card members on various outings to make merit at Buddhist temples, and other organisations taking part include Air Asia, PTG Energy, the Fortune hotel chain and Mono Group.
The "Positive Energy" campaign was launched at an event held in Bangkok's Grand Mercure Hotel and celebrates the TAT's 60th anniversary of promoting the Kingdom as a tourism destination.
The Thaiger predicts the domestic campaign will be a great success, according to our crystal ball.
SOURCE: Spring News
Keep in contact with The Thaiger by following our
Facebook page
.
Online grocery shopping gains popularity in Thailand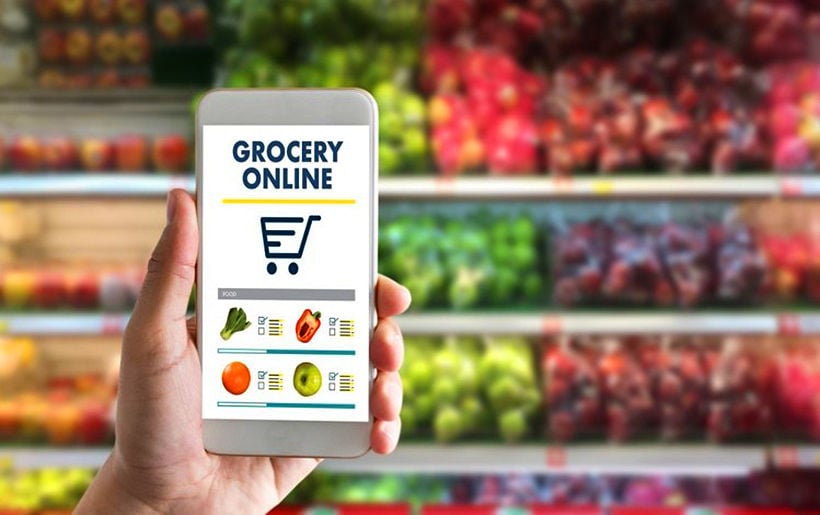 Squeezing the avocados and smelling the mangoes, in person, may well become a thing of the past as online grocery buying quickly gathers pace. The intense competition in online grocery sales is expected to surge in 2020. Online Apps like Line, Grab and Lazada are making major inroads into the Thai grocery market valued around 30 billion baht. Pushing the growth is the 'stay at home' phenomenon where people try and avoid air pollution, traffic, no plastic bags to conveniently carry any groceries and the free delivery offered by the online shopping providers.
Lazada and Grab have already launched their grocery shopping services, LazMart and GrabFresh. Now Line Man, a subsidiary of Line Thailand, has announced it will partner with HappyFresh, to offer online grocery services. In all cases the shoppers can "scroll through the aisles" online rather than physically walking around a supermarket, select their produce, pay for it and have it delivered – in some cases for free.
Online grocery accounts for 3% of the whole grocery market in Thailand and is expected to rise to 5% in the next two years and 10% by 2025. HappyFresh say they've identified their principal market as 25-40 year olds spending an average of 1,200 baht per purchase.
The chief strategic officer of Line Thailand, Jayden Kang, speaking for Line Man, says the next two years are key to Thai customers learning how to leverage online grocery shopping into their busy lives.
"Online grocery is still nascent in Thailand and the main customers now are expats, white collar workers and condominium residents as well as housewives," as quoted in Bangkok Post.
"With free delivery and urbanisation, the customer base is expected to broaden."
Line Man already has 3 million active users ordering meals through the current services along with 100,000 restaurant partners for food deliveries.
SOURCE: Bangkok Post
Keep in contact with The Thaiger by following our
Facebook page
.
Top 10 islands to visit in Thailand (2020)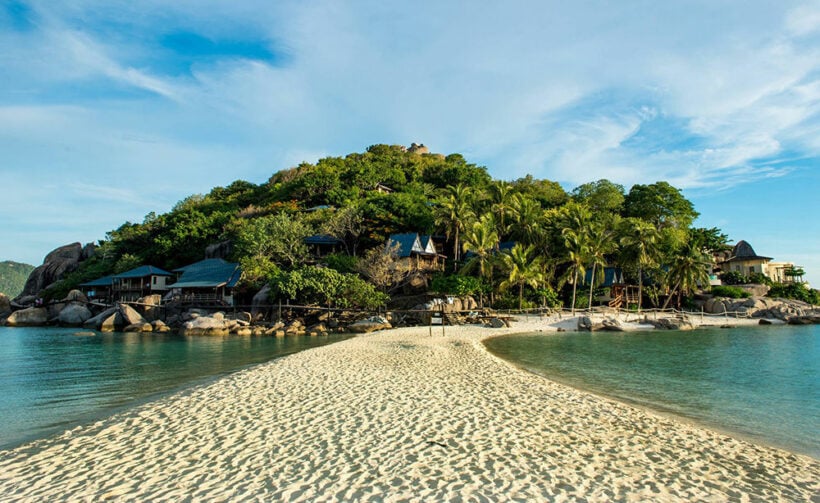 Thailand is famous for its outstanding island experiences and there are many to choose from. From sweeping stretches of clear golden sands to islands where you can dive, snorkel and stay, Thailand's islands and beaches are as diverse as they are plentiful. Let's count them down…
Koh Tao is an island that is well-known for being a great diving destination. It is also known as Turtle Island by the locals and boasts of various small and beautiful beaches that serve as the perfect holiday destinations. Diving is a pleasurable sport to be carried out on Koh Tao as it can be carried out more leisurely in a less crowded environment due to the availability of various diving spots around the island. As diving and snorkelling are the main activities to be experienced here on Koh Tao, one should be aware of the best period to travel to the island with the best conditions.
The best time to visit is during the dry season, between March and September, where the water is said to be calm, and high visibility for more fabulous diving and snorkeling experience. It is highly recommended for tourists to visit Koh Tao in October as the sea is the calmest, and water is the clearest. There are various locations that are worth visiting within reach from Koh Tao, with Koh Nang Yuan being one of those destinations. This island is unique in that three different islands are joined by white sand, making a unique experience to travel between islands or island hopping.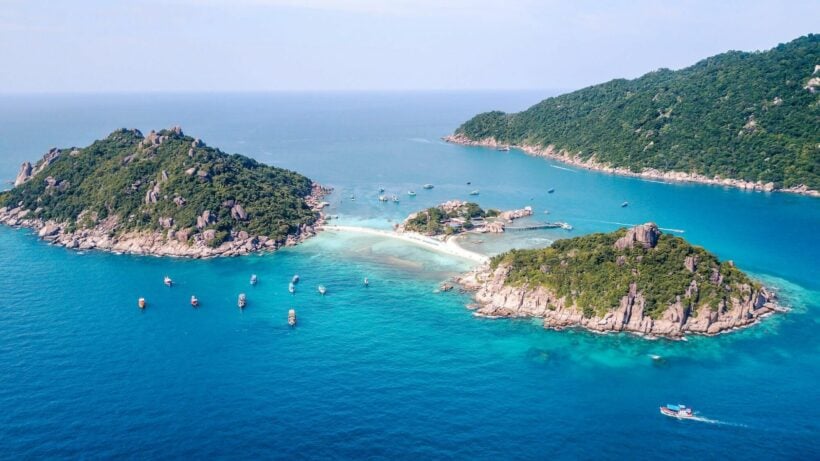 Koh Phangan is a unique destination that one should not miss, as seen in its unique blend of both natural beauty and exciting activities. The unspoiled beaches on Koh Phangan cater to the needs of tourists who wish to relax and escape from their busy lifestyle, while those seeking an exciting and unique experience should not give the Full Moon beach parties a miss. The Full Moon beach parties are according to the lunar calendar, where many party-goers gather and have a fun and exciting time. Altogether, one can experience a hippy vibe when traveling to Koh Phangan, and it is truly an experience that one can only find on this island.
Known as one of the destinations that aim to cater to the needs of all tourists alike, one can expect relaxing activities such as yoga and wellness retreats and not surprisingly, parties, which are what one would not expect from its many natural beauty. Tourists are often left amazed by the gorgeous sceneries that one can experience on the beautiful beaches on Koh Phangan, such as Haad Salad, Thong Nai Pan, Malibu, and Bottle Beach. The best time to visit Koh Phangan is during the dry weather, which falls between March and September, where one can simply relax while sunbathing under the sun on beaches and around the island.

Koh Samui is yet another wonder that most tourists would love to explore when choosing a destination for a holiday as known by its unique blend of beautiful nature and modernity. This tropical island boasts of a vast stretch of beautiful beaches often lined with tall coconut palms, which adds to the tropical vibe along with a massive land of rainforests. Koh Samui is a well-developed island with the tourism scene always on the bloom thanks to the adequate facilities available for the convenience of tourists such as an international airport, high-end resorts, and wellness retreats. Nevertheless, tourists can still experience the natural state of Koh Samui.
Perfect for those who wish to get closer to nature, one can find many choices of activities to be carried out on Koh Samui. The many viewpoints on the island promise great photographs, while those who are seeking for more adventurous activities can give hiking a try. There are also many hidden beaches and waterfalls that one can explore. Besides the fun and exciting night parties and events, Koh Samui is a favorite choice among honeymooners. Visitors often visit between March and October, where the seas are said to be calm, allowing many water activities. Diving is fun during this period, where you can even swim with the whale sharks.

Koh Lipe is a small island that does not disappoint despite being a tiny one. Do not be deceived by its size as this island provides the perfect destination for you to relax and put your hair down. The colorful coral reefs are one of the best, making the island to be one of the best diving destinations in the country. Koh Lipe has national parks and is under the protection of the marines. Therefore, tourists can experience the beauty of nature in an environment that is said to be raw and untouched. Although one can simply find pleasure by relaxing on the beach, many water activities will leave the more adventurous ones amazed where sports such as diving by beautiful coral reefs and magnificent marine creatures.
Tourists often visit Koh Lipe between November and April, but the peak season has to be in January, where many tourists come. Despite all that, Koh Lipe is still a favorite place for relaxation, as seen by its chill atmosphere. Those who are seeking more active pleasures can opt to visit the many neighboring islands around Koh Lipe, such as encountering the friendly yet cheeky monkeys on Monkey Island or rock climb on Koh Khai. Another beautiful destination that is within reach from Koh Lipe is Langkawi Island.

Koh Rok and Koh Haa are islands that offer the best experience when looking out for a holiday destination which is different yet does not disappoint. These small islands provide a lot of surprises despite the size, and they are untouched and undiscovered, appealing to those who wish for something different for a memorable holiday. The local government takes various initiatives in maintaining the underwater ecosystem here on Koh Rok and Koh Haa. Therefore, tourists can get the opportunity to encounter a variety of vibrant marine life and beautiful underwater topography with both soft and hard corals.
The best time to explore Koh Rok and Koh Haa is between November and April, where avid divers and snorkelers gather due to the best condition to explore the underwater world surrounding the islands. One such place for the best diving experience is on Koh Lanta. It is worth mentioning that the marine park is not open outside this period. Boasting as one of the most beautiful destinations in the country, one can experience gorgeous beaches and exciting water activities on Koh Rok and Koh Haa. Snorkeling on Koh Rok Noi to experience the majestic Koh Rok waterfall or diving while exploring the underwater caves and caverns are pleasurable activities to be carried out. Another place to snorkel with high visibility is Koh Haa Yai, where stunning pictures and the experience of swimming with marine creatures such as manta rays and whale sharks makes for a great underwater experience.

Check out the top 5 islands HERE
Keep in contact with The Thaiger by following our
Facebook page
.
Additional thermal screening for Chinese arrivals at Thai airports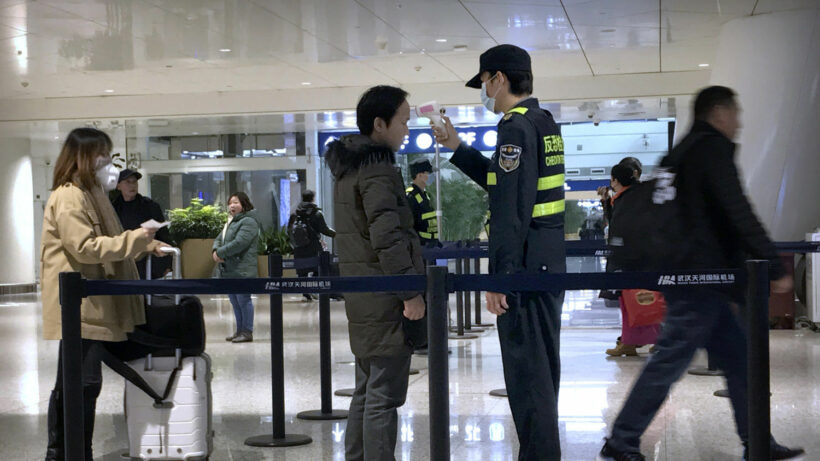 "The number of Chinese tourists is likely to drop by half this year – creating an enormous impact on Thailand's tourism industry."
Thailand's health authorities are taking more stringent precautions over Chinese arrivals in Thailand following the confirmation of coronavirus case #6 in Hua Hin, a resort town south west of Bangkok. Panlop Singhaseni, Prachuap Khiri Khan's governor, says they are currently awaiting the latest test results on a 73 year old Chinese woman who has been quarantined at a Hua Hin hospital after telling her hotel that she was suffering flu-like symptoms.
Latest global UPDATE.
The woman, a Chinese health official, landed on a plane from Wuhan on January 19 at Suvarnabhumi Airport and then hired a taxi to Hua Hin. She has been receiving treatment at a private hospital who, in turn, contacted the provincial medical office. The woman has since been quarantined.
Her travel companions and the taxi driver are also being contacted – her friends have told medical officials that they are feeling ok at the moment and have not exhibited any symptoms.
Suwanchai Watthanayingcharoenchai, director-general of the Thai Department of Disease Control says the Public Health Ministry will handle the issue if the patient is confirmed to have contracted coronavirus (although some media outlets have already described the 73 year old's case as 'confirmed').
He also reported that there are 20 cases of People Under Investigation currently in Thailand. All patients were found to have either stayed in or were travelling from Wuhan. Four of the patients are Chinese nationals. Two have already been discharged. The fifth, a Thai woman in Nakhon Pathom, has also been discharged. Passengers flying from nearby Chinese capitals, including Guangzhou in southern China, are also being routinely screened. Don Mueang Airport is now monitoring all flights from Guangzhou and directing passengers to a designated gate for screening. Some 24,000 passengers from China arrive at Don Mueang Airport every day.
"We've been doing beyond what is recommended and we started early."
Passengers out of Wuhan, specifically, have been screened since January 3. As of last Friday, 53 people had been detected in as "suspected cases" and temporarily quarantined. 33 have already been quickly discharged.
"Checking the temperature of passengers travelling from high-risk areas remains the most effective detection tool."
Meanwhile, Chiang Mai Airport reports that some 200-300 tourists are currently stranded and flights are being arranged to get them to their intended destinations within three days. The Secretary-general of the Association of Thai Travel Agents, Sumalee Wongcharoenkul, admits the current coronavirus situation is likely to evolved over the next two months and is likely to cause the number of Chinese tourists to drop by half this year – creating an enormous impact on Thailand's tourism industry.
To put the issue into perspective, the US Centre for Disease Control estimates that influenza results in 9 – 45 million cases, that ends up in 140,000 – 810,000 hospitalisations and 12,000 – 61,000 deaths annually, over the past decade.
The novel coronavirus is another flu-like virus that is related to the SARS and MERS viruses that emerged and faded over the past two decades. Chinese health officials have already noted that the majority of recent deaths related to the novel coronavirus were in people with underlying health conditions, or the elderly.
Here's the latest global update on the Coronavirus situation.
SOURCE: Bangkok Post
Keep in contact with The Thaiger by following our
Facebook page
.