Phuket's tourist evolution – Diversity is the best option Part 2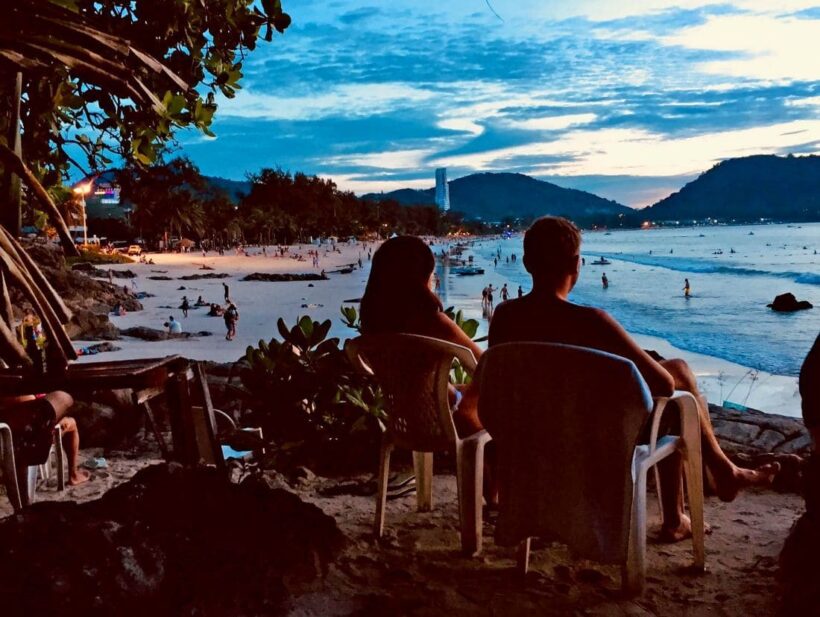 by Guest Writer
Our guest writer has been managing resorts around Phuket for two decades and has represented his brand at international expos along with promotions for Phuket over the years. His knowledge is first-hand and steeped in local experience. He has asked to remain anonymous.
Read Part 1 of the report HERE.
In Part 1 of the article we looked at the changes and evolution of Phuket's tourist mix, the rise of the Russian market, then the Chinese and now the drop of both. So what can we do to continue to lure the Chinese travellers?
We need to learn about the Chinese market and guest's expectations in order to be able to develop products, services and welcome them. You will see many hotels sending their sales teams regularly to China to the main line cities plus secondary cities to entice new business and to regain the confidence in our Phuket hotel products.In our case, when sales teams come back, they are expected to debrief the operation teams on Chinese guest expectations and the feedback from partners on how we can improve the service and products in place for our Chinese visitors. How many business do any research about their customers and what they actually want?
Here are some figures covering January to May in 2018 vs 2019 for the same period, about visitors to our resorts:
• Chinese guests, dropped 26.17%, year on year to date
• Russian guests, increased 22.99% year on year to date (this was a case of several tour operators consolidating their hotels to reduce inventory)
• South African guests, up 4.48% year on year to date.
• Australia and New Zealand combined, down 33.14% year on year to date (Phuket competes head to head with Bali and South American islands.Price is the key to any packaging as guests tend to look at great value packages, and the money saved is then on hand to use once they arrive at the destination!).
The Thai Baht has had an effect on the 'value for money' traditionally associated with traveling to Thailand too. The Chinese Yuan end of June 2018 was holding at around 5.06 Baht per 1 Yuan, but today it is 4.46 Baht per 1 Yuan.
The Australian Dollar was nearing 24.75 Baht per 1 Dollar a year ago, but today is hovering at 21.30 Baht per 1 Dollar which has had a dramatic affect on the famous 'deals' which Australian travellers are so accustomed to and hotels rely on during the green season.
As the Indian market is now seen as a possible 'mainstream' market heading towards Thailand, hoteliers are being approached more and more to see if we are ready to welcome Indian guests. Traditionally heading to the more lively resorts, families are going to play an important part in future arrivals from the sub-continent too.
Once again, expect to see a change in beach choice for families as the market opens up and recent improved air links with several major cities in India and Phuket shows that the future is promising for this market. Once again, a market we need to learn about and do our homework on guest expectations whilst holidaying here.
We have seen much 'price dumping' recently in the market place. By doing this, if a 5* property starts doing this, the situation 'dominoes down' the line to 4*, 3* and so on.According to several partners both in China and Bangkok, this year has seen aggressive price dumping but as the overall demand is not there this is going to have a severe affect on future negotiations as it will be difficult to get prices up again in the future.
One way which many of us are coping with this is 'value adding' – by maintaining room rates but offering some inclusions or 'give aways' within the rate instead makes a product more attractive to customers. Rate averages after these inclusions (depending on how a hotel calculates them and allocates the charges) will reduce and this year we have already seen 2.67% lower average room rate 'year to date' compared to last year.
Packaging is also becoming a bigger norm with hotels offering set packages for several nights stay with some inclusions.This we have tried in several markets and the response has been good. 7 night stays with a few additional meals, cocktails, prepacked laundry before going home, for example. Hoteliers' costing teams are working harder than ever before to make sure that such packages produce returns whilst offering guests excellent value for money!
As one of the most established Vice Presidents of Sales and Marketing mentioned a few months ago, traditional 2 year ahead contracts with tour operators is becoming less and less important as the market changes so rapidly these days. We need to work day by day or month by month to react to market demands more than ever before to ensure that we remain competitive, nimble and flexible.
As we enter the second half of 2019, sales team meetings are looking more and more at new emerging markets; at balancing the books by nationality with new channels of distribution both online and traditional holiday companies in more countries to ensure that resorts don't rely on just a handful of nationalities as, after all, we really never know when some of our largest tourist-feeding nations decide to change their travelling habits.
As it becomes easier and cheaper to travel by air, and the number of countries, who are welcoming visitors and becoming openly competitive with Thailand, increases never forget that every visitor has a great choice of countries to visit.
We need to continually review our products and services to ensure that we are aimed at the correct markets, guest mix (families, couples, younger, older, etc) and today's trends in travel.
Therefore we ALL need to ensure that we are top of our game and welcome guests with true Thai smiles and make sure that we provide a safe environment with excellent service plus offering superb value for money.
Finally we should never forget to show the true traditions of Thailand that have attracted visitors to the Land of Smiles for centuries.

Keep in contact with The Thaiger by following our
Facebook page
.
Never miss out on future posts by
following The Thaiger
.
4 billion baht medical hub planned for Phuket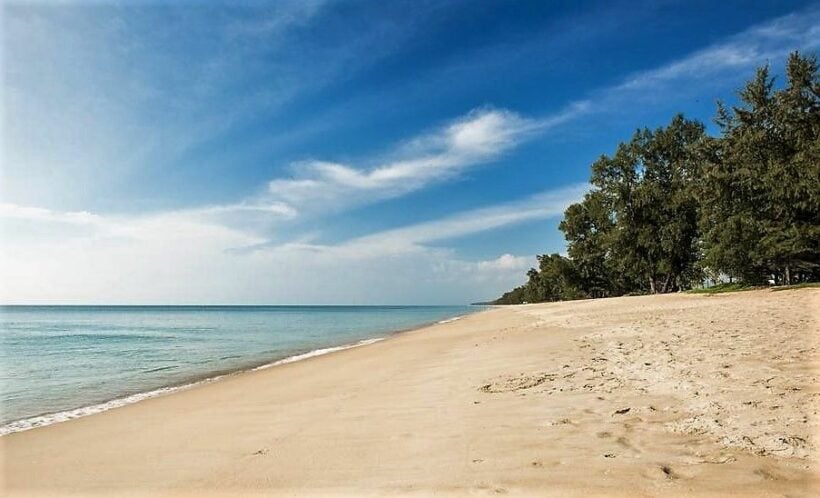 Phuket officials are setting aside around 4 billion baht to transform medical tourism in the southern province of Phuket, by developing a state-of-the-art treatment hub in the north of the island. The Bangkok Post reports that the Treasury department is planning to give the Public Health Ministry permission to use 141 rai of government land in the sub-district of Mai Khao, close to Phuket International Airport. It's not the first time the proposal has come to light.
The concept is gathering support as Phuket battles to diversify its attraction beyond a tropical holiday island.
The aim is to develop Phuket as a world-class health and wellness destination, with facilities that will attract medical tourists from all over the world, as well as providing a high standard of treatment to the local population. It's understood the facility will provide a full range of health services, including long-term care, and hospice and rehabilitation services.
The island already has a well-developed medical tourism market, but has been based around local hospitals and clinics linking up with foreign marketing companies in the past. "The International Medical and Public Health Service" has been conceived to create more long term financial security and diversification, and value-added tourism in Phuket, as the island has taken a heavy financial hit over the past 7 months.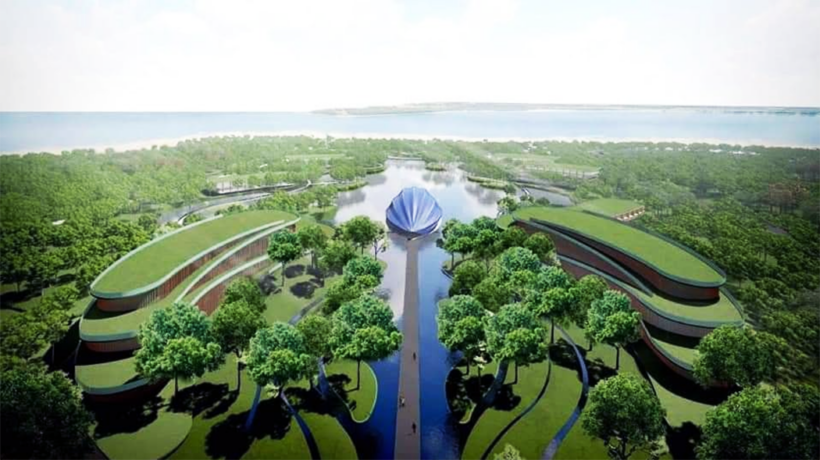 PHOTO: Phuket Andaman News
The plan was first suggested in 2017, by then governor, Noraphat Plodthong and confirmed by the director of Phuket's Vachira Hospital, Dr. Chalermpong Sukontapol, in July. At that stage, the estimated budget was 3-4 billion baht. The director-general of the Treasury department, Yuthana Yimkarun, says the plot is being offered to the Health Ministry for free. The land is thought be worth around 1 billion baht.
Yuthana says the ministry will manage investment, with approximately 2 billion baht required for the first stage of the project. Construction of the facility is expected to be completed over 2 years.
Meanwhile, it's understood that unused government land that is currently managed by various government agencies may be moved under the remit of central government, with a view to increasing its worth. According to the Bangkok Post report, just 4% of government land is directly managed by the Treasury. The other 96% is controlled by various government agencies. Yuthana says the plan is to increase the percentage of state-owned land under the Treasury's management to 10% within 2 years.
SOURCE: Bangkok Post
Keep in contact with The Thaiger by following our
Facebook page
.
Never miss out on future posts by
following The Thaiger
.
"Open the borders, safely", Bill Heinecke, Minor International interview – VIDEO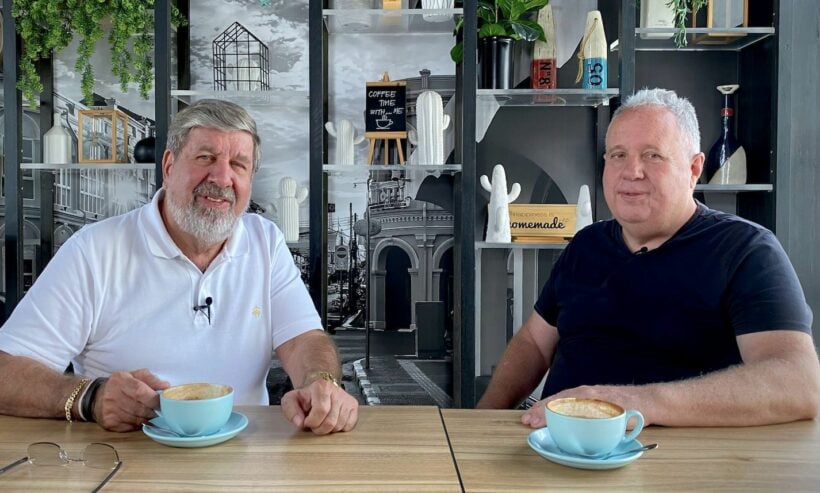 Bill Heinecke speaks to Bill Barnett. The two heavy-hitters of Thailand's hotel and hospitality sector, mull over the current Covid situation and the reopening of Thailand's borders to some form of tourism. Bill Heinecke is the Chairman and Founder of Minor International.
Bill Barnett is the Managing Director of c9hotelworks.com
Now the Thai government has approved the special long-term tourist visa scheme (STV), hoteliers are remaining skeptical about reopening due to the lack of clarity in the recent announcement, which will reportedly take effect next month. The president of the Thai Hotels Association's southern chapter says more hoteliers will consider reopening if the government gives further information about the plan in terms of prospective markets, arrival dates, origin countries, and flights.
Such details would allow hotels to prepare themselves ahead of time to offer services as alternative state quarantine premises as at least 60 hotels in Phuket are awaiting approval to operate such facilities.
Keep in contact with The Thaiger by following our
Facebook page
.
Never miss out on future posts by
following The Thaiger
.
Now they're coming… Special Tourist Visa flight set for Tuesday – Tourism and Sports Minister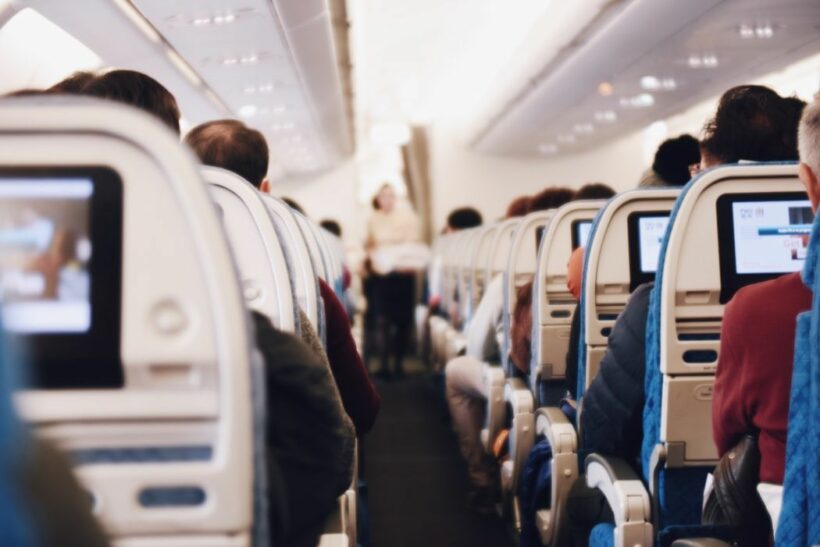 After much confusion and a few apparent 'misunderstandings', Chinese tourists on the Special Tourist Visa will actually arrive on October 20 and 26. At least that's what Tourism and Sports Minister Phiphat Ratchakitprakarn says, according to the Bangkok Post. The first group is said to arrive 4 days from now in Bangkok (if they actually applied for the visa this time).
Reports circulated for weeks about a flight of 120 to 150 tourists set to arrive in Phuket on October 8 from Guangzhou, China. An announcement was made shortly after the flight was due to arrive with Tourism Authority Governor Yuthasak Supasorn saying "administrative issues" had caused the delay.
It was later reported that no one from Guangzhou had actually applied for the visa and it was all just a misunderstanding after the Tourism Authority of Thailand reportedly passed off a list of those "interested" in the visa as actual applications.
This time, the Post is reporting the first group of 120 tourists from Guangzhou will arrive at Bangkok's Suvarnabhumi Airport on Tuesday. Another group of 120 tourists, also from Guangzhou, will arrive on October 26, but the Post didn't say where that flight will land.
It's apparently the same group that was planned to arrive in Phuket on October 8, but the minister claims the trip was postponed due to the Vegetarian Festival which is planned to run until October 25. Both the Phuket governor and National Security Council secretary general had claimed the festival was the reason for the delayed flight and was intended to ease fears of Covid-19 for the festival-goers coming in from the rest of Thailand.
Even though the new long stay tourist visa is good for 90 days, and can be renewed twice, the tourists will only stay in the country for 30 days, with 14 of those days in quarantine. Phiphat says the Tourism Authority of Thailand will find activities to keep the tourists occupied while in quarantine.
The visitors will be the first international tourists after a 6 month ban to prevent the spread of Covid-19. Thai officials have been discussing plans for months about how to safely reopen borders to revive the country's economy which is heavily driven by the tourism industry. Officals are now talking about cutting down the mandatory time for quarantine from 14 days to 7 days to help entice people to visit.
SOURCE: Bangkok Post
Catch up with the latest daily "Thailand News Today" here on The Thaiger.
Keep in contact with The Thaiger by following our
Facebook page
.
Never miss out on future posts by
following The Thaiger
.