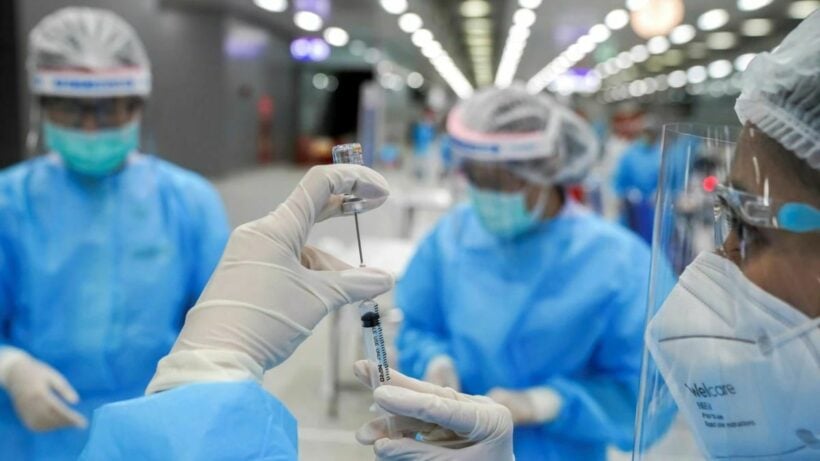 The Department of Disease Control (DDC) met on Saturday to assess the Covid-19 situation in China and the border reopening on January 8. Covid-19 screening tests for arrivals from China might not be necessary for the time being although vaccination documents will be checked
Tares Krassanairawiwong, DDC director-general, said nearly five million visitors from China are expected this year while travel to China from Thailand will also increase. Measures will be considered in proportion to the virus' prevalence in China.
MPs warned that Thailand should tread lightly and impose restrictions on potential Covid-carrying Chinese tourists otherwise the kingdom could face another epidemic.
Committee chairman Somwang Danchaivijitr said measures must inspire confidence among travellers and tourism businesses and remain consistent with similar practices adopted by other countries.
On-site screening at airports for arrivals from China might not be necessary just yet, as the risk is still manageable. However, the committee prepared guidelines for handling travellers from China from January 8 and foreign travellers in general.
Random tests will also be performed on travellers entering or leaving the kingdom to assess response measures.
Operators and workers who may come into close contact with visitors should be fully vaccinated with at least two booster jabs. Public health authorities will provide the booster shots. Medical facilities will prepare to treat foreign travellers who fall sick, especially in tourist provinces.
Tourism businesses have also been told to adhere to public health safety standards when preparing accommodations and shops for foreign customers.
The latest Covid outbreak in China saw more than 20% of its almost 1.5 billion population infected with the virus. The World Health Organization warned that such an outbreak could lead to new strains.
Thailand's weekly Covid hospitalisation was less than 3,000 between December 18 and 24.