Back to business – time for Thailand's tourist industry to get ready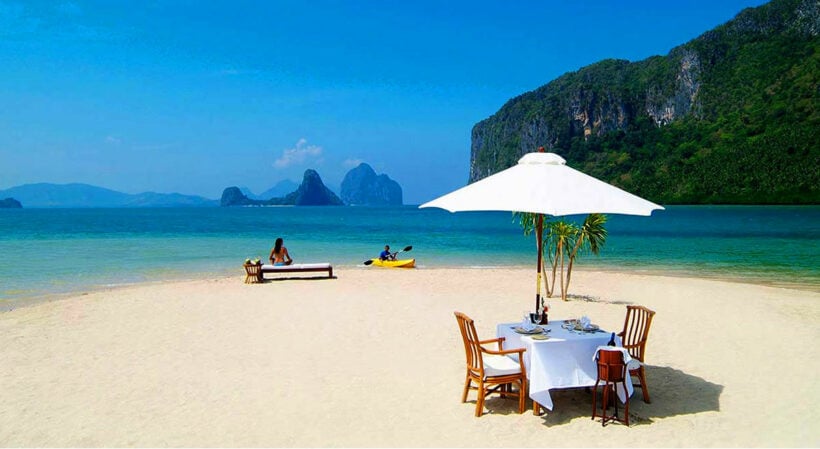 OPINION by Bill Barnett from c9hotelworks.com
Tourism is a vital part of Thailand's economy. And as the country emerges into the post-Covid world, getting tourists back to the country will be an essential springboard to the rest of the Thai economy. None of that will be automatic or easy as international travel has been severely disrupted and will take months, probably years, to recover. But once they arrive here, either as domestic, regional or international travellers, the decisions about where they stay will now shaped by new criteria.
As part of our series looking at "Thailand's Countdown to Re-opening", Bill Barnett looks at Thailand's hotel industry as it prepares for the new 'normal'.
The single most critical issue facing Thailand's hotel operators and owners is the restarting of the country's economic engine, which includes tourism. From the ground today, the stark truth is it is high time hoteliers shift their current doomsday mindset. They must stop falling into the bottomless trap of desperation and emotional despair that create the aura of an industry as a helpless victim. Exit Sandman enter Marvel.
First off, hotels need to change the narrative. The pathway to reopening Thailand's Covid-19 stunted economic model is becoming clear, as the national curve of virus cases is statistically moving towards flatter terrain. Science matters. But the clear and present danger is that the government must take control of the levers of the economic recovery or else the damage to the country's tourism workforce will be even harsher and create tragic consequences.
Thailand's travel and tourism industry directly contributes an estimated 12-14% of GDP, while the expanded and informal contribution is likely at 20% or slightly above. More important to the percentage is that tourism is the face of the country that is now the second largest economy in Southeast Asia. The Thai smile is a global icon and symbol of the national character.
But as we move into unknown post-virus mode, the hotel industry has forgotten how to smile and lost its true essence, self-esteem and it it's vital importance as a gateway to Brand Thailand.
In the coming days and weeks, hotels focus must be taking a look forward and not caught up in the past. The pathway of tourism recovery will no doubt start at the domestic level and next radiate into intra-regional travel. Hotels and operators have to learn and adjust to a new regime of health and safety concerns at all levels of the experience – guests, staff, premises and supplies. There are no short-cuts here and the preparation of these processes has to be done today, as it's an arduous task.
But equally important to the planning is the reality that travel preferences in the near future will be based on a new criteria. It's conceivable that potential guests who used to be influenced by TripAdvisor, will now make a travel decision based on perceptions and concerns over personal safety, standards and hygiene.
Currently the Tourism Authority of Thailand is reportedly working on a set of new standards with the Ministry of Public Health, under the Safety and Health Administration. Regionally the Singapore Tourism Board has undertaken a health audit program for hotels and tourism establishment. The program will audit 570 hotels and venues in the next sixty days.
For Thailand's tourism economy to restart it has to understand it must win visitors back. They won't just magically return. There are no lack of choices in Asia and reality is a price driven recovery trajectory is likely given the intrinsic damage to businesses across all markets.
For those who say 'we are headed into unknown territory', a new villain named 'fear factor' has emerged. We have in reality entered a new business cycle and can learn a bit from history. Take 9/11 and the emergence of a fear of flying afterwards. Security, safety and standards were implemented to both avoid repeat incidents, and to instil traveller confidence. Yes, lines formed and travel took longer but what we have learned is the importance of travel as a part of our business and leisure lifestyle. It helps define who we are. In a nutshell, be it 9/11 or Covid-19, this too will pass.
For the hotel and travel sector the immediate task is to start planning for re-opening and rigorously addressing the new market challenges. Stop dwelling on what's happened and move on. Tourism and hotels are a field of dreams and the reality is we did build it and they will come back.
The most important mantra today has to be that hotels and travel must return as superheroes. They must understand the importance of this face and smile to their country, the jobs and livelihoods the industry provides, and makes steps toward getting back to work as soon as it's safe. Look to the remainder of 2020 and beyond not with fear but with fight and determination. Thailand, it's time we get back on the road and back to business.
Keep in contact with The Thaiger by following our
Facebook page
.
Will Pattaya bar customers want ID tracing and bar girls with masks and gloves?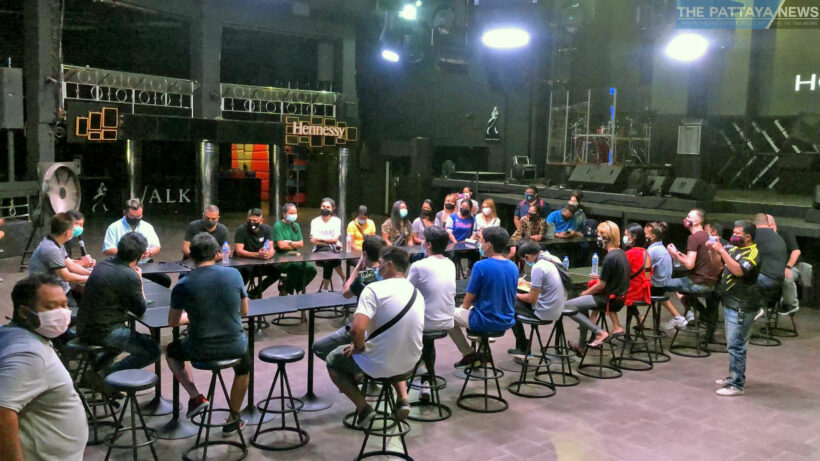 OPINION
Why do people travel to Pattaya? If it's for the legendary bar scene, they're going to be in for a surprise if proposed Covid-era measures are adopted. Likely it's not going to be the 'Pattaya' they were expecting, or had been accustomed to in the past.
Social distancing (surely a phrase to be added to dictionaries from this year), limiting customers inside a bar, and bar workers with face masks and gloves, are just some of the proposed ideas for bars and nightclubs in the party town when they are finally allowed to re-open.
Understandably owners of the popular bars are desperate to lift up the shutters and entice the customers back into their familiar domain of expensive drinks, loud music and attractive hostesses. The large band of young female employees are also eager to welcome back the tourists. But the 'new look' bar and club scene may not be a turn on for the city's expat crowd or future tourists.
In the suggested proposals, customers could also be asked to submit ID prior to entering a venue in case the information is needed for contact tracing in future. Screening checkpoints could also be set up at the entrances to popular haunts like Walking Street and Soi 6.
A meeting to discuss possible transition guidelines was held last Sunday at the Hollywood Club attended by representatives of Pattaya's bar and nightclub scene, and officials from City Hall and the local police.
The meeting also discussed the possibilities of waiving various taxes and licensee fees. The issue of intransigent landlords who are still demanding full rent payments, was also discussed.
The seaside resort is facing a wipe-out scenario until some safe means of opening bars and clubs can be found. But that's only the start of the recovery. At this stage there are no tourists and any early opening would only serve the city's expat community or a trickle of domestic visitors.
The Thai government have closed all international airports for incoming passengers until at least the end of May and, beyond that, have not disclosed the conditions whereby they'd be willing to allow foreigners to return. Many of the Pattaya's feeder markets for tourists are still in the midst of their own pandemic responses and are banning citizens from travel. Australians, for example, are being told it is unlikely to the government will allow international travel for the rest of this year. Airlines, meanwhile, remain largely grounded with their business models in tatters and many of the smaller, low-cost airlines facing closure.
Keep in contact with The Thaiger by following our
Facebook page
.
54 Covid-19 deaths compared to 26,000 road deaths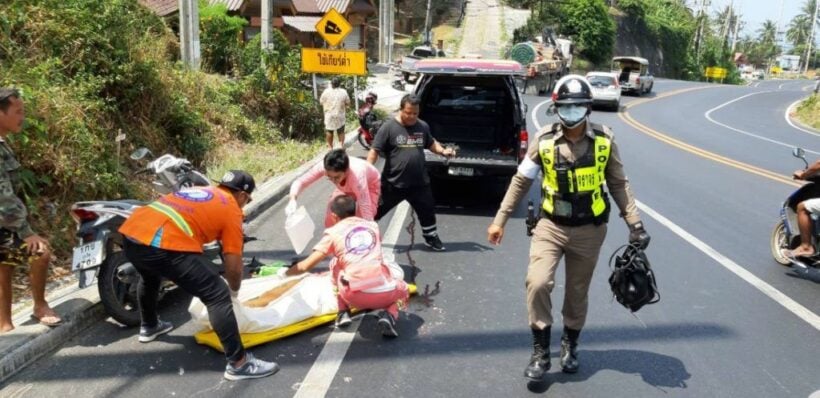 OPINION
by Brian Hull, long-term expat
From time-to-time The Thaiger adds some different perspectives from guest posts. Expat Brian Hull gave us permission to repost his social media rant about the road deaths in Thailand, comparing them with the death toll from the Covid-19 outbreak.
Thailand, with a population of 67 million, has done a good job to date in keeping Covid-19 deaths to just 54. This begs the question of why nothing serious is ever done to tackle the annual road carnage of 26,000 deaths, which gives Thailand the distinction of being in the top six of the worst countries in the world.
Every accident is a tragedy but the biggest tragedy of all is that most of these could be prevented with proper police control.
I don't know where the buck stops in the Thai bureaucratic blame game but it should be obvious to even a blind man where it starts – with the traffic police who are noted by their absence from the roads.
During six years of living in Thailand, not once have I seen a motor bike cop or police car stop anybody for anything. Their activities are confined to roadside checks for motorbike helmets and drivers' licenses. While it is laudable, it does not require trained policemen to perform this function, it could be done by retired school teachers or librarians, and does nothing whatsoever to reduce road accidents.
For years, I have expressed my frustration, and fumed about Thailand not having proper road rules but to my surprise, when I did a test for a Thai Driver's License, I discovered that sensible traffic regulations, similar to those in the West, are in place. The problem is that they are not enforced.
I think a basic road rule that applies in nearly all developed countries, including Thailand, is that a vehicle (whether car or motorbike) cannot pass another vehicle that is travelling in the same lane. So, all those motorbikes and scooters that are passing cars on either side of them, and snaking in and out of traffic, are breaking the law and creating mayhem.
This, and drink driving or speeding, are the major causes of accidents. If the police were to crack down on just this one rule there is no doubt in my mind that traffic accidents would be reduced by well over 50%.
At 10pm one night last year, with nothing better to do, I counted 250 traffic transgressions in the space of 15 minutes that were worthy of a fine. Any country in the world would have a traffic accident rate as dismal as Thailand's if they did not have active police control, from the top down.
If senior Government officials are not capable of effectively managing their police force, or are just too lethargic and unmotivated, then they should be replaced, and if appropriate, face charges of Criminal Negligence.
What do you think of Brian's thoughts? Comment on our Facebook page.
Keep in contact with The Thaiger by following our
Facebook page
.
Thailand's wildlife is thriving in shutdown, but maybe not for long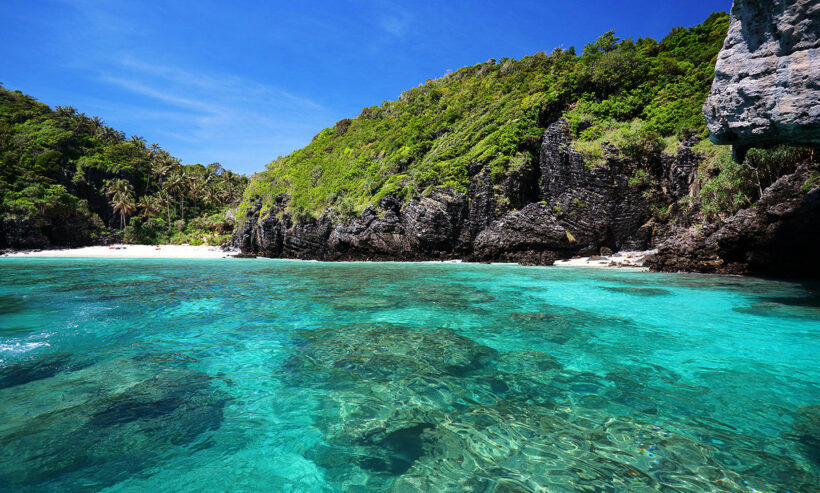 by Ben Schaye
There have been a lot of viral news stories going around Thailand the last few weeks about the way wildlife is rebounding while humans are all hunkered down at home under Covid-19 lockdown. Dugongs (sea cows) have been seen frolicking off the coast of Trang, a pod of false killer whales appeared near Koh Lanta, and endangered leatherback sea turtles have been laying eggs on beaches in numbers not seen in years.
There is a serious threat toward wildlife looming though, and this drop in tourism can create its own problems for animals. While it's great that the pressures of mass tourism have eased up on these creatures, if people don't have work and income, that pressure will be replaced by poaching and unsustainable hunting.
Thailand is a solidly middle-income, developing country. Extreme poverty is low, and hunger is close to non-existent, or at least they were when times were good. Now with much of the economy shut down to slow the spread of the coronavirus, millions of people are out of work and facing difficult times. If this goes on much longer, it's not a question of if, but when some of those people will turn toward poaching, illegal hunting, and fishing with cyanide or even dynamite.
While high profile stories of poachers and land encroachers are often in the news in Thailand, the country actually does a lot to protect its marine and land-based ecosystems. In the last few years, popular islands and beaches such as Maya Bay have been closed indefinitely, while areas like the Similan and Surin Islands are closed for half the year to allow ecosystems to recover from humans.
Thailand's national parks also offer habitat protection to thousands of species including thousands of wild elephants whose populations have finally stabilized after decades of decline.
All of this may be under threat from the effects of the economic shutdown. While marine and national parks have yet to see layoffs or budget cuts, that could change as budgets are strained across all government sectors. These parks and reserves typically have money flowing in each day from admission fees but have been closed now for around a month and counting. Any staff cuts would make it easier for poachers to sneak in and out of these areas, while pay cuts could tempt rangers to accept bribes, or become poachers themselves.
Unlike many other countries in Southeast Asia, Thailand has mostly done away with unsustainable fishing practices such as dynamite fishing or using cyanide to poison waters and kill fish. These practices that were once widespread have become quite rare due to a combination of strong enforcement and better education, but a cratering economy might threaten these gains. Desperation may lead people back into such unsustainable methods, and few things cause as much desperation as not having enough food to feed your family.
The solution to this problem needs to address the short and the long term. For now, Thailand needs to provide a way for its citizens to meet their basic needs. They also need to ensure that wildlife protection officials are still on the job and still being paid to patrol and keep poachers out.
In the longer term, there are lessons to be learned from the way wildlife is thriving right now while tourism is practically non-existent. More beaches and islands may need to be closed off, at least for temporary periods of time. There may also be value in closing off open areas of the ocean to boat traffic so that wildlife can gather there undisturbed.
There is a constant give and take between sustainability and economic development. Tourism is a crucial part of the Thai economy, and closing off too many areas will inevitably hurt locals and the broader industry. However, not doing enough will mortgage the future and ultimately be even more painful. Let's hope the government can get this right. For now, we all need to come together to help out our neighbors and our communities. Meanwhile, let's hope the animals enjoy their own little holiday in Thailand away from the stresses of ordinary life.
Ben has a blog at It's Better In Thailand
Find unexplored destinations, amazing beaches, delicious food & exciting things to do.
Keep in contact with The Thaiger by following our
Facebook page
.