Thailand enters space race, air force satellite launched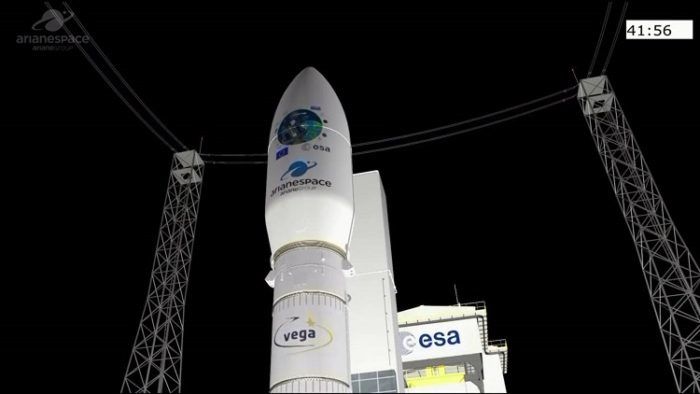 Thailand has entered the space race. The Royal Thai Air Force launched its first satellite into space yesterday morning. The satellite will be used for general data collecting as well as for security purposes in efforts to prevent foreign countries from spying on Thailand.
The nanosatellite, Napa-1, was launched at the Guiana Space Centre in French Guiana. It was one of 53 satellites carried in the Arianespace Vega rocket, Flight VV16. 7 of those satellites were about 15 kilogram microsatellites while the others were smaller nanosatellites.
The satellite will be at a low Earth orbit 500 kilometres above the Earth's surface. It will be used by the military to survey Thailand. It will collect data that would help with natural disaster relief efforts like monitoring water to provide data for flooding and drought management. It can also detect hotspots to prevent forest fires.
A core mission of the security satellite is to prevent foreign countries from spying on Thailand, according the head of Space Operation Centre Supijjarn Thamwatharsaree. In a June report from the Bangkok Post, he said the satellite will improve Thailand's "space security."
"The air force doesn't intend to use this satellite for warfare or track specific individuals; it is to upgrade general security systems."
SOURCES: Thai PBS | Bangkok Post
📱 Download our app on Android or iOS for instant updates on your mobile
📧 Subscribe to our daily email newsletter
👍 Like/Follow us on Facebook
🔔 Subscribe to or Join our YouTube channel for daily video updates
First Thai-made satellite to launch in 2023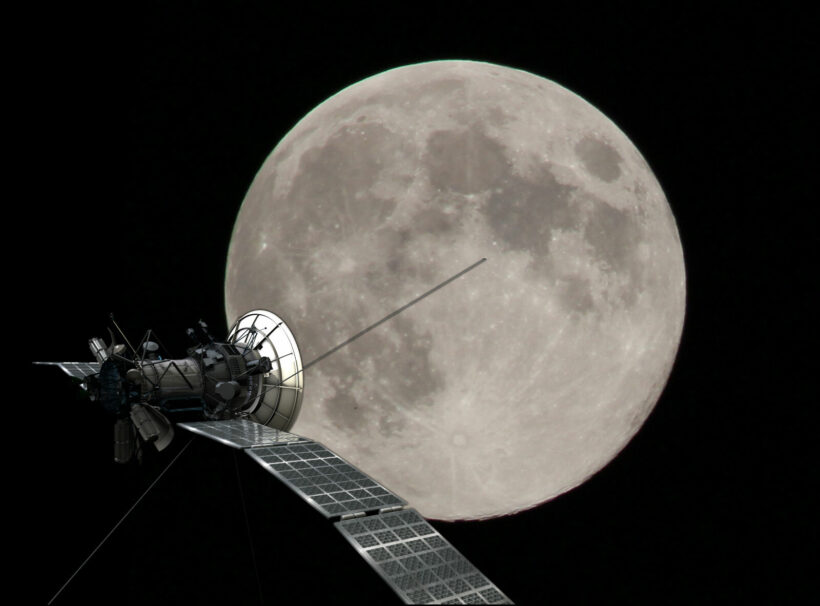 The first Thai-manufactured satellite, named the TSC-Pathfinder and designed to survey Earth's natural resources, is planned to be launched in 2023. The launch is part of a schedule by the Ministry of Higher Education Science Research and Innovation's developing space technology programme to launch 5 small satellites between 2021 and 2027. Space engineering development and application, research and development, and educational and industrial support will be the focus of their new programme. The TSC Pathfinder's project manager reported that a minimum of 15 staff members on the project would be trained in China within the next year about the construction and engineering of satellites.
While Thailand did officially launch a satellite last year, it was manufactured in the Netherlands and launched in French Guiana. The Thai-made satellite is the first thing in space made in Thailand, aside from some trees on the International Space Station.
It's exciting to see Thailand enter the space race, although some people are critical, asking if the big price tag on a project like this will actually benefit Thailand and its citizens. Many people have posted publicly on social media pointing out that, while the government spends heavily on advanced space technology, many Thai people are struggling with poverty.
MHESI Minister Anek Laothamatas believes that developing space technology would definitely be beneficial for future investors because of the expansion of advanced technology into everyday life for so many people. He believes that while the launch of these satellites is just establishing of the basic infrastructure needed to develop the technology further, the field will actually create a lot of jobs and stimulate the economy in the long run.
"The space technology business will be able to create start-up businesses related to space technology and in doing so elevate the country's economy."
The MHESI have planned five satellite launches between now and 2027:
The TSC-Pathfinder, launching in 2023 to survey natural resources
The TSC-1, launching in 2025 to survey the Earth
The TSC-PFT1, launch date TBD to probe dual-system technology
The TSC-PFT2, launch date TBD to analyze a system of sending and receiving signals in a low-frequency-X band
The TSC-2, launching by 2027, to use the developments of the third and fourth satellites in order to reach the Moon's orbit
SOURCE: Bangkok Post
📱 Download our app on Android or iOS for instant updates on your mobile
📧 Subscribe to our daily email newsletter
👍 Like/Follow us on Facebook
🔔 Subscribe to or Join our YouTube channel for daily video updates
The challenges for the digital nomad in Thailand | VIDEO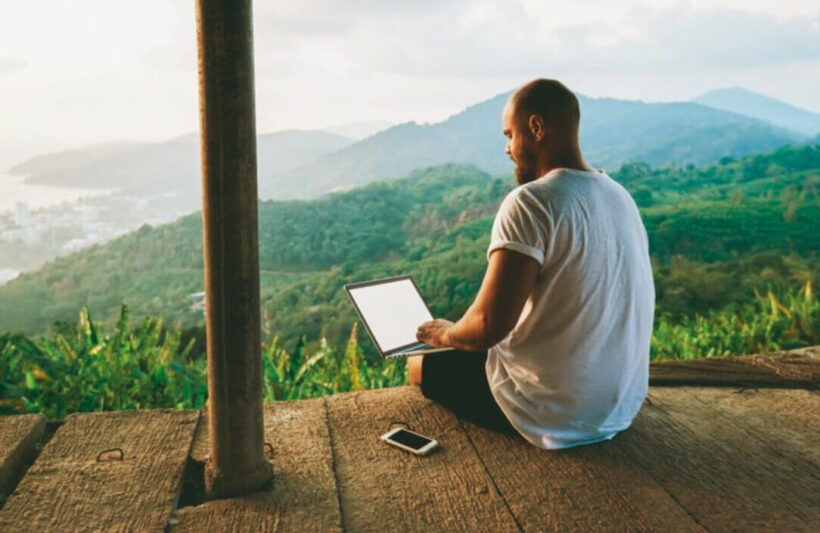 Ah yes, the challenges of being a digital nomad in Thailand. What is a digital nomad? People who can do their job anywhere in the world with just a laptop, tablet and wi fi (preferably free wi fi). Thailand has the scenery, wi fi access, speed and lots and lots of coffee shops (with excellent coffee these days).
But there are also lots of challenges that make Thailand not quite the perfect haven for the digital nomad. Kay from Hey Big Mango checks out the challenges faced by digital nomads in today's program.
Some more information about the Smart Visa and digital nomads HERE.
Here's a link to more of Kay's content.
📱 Download our app on Android or iOS for instant updates on your mobile
📧 Subscribe to our daily email newsletter
👍 Like/Follow us on Facebook
🔔 Subscribe to or Join our YouTube channel for daily video updates
Personal Data Protection Act might be delayed to give businesses more time to prepare
The launch of Thailand's Personal Data Protection Act, set to go into effect in June, might be delayed to allow small and medium-sized more time to prepare for the new regulations.
The new Digital Economy and Society Minister Chaiwut Thanakhamanusorn says that if the public has negative views about the new legislation, then the ministry might discuss whether to defer or amend the act.
Rumours that the PDPA will be postponed until the end of this year seen more likely as members of the Personal Data Protection Committee have yet to be appointed. This committee is necessary to approve any follow-up legislation.
Several associations are requesting the deferral and enforcement, saying that they lack the readiness to comply with the new regulations, in particular associations in the travel and automotive fields. They fear that nefarious people may exploit loopholes in the law to abuse businesses to benefit themselves personally. The legitimate fear of abuse have led to the drafting of supplemental legislation addressing complaints, consent procedures, and expert panels, but will require approval by the short-staffed committee.
The Personal Data Protection Act was originally published in May of 2019 but immediately deferred for one year allowing a grace period for members to comply. In May 2020 the cabinet agreed to another postponement in enforcing most of the sections of the PDPA to give the public and private enterprises affected time to comply and rework internally, and also to reduce costs during the Covid-19 pandemic.
Meanwhile, the Digital Economy and Society Minister has pledged to assign priority to 5G, a national digital ID, fake news suppression, and a government cloud. They have set goals to address a 5-point plan that they will focus on:
First, the ministry will concentrate on helping people gain access to innovation and technology.

Second, they will strive to manifest an ecosystem that will be more amiable to a digital economy in the future.

Third, the ministry will pursue digital infrastructure development including the 5G rollout and "smart cities". 500 million baht has already been earmarked by the government for 5G projects in various fields including education, farming, and manufacturing.

Fourth, the ministry plans to build people's trust in the digital ecosystem especially for cybersecurity and electronic transactions. They aim to develop a legal framework and how to enforce it.

Finally, plans are underway to protect people from abuse on the internet especially on social media.
SOURCE: Bangkok Post
📱 Download our app on Android or iOS for instant updates on your mobile
📧 Subscribe to our daily email newsletter
👍 Like/Follow us on Facebook
🔔 Subscribe to or Join our YouTube channel for daily video updates