Motorcyclist, gazing at phone, plummets from Bangkok bridge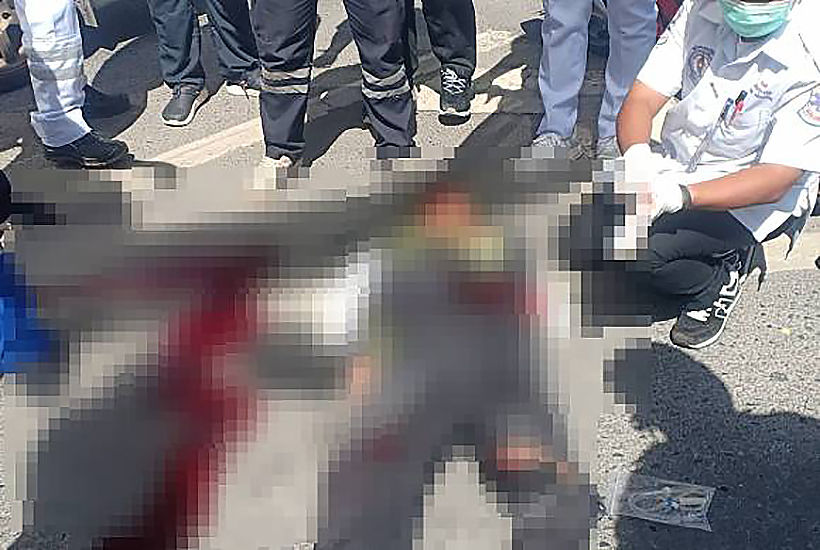 A man is dead after plummeting 10 metres from Bangkok's Rama 3 bridge yesterday. Police and rescue workers were called to an area below the bridge and found the body of a 43 year old motorcyclist, identified only as "Kiatpong." Still on the bridge was his Honda Zoomer-X scooter, and there was evidence of scratches along the bridge wall. He appeared to have been a deliveryman as there was a large delivery box on the back of the motorbike.
Witnesses who saw him fall say he was killed instantly. Motorcycles are not allowed on the Rama 3 bridge.
Police looked at security footage and saw the rider driving with one hand and the other holding his phone. INN reports that he was "gazing at his phone" just before the incident occurred.
Police are gathering evidence and questioning witnesses to determine whether anyone else was involved in the incident. An autopsy is underway at Chulalonkorn Hospital.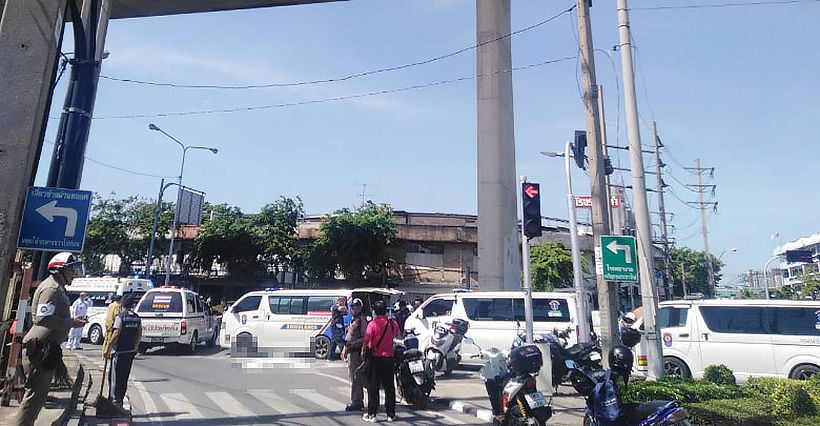 Facebook page
.
Never miss out on future posts by
following The Thaiger
.
Uni students defy rain to hold pro-democracy rally; more planned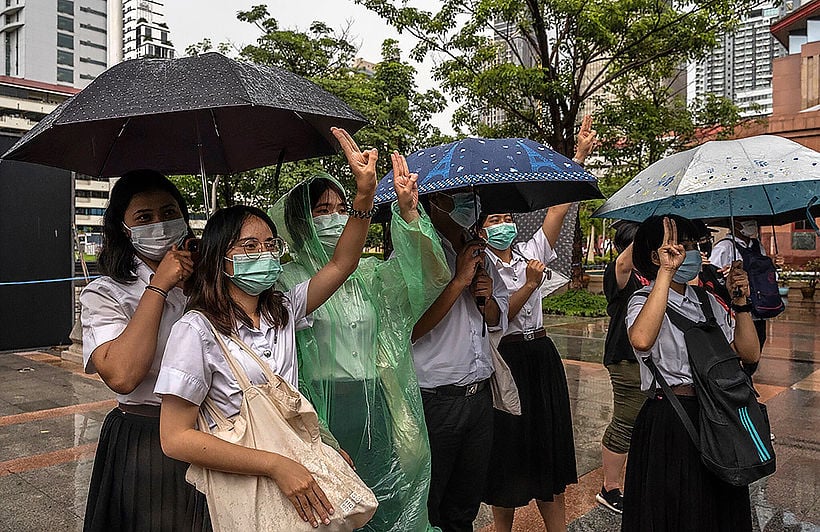 In the latest of what have become near daily protests calling for change, some 100 students protesters defied the rain early yesterday evening at Bangkok's Srinakharinwirot University to voice anger at the government and demand a return to democracy. Speakers took turns addressing their peers huddled under an awning at about 5pm. A a fourth-year International Relations student told reporters: "Protesting to repel the dictators is necessary, of course, but it will mean nothing without changing the law." He was one of a series of speakers calling for the Constitution to be rewritten to shift the balance of power back […]
Doctor urges investigation into widespread healthcare fraud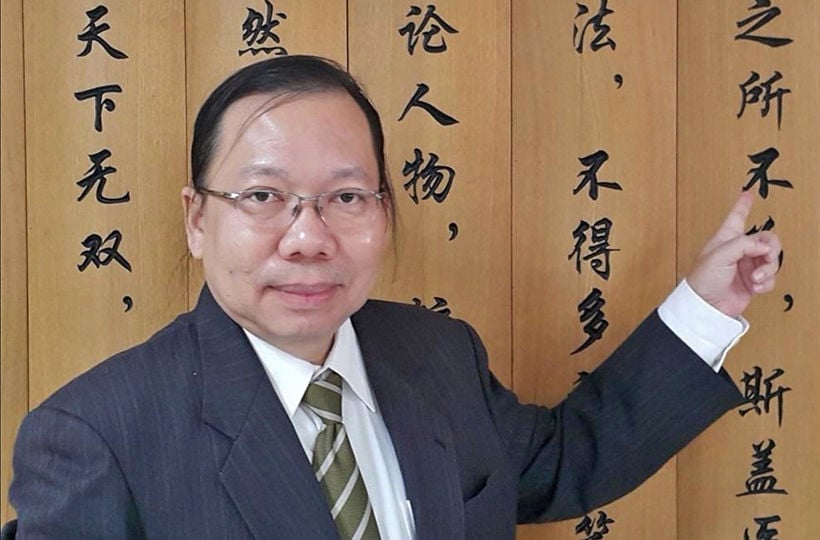 A doctor representing 74 medical clinics yesterday petitioned the House of Representatives to investigate fraud allegations in patient access to Thailand's universal health coverage scheme and ensure transparency in its implementation. The move follows an order by the Department of Health Service Support last week to temporarily close 2 Bangkok clinics for allegedly defrauding the scheme. That order came after 18 such facilities were accused of swindling 72 million baht from the scheme in patient claims. Dr Pongsak Srimusikapo met opposition parties, members of the House's committee on corruption and misconduct suppression and other officials, and submitted a 6 point […]
Hit-and-run Bangkok woman confesses, apologises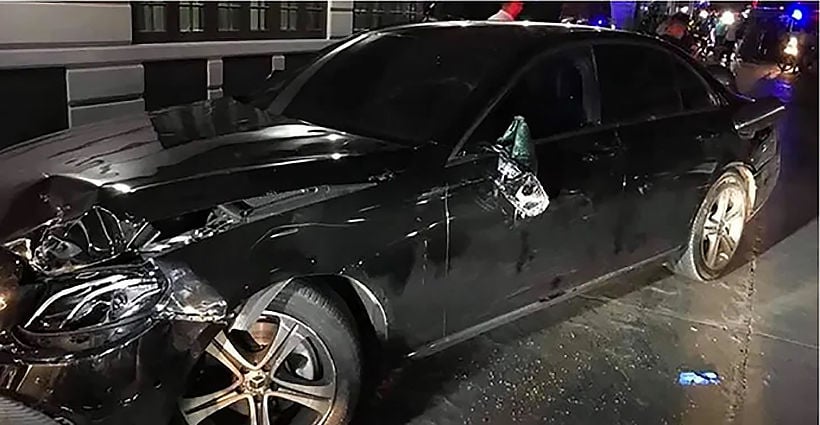 Wishuda Vittayasinthana, a 37 year old businesswoman, was interrogated at Bangkok's Bang Sue Police Station yesterday following a major traffic incident on Tuesday night. She told police she went out drinking due to business stress before crashing her Mercedes into a motorcycle at Khae Rai Intersection around 10pm. In a panic, she lost control of the car and rammed into more vehicles and passersby as she was being chased by the original motorcycle owner and police. She said was afraid of being attacked by the people whose vehicles she hit, so she didn't stop. She told the officers that she […]