Thai PM receives royal endorsement. Negotiations on hold for today's ceremonies.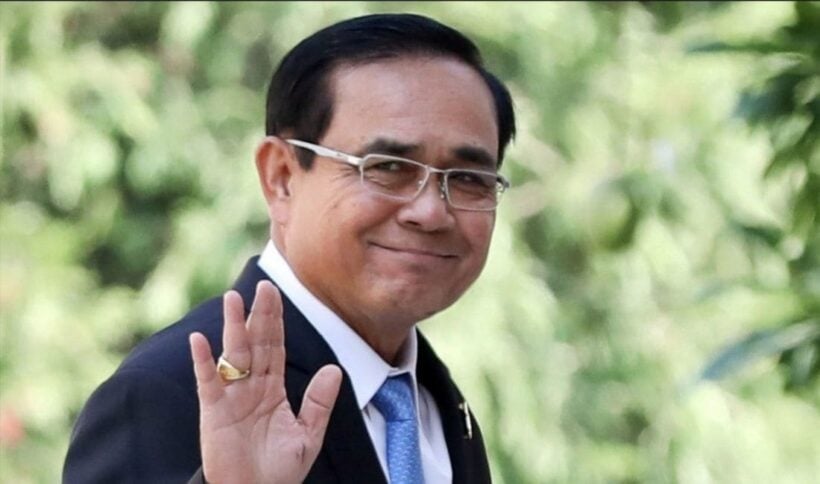 Thailand's new Prime Minister, the old one but now elected by the new parliament last Wednesday, is reported to have agreed to the ministerial post quotas Palang Pracharath promised to the Democrat and Bhumjaithai parties.
Prayut Chan-o-cha has reportedly invited all coalition partners to stop squabbling and attend the swearing-in ceremony for him to formerly take the post of PM in the new government. The event is taking place today at Government House.
The Deputy PM Somkid Jatusripitak, and economic 'tsar' leading the Commerce ministry during the past government, says the appointment of government ministries is the prime minister's prerogative. Alluding to the weekend's social media wars about Cabinet appointments, Somkid asked all coalition parties to put forward their best candidates for consideration.
A source, speaking to Bangkok Post, claims the horse-trading for cabinet portfolios (which opened up again over the weekend following the vote for PM last Wednesday), is over and that Bhumjaithai will take control of the Transport Ministry.
A faction within Palang Pracharat has been unhappy with the promises of cabinet portfolios made to Democrats and Bhumjaithai MPs. They have said all along they wanted the agriculture and transportation ministries in the new government. Prayut will need to keep them happy whilst finding a way to honour the promises made to coalition partners to secure his nomination as PM.
Meanwhile the Palang Pracharat secretary-general, Sontirat Sontijirawong, says members remain fully committed to putting their key economic policies into practice and that the Palang Pracharat party needs control over key economic ministries. His strongman stance seems contrary to the PMs recent conciliatory comments.
"We have to persuade our partners to work together in these key economic ministries, which will strengthen the coalition government," he was quoted as saying in the Bangkok Post.
With today's official swearing of the new PM in at Government House it is likely the back-room spats will remain toned down until the ceremonial dust settles and the negotiations kick off again.


Read more headlines, reports & breaking news in Thailand. Or catch up on your Thailand news.
Malaysia's Deputy PM sympathises with Azmin's family over gay sex video scandal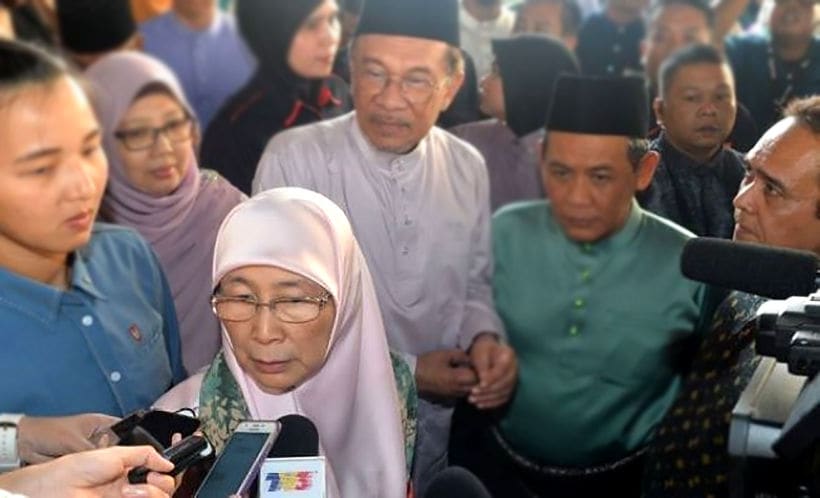 Malaysia's Deputy PM Datuk Seri Dr Wan Azizah Wan Ismail has expressed sympathy for the family of Economic Affairs Minister Datuk Seri Mohamed Azmin Ali, who has been linked to a sex video scandal.
Read The Thaiger story HERE.
She said she rejected any practice of gutter politics as she had experienced it before.
"I reject 'gutter politics' because I have been through it and I sympathise with Azmin's family," she said when commenting on the confession by Santubong PKR Youth chief Haziq Abdullah Abdul Aziz that it was him in the sex video with, as he claimed, Malaysia's Economic Affairs Minister.
In his online confession he alleged that Azmin was the other man in the video, but the minister has categorically denied the allegation. In several videos released since the first allegations, the faces of the two men are quite clearly identified.
The Malaysian deputy PM stressed that there was no place for dirty politics as all parties needed to focus on developing the country.
"We Malaysians have to think more about everything because we want to develop our country," she told reporters after the Aidilfitri open house hosted by her husband Datuk Seri Anwar Ibrahim.
Meanwhile Anwar Ibrahim quashed rumours that his faction is behind a plot to topple Datuk Seri Azmin Ali by releasing video clips allegedly showing homosexual acts between his deputy and another party man.
The Port Dickson MP said there was no reason for him or his supporters to be involved in such a despicable act.
"There is already an attempt to slander one person and the reason why that happened cannot be justified by another slander.
"What's the reason for us to do such a thing? Some say it was due to threat, what threat?" said Anwar, who is PKR president.
Anwar has been caught in several high profile allegations, court cases and imprisonment over alleged gay sex acts.
Anwar served as the Deputy PM of Malaysia from 1993 to 1998 and Finance Minister from 1991 to 1998 when he was a member of UMNO, the major party in the ruling Barisan Nasional coalition. However, he was removed from his post by then Prime Minister Mahathir Mohamad (who is currently Malaysia's PM) and jailed in April 1999.
His prosecution was criticised by human rights groups and several foreign governments, including the US, UK and Australia. Following his release in 2004, Anwar became the leading figure in the opposition and helped coalesce the opposition parties into the Pakatan Rakyat, which contested the 2008 and 2013 general elections.
Anwar began a five-year prison sentence in 2015, after a second sodomy conviction was upheld. Human rights groups again called the conviction politically motivated. However, he received a royal pardon from Sultan Muhammad V, and was released from prison on 16 May 2018.
More internal bickering for Democrats over split of cabinet seats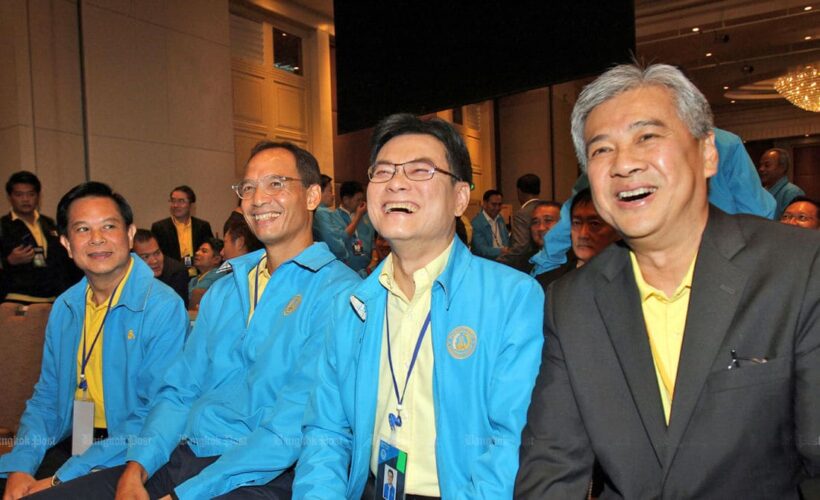 Democrat party MPs find themselves again torn over important decisions..
This time the party is split over the sharing of eight cabinet posts allocated to them by their leading coalition partner, Palang Pracharat. Last week the decided to side with the pro-Junta Palang Pracharat party to vote Prayut Chan-o-cha into the PM position. They'd campaigned on ensuring that Prayut wouldn't return as Thailand's PM. The party is currently riven with torn loyalties and differing opinions in the wake of a disastrous showing at the March 24 poll.
Democrats will meet today from 2pm to discuss who, among the party members, are qualified for the eight posts.
One deputy PM
Commerce minister
Agriculture minister
Social development and human security minister
Four deputy ministerial posts for transport, interior, public health and education
Former candidates are reported to have submitted a letter to the new party leader Jurin Laksanavisit proposing a new selection process for the would-be ministers. According to a source, part of the letter said, "…selection process must take into account the issue of seniority, fairness, priority for constituency MPs, competency and experience in the administration of the ministries concerned and gender equality."
Party secretary-general Chalermchai Sri-on, who played key role in negotiations with Palang Pracharat over cabinet seats, has been tipped to be the new agriculture minister in the Thai cabinet.
Complaints made over 41 pro-Junta coalition MPs over their alleged media shares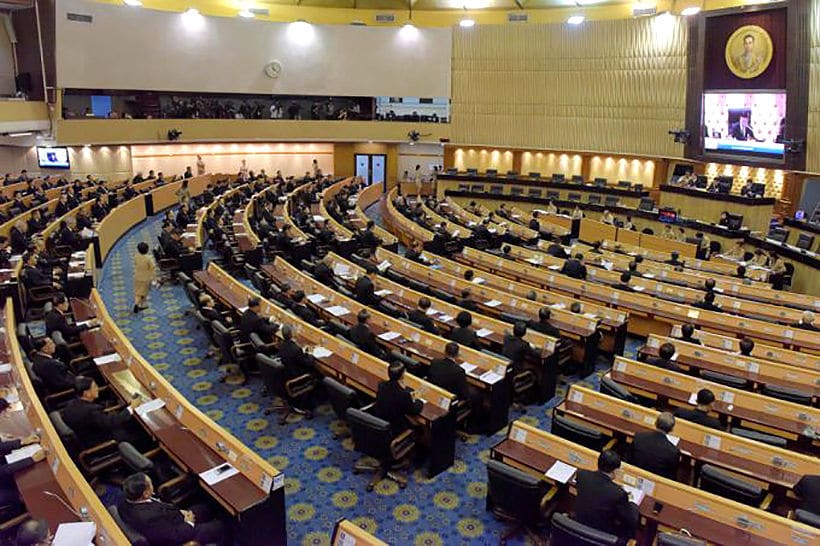 Just as it appeared the dust was settling on the fractious formation of a new parliament for Thailand, more than 40 MPs of the pro-junta bloc are now targeted in cases related to media shareholding after their names were submitted to the Constitutional Court. 
Should these MPs be suspended or disqualified, the pro-junta coalition's narrow Lower House majority could vanish and it will be unable to pass any legislation, including the national budget bill.
Newly appointed Lower House speaker Chuan Leekpai yesterday submitted a petition with the Constitutional Court asking it to investigate if 41 members of the chamber could have qualification issues over their alleged media share holdings.
Of the 41 MPs under investigation, 27 are from Phalang Pracharat, 10 from the Democrat Party and one each from Action Coalition for Thailand, Bhumjaithai, Chartpattana and Prachaphiwat, all now allied with the Palang Pracharat coalition.
The submission follows complaints lodged by Future Forward Party MPs, after their leader, Thanathorn Juangroongruangkit, was also hit by the same allegations and ordered by the Constitutional Court to take a break from his work as MP until it reaches a conclusion.
The Constitution prohibits MP candidates from holding shares in media companies, and if found guilty, they can be disqualified, face a jail term as well as a fine.
It is now up to the Constitutional Court to decide if it will take up the 41 MPs' cases, and if it does so, whether it will be consistent in suspending them from Parliament as it did with Thanathorn.
Phalang Pracharat registrar and MP Vichien Chavalit, whose 27 colleagues were among those named in the petition, told the press that the party had already prepared testimony in relation to the cases. Vichien said it was up to the court to decide if the MPs should be suspended, adding that the party had checked every candidate's qualification before the election.
SOURCE: The Nation