MP proposes legalising prostitution, sex toys to lower rape cases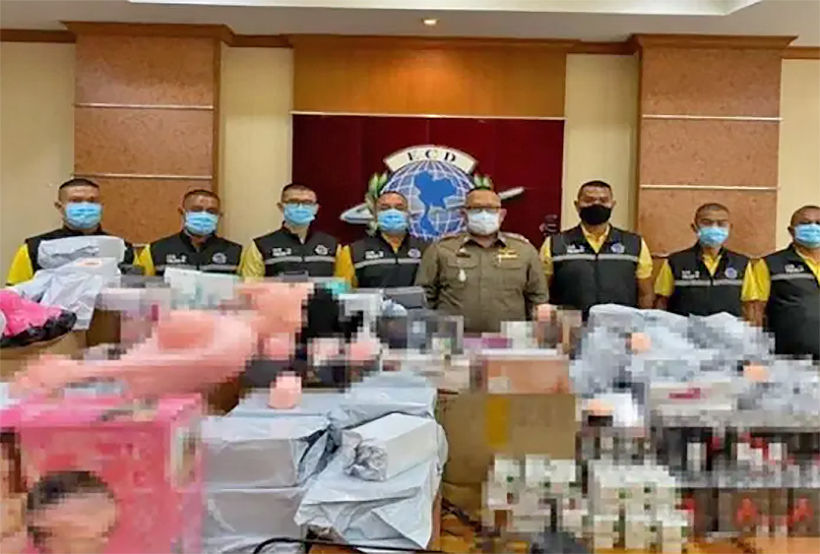 An MP of the Thai Civilised Party MP yesterday proposed make prostitution and adult toys legal in Thailand, to help stem what appears to be a rising tide of rape cases in the country. Mongkolkit Suksintharanon, one of Thailand's wealthiest politicians is an adviser and a member of a House committee assigned to to tackle the problem of rape in the country.
The idea has been floated and debated for years at the highest level of government but has always been shot down by conservative politicians. Mongkolkit says he plans on formally bringing up the idea again to the committee and the government as a whole.
Prostitution has always been a taboo subject in Thailand, with some ultraconservative Thai leaders and law enforcement brass even going as far as to claim there is no prostitution in the kingdom, which stretches credulity and liberal leaders admit is simply not true. Instead prostitution is often viewed as the "elephant in the room," with many leaders too embarrassed to discuss it or claiming they'll "wipe out prostitution entirely." Critics say this is impossible, unrealistic and ill advised.
The suggestions come just a day after the Royal Thai Police raided a warehouse in Samut Prakan and discovered illegal sex toys valued at over a million baht.
The House committee says it will consider all proposals to deal with sex crimes before submitting its own proposals for a new bill in July. Several high profile rape cases have been reported in Thai National media over the past several months.
SOURCE: The Pattaya News
Keep in contact with The Thaiger by following our
Facebook page
.
Never miss out on future posts by
following The Thaiger
.
Deputy PM says "Big Joke" transfer not necessarily unlawful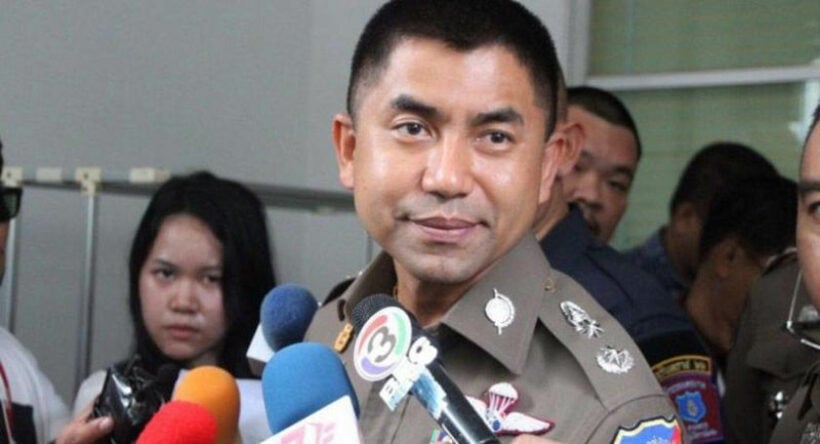 Deputy PM Wissanu Krea-ngam says former immigration chief, Surachate Hakparn, shouldn't assume his transfer to an inactive post in the PM's Office was unlawful. Surachate, known by the nickname "Big Joke" (given to him by Thai media) headed up Thailand's Immigration Bureau until he was unceremoniously side-lined by the PM, Prayut Chan-o-cha last year.
It's understood he is now planning to sue the PM, claiming that the lack of any investigation against him shows there were no grounds for the transfer. His lawyer, Sitthi Ngarmlamyuang, says other officers transferred to the PM's Office have since been re-instated, after being cleared of any wrongdoing. He insists his client deserves the same, pointing out that in the 1 year and 5 months since his transfer, there has been no investigation against him.
For his part, Deputy PM Wissanu says Surachate has the right to sue the PM if he so wishes but shouldn't assume his transfer is similar to that of former National Security Council chief, Thawil Pliensri, who was transferred under former PM Ying­luck Shinawatra in 2011. The transfer was subsequently deemed unlawful by the Supreme Administrative Court.
The Bangkok Post reports that Wissanu doesn't rule out the possibility of Surachate being re-instated, saying the PM's Office should submit the issue for the PM's consideration. For his part, Surachate claims his petitions to the PM have fallen on deaf ears.
SOURCE: Bangkok Post
Catch up with the latest daily "Thailand News Today" here on The Thaiger.
Keep in contact with The Thaiger by following our
Facebook page
.
Never miss out on future posts by
following The Thaiger
.
Empire strikes back: Thai royalists oppose constitution changes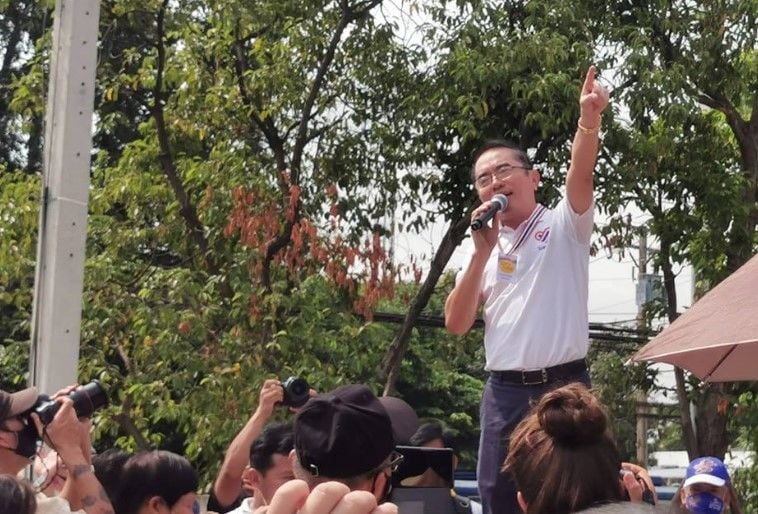 Just after proposed constitutional amendments, backed by pro-democracy supporters, were submitted to the Thai parliament, the Thai Pakdee royalist group filed a petition with 130,000 signatures saying they are against making changes to the constitution.
Pro-democracy activists have been demanding a rewrite of the Thai constitution at protests over the past few months. The nonprofit organisation Internet Law Reform Dialogue, known as iLaw, drafted amendments including one that would require all senators and local administrators to be elected. Currently Thailand's entire Senate is hand-picked by the ruling party. More than 100,000 people back the proposed changes.
"There's no need to make changes", according to Former Democrat MP and leader of Thai Pakdee Warong Dechgitvigrom. He says the 2017 Constitution was approved by 16.8 million people (Thailand's population is 69.4 million).
"Redoing the process would cost 15 billion baht in taxpayer money. On top of that, it would require 2 referenda and a general election."
According to Thai PBS, 84 of the 250 senators need to be on board to move forward with revisions to the constitution. At the moment, around 60 of them are in favour of constitutional amendments while 100 oppose any changes and the rest are undecided. But Senators against the amendments might change their minds, according to Senate whip Sangsit Phiriyarangsan. He says he believes more senators will be in favour of making some amendments after hearing debates in parliament.
SOURCES: Thai PBS
Keep in contact with The Thaiger by following our
Facebook page
.
Never miss out on future posts by
following The Thaiger
.
Former immigration chief, "Big Joke" suing Thai PM over transfer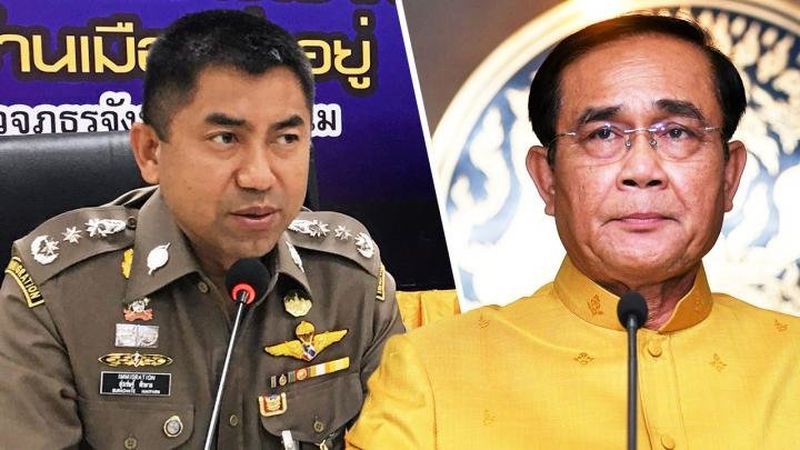 The former head of Thai Immigration, Surachet Hakparn, is taking legal action against Thai PM Prayut Chan-o-cha, after the PM had him unceremoniously transferred to an inactive post last year. Surachet, commonly known by the nickname "Big Joke", (a nickname given to him by Thai media) accuses the PM of transferring him without just cause and has been petitioning for a review of the decision, to no avail.
At the time there was no reason given for the high-profile head of Thailand's Immigration to be 'side-lined' to desk duties at the PM's office.
Following a complaint lodged with the Central Administrative Court, Surachet's lawyer, Sitthi Ngarmlamyuang, says that in the 1 year and 5 months since his client's transfer, there has been "no investigation launched against him". Surachet accuses the PM of an abuse of power in ordering the transfer, pointing to a lack of investigations from either the National Anti-Corruption Commission, the Public Sector Anti-Corruption Commission, or the Office of the Auditor-General.
Since his fall from official grace Surachet has largely remained silent over the matter.
At the height of his fame, in 2017 and 2018, Surachet's face was everywhere in daily media reports, often seen with hordes of foreigners his team had 'rounded up' in immigration crackdowns around the country. If you'd overstayed your visa, or were an international criminal running dodgy dating services, gambling sites or drugs, you knew about Surachet Hakparn and knew it would be no "joke" if he arrived at your door.
But at some point, he appears to have stepped on the wrong toes, calling into question procurement practices at the Immigration Bureau, amid plans to spend billions on smart cars and the much-lauded airports biometrics system (which was since installed at the country's airports). The upshot was his removal from office, while the purchases went ahead.
Since then, little was heard from the former immigration chief, until his parked car was shot at in January of this year. Although caught on CCTV, the 2 perpetrators, who were riding a motorbike and wearing full-face helmets, could not be identified. In July, Surachet was seen making merit at a temple, where he said he was praying to be allowed return to his former duties. He also took an extended overseas holiday.
At the height of his fame, in 2017 and 2019, he was widely tipped to take up a prominent position at the top of the country's Royal Thai Police force.
Sitthi points out that most officials who were previously transferred to the PM's Office have now been re-instated, after investigations cleared them of any offences. He insists that with no grounds to justify his transfer, Surachet must also be re-instated, adding that with the PM unwilling to act, his client will seek justice in the courts.
SOURCE: Thai PBS World
Catch up with the latest daily "Thailand News Today" here on The Thaiger.
Keep in contact with The Thaiger by following our
Facebook page
.
Never miss out on future posts by
following The Thaiger
.