Malaysian gay sex video scandal – Cabinet Minister named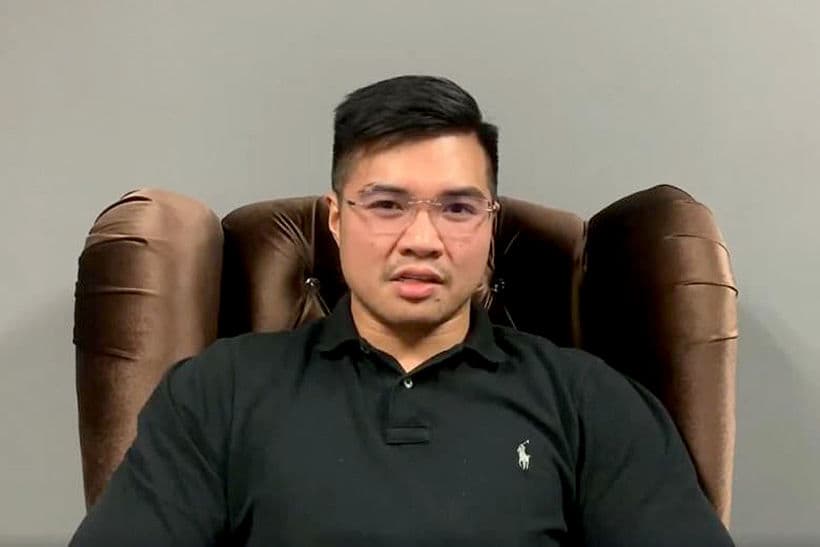 Malaysian politics has been thrown into a tizz today as a gay sex video scandal has become the talk of the country.
Muhammad Haziq Abdul Aziz, the senior private secretary to Deputy Primary Industries and Commodities Minister Datuk Seri Shamsul Iskandar Mohd Akin, also named the Malaysian cabinet minister with him in the video and said he was "not fit to be a leader".
He said in a statement published in The Star…
"I, Haziq Aziz, am making a sworn confession that I am the individual with (the minister) in the video which went viral yesterday. The video was taken without my permission on May 11 during the Sandakan by-election in (his) room at Hotel Four Points."
"I urge the Malaysian Anti-Corruption Commission to investigate him for corruption. He is not an individual who is qualified to be a leader."
He published the statement on his Facebook page today.
Video clips and several 'intimate' photos of two men, including one that resembles the minister named, appeared to be engaging in sexual acts, have been spread via WhatsApp.
A government council member Datuk Lokman Noor Adam has lodged a police report over the matter.
"I want the police to investigate the authenticity of the videos, who has been spreading the videos, and also the 'actors' involved", adding that their "acting was not very good".
While not naming names, he told the media that it was clear which politician one of the men in the video resembled.
Meanwhile the Malaysian PM, Dr Mahathir, feined innocence about the entire affair despite the story being front page news and saturating Malaysian social media. Speaking at a media conference this morning…
"I do not know anything. I have just heard, I would have to read up on it."
Want more from the Thaiger family?
📱 Download our app on Android or iOS for instant updates on your mobile
📧 Subscribe to our daily email newsletter
👍 Like/Follow us on Facebook
🔔 Subscribe to or Join our YouTube channel for daily video updates
First case of Indian Covid-19 variant found in Malaysia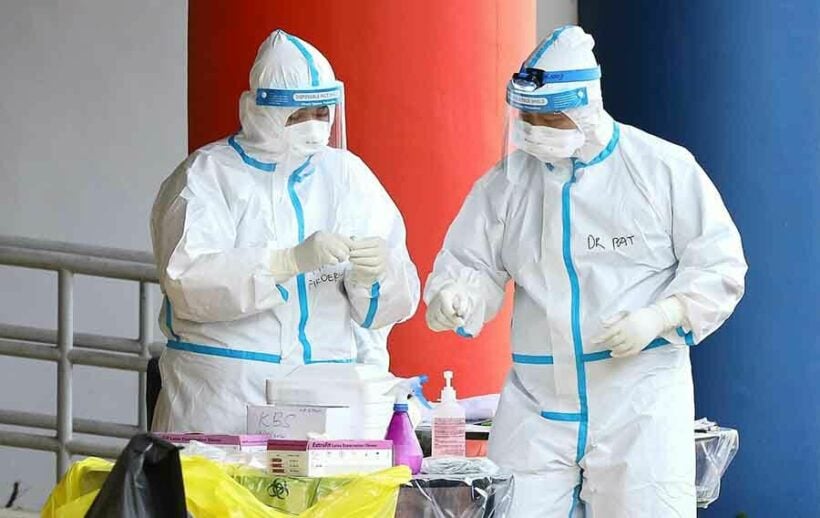 Malaysia's Health Minister has confirmed that a case of the Indian variant of Covid-19 has been reported in the country. Adham Baba says the highly contagious B.1.617 variant was detected in an Indian national at Kuala Lumpur International Airport. The news comes just days after Malaysia banned flights from India.
According to a Bangkok Post report, the World Health Organisation has classified the Indian strain as a, "variant of concern", indicating that it could have mutations that make it more contagious, that lead to more serious illness, or even prove resistant to vaccines. Adham has not confirmed when the variant was discovered, but is calling on people not to panic.
"We advise the public to remain calm. All public health efforts will continue in order to break the chain of infection and ensure public safety."
Covid-19 is once again on the rise in Malaysia, with flights to and from India now banned and travellers from any part of India prohibited from entering. An unprecedented second wave of Covid-19 in India has sparked alarm in countries around the world, as hospitals, morgues, and crematoriums are overwhelmed with the sick and the dead.
Meanwhile, a national vaccine rollout is underway in Malaysia, with the country aiming to vaccinate 80% of its population of 32 million within a year. The Bangkok Post reports that yesterday, the country reported 3,418 new infections. Malaysia has now had a total of 415,012 cases to date, with 1,533 deaths.
Tests are also being carried out in Bangkok after a group of Thai nationals who returned from India tested positive for the virus. Samples are undergoing laboratory analysis to confirm if they are infected with the Indian variant.
SOURCE: Bangkok Post
Want more from the Thaiger family?
📱 Download our app on Android or iOS for instant updates on your mobile
📧 Subscribe to our daily email newsletter
👍 Like/Follow us on Facebook
🔔 Subscribe to or Join our YouTube channel for daily video updates
Thailand, Cambodia and Malaysia – surprise spikes in Covid infections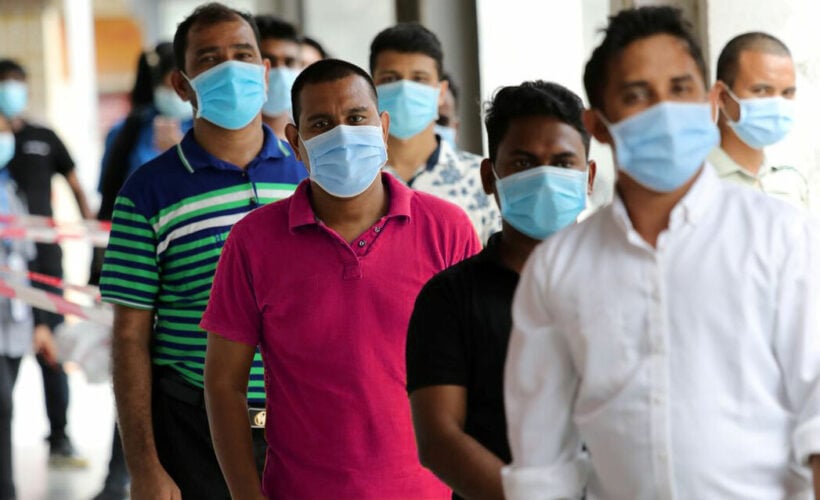 For Cambodia, Malaysia and Thailand, the Covid situation was 'under control'. Everything was going fine and the countries were mulling re-opening borders to general travel. Well everything was going fine, until it wasn't.
In just 3 bewildering weeks, Thailand has gone from 'let's re-open Phuket' to setting up thousands of field hospital beds. The daily infection totals over the past week have surpassed anything Thailand has had to face over the past year. A cluster of cases from Bangkok's hi-so nightclubs was followed by Bangkokians heading out of town for Songkran, mixing about with their families and friends, and then returning, a massive movement of people around the country.
The Thai government couldn't have come up with a more effective plan to spread Covid-19 if it had tried.
Restrictions have been now announced nationally, with some tighter measures being announced in red zone provinces. Bars and clubs have been shut, restaurants banned from serving alcohol and the opening hours of shopping centres have been cut. Some provinces are doing one thing whilst the province next door is doing another. Provincial police are not exactly sure what they're meant to enforce because it changes almost daily.
Some red zone provinces now have entry restrictions, including Covid paperwork, proof of vaccination or insistence to do a test upon arrival. More will follow.
Doctors, too, are reporting that patients in this current wave, which involves the more transmissible strain called B117, or the UK variant, are presenting with a different cocktail of symptoms. Thai doctors are reporting that about 40% of patients with symptoms developed pneumonia while in hospital – a higher proportion than in Thailand's previous waves.
A survey conducted by the UK Office for National Statistics in England found that people testing positive for the new variant were more likely to report persistent coughing, rashes, red eyes, tiredness, muscle aches, sore throat and fever compared to those who have the original strain.
Want more from the Thaiger family?
📱 Download our app on Android or iOS for instant updates on your mobile
📧 Subscribe to our daily email newsletter
👍 Like/Follow us on Facebook
🔔 Subscribe to or Join our YouTube channel for daily video updates
North Korea severs ties with Malaysia over "unpardonable" US extradition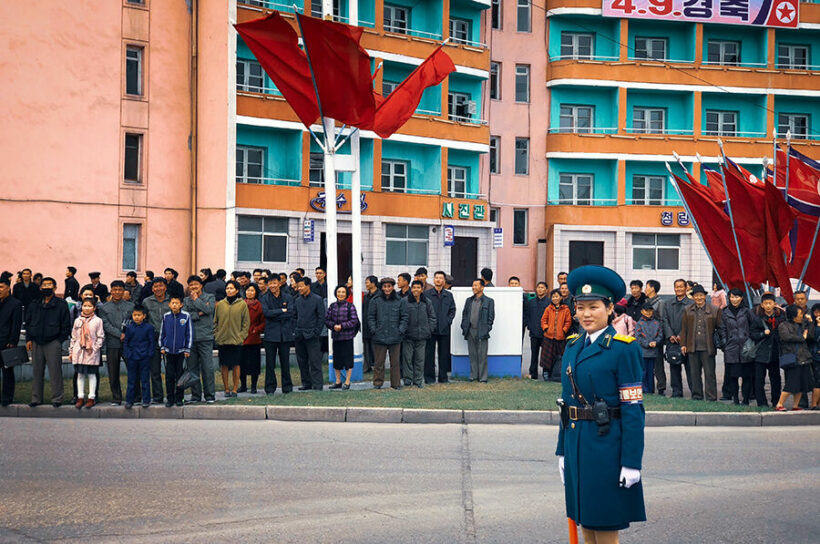 The reclusive country of North Korea has confirmed a severing of diplomatic ties with Malaysia after its one-time ally agreed to extradite a North Korean citizen to the US. According to the Bangkok Post, Pyongyang has described the extradition as an "unpardonable crime", accusing Malaysia of responding to US pressure with blind obedience.
The country's foreign ministry has announced that all ties with Malaysia have been cut, insisting the North Korean citizen facing extradition was carrying out legal trading activities in Singapore. Following a hearing at Malaysia's top court on March 9, Mun Chol Myong lost his final appeal against extradition to the US. He denies charges of money laundering, conspiring to launder money, and supplying prohibited items to North Korea.
In the past, a number of businesses in Singapore have been accused of sending items such as expensive liquor and watches to the country, thereby violating sanctions imposed on Pyongyang as a result of its nuclear weapons programmes.
North Korea and Malaysia enjoyed a close relationship until the assassination of the North Korean leader's half-brother at Kuala Lumpur airport in 2017. Kim Jong Un's estranged relative, Kim Jong Nam, was killed as he waited to board a flight. An Indonesian woman and a Vietnamese woman were arrested after rubbing a banned nerve agent in Kim's face. However, murder charges against them were dropped in 2019, with their lawyers arguing that they were merely pawns hired by a group of North Koreans. After hiring and training the women, the men fled Malaysia shortly after Kim's assassination.
The murder of Kim Jong Nam, widely thought to have been ordered by his half-brother, led to a distinct frostiness in relations between Malaysia and North Korea, with reciprocal visa-free travel pacts cancelled and North Korean coal mine workers in Borneo sent home. It looked like the situation was improving when Malaysia recently announced the re-opening of its embassy in Pyongyang, but the latest developments mean relations are on a downhill trajectory once more.
SOURCE: Bangkok Post
Want more from the Thaiger family?
📱 Download our app on Android or iOS for instant updates on your mobile
📧 Subscribe to our daily email newsletter
👍 Like/Follow us on Facebook
🔔 Subscribe to or Join our YouTube channel for daily video updates