Malaysian gay sex video scandal – Cabinet Minister named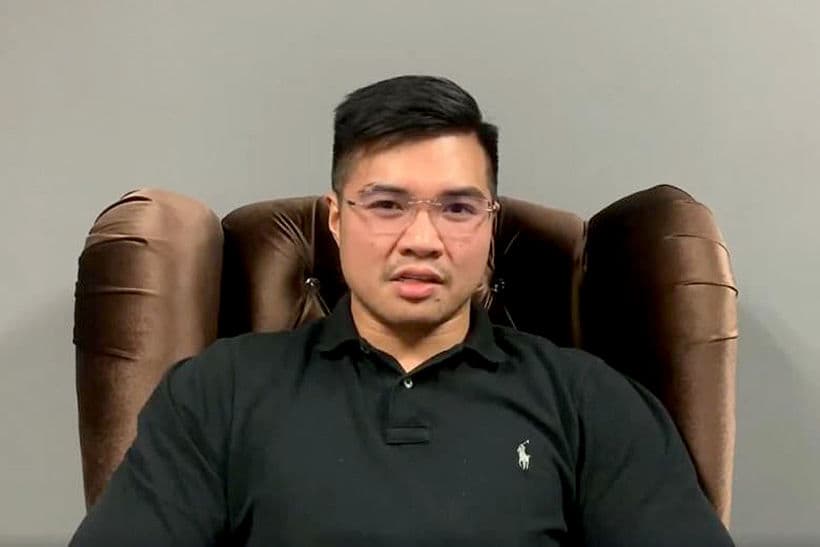 Malaysian politics has been thrown into a tizz today as a gay sex video scandal has become the talk of the country.
Muhammad Haziq Abdul Aziz, the senior private secretary to Deputy Primary Industries and Commodities Minister Datuk Seri Shamsul Iskandar Mohd Akin, also named the Malaysian cabinet minister with him in the video and said he was "not fit to be a leader".
He said in a statement published in The Star…
"I, Haziq Aziz, am making a sworn confession that I am the individual with (the minister) in the video which went viral yesterday. The video was taken without my permission on May 11 during the Sandakan by-election in (his) room at Hotel Four Points."
"I urge the Malaysian Anti-Corruption Commission to investigate him for corruption. He is not an individual who is qualified to be a leader."
He published the statement on his Facebook page today.
 Video clips and several 'intimate' photos of two men, including one that resembles the minister named, appeared to be engaging in sexual acts, have been spread via WhatsApp.
A government council member Datuk Lokman Noor Adam has lodged a police report over the matter.
"I want the police to investigate the authenticity of the videos, who has been spreading the videos, and also the 'actors' involved", adding that their "acting was not very good".
While not naming names, he told the media that it was clear which politician one of the men in the video resembled.
Meanwhile the Malaysian PM, Dr Mahathir, feined innocence about the entire affair despite the story being front page news and saturating Malaysian social media. Speaking at a media conference this morning…
"I do not know anything. I have just heard, I would have to read up on it."
Malaysia's Deputy PM sympathises with Azmin's family over gay sex video scandal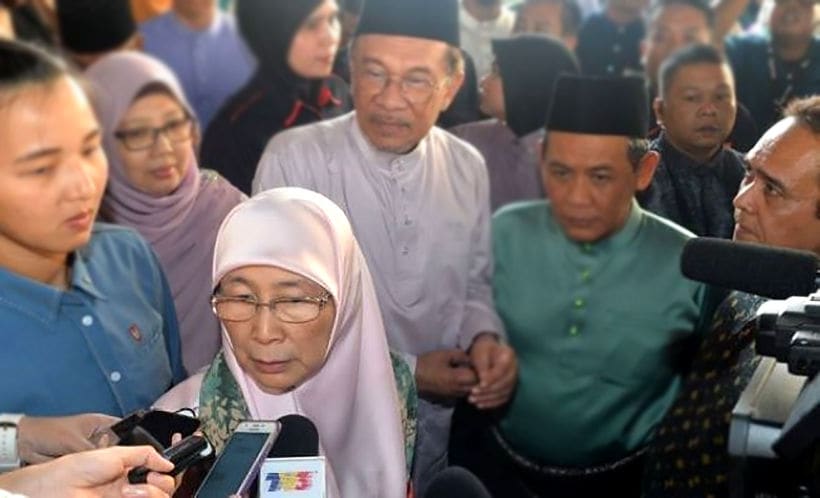 Malaysia's Deputy PM Datuk Seri Dr Wan Azizah Wan Ismail has expressed sympathy for the family of Economic Affairs Minister Datuk Seri Mohamed Azmin Ali, who has been linked to a sex video scandal.
Read The Thaiger story HERE.
She said she rejected any practice of gutter politics as she had experienced it before.
"I reject 'gutter politics' because I have been through it and I sympathise with Azmin's family," she said when commenting on the confession by Santubong PKR Youth chief Haziq Abdullah Abdul Aziz that it was him in the sex video with, as he claimed, Malaysia's Economic Affairs Minister.
In his online confession he alleged that Azmin was the other man in the video, but the minister has categorically denied the allegation. In several videos released since the first allegations, the faces of the two men are quite clearly identified.
The Malaysian deputy PM stressed that there was no place for dirty politics as all parties needed to focus on developing the country.
"We Malaysians have to think more about everything because we want to develop our country," she told reporters after the Aidilfitri open house hosted by her husband Datuk Seri Anwar Ibrahim.
Meanwhile Anwar Ibrahim quashed rumours that his faction is behind a plot to topple Datuk Seri Azmin Ali by releasing video clips allegedly showing homosexual acts between his deputy and another party man.
The Port Dickson MP said there was no reason for him or his supporters to be involved in such a despicable act.
"There is already an attempt to slander one person and the reason why that happened cannot be justified by another slander.
"What's the reason for us to do such a thing? Some say it was due to threat, what threat?" said Anwar, who is PKR president.
Anwar has been caught in several high profile allegations, court cases and imprisonment over alleged gay sex acts.
Anwar served as the Deputy PM of Malaysia from 1993 to 1998 and Finance Minister from 1991 to 1998 when he was a member of UMNO, the major party in the ruling Barisan Nasional coalition. However, he was removed from his post by then Prime Minister Mahathir Mohamad (who is currently Malaysia's PM) and jailed in April 1999.
His prosecution was criticised by human rights groups and several foreign governments, including the US, UK and Australia. Following his release in 2004, Anwar became the leading figure in the opposition and helped coalesce the opposition parties into the Pakatan Rakyat, which contested the 2008 and 2013 general elections.
Anwar began a five-year prison sentence in 2015, after a second sodomy conviction was upheld. Human rights groups again called the conviction politically motivated. However, he received a royal pardon from Sultan Muhammad V, and was released from prison on 16 May 2018.
Eighteen Burmese illegal migrants found in a Songkhla camp, Thailand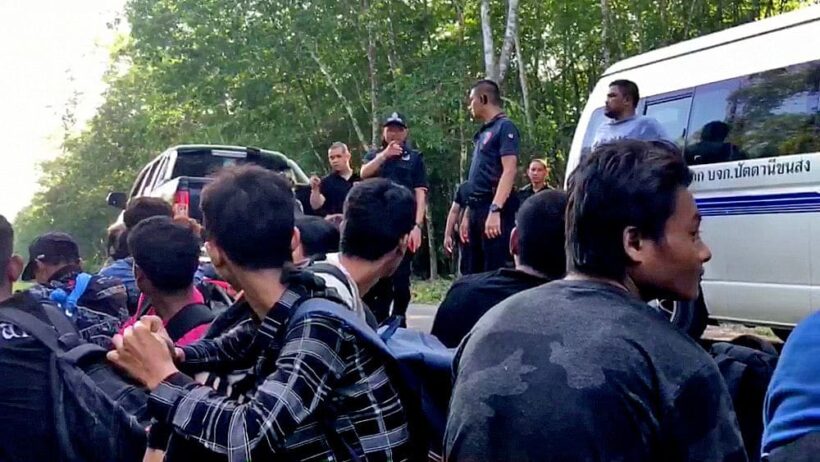 PHOTOS: The Nation
Eighteen Burmese illegal migrants have been found at a makeshift camp in forest near Songkhla's Sadao district waiting waiting to be transported to Malaysia.
The 16 men and two women, kept in the woods for four days and told to live on young banana stalks and creek water, were found in a forest area two kilometres away from the main road.
Police later arrested a Burmese woman Nang Wae who was their 'caretaker' at a rented room in Khlong Ngae. The woman told police she didn't send them food because the Malaysian 'brokers' had not transferred money to her. With no money, she had to leave her countrymen in the forest until a vehicle was sent to transport them to Malaysia.
A team of anti-human trafficking officials, police and soldiers found the migrants in the forest yesterday morning (Friday).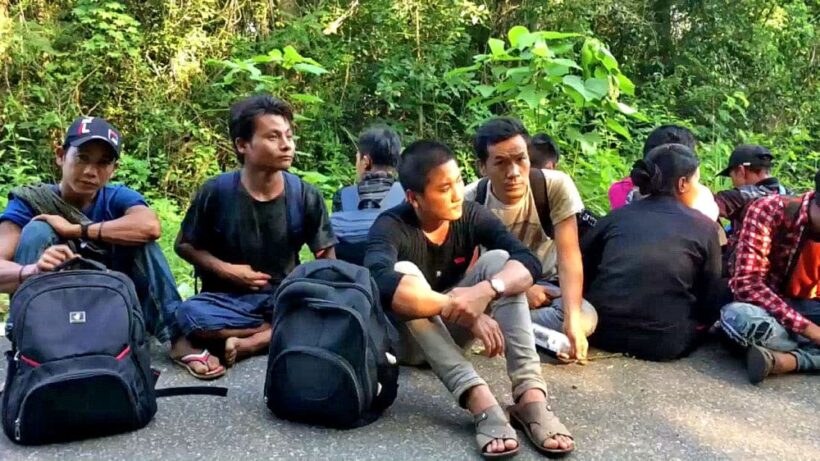 Thai island vs Malaysian island – Phuket vs Penang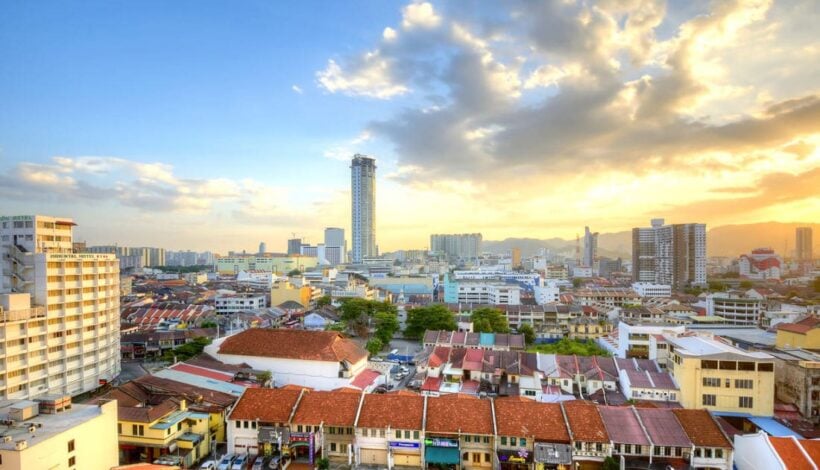 Two 'pearls' go head to head, including some reflections by guest writer TravellingMitch who's from the UK
Penang was once the 'Pearl of the Orient', for most western travellers the only 'orient' they would know outside of Singapore and maybe Hong Kong. At the time Phuket wasn't even known on the tourist map. It was the 1950s and 60s when jet travel had just started making the world smaller and the western middle class were in search of new and exotic locations.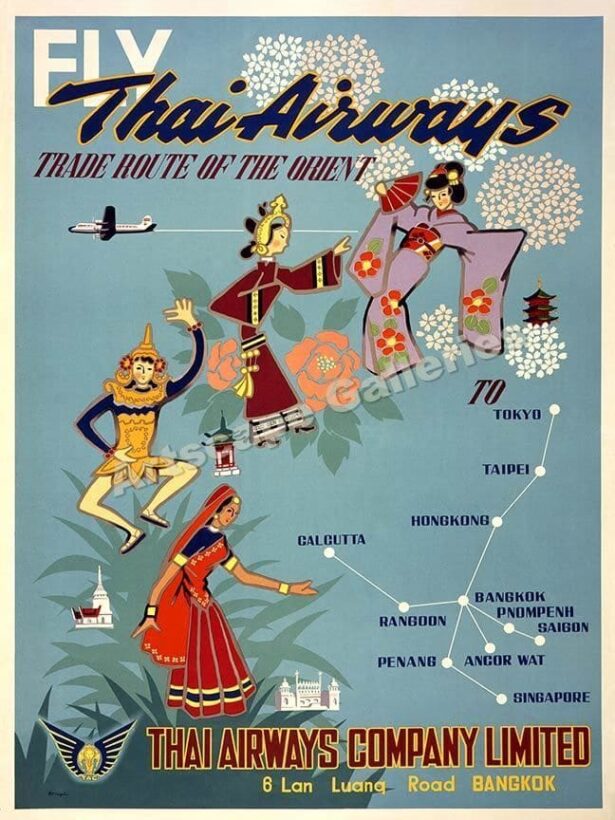 But Penang's popularity just fell off the map sometime in the 70s and 80s. In the mid 1970s people started to visit the little Thai island of Phuket and a new 'pearl' would go on to being a tourist favourite, and still is – Phuket, 'The Pearl of the Andaman'.
The two islands are, geographically, very close and share a similar history of both European and Chinese trading heritage. Walking around Phuket Town and Georgetown you'll see a lot of the same style of sino-porteuguese architecture although Penang has always had a lot more grand colonial buildings due to the British colonisation of Malaya.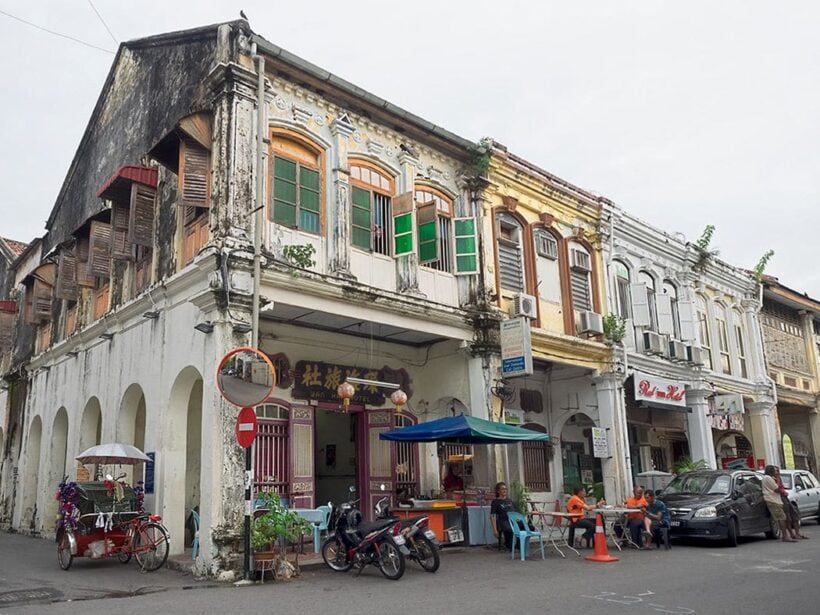 The most obvious difference is that Phuket has great beaches. Penang has few and the water isn't clear. Phuket has Patong and there's really no equivalent in Penang (many would argue that's a good thing).
Penang has much better roads and organised infrastructure, probably due to some early colonial planning and the large flat spaces for residential areas and towns.
And Phuket is Thai and Penang is Malaysian with all the cultural and religious differences that provide each island it's own distinct personality.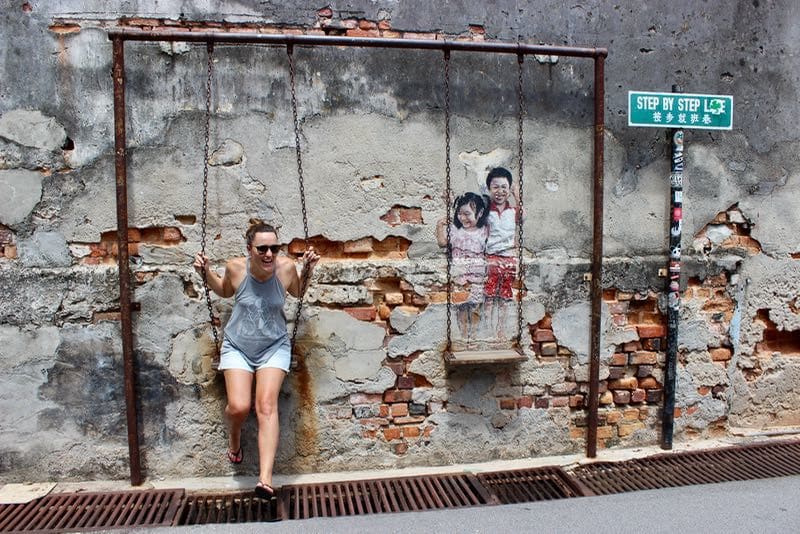 If you want to drive from one island to the other it will take about 9-10 hours and you'll cover 647 Km. There are now direct flights between the two islands with Firefly and Air Asia (it varies at different times of the year). As the crow flies, the islands are 357 kilometres apart. Firefly Airlines use a turbo prop aircraft and the flight is with Air Asia in an Airbus 320. In both cases the flight will take you around an hour, a bit faster in the jet. (Firefly is usually five days a week)
'TravellingMitch' travelled to the two islands back in 2010 and penned an article which, with permission, we've re-printed in bold.
Compared to Phuket, Penang is very low key. There is not the choice or variety of areas and scenery to stay in Penang as there are in Phuket. Penang is limited with its tourist areas, the town of Georgetown, and the beach resorts of Tanjung Bungah and Batu Ferringi, and the fact that the sea is not clear.
Having said that nothing is manic, like say Patong in Phuket, and Batu Ferringhi feels a bit like a small and quiet Karon or Kata. Tanjung Bungah is very quiet indeed. The hotels in the beach resorts in Penang are right on the beach.
Nothing much has changed since 2010, then…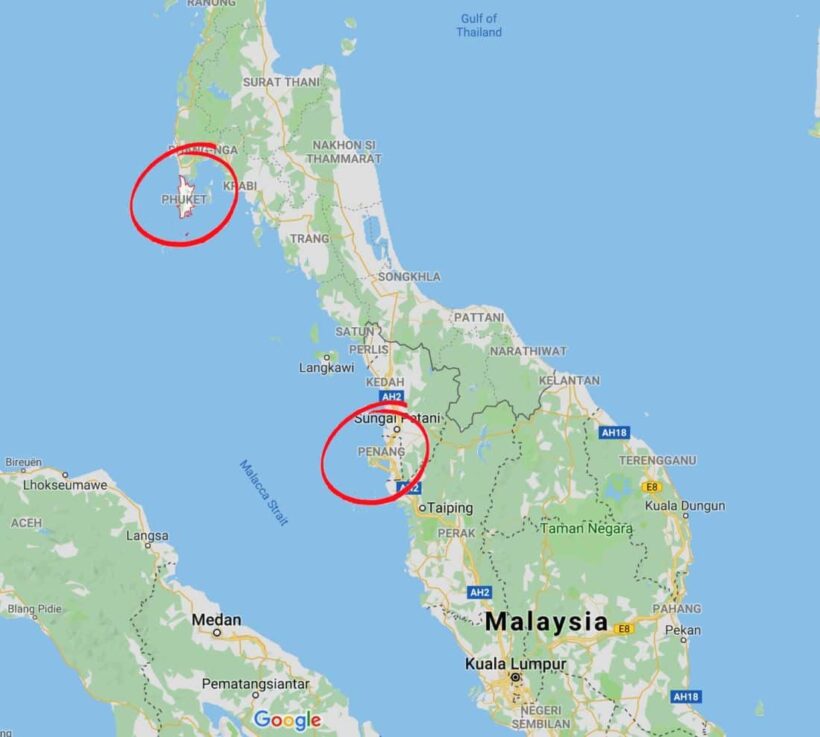 Phuket is a place where you can just about find it all. You want mega busy with bars, shops coming out of your ears, Phuket has it. You want to be partying all night, Phuket has it. You want remote 5* luxury, Phuket has it. You want something in between, Phuket has it.
I hate to say Phuket has it all, but will say that Phuket has a huge range and choice of hotels and locations when compared to Penang. Many of the more remote beaches have hotels right on the sand, and as they are only 20mins from places like Patong, are very popular.
Think that the 20 minute travelling time has blown out a bit since 2010…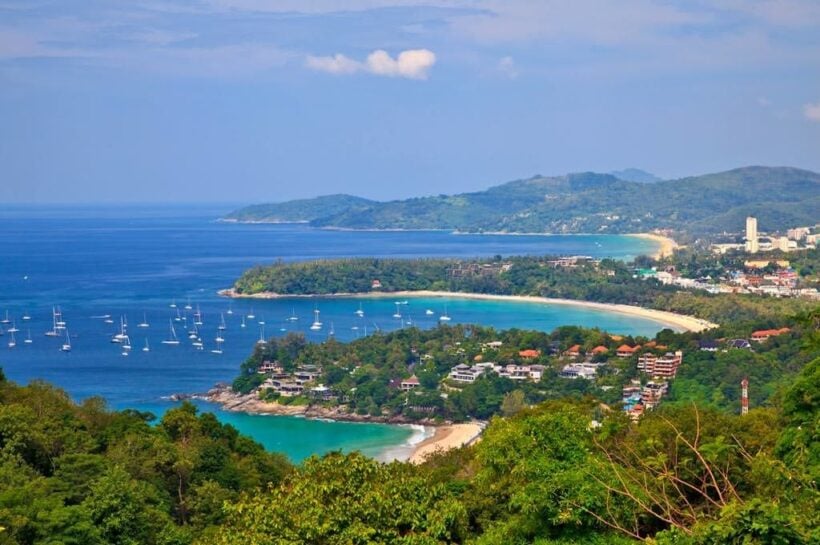 Penang is more sedate, and at the moment happy with being Penang. Only has 1, maybe 2 beach areas and the sea is a bit iffy but Penang is still a food heaven, has a much more laid back quality and does not have that really busy feel [even if it is] that you get in Phuket. Not much in the way of night life for those wanting to party until the early hours but there are a couple of night clubs in Georgetown. The only worry is if people try to turn Batu Ferringhi into Patong.
That hasn't happened, yet…
Phuket wins hands down on beaches. Penang does not compare. The water is clean and clear and snorkelling possible right off hotel beach even in the busiest resorts in Phuket whilst Penang is not so lucky.
And Penang doesn't have the assortment of islands off the main island that Phuket has…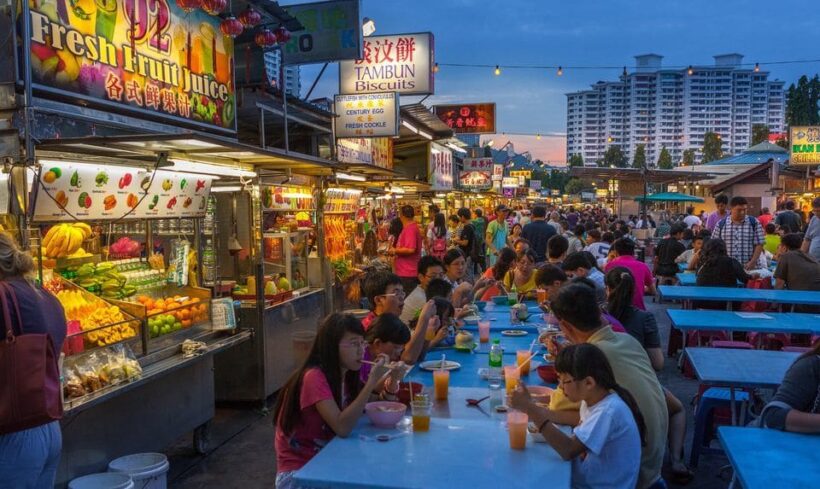 Both are equal contenders for food. There is a good choice of cheap local food around in both but in Penang you get a wonderful eclectic mix of Malaysia, Thai, South East Asian, Chinese and Indian. All are very, very tasty.
Penang's food scene is legendary and on-par with anywhere in the world offering excellent quality street and restaurant food. Phuket's street food tends to be more exclusively Thai.
Shopping, well, Phuket gets it, but only just, and that is because of there are more markets – a thing that Penang is limited in. Although the modern malls are the same the world round, and most modern malls you could be anywhere, Bluewater in the UK, or the Gurney Plaza / Queensbay in Penang or Central shopping malls or Jungceylon in Phuket. The brands and shops are pretty global and in the modern malls only the signs give the indication where you are.
Generally we found that the cost of clothes is about the same as the UK throughout both Malaysia and Thailand, be it the hi-end or mid range original items or replicas.
Bargaining is a necessity in SE Asia, and you will get a better deal the more you buy. There are some great replica products and some absolute rotters in both countries, shop wisely and expect to pay more for the better stuff, again prices are about the same.
Given the cheap price of clothes and other products in the UK and the weak pound when travelling, we often found we were actually paying more than we could at home.
That also hasn't changed but with the Thai baht surging it's making costs higher for international tourists than before. They both have great shopping options at both ends of the price spectrum.
There are some lovely souvenirs in both, and the usual household stuff like cushion covers and table runners, which are popular, throughout both Phuket and Penang. Although I would say that Phuket, with the larger number of markets does seem to have a larger choice.
But there's also a lot of copy-brand rubbish floating around Phuket markets. Turn your brain on before paying for your 150 baht Gucci T-shirt.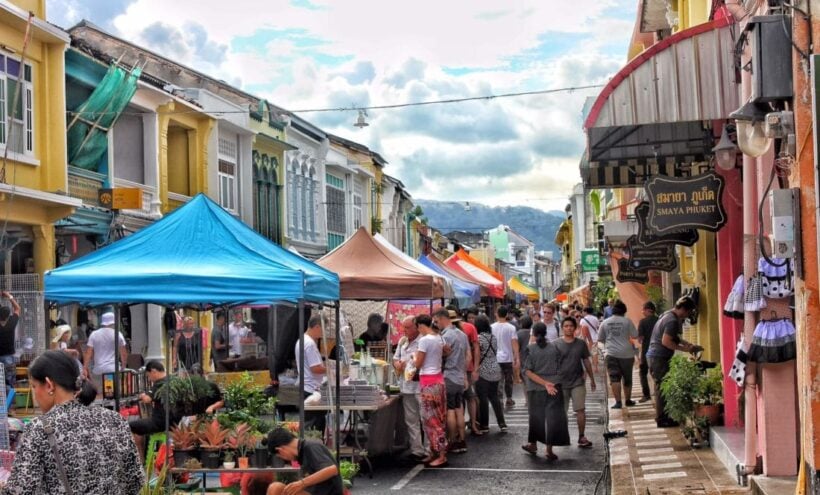 We always use local laundries to avoid the expensive hotel laundry fees. You will get a really good deal by the kilo for washing, and washing and ironing in both Penang and Phuket. Came back clean and fresh.
Hotels are pretty standard for both places, and not much to choose, a bad 3* and a wonderful 5* are pretty much the same the world round. There is a huge number of hotels in Phuket to pick from compared to the number in Penang. You do find many more really nice smaller boutique hotels in Phuket – and they are a real pleasure.
The 'boutique hotel' scene and the newer high rise 'residences' are a growing trend in Penang with superior planning and development controls than the haphazard condo boom in Phuket.
Both island have amazing sights both natural and man made. Both have the culture of their old towns, Georgetown and Phuket Town. There is a great choice of things to see and do, and as what to see and do is a very personal thing no one could get bored in either as long as they have done their homework.
Georgetown is a lot larger than Phuket Town and is a listed UNESCO World Heritage Site. This has dampened a lot of the renovation of the old shop houses in Georgetown compared to what we've seen around Phuket in the past decade. But you could wander around Georgetown for days whereas Old Phuket Town might take you an afternoon at best.
So, I guess there is no real comparison, they are both very different, and it will depend on what each person wants for their experience to which is the better option. Please don't go to one expecting the other. But if you do plenty of reading and research you will see which one is for you. Or you might be like us and love them both for what they are.
Couldn't agree more, thanks TravellingMitch.
AREA Phuket 576 Sq Km, Penang 1,048 Sq Km
POPULATION Phuket 480,000, Penang 1.7 million