Alcohol sales ban in Thailand Sunday, October 13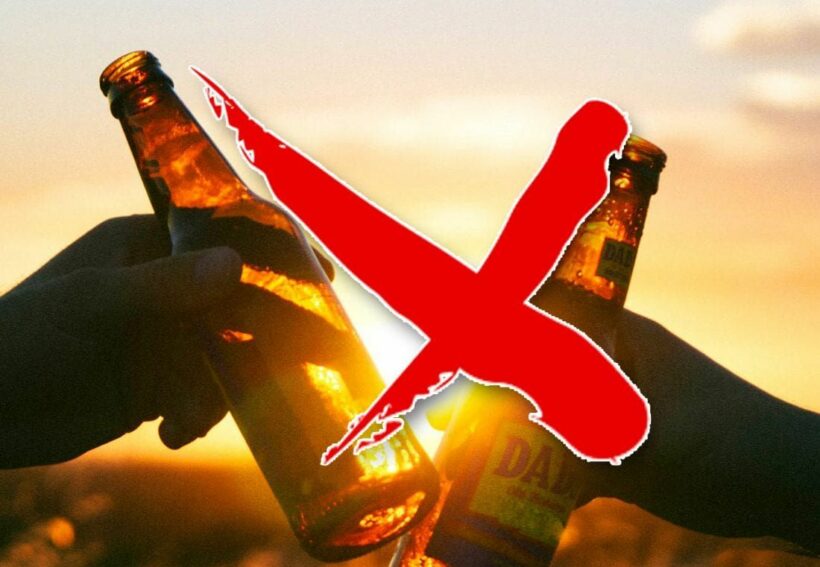 A 24 hour alcohol sales ban is on for this Sunday, October 13. The day marks the end of Buddhist Lent and also coincides with the third anniversary of the death of His Majesty King Bhumibol Adulyadej, Thailand's revered and long-serving monarch.
The ban will last from Midnight Saturday night until Midnight Sunday Night, a total of 24 hours. The ban is on all sales, which includes bars, nightclubs, restaurants, convenience stores, supermarkets, etc.
Then Monday, October 14, is a government holiday, so expect banks (except in shopping centres), public and government offices and many businesses to be closed on Monday.
Most alcohol based businesses will be closed during the 24 hour ban time, such as non sports bars, small bars and nightclubs. Restaurants and sports bars will be open for the most part, but alcohol will not be served during the 24 hour ban time.
Several ceremonies to commemorate His Majesty King Bhumibol are also scheduled to take place on the Sunday around the country.
Keep in contact with The Thaiger by following our
Facebook page
.
Bangkok's legendary Scala cinema is closing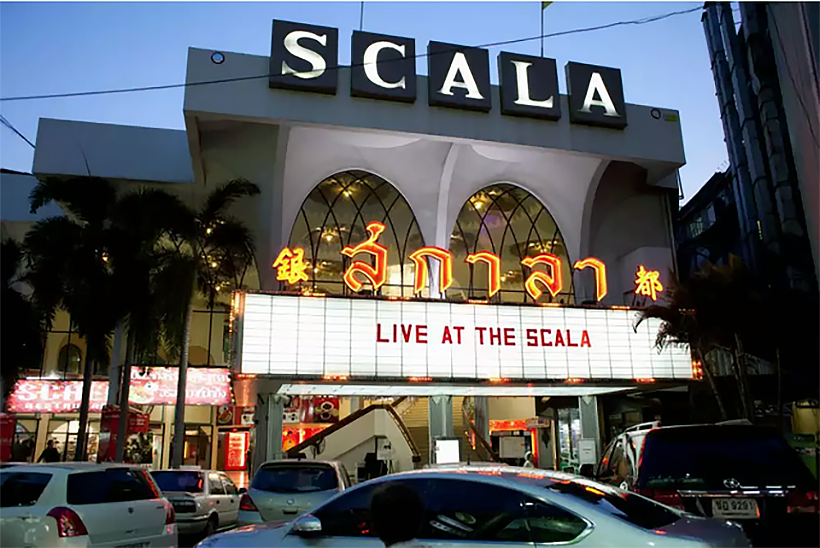 Bangkok's venerable Scala cinema announced yesterday that it will stop its movie showing operations and let other businesses rent the venue for their activities or special screenings until the end of 2020, when its land contract expires. Scala, located in Pathumwan district, is the last standalone movie theatre in Bangkok.
The 1,000 seat cinema was built in 1969 and named after Milan's Teatro alla Scala. It's owned by Apex Group, which used to operate 3 other standalone cinemas in Bangkok: Sala Chalermthai Theatre, which was demolished in 1989; Siam Theatre, which shut down in 2010 after being damaged in a fire, and Lido Multiplex, which closed down in 2018 when its contract expired.
Scala had earlier announced that it would close temporarily, from March 18 until May 31, in line with the Emergency Decree to prevent the spread of Covid-19. Among the businesses that were ordered shut were movie theatres, restaurants, massage parlours, fitness centres and others. The restriction was lifted for several businesses, including movie theatres, on June 1, but sadly the Scala is bringing down the curtain on half a century Bangkok's cinema history.
SOURCE: Nation Thailand
Keep in contact with The Thaiger by following our
Facebook page
.
Bangkok braces for Black Lives Matter rally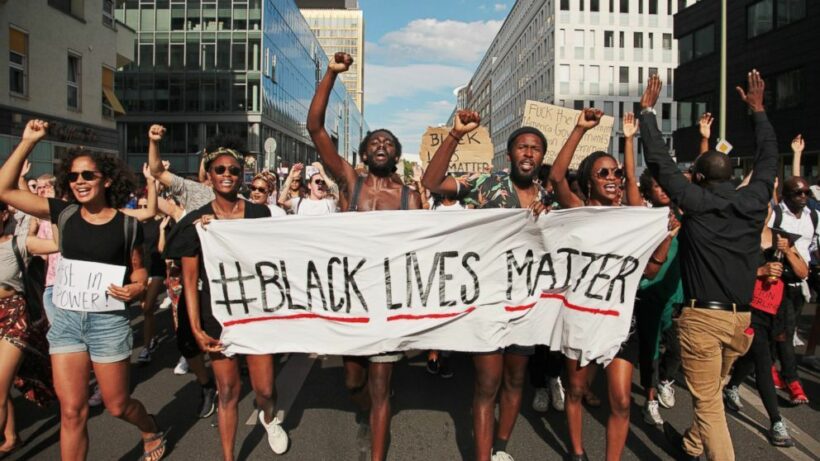 The death of black American George Floyd at the hands of police burgeoned into a storm of protests reaching across the globe; one that will reach Bangkok this weekend. The vast majority of demonstrations over the past 8 days in the US have been peaceful, but some have turned violent and curfews have been imposed after looting in a number of US cities. "Justice for George Floyd (Peacefully Paying Our Respects)," a rally in support of the Black Lives Matter movement, is expected to be held Sunday from 1pm-3pm at a location to be confirmed.
Attendees are encouraged by the event's organisers to wear black, wear masks, bring signs and practice social distancing. The event was announced Tuesday, and more than 800 people have so far expressed interest. Reached for comment this afternoon, organisers said the event is more likely be held "virtually". Public assembly is currently banned in Thailand under the Emergency Decree enacted to fight the spread of Covid-19.
Thailand, which has its own history of police brutality, denied using using that decree last month as a pretext to quash an anti-government rally.
New charges have been announced against all of the sacked US police officers present at George Floyd's death in Minneapolis, Minneota. The charge against the officer who held his knee on Mr. Floyd's neck, has been elevated to second degree murder. 3 other officers, previously uncharged, now face counts of aiding and abetting murder.
SOURCES: Coconuts Bangkok | BBC
Keep in contact with The Thaiger by following our
Facebook page
.
Huge Nike flagship store opens in Bangkok's Siam Center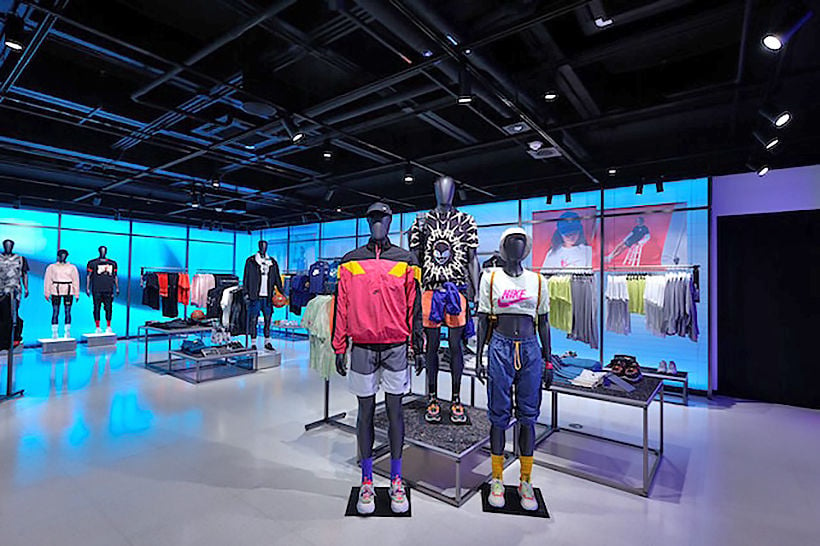 A massive Nike flagship store is now open in Bangkok's Siam Center, with a 'footprint' spanning more than 836 square metres of prime retail space in the capital. Intended to showcase Nike's innovation across multiple product categories, the store offers the brand's first "Nike By You" in-store customisation service in Thailand.
Retailers are now pulling out all stops to lure you back to their stores. The rise on online retail is having a massive effect on retail traffic – the Covid-19 pandemic isn't helping either. But Valiram, the Southeast Asian luxury and lifestyle retail specialist, who have opened the store are defying the trend and invested in a stunning shop-front in one of Bangkok's more sophisticated shopping precincts.
According to the director of Nike stores for Southeast Asia & India…
"Nike Bangkok at Siam Center exists to offer everyone the ability to make sport a daily habit, ensuring they are inspired and committed to staying active. The top Nike offerings have been carefully curated for this community, and the store has been conceptualised with multiple touch points for a fully immersive and seamless Nike experience that is truly personalised and unique."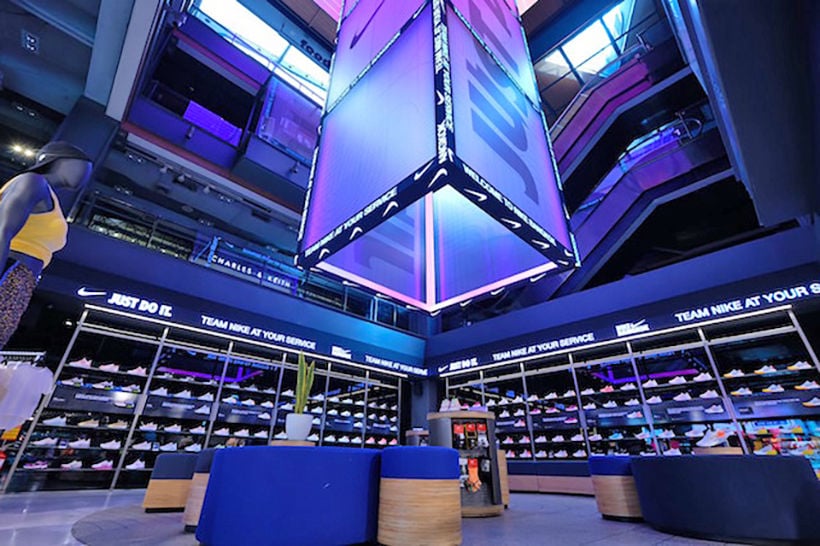 Services like head-to-toe apparel fitting and footwear trial are offered to provide consumers opportunities to deepen their connection with the brand and select products suited to their needs. Customers can also book one-on-one sessions with running experts and styling specialists.
Valiram describes the new store as a "truly unique and immersive experience that pushes the boundaries of retail, empowering consumers to engage with Nike products in new ways."
"Creating a world-class retail environment is a Valiram hallmark and the opening of Nike Bangkok at Siam Center in partnership with Nike reaffirms that."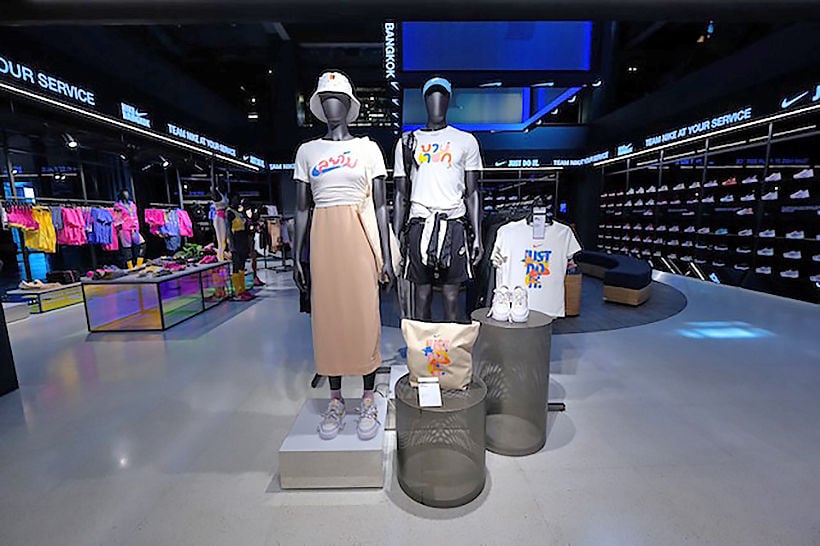 SOURCES: thaivisa | insideretail
Keep in contact with The Thaiger by following our
Facebook page
.