Xayaburi Dam owners say they're not responsible for dry Mekong River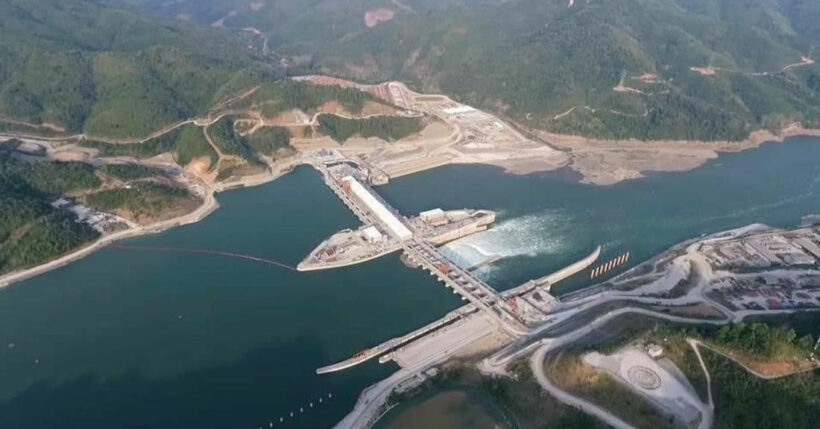 PHOTO: The Laotian Times
CK Power, operators of the new Xayaburi Dam in Laos, are denying their dam tests (running from July 15 until tomorrow) are responsible for the low water flows in the Mekong River. The tests were a lead up to full scale production of electricity from October this year, most of which will head to Thailand.
Fingers are being pointed at both the Jinghong Dam in China and Xayaburi Dam in Laos for the low water flow in Thai areas of the Mekong. But the company says it's the low rainfall which is causing the drought, not their dam tests.
According to Thailand's Office of the National Water Resources, the trials would severely impact the drought-hit provinces in the northeastern region, whose tributaries rely on water from the Mekong River. The office added that Thai water level gauges below the dam found that water levels had dropped by almost 1.8 metres, which is the lowest in 28 years, since the dam began to store water on July 9.
CK Power has invested 135 billion baht into the eight-year construction project, which started in 2012 and is currently 99.4% complete. They say they've also invested heavily in ecological research, especially the 'fish ladder' technology which monitors the movement and breeding of fish that have moved up and down the Mekong for centuries. But critics are saying that there are no guarantees the fish will use the ladder technology and that long term effects from the dam are not known.
CK Power claim the new dam will produce 7,600 gigawatt hours of electricity per year, most of which will be sent to Tha Li district in Loei province, just over the border in north-east Thailand. It's the company's second hydropower investment in Laos – their first was the Nam Ngum 2 Dam. CK Power's concession lasts until 2050, when the project will be transferred back to the government in Laos.
The selling point to Laos citizens is better living conditions as a result of job and wealth creation as well as the technology and education which the government says will increase engineering skills in the country.
Already 15 villages have been affected by the project, seven requiring resettlement to new areas around the dam. The Xayaburi Dam has forced 2,975 people to move to new homes.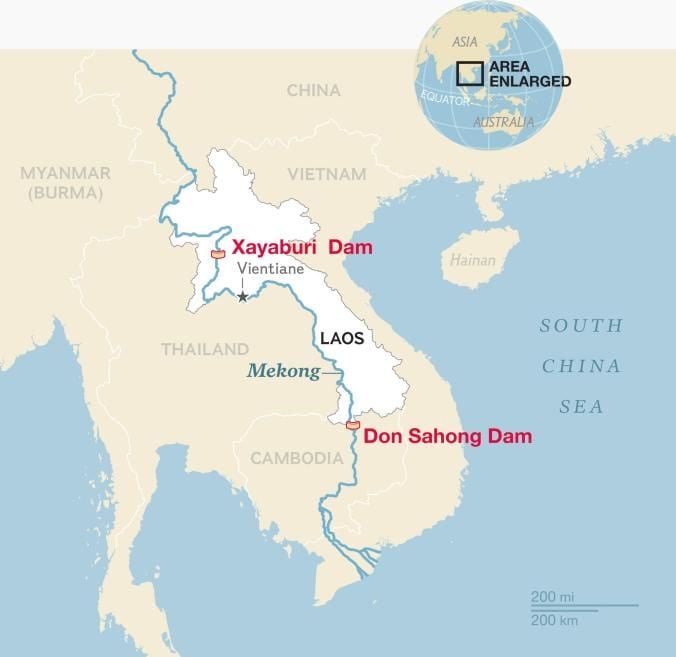 Keep in contact with The Thaiger by following our
Facebook page
.


Do you need help with your business? Are you searching for a new job? Or an employer looking to hire? Try JobCute today.

Read more headlines, reports & breaking news in North East Thailand. Or catch up on your Thailand news.

Central opens first luxury outlet at Suvarnabhumi on August 31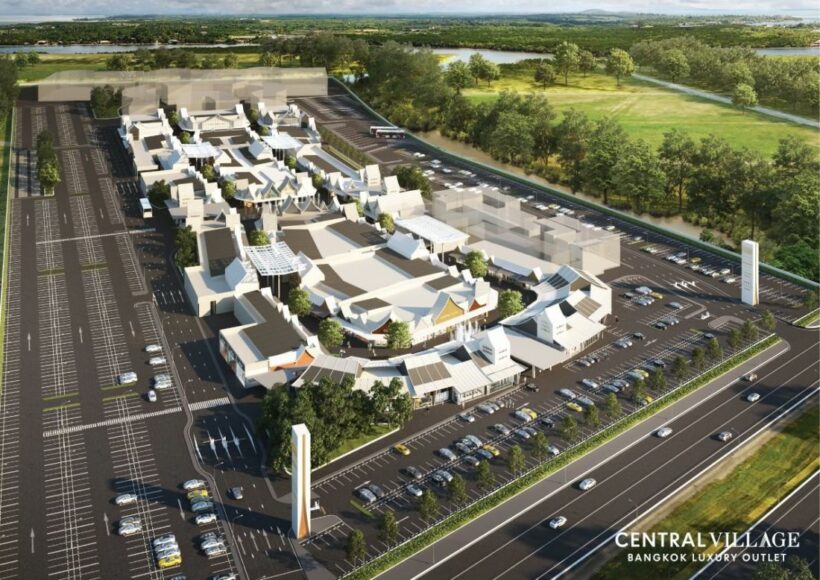 Central Village, "Thailand's first international luxury outlet", located near Suvarnabhumi Airport in Bangkok, will officially open on August 31.
The Nation reports that the design of the 5 billion baht facility, owned by the Central Pattana group, will "highlight Thai architecture and cultural identities" and shoppers will find at least 130 well known international luxury and lifestyle brands.
"More than half of the brands are opening their first outlet shop in Thailand, and over 60 have chosen to open their exclusive outlet store only at Central Village, with discounts of 35-70% every day."
Dr Nattakit Tangpoonsinthana, the executive vice president for marketing at CPN, says that Central Village is pioneering the new segment of 'Luxury Outlet' for the first time in Thailand.
"We intend to establish this new retail platform, filling the gap in the market, by making it one of the world's leading shopping destinations, similar to other popular tourist cities such as Japan, South Korea and Hong Kong, which also have leading outlets in Asia."
"We are expecting to attract 6-10 million customers per year, which can be divided into 65% domestic, focusing on the young and mass affluent nationwide, and 35% international tourists, focusing on those who fly into Bangkok."
The facility will also boast restaurants, a Tops Market, a children's playground and tourist service points.
CPN also plans to promote creative Thai brands at the Thai Pavilion Zone, where Thai products and contemporary art fairs will be held throughout the year, promoted as "Thai Signature Cultural Events". CPN will join hands with governmental organisations led by the Ministry of Culture and the Department of Internal Trade to hold events in a modern Thai theme presenting gifts and souvenirs, and local handicraft or OTOP items will be on sale.
Central Village will also provide convenient transportion to and from the facility, which located near Suvarnabhumi Airport, using a shuttle-bus service available at three pick-up points: CentralWorld, Udomsuk BTS Station and Novotel Suvarnabhumi Airport Hotel. Tourists will be at ease in dropping by at Central Village on their way to and from the airport, according to a release on Wednesday.
SOURCE: The Nation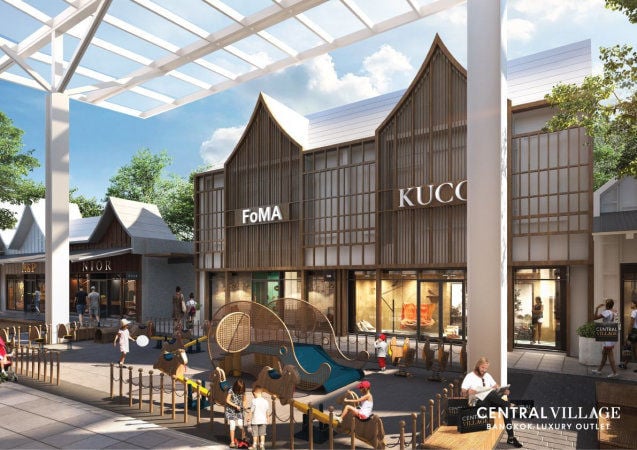 Keep in contact with The Thaiger by following our
Facebook page
.
Former finance minister says government shouldn't bail out Thai Airways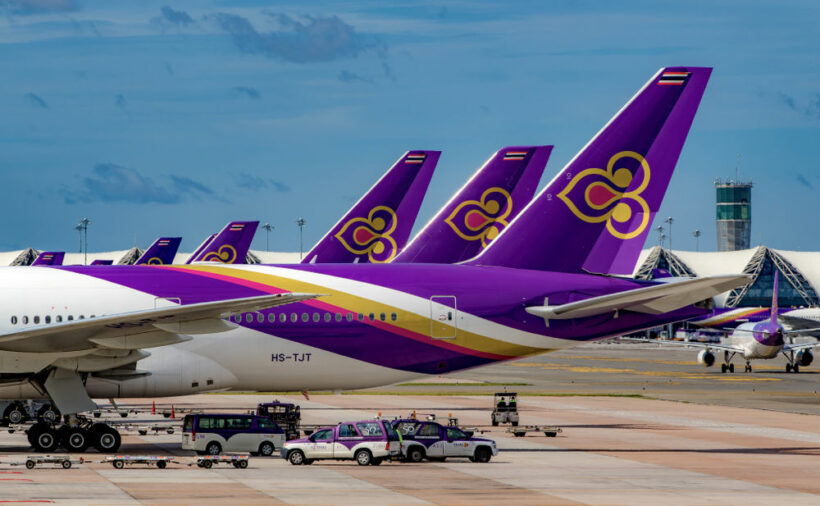 Former Thai Finance Minister and current Democrat list MP Korn Chatikavanich is voicing his concerns over the financial crisis gripping Thai Airways and objects to any plan to use taxpayer money to rescue the ailing legacy airline.
Korn says Thai Airways' financial current troubles are similar to the situation in 2008, when the company struggled to find money to repay its debts.
He says he agrees with Banyong Pongpanich, a veteran investment banker, that the national carrier must cut costs.
Korn, when acting as Finance Minister a decade ago and asked by Thai Airways to help bail them out, said at the time he would not guarantee new loans, that the company must have a rehabilitation plan and that they must cut costs.
The Democrat MP said the government at the time brought in a new management team and professional board members to Thai Airways and the airline made profits in 2009 and 2010, but the airline went back into the red a year later and has remained in debt ever since.
He noted in a Thai PBS World article that tourist arrivals in Thailand have increased every year and other local airlines have made profits, except Thai Airways.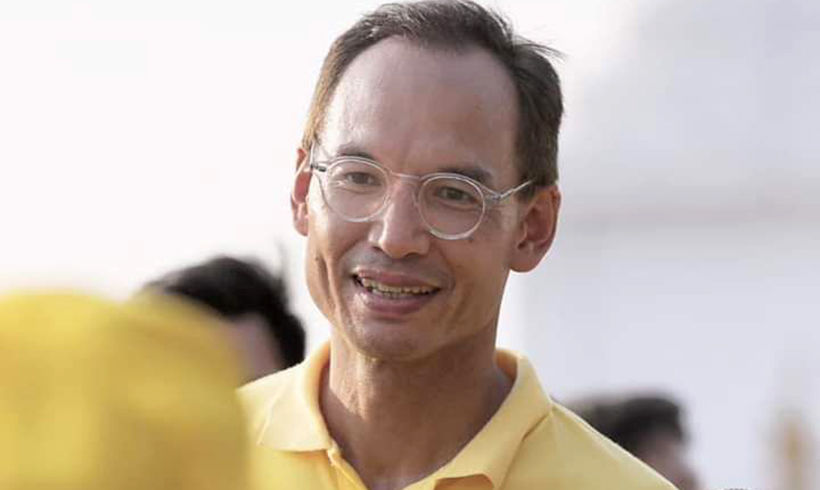 Democrat MP Korn Chatikavanich – Facebook
Keep in contact with The Thaiger by following our
Facebook page
.
Executives at Thai Airways asked to take pay cut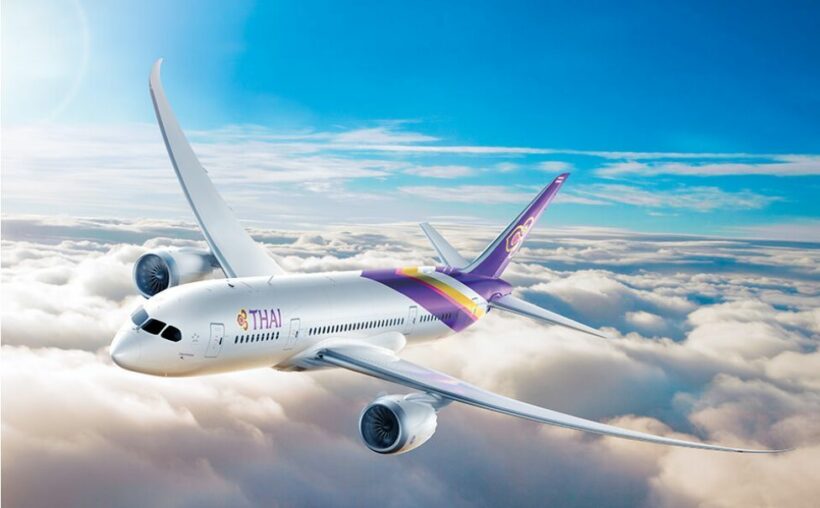 PHOTO: Thai Airways and Thai PBS World
"An unnamed source in the Transport Ministry says the airline's financial predicament is very serious and puts it at risk of bankruptcy."
The country's national flag carrier, Thai Airways, could be in deep financial trouble and may need to delay repaying its debt or seek new loans.
Thai PBS World reports tat the airline's president Sumet Damrongchaitham says he has asked senior executives at the airline to voluntarily reduce their meeting allowances and salary in order to help the airline survive this latest challenge.
Mr Sumet includes his own remuneration in the proposed cuts.
"This is just one of the measures to cut costs so that THAI will be able to compete in the aviation industry. The spirit of the board and executives will inspire others in our organisation to realise that it is high time that we join forces in all ways to survive this crisis. Whatever can be sacrificed must be sacrificed."
Mr Sumet also reassured staff that the cuts would be applied to management only and would not affect the quality of Thai Airways' services.
An unnamed source in the Transport Ministry says the airline's financial predicament is very serious and puts it at risk of bankruptcy. The source puts Thai Airways' total debt at around 245 billion baht.
Purchasing a new fleet of planes, worth an estimated 156 billion baht, would make it the world's most indebted airline, should permission for the purchase be granted.
SOURCE: Thai PBS World
Keep in contact with The Thaiger by following our
Facebook page
.