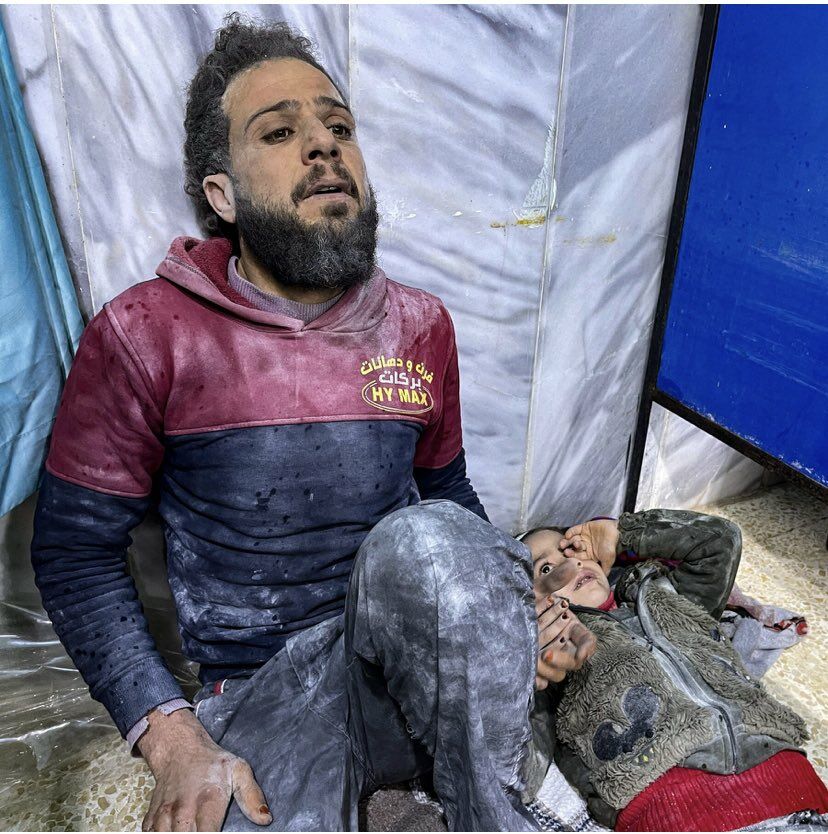 The 7.8 magnitude earthquake that struck southeastern Turkey in the early hours of this morning has caused catastrophic destruction across both countries, leaving hundreds dead and many more injured. Some 650 people have been reported dead but the death toll is rising, with experts warning that aftershocks could continue for days or weeks. Tremors were also felt in Cyprus, Egypt, and Lebanon.
Turkish President Recep Tayyip Erdogan said on Twitter that "search and rescue teams were immediately dispatched" to the areas hit by the quake. Meanwhile, the Syrian Civil Defence, which operates in the opposition-held portions of northern Syria, declared a state of emergency and appealed for "the international community to support the rescue of civilians in Syria."
The earthquake occurred at 4.17am (01.17 GMT), with its epicentre in Kahramanmaras in Gaziantep province, about 33 kilometres from the capital city of Gaziantep, which is home to more than two million people, including hundreds of thousands of Syrians who fled during the country's war, which began in 2011.
The US Geological Survey agency noted that the area contains many buildings constructed of brick masonry or brittle concrete, making them "extremely vulnerable to earthquake shaking".
The quake was about 50 kilometres from the border of northwest Syria, where about 1.7 million internally displaced Syrians live in a cluster of camps in areas controlled by opposition groups still fighting the government of Syrian President Bashar al-Assad. Several large government-controlled cities, including Aleppo, with a dense population of nearly two million, are located in the area.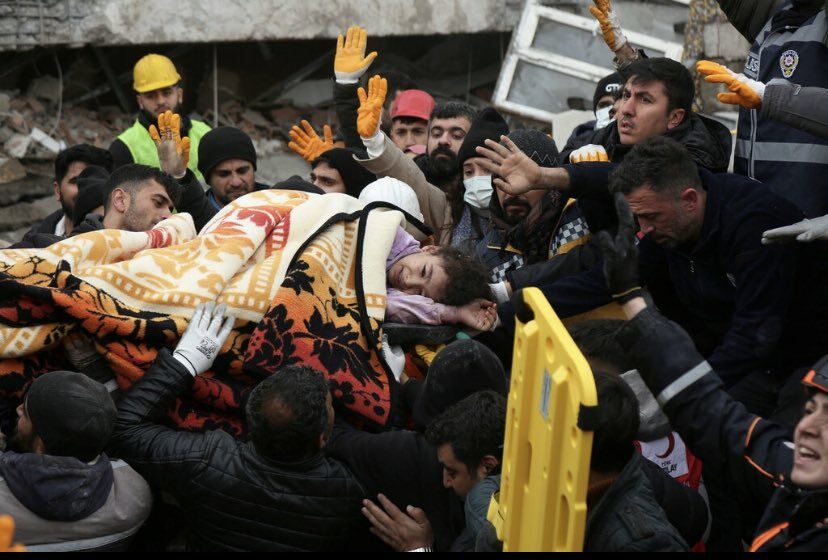 More than 40 aftershocks were felt in the wake of the initial quake, including one with a magnitude of 6.7. Those aftershocks stretched "a distance of about 100 kilometres to 200 kilometres all along a big fault line," Chris Elders, professor at the School of Earth and Planetary Sciences at Curtin University in Perth, Australia, told Al Jazeera, referring to the East Anatolian Fault, which stretches across the southeastern portion of Turkey.
The death toll was rising rapidly on Monday, with Turkey's Disaster and Emergency Management agency saying at least 284 people were killed in seven Turkish provinces by 10.35am (07.35 GMT). Turkish Vice President Fuat Oktay said 2,023 people were wounded and 1,718 buildings had collapsed in the country. Rescuers were digging through the rubble of levelled buildings in the city of Kahramanmaras and neighbouring Gaziantep. Crumbled buildings were also reported in Adiyaman, Malatya and Diyarbakir.
The death toll in government-held areas of Syria climbed to 239 with more than 630 injured, according to Syrian state media, with deaths reported in the cities of Aleppo, Hama, Latakia and Tartous. At least 147 people were killed and more than 230 injured in rebel-held parts of northwestern Syria on Monday, rescue workers said.
"Large damage and local devastation has to be expected. Rescue forces are in the area right now and we will see the number rising over the next few days," Martin Mai, a professor of geophysics at King Abdullah University in Saudi Arabia, told Al Jazeera. "In the past, these earthquakes in Turkey have led to about 10,000 to 13,000 fatalities owing to building style construction and the sheer size of this event will have a profound economic impact as well."
The famous Yeni Mosque, which dates back to the 13th century, partially collapsed in the province of Maltaya, where a 14-story building with 28 apartments also collapsed. Rescue efforts are being hampered by a winter blizzard that covered major roads in ice and snow. Aid workers warned of a particularly dire situation in northwest Syria.
🚨 #Turquie 🇹🇷| Puissant #Tremblement_de_terre de magnitude 7,8 dans le sud : le gouvernement #turc a déclaré l'état d'urgence de niveau 4, sollicitant l'aide internationale.#Turquía #Turquie #Turkey #tremblementdeterre #Aide #earthquake pic.twitter.com/Zlis3EdIlt

— Nanana365 (@nananamedia365) February 6, 2023
"Right now we have a crisis, in addition to very bad weather conditions and collapsed buildings, and unfortunately, damaged hospitals," Mazen Kiwara, the Middle East Regional Director for the Syrian American Medical Society, told Al Jazeera. "We got initial information from our hospitals … The hospitals are overwhelmed from the number of casualties," he said, adding that several hospitals had to be evacuated.
Curtin University's Elders said the depth of the earthquake, at about 18 kilometres deep, made the incident particularly devastating. While that "sounds quite deep", he said, however, "the energy that's released by the earthquake will be felt quite close to the surface with much greater intensity than if it was deeper in the crust".
Naci Gorur, an earthquake expert with Turkey's Academy of Sciences, urged local officials to immediately check the region's dams for cracks to avert potentially catastrophic flooding. Turkey predominantly sits on the Anatolian Plate, with two major faults, the North Anatolian Fault, which runs between the Anatolian Plate and the Eurasian Plate to the north of Turkey's land mass, and the East Anatolian Fault, which runs along the Arabian Plate to the southeast of Turkey's territory. The geological location makes Turkey one of the world's most active earthquake zones.
In 1999, a magnitude 7.4 earthquake hit the Duzce region in northeastern Turkey, killing more than 17,000 people, including more than 1,000 in Istanbul, the country's largest city. Monday's quake was the highest magnitude since another magnitude 7.8 earthquake in Erzincan province in 1939, killing more than 30,000 people.
The devastating earthquake caused an immense amount of destruction, leaving hundreds dead and many more injured. Rescue efforts are being hampered by a winter blizzard that covered major roads in ice and snow, making the situation even more dire. With the death toll expected to rise, experts are warning of aftershocks that could continue for days or weeks, and the potential for catastrophic flooding if the region's dams are not checked for cracks.
The geological location of Turkey makes it one of the world's most active earthquake zones, with the 1999 magnitude 7.4 earthquake in the Duzce region in northeastern Turkey killing more than 17,000 people, including more than 1,000 in Istanbul, the country's largest city. Monday's quake was the highest.
A News Team caught the earthquake live stream.

📍Malatya
🔴 7.7 #BreakingNews Earthquake in Turkey, Center tops Hatay, Malatya, KahramanMaraş,GaziAntep,#Earthquake #Turkey #Emergency #Hatay #Malatya pic.twitter.com/kzQ5uAdsGY

— Yorukhun (@yorukhunnn) February 6, 2023

Join the conversation and have your say on Thailand news published on The Thaiger.
Thaiger Talk is our new Thaiger Community where you can join the discussion on everything happening in Thailand right now.
Please note that articles are not posted to the forum instantly and can take up to 20 min before being visible. Click for more information and the Thaiger Talk Guidelines.