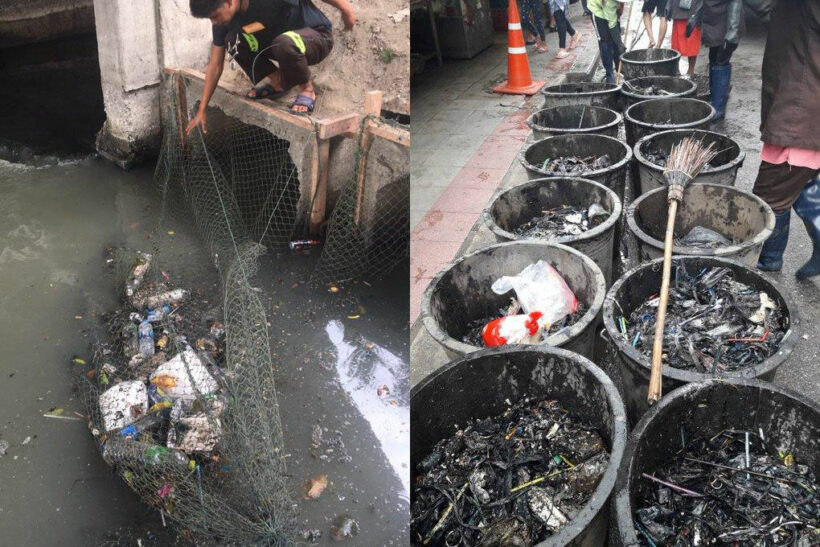 PHOTO: Sanook
You never know what you'll find in the sewage system of Bangkok… Thai Residents reports that Sunsern Ruengrit, a municipal worker in the capital, says the system is supposed to only store water, before the water treatment process begins.
Instead, it's home to a variety of garbage, including plastic and glass bottles, cigarette butts, food, oil and fat, Styrofoam, elastic bands, and of course, the ubiquitous plastic bags and straws.
Perhaps most surprisingly, there's also a significant number of mobile phones – at least a dozen found in just one day.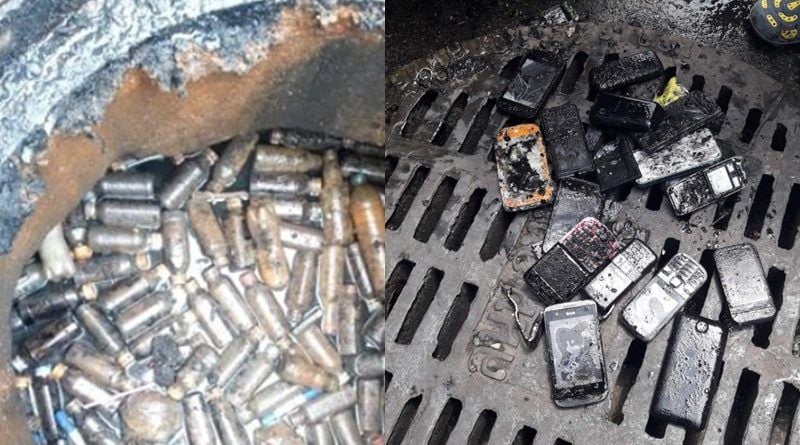 Photo: Sanook
All the rubbish that ends up there goes some way to explaining why the drainage system is regularly clogged, leading to flooding during heavy rains. Sunsern has taken to social media to share his photos of some of the items found in the sewage system and asks people to use proper rubbish facilities for their waste.
This is particularly important when getting rid of unwanted phones. Phone batteries need to be disposed of correctly, to stop hazardous materials causing significant environmental damage.
SOURCE: Thai Residents