Thais clamour for the "Chim, Shop, Chai" 1000 baht give-away program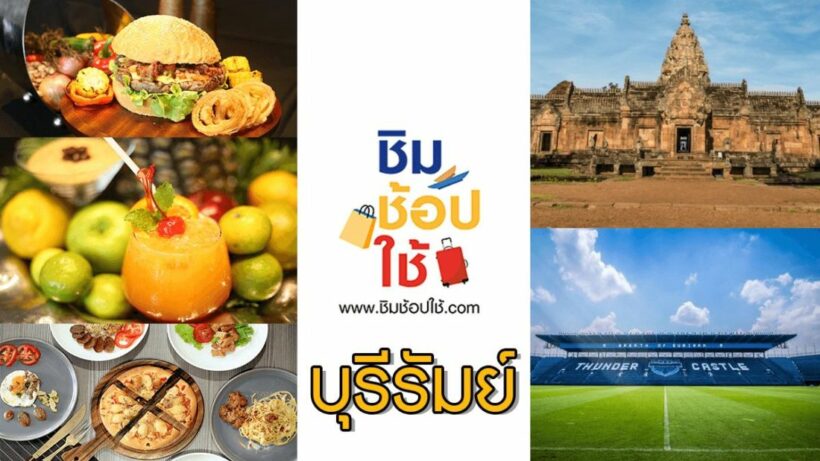 PHOTO: buriramguru.com
The "Chim, Shop, Chai" (Eat, Shop, Spend) program has been a resounding success, and it's still got a another five days or so to go.
Thai citizens can apply for the 1000 baht 'gift' from the government and spend the money at selected shops anywhere outside their home province. The government only accepts one million applications each day so, at midnight each night, there is a flurry of activity as Thai's battle to register on the Chim, Shop, Chai website.
On Monday, the one million applicant target was achieved by 1.43 pm, 8.11am on the second day, 6.18am on the third day and 5.40am on the fourth day. The government has set a target of 10 million applicants for the program which is expected to be reached in the next five days.
Payong Srivanich, managing director of the state-run Krung Thai Bank, who are involved in the program, says that the bank has been closely monitoring the online registration to ensure a smooth, safe and convenient application process while maintaining data privacy.
The 1,000 baht giveaway can be spent, starting today, in any province chosen by the applicants. Out of one million who applied on the first day, 800,000 passed the screening but the rest, whose applications were rejected, can reapply. Successful applicants must spend the 1,000 baht within 14 days at shops which have joined the program. If the applicants do not spend the handout in 14 days, the giveaway will be forfeited and they will not be able to reapply.
Lawan Saengsanit, director of Fiscal Police Office, says that 54% of the applicants are in the 31-60 age group, 32% in the 22-30 age group, 8% in the 18-21 age group and 6% in the over 60s group.
People living in the central region account for 43% of the applicants, followed by 16% northeasterners, 15% easterners, 11% southerners, 9% northerners and 6% westerners.
SOURCE: Thai PBS World
Keep in contact with The Thaiger by following our
Facebook page
.
Thai Airways announces cancellation of six routes to four ASEAN destinations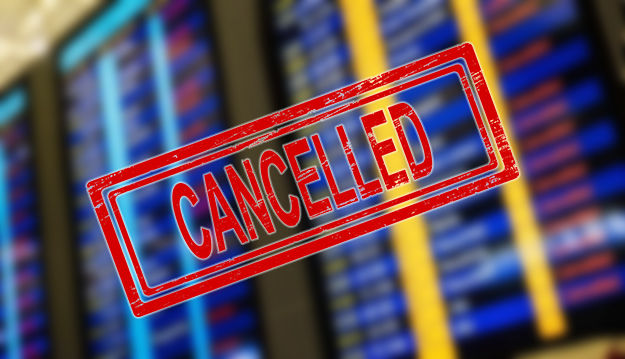 The President of Thai Airways International says the airline is set to cancel six flight routes to Laos, Vietnam, Cambodia, and Myanmar.
The Nation reports that Sumeth Damrongchaitham says the routes in question are all from Bangkok's Suvarnabhumi airport to Vientiane, Luang Prabang, Phnom Penh, Hanoi, Ho Chi Minh and Yangon.
"These routes are all covered by a small number of flights and have low customer capacity. Once the cancellation plan is finalised, THAI will assign Thai Smile Airways to cover these routes instead."
Sumeth cites increased competition as the reason behind the decision and the difficulties presented by rival airlines slashing prices to remain ahead of competitors.
"THAI needs to adjust our strategies too to preserve our reservation rate. We will focus on rolling out promotional campaigns until year end. However, next year's strategy remains to be seen. Our prices this year have been reduced to a record low and if this strategy doesn't work, we may take a different direction, such as seeking more partners for organisation tickets, increasing online channels, or giving privileges to frequent fliers."
SOURCE: nationthailand.com
Keep in contact with The Thaiger by following our
Facebook page
.
Tax on salt content being considered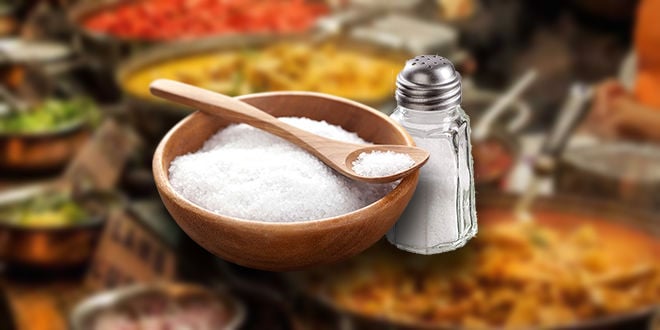 The Excise Department is considering imposing a tax on the salt content of food to encourage food producers to reduce the sodium content of snacks, instant noodles and seasoning cubes.
The director of the Office of Tax Planning said that the department is discussing a limit on the amount of sodium food can contain, in line with the standard set by the World Health Organization (WHO), which is 2,000 milligrams of salt per day.
In reality, Thai people consume an average of 1,000 milligrams per meal, making their daily intake well above WHO guidelines, according to the director.
He said any tax imposed would be at a level which would encourage food producers to reduce the sodium in their processed food without being punitive, adding that the proposal isn't intended to generate more tax revenue, but to help protect the health of consumers. Excessive sodium in the diet can lead to high blood pressure and kidney disease.
Fish sauce, soy sauce and salt would not be taxed.
SOURCE: thaipbsworld.com
Keep in contact with The Thaiger by following our
Facebook page
.
Asia leads the world in medical tourism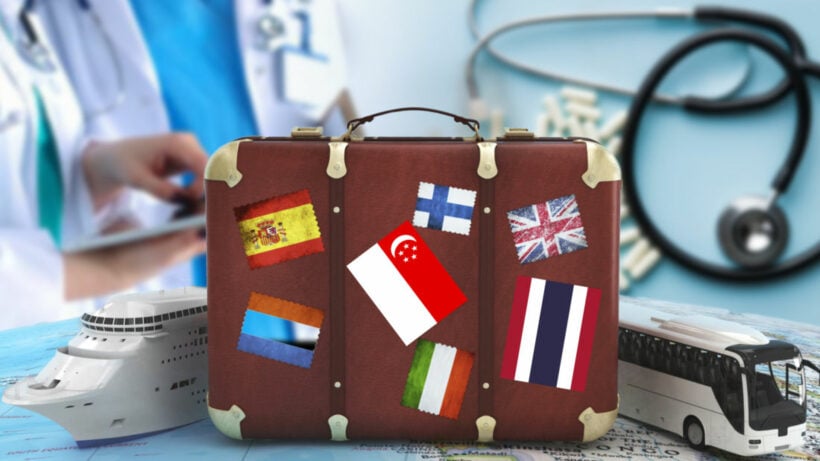 Over the past ten years, Asia has become a favourite destination for medical tourism for people from around the world. Besides the white sand beaches, historic monuments and rich cultural legacy, healthcare in Asia is now a major attraction. From transplants and surgeries to dental procedures and botox, people are turning to Asia.
But what makes Asia the most popular destination? Some say lack of specialised treatments in their home countries or the affordable cost of treatment in Asia: these combined with ease of travel and lax visa rules for medical treatment have opened vast avenues for the region.
In 2017, some one million medical tourists visited Malaysia and 3.3 million visited Thailand. India too saw a surge from 4,27,014 medical tourists in 2016 to 4,95,056 in 2017.
Here's a look at the top Asian countries for various medical treatments:
Thailand is popular for breast implants and gender reassignment surgeries. Since 2003, the Thai Government has taken steps to make Thailand a global centre for medical tourism through its Centre of Excellent Health Care of Asia initiative, and now has 37 Joint Commission International (JCI) accredited hospitals.
A 2016 WHO study revealed that medical tourists visiting Thailand were more likely to be residents of the eastern Mediterranean or south-east or south Asia. However, what makes the country a preferred destination is its world-class hospitality, highly specialised care and tailored care packages.
India is a favoured destination due to its its advanced technology, world-class surgeons and cost-effective treatments. Patients visit India not just for specialised treatment and surgeries but for routine check-ups as well.
India amended e-visa rules for 150 countries in 2016, making visa procurement easy for foreigners. India's National Health Policy specifies that the government supports medical tourism and issues visas patients' accompanying spouses.
Singapore is a choice for patients seeking state-of-the-art facilities, well trained doctors and quality care. Although it is one of the most expensive cities in the world, the city-state has more than 15 hospitals catering to medical tourists. Singapore was ranked the most attractive among seven Asian countries in terms of "patient experience", but was also one of the least attractive in terms of cost-effectiveness.
Malaysia is picking up the pace and is a preferred destination for people from other Asian countries, especially Indonesia. Of one million medical tourists who visited the country in 2017, 600,000 were from Indonesia.
According to the Malaysia Healthcare Travel Council, Malaysia has set a target of at least one million medical tourists from Indonesia by 2020. Since the health ministry regulates the prices that private hospitals charge in Malaysia, quality care at affordable prices lures patients from across Asia and the world.
World-famous for its beauty clinics, South Korea's ambitions go beyond cosmetic surgery. According to the South Korea Ministry of Health and Welfare, about 3,64,000 foreign medical tourists visited the country in 2016, including patients from Canada, the USA, UAE, China and Japan.
South Korea's healthcare system is considered one of the best in Asia and has established a niche in the medical technology industry. To promote medical tourism, the government offers a special visa to medical tourists and insurance that covers both injury and death resulting from medical treatment or procedures.
SOURCE: nationthailand.com
Keep in contact with The Thaiger by following our
Facebook page
.