PM, police issue warning to biker gangs, threaten renewed curfew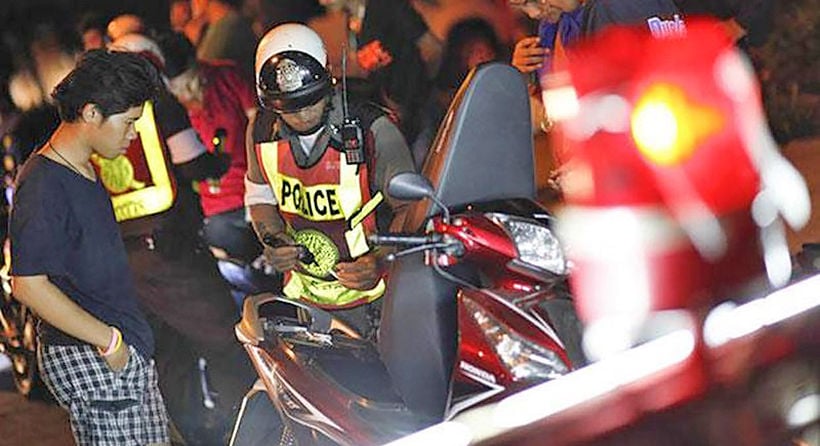 In a press briefing yesterday, the assistant national police chief issued a stern warning against "dek waen" (biker gangs), who have returned to the roads of Bangkok and some provinces after the national curfew was lifted Sunday. On Monday, PM Prayut Chan-o-cha issued a warning saying the government will reimpose the curfew if people fail to cooperate with Covid-19 control measures.
The PM's warning follows media reports that young motorcyclists gathered for illegal street races on Sunday, shortly after the curfew was lifted at midnight. Authorities say people have filed multiple complaints about motorbike racing on major roads in Bangkok and elsewhere.
"Police will take tough legal action against these dek waen."
Police say 6 of them were arrested in the southern Songkhla province. The racers, 15-18 years old, were charged with creating a public disturbance after they gathered for illegal racing on Sunday night, and their motorbikes were seized. Each juvenile offender was fined 1,000 baht, and 3 of them had to pay an additional baht each for driving without a licence.
The boys' parents were notified and ordered to teach their children to not get involved in illegal racing again, and were fined as well for allowing the teens to go out at night, violating the Child Protection Law. Authorities say if the offenders had been adults, they'd be charged with reckless driving and prosecuted.
According to statistics 1,699 offenders were caught from June last year to this April. Police say 19 people have reported offences to local police during that period and each received 3,000 baht as a reward.
Members of the public are encouraged to report illegal street racing.
SOURCE: Bangkok Post
Keep in contact with The Thaiger by following our Facebook page.
Never miss out on future posts by following The Thaiger.
PM to receive AstraZeneca vaccine on Sunday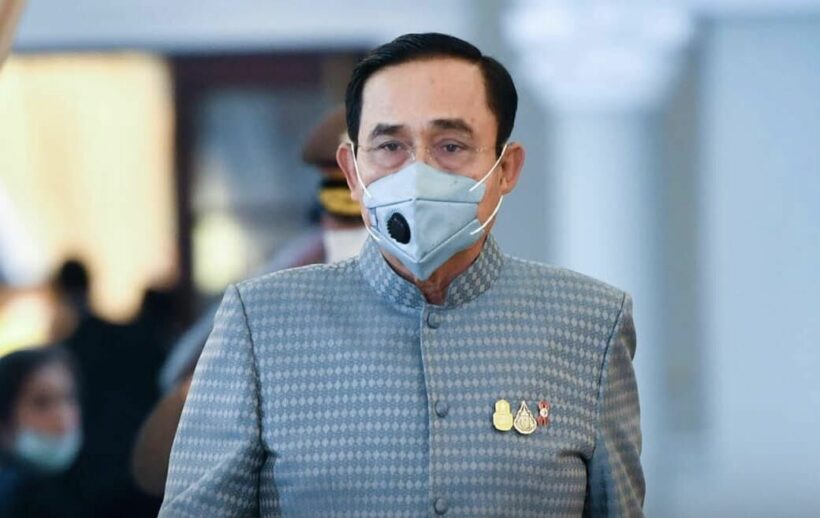 The Thai PM, Prayut Chan-o-cha will receive the AstraZeneca Covid-19 vaccine on Sunday, while Health Minister Anutin Charnvirakul will receive the Chinese jab. According to a Bangkok Post report, Sopon Mekthon from the sub-committee on vaccine management says both politicians will receive their vaccines at the Bamrasnaradura Infectious Disease Institute. On Monday, the vaccination of priority groups in specific provinces will get underway.
Speaking about the arrival of the long-awaited vaccines yesterday, Anutin said the first batch would be distributed free of charge, with costs covered by the government.
"The vaccines are for Thais and those living in the country. Anyone who charges for the vaccine will face legal action."
Thailand has taken delivery of 200,000 doses of the Chinese Sinovac jab and 117,600 doses of the AstraZeneca vaccine. The arrival of the AstraZeneca jab took many by surprise, with no mention of its imminent arrival, unlike the PR hoopla surrounding the arrival of its Chinese counterpart. Another 800,000 doses of the Sinovac vaccine are expected next month, followed by a further 1 million in April. After that, the rest of Thailand's vaccines will be from AstraZeneca, with 26 million locally-manufactured doses expected to be available from May to June and another 35 million after that.
Nakorn Premsri from the National Vaccine Institute says the AstraZeneca vaccines arrived this week as a result of a commitment by the pharmaceutical giant to ensure equal access to Covid-19 vaccines.
"The AstraZeneca vaccines that arrived in Thailand must receive a lot release certificate from the Department of Medical Sciences before distribution to priority groups designated by the Department of Disease Control."
Meanwhile, Thares Karasnairaviwong from the Department of Health Service Support says over 1.5 million village health volunteers are educating local residents about the importance of vaccination and establishing how many people fall into the priority groups who will be first to be inoculated.
SOURCE: Bangkok Post
Keep in contact with The Thaiger by following our Facebook page.
Never miss out on future posts by following The Thaiger.
Day trip to Bangkok's closest island – Koh Si Chang | VIDEO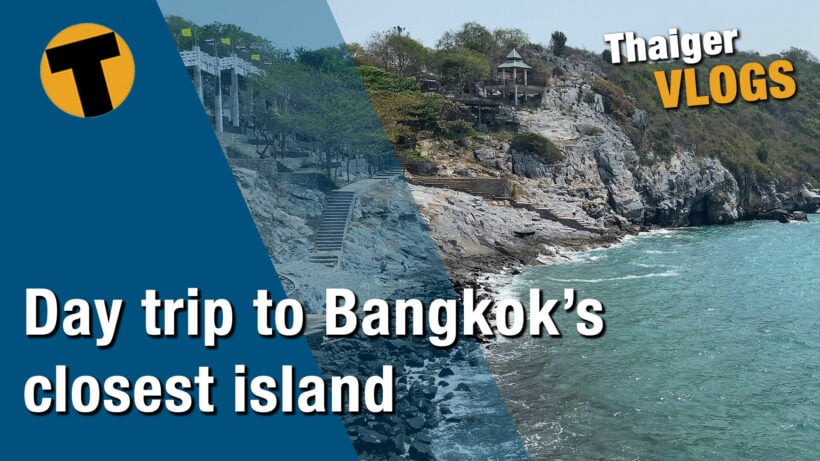 Ko Si Chang (or Koh Sichang) is a district of Chon Buri Province, Thailand. It consists of the island of Ko Si Chang and its adjoining islands. Ko Si Chang is in the Gulf of Thailand, 12 kilometres off the shore of the Si Racha District coastline. It's the closest island to Bangkok and a popular weekend away for Bangkokians. Pangrum takes us on a quick visit to the island with today's latest Thaiger Vlog.
Keep in contact with The Thaiger by following our Facebook page.
Never miss out on future posts by following The Thaiger.
Thailand acknowledges wildlife markets could be dangerous to humans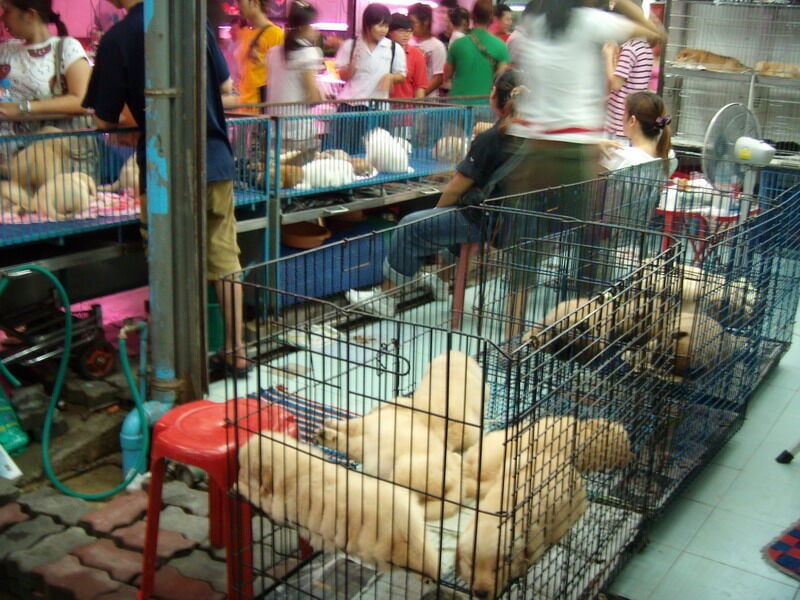 The Thai Ministry of Public Health is being praised after seemingly doing an about face over whether Bangkok's Chatuchak Weekend Market could be the source of Covid‐19. After health officials denied that the World Health Organisation was investigating the market, a recent Facebook live press conference saw the Ministry acknowledging that wildlife trades may endanger public health.
The recent investigation by the WHO of Wuhan, the province in China where Covid19 is thought to have originated, has concluded that the virus most likely did not come from a laboratory, and instead, came from animals supplied by Chinese wildlife breeding farms, or from infected animals traded somewhere in Southeast Asia. As Chatuchak Market is arguably the region's largest illegal wildlife trade market, a Danish virologist on the WHO investigation team pointed towards the Bangkok market as a potential source of the Covid19 virus.
Now, the Thai Ministry of Public Health is going to collaborate with the Ministry of Environment and its Department of National Parks to closely inspect Chatuchak market, and roll out a joint plan to increase wildlife protection and stop the wild animal trade in markets.
Southeast Asia has historically supplied most of China's wildlife trade, which the virologist sees as worrisome. As commercially traded animals can carry pathogens that could compromise a human's immune system. For example, in 2019, zebras that were legally imported into Thailand, carried a small fly species that jumped to local horses, causing African Horse Sickness. The mortality rate was over 90%, causing over 600 horse deaths.
Some animals are especially susceptible to viruses hosted by bats, such as the SARS virus. That virus jumped from a civet cat that was infected by a bat. Other viruses that are thought to have jumped from bats to other animals include rabies and Ebola. Minks and Pangolins have also been discovered to carry a coronavirus and are still being commercially traded in Southeast Asia today.
In a spotcheck carried out by Freeland, a global nonprofit organisation, Chatuchak Market is still selling ferrets, coati, civets, polecats, mongoose, raccoons, meerkats, scarlet macaws, capybara, african gray parrots, cougars, multiple species of turtles, snakes, rodents and lizards from Latin America, Africa and Australia.
SOURCE: Freeland
Keep in contact with The Thaiger by following our Facebook page.
Never miss out on future posts by following The Thaiger.