Homicide ruled out Ukrainian woman's Koh Samui death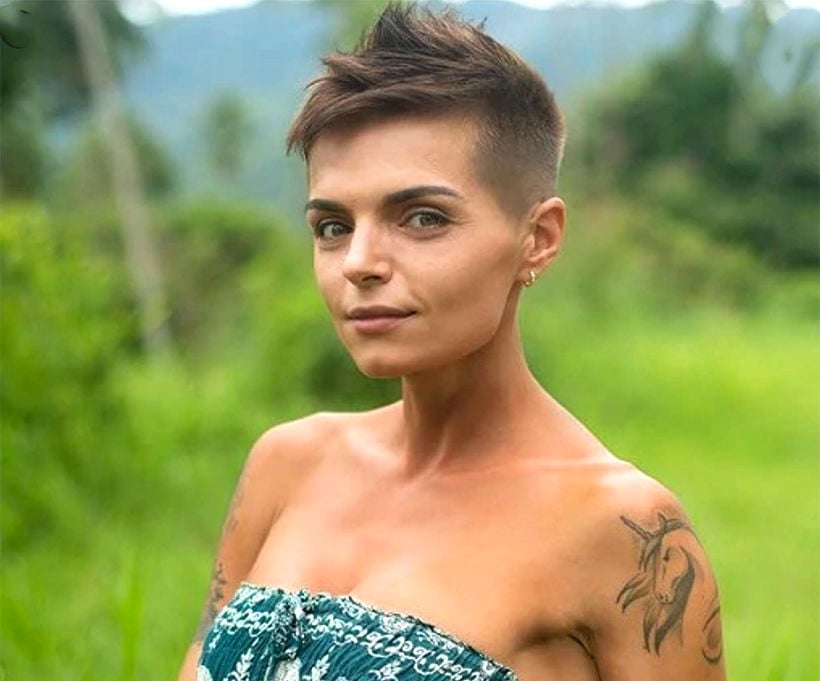 Police in the southern Surat Thani province now say the death of a Ukrainian woman on Koh Samuiwas either from natural causes or suicide, and have specifically ruled out homicide. Officers found 32 year old Olga Frolova's phone in her knapsack and suggest that she died while resting in the forest from exhaustion and heat, or at her own hand by suicide. Security footage showed that she walked to the location where body was found after returning a rented motorbike on May 25.
Authorities on Koh Samui have explicitly ruled out murder as the cause of death. The woman's decomposed body was retrieved from a trench in a forested area on June 7. Police say they're satisfied that both Frolova's estranged husband and her new partner, a UK man, had nothing to do with her death.
The chief of police for Surat Thani says the case is closed. He told reporters police now believe Frolova may have taken her own life following a visit to a motorbike rental company on May 25. She appeared to have difficulties paying the bill for the rental, an encounter which was captured on CCTV footage.
The body was first discovered by 47 year old hotel worker Uthen Ruangnon while he was picking mushrooms on June 5. A "foul odour" drew him to the area. He later brought neighbours with him to the scene on June 7, when the alarm was raised.
An investigation of Frolova's phone and social media usage showed that the Ukrainian often researched suicide and methods of carrying it out. Police also unearthed a long history of treatment for bipolar disorder and two further mood disorders which may have contributed to the woman's state of mind.
The chief said that the investigating team is still awaiting the final autopsy report, which should be available in a matter of weeks. This is required, in order to classify the cause of death as a health issue or suicide.
SOURCE Thai Examiner
Keep in contact with The Thaiger by following our Facebook page.
Never miss out on future posts by following The Thaiger.
Motorbike taxi attacked tourist in Pattaya because he was annoyed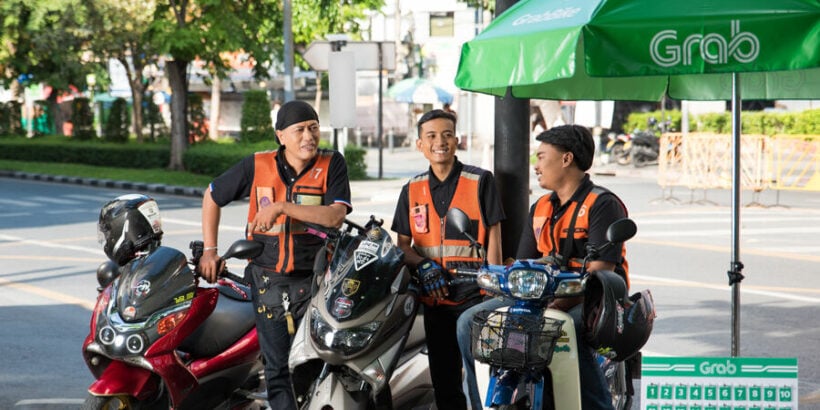 A Pattaya motorbike taxi driver is saying he was annoyed when he attacked a Chilean man out of nowhereearly yesterday morning. Amorn "Jeab" Boonmee was arrested after confessing to allegedly slapping and kicking 24 year old Salvatore Andres Castromedina, breaking his nose. According Khaosod English, Amorn says he acted in a "blind moment of fury" because he was annoyed by the man.
"I apologize. I was annoyed at the tourist who came up to speak to me and I didn't understand what he was saying. He wouldn't go when I told him to. I'm someone who gets annoyed easily, especially at people who talk a lot."
Amorn allegedly attacked the man on Pattaya's famous Walking Street at about 2am on Thursday with CCTV capturing the alleged incident.
Police say the incident has damaged Pattaya and Thailand's overall image as well as its tourism. Investigators say they are waiting for a full medical report of Castromedina's injuries before deciding what charges to bring upon Amorn.
According to Khaosod English, Castromedina said via an interpreter that this was his first time in Thailand. He went on to explain that he was asking the taxi driver for a ride to Soi Buakhao before being attacked.
According to Khaosod English, another motorbike taxi driver was seen in the CCTV footage. 45 year old Rittisak Kulsumaso says he tried to stop Amorn from attacking Castromedina.
"I really didn't want this to happen. It's already hard to make money. [Castromedina] had also been drinking alcohol."
Rittisak says he is the one who took Castromedina to the police station to file a report. He also says he turned himself in after the incident took place. Castromedina was sent to the hospital after the attack for medical treatment. According to Khaosod English, a picture shows police officers giving Castromedina a basket of chicken essence soup, wishing him a speedy recovery.
SOURCE: Khaosod English
Keep in contact with The Thaiger by following our Facebook page.
Never miss out on future posts by following The Thaiger.
Police officer arrested for allegedly stealing grenade launcher and other weapons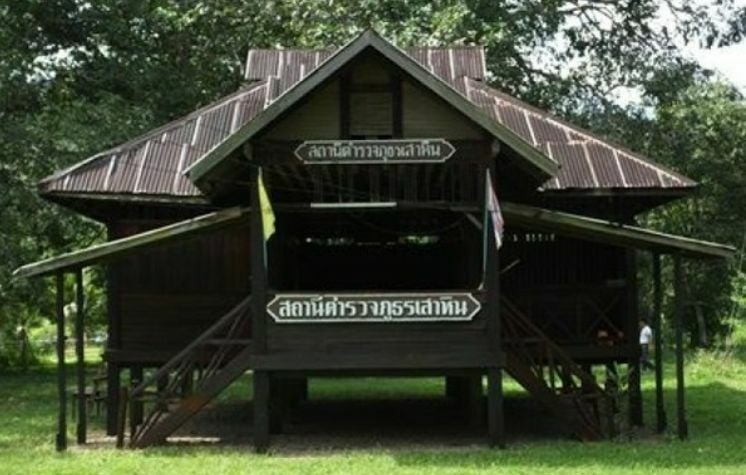 A police officer was arrested for allegedly stealing a M79 grenade launcher and other weapons from a police station armoury in Mae Hong Son, a province in Northern Thailand bordering Myanmar. Police say officer Santichai Luerat planned to sell the guns and ammunition to a buyer who would then sell the weapons to members of an ethnic minority across the border in Myanmar.
Sao Hin Police Station commissioner says he noticed a number of weapons were missing from the station's amoury – a M79 grenade launcher, 9 guns, 21 rifles and a flak jacket. A video recorder was also stolen, police say. Police have confiscated 4 of the stolen guns, 6 rifles and the flak jacket, but the rest of the weapons are still missing.
Santichai is an officer from the Kong Koi Police Station and lives near the Sao Hin station. Reports do not say what charges the officer faces or if he was transferred from his post. Police are still investigating and searching for the missing grenade launcher, guns and rifles.
SOURCE: Nation Thailand
Keep in contact with The Thaiger by following our Facebook page.
Never miss out on future posts by following The Thaiger.
Thailand law enforcement gets new "laser" narcotics analysers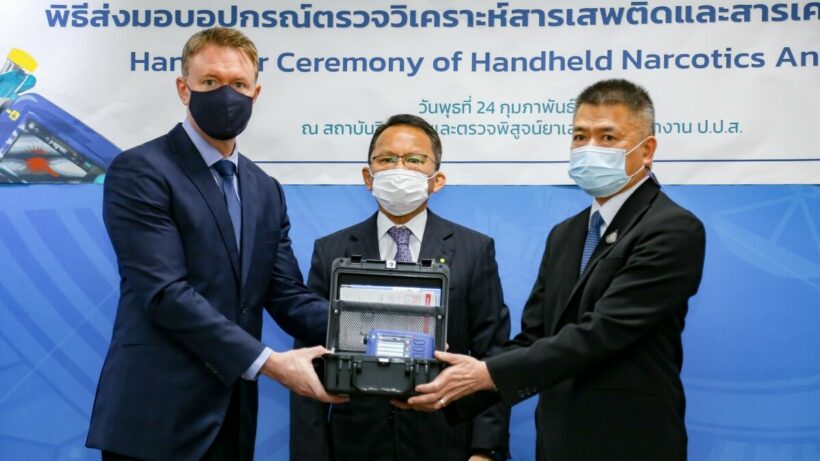 Thailand law enforcement will now use a new "laser" narcotics analyser to test suspicious substances and chemicals in major drug busts. It's apparently a more accurate method to identify illicit drugs than the current colour test. The new portable drug test happens to come a few months after Thailand claimed to have seized 11.5 tonnes of ketamine in the "biggest drug bust ever" and then discovered the substance was actually a cleaning agent.
In earlier reports, Justice Minister Somsak Thepsutin said the mistake was a "technical error" and the testing fluid had turned "purple," a positive sign for ketamine. Somsak didn't mention the failed ketamine bust when announcing that a pair of "portable Raman spectroscopy analysers" had been delivered to Thailand from the United Nations Office on Drugs and Crime. He says the new tool is more accurate than the colour test.
"The new portable analysers utilise the Raman spectroscopy technique to identify suspicious drugs and chemicals in less than 30 seconds, and more accurately than the colour test method that we currently use."
Not only can the device detect drugs, but apparently its laser can also detect additives like colouring and flavouring agents, according to Office of the Narcotics Control Board secretary general Wichai Chaimongkhol.
"The machine can detect chemicals either in powder, crystallised, tablet, capsule or liquid form… Its laser can penetrate transparent containers or wrapping of up to 2mm thickness and read the scattering of light to identify the substance accurately, reducing the risk of officials handling harmful chemicals while also helping preserve the evidence."
The tool is planned to be used to identify suspicious drugs and chemicals that are smuggled across the border as well as at airports and seaports.
SOURCE: Nation Thailand
Keep in contact with The Thaiger by following our Facebook page.
Never miss out on future posts by following The Thaiger.