Drunken Petchabun man burns down his house after girlfriend leaves him for drinking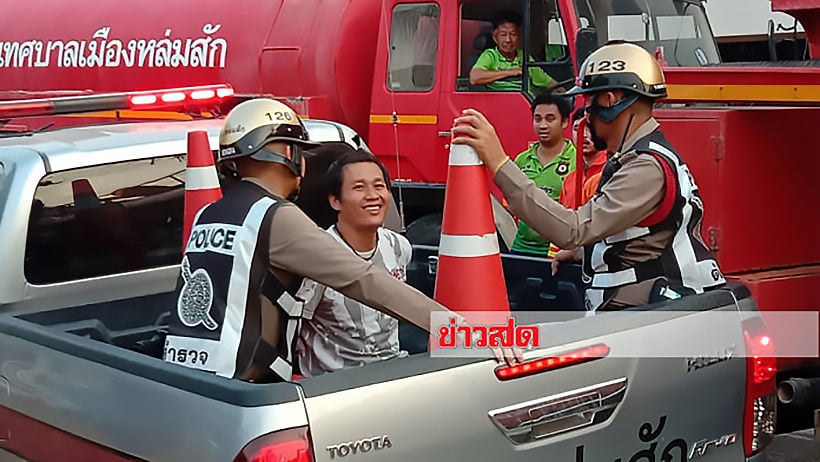 A man in the central Petchabun province burned down his house Wednesday after his girlfriend left him over his drinking habits. Police say he was drunk at the time. At 5pm police received a report of "a crazy man" burning down his own home. Officials notified the fire station and officers were sent to the home. Officials arrived to find a single-storey house ablaze. All homes in the area are very close to each and firefighters struggled to control the flames and prevent the flames spreading to neighbouring homes.
The house was completely destroyed, the flames destroying everything, including all belongings and contents. The owner, 35 year old Jenrop Deena, lived with his with his girlfriend, 19 year old Supaporn Nunil, in the home. On the day of the incident, Jenrop began drinking and was already drunk shortly after sunrise. Supaporn went to her mother's home in another village.
Jenrop tracked her down and tried persuade her to return, but Supaporn refused, insisting on staying with her mother for safety. Jenrop returned home and shortly after set the home on fire. Villagers found Jenrop and kept him safe until police arrived.
SOURCE: Thai Residents
Keep in contact with The Thaiger by following our Facebook page.
Never miss out on future posts by following The Thaiger.
Thai laws, how to stay out of jail in Thailand | VIDEO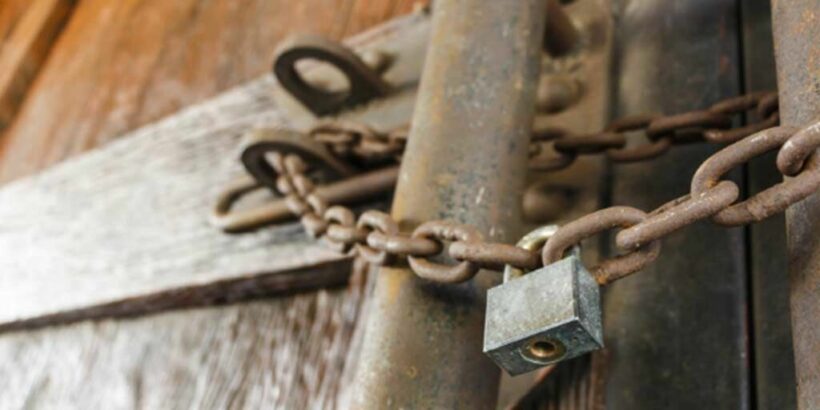 Thailand has plenty of laws, some of them applied more vigorously than others. Some not at all. But the ones they do apply can get you in hot water or, at worst, in a Thai jail. You DON'T want to end up there. Here's a few of the better and lesser known Thai laws from The Thaiger. You can visit all our videos, and subscribe to our channel HERE.
https://www.youtube.com/c/TheThaiger/videos
Keep in contact with The Thaiger by following our Facebook page.
Never miss out on future posts by following The Thaiger.
Nonthaburi gamblers given jail sentences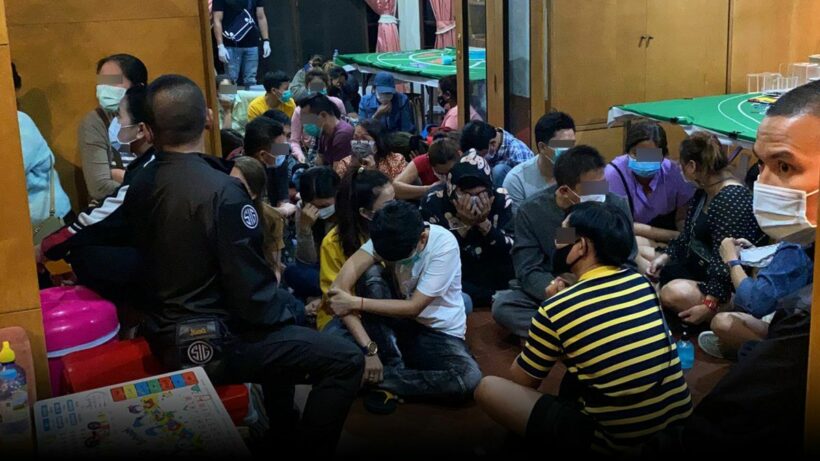 Following a raid on an illegal gambling den in the central province of Nonthaburi, 41 people have been handed jail sentences at Nonthaburi Provincial Court. Somjit Hinkerd and Sorasak Janthamanee were convicted of running a gambling den in the Bang Bua Thong district and sentenced to 3 months and 15 days' imprisonment. The other gamblers were sentenced to 15 days' imprisonment, suspended for 1 year, and a 10,000 baht fine each.
The gamblers were all arrested during a raid on Thursday night, which caught them playing a card game known as Dragon-Tiger. Nation Thailand reports that the property is owned by Sorasak and it's understood the gambling was organised by Somjit. The operation took the form of a "moving casino", in that it would regularly change location to avoid being caught.
Illegal gambling dens are thought to have played a significant role in the resurgence of Covid-19 in Thailand. PM Prayut Chan-o-cha has appealed for the public's help in identifying such operations, saying the government needs citizens' cooperation to shut them down.
SOURCE: Nation Thailand
Keep in contact with The Thaiger by following our Facebook page.
Never miss out on future posts by following The Thaiger.
Arrest warrants sought for 8 civilians suspected of smuggling migrant workers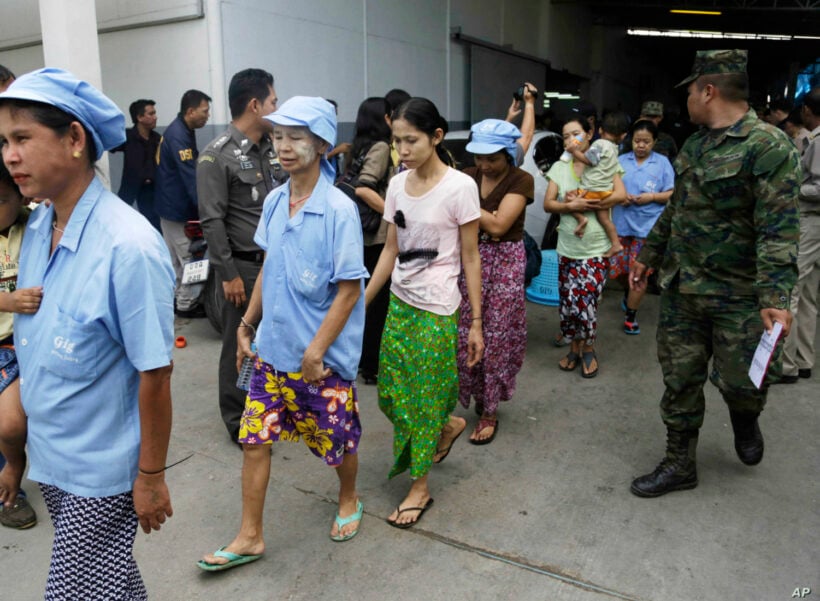 Deputy national police chief Damrongsak Kittiprapas has confirmed that arrest warrants are being sought for 8 civilians implicated in the illegal smuggling of migrant workers. The Bangkok Post reports that the 8 face charges of aiding and abetting illegal immigration. The workers were trafficked from Myanmar to the central Thai province of Samut Sakhon, where the latest outbreak of Covid-19 began last month. 20 police officers are also being investigated for their role in the smuggling operation. They have been suspended from duty pending a full investigation. It's thought there are up to 25 police officers suspected of involvement.
"After tracing the migrant workers' route into Samut Sakhon and then jobs at its shrimp market, we found that most received direct assistance from more than 20 police officials and eight civilians. They smuggled the workers across the border in Sangkhla Buri district of Kanchanaburi and then provided transport to get them to Samut Sakhon."
Damrongsak says an investigative committee is being set up prior to criminal prosecution and disciplinary action being taken against the police officers involved.
"A formal fact-finding procedure will be carried out before both disciplinary and legal action is pursued against them."
The committee, which is being chaired by the assistant national police chief, will work with a separate panel set up by the government to investigate the role of police officers in people smuggling. The committee is mostly made up of police officers. Damrongsak says PM Prayut Chan-o-cha insists that investigating officers carry out their duties in an honest and transparent manner.
SOURCE: Bangkok Post
Keep in contact with The Thaiger by following our Facebook page.
Never miss out on future posts by following The Thaiger.