Drink-driving professor crashes, injures 2 police and elderly woman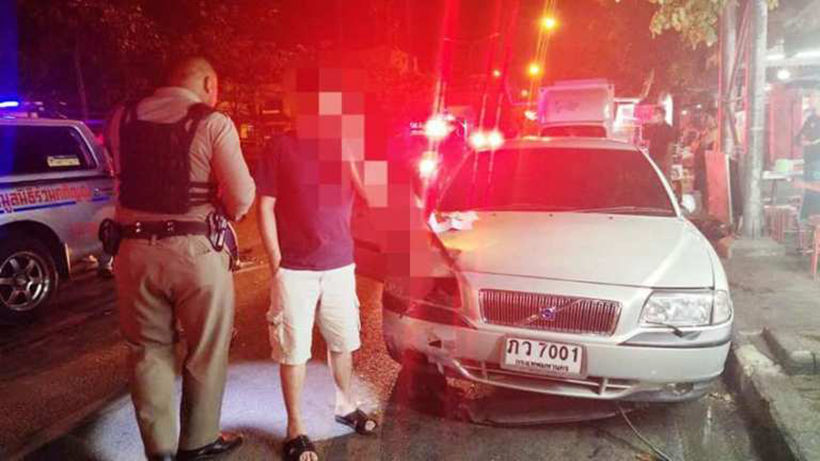 A university professor has been arrested for drink driving in Samut Prakan, just south of Bangkok, after he crashed into a police motorcycle. Two police officers and an elderly woman were injured in the incident. Police and a rescue team were called to the scene and discovered a police motorbike lying on the road and 2 injured officers.
The injured woman was a 70 year old roadside foodstall owner. She says was working as usual when the car drove into her. Police say the car drove directly into their police bike from behind. The motorbike was thrown 20 metres away, while the two officers fell to the ground.
Officers asked the professor to step out of his car but he appeared drunk and refused. When he eventually came out officers took photos of the scene and checked security footage before removing his car to the station.
Police invited him to the station but the professor insisted on waiting for his sister. Officers asked him to take a breathalyzer test, but he refused and tried to drive away using his sister's car. An officer tried to stop him as he was still drunk, sparking a heated argument with the sister.
Police reported the professor's alcohol level was roughly three times the legal limit. He was charged with drink driving causing injury to 3 persons and other damages.
The professor's sister filed a report alleging that officers abused her during her brother's arrest.
SOURCE: Chiang Rai Times
Keep in contact with The Thaiger by following our Facebook page.
Never miss out on future posts by following The Thaiger.
Police say at least 2 people to be arrested in Bangkok bomb attack – UPDATE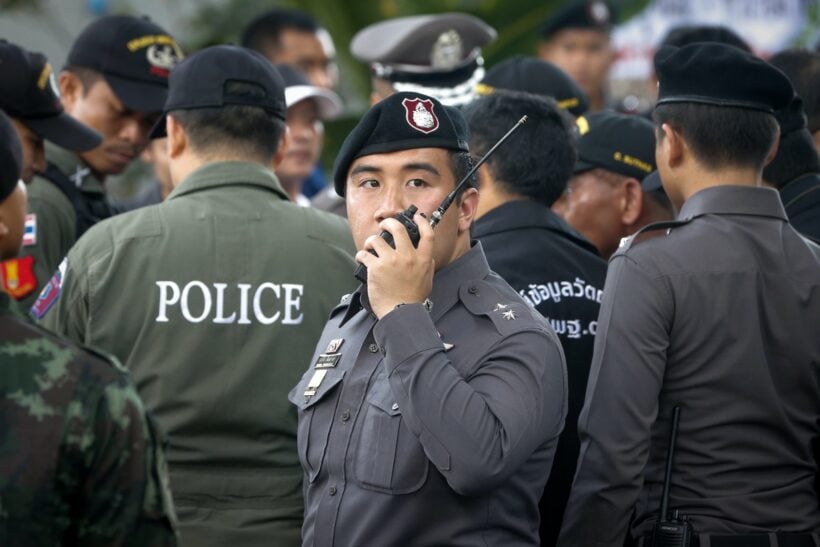 Police say they will issue arrest warrants for at least 2 people in connection to yesterday's bomb attackin Bangkok. According to Thai PBS World, the people are suspected of throwing a ping pong bomb into a group of police officers in front of the Chamchuri shopping centre that injured 3 policemen and 1 reporter. But previous reports by Khaosod English say the bomb attack saw only 2 policemen injured out of a total of 4.
Piya Tawichai, the deputy commissioner of the Metropolitan Police Bureau, says it is believed that the perpetrators threw the bomb from a vehicle on the flyover heading towards Hua Lampong railway station. Police say they found nails, wire and black electrical tape at the scene of the explosion.
The attack occurred at 6pm, during a pro-democracy rally over the government's enforcement of the lesé majeste law, which has seen over 43 people arrested, including students, since November. Just last week, a Thammsat University student was arrested in his dorm room over lese majeste charges. Ironically, the reason for his arrest was reportedly due to his calling for such a law to be abolished.
Earlier today, a group of pro-democracy protesters and Ratsadon guards rallied in front of the Internal Security Operations Command head office in Dusit district, demanding for the release one of the guards, who has been missing since last night.
ISOC spokesman Thanathip Sawangsaeng responded to the claims by saying that ISOC had nothing to do with Mongkol's disappearance because it is "not responsible for maintaining peace and order in the city."
Now, Thai Lawyers for Human Rights have reported that that Mongkol has been released in the Bangpoo area. Mongkol and his lawyer went to notify the police at the Muang district police station and say that Mongkol will be sent for a physical and psychological evaluation.
SOURCE: Thai PBS World
Keep in contact with The Thaiger by following our Facebook page.
Never miss out on future posts by following The Thaiger.
Police hunt for those behind Bangkok bomb attack near pro-democracy protest site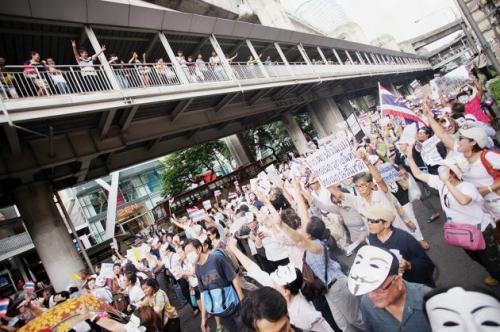 Police are hunting for those responsible for yesterday's bomb attack that hit near a pro-democracy protest site in Bangkok. The attack occurred at Samyan Intersection at around 6pm, leaving 4 people injured, including 2 policemen. Bangkok police chief Phukphong Phongpetra says the device used appears to be a pingpong bomb, which was filled with nails.
Demonstrators gathered yesterday in front of Samyan Mitrtown shopping mall to protest enforcement of Thailand's royal defamation law, which has been used sweepingly since the protests started up again last year. Riot police were deployed to the site as well as to Victory Monument, where police dispersed a group of activists earlier yesterday.
Since November, at least 43 people have been charged with lese majeste, including underage students, with most being comprised of activists that helped organise the protests in Bangkok calling for monarchy reforms.
"The government does not wish to see a rise in infections caused by political rallies. Therefore, we'd like to ask for cooperation from the public to comply with measures to prevent the spread of COVID-19."
The cooler weather is expected to last for another 2 days, after a cold spell from China washed over Thailand, with the northern part of the country expected to see a drop of up to 8 degrees Celsius in temperature.
Authorities are banning any unauthorised gatherings under the Emergency Decree, as Anucha confirms the need to carry out the decree as well as Thailand's Communicable Disease Act measures.
SOURCE: Khaosod English
Keep in contact with The Thaiger by following our Facebook page.
Never miss out on future posts by following The Thaiger.
Thai laws, how to stay out of jail in Thailand | VIDEO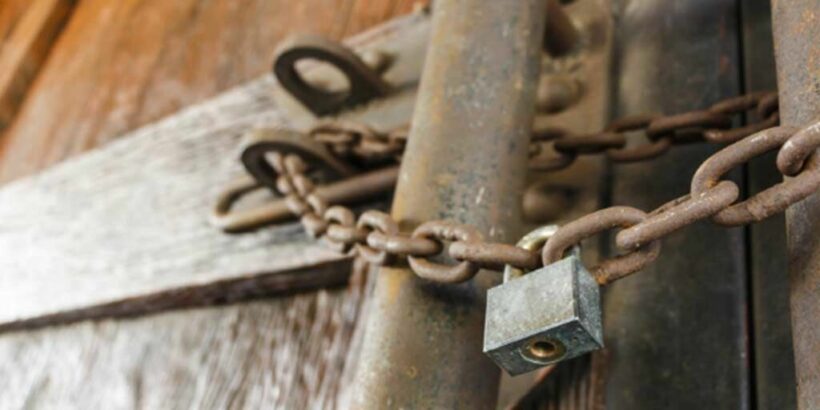 Thailand has plenty of laws, some of them applied more vigorously than others. Some not at all. But the ones they do apply can get you in hot water or, at worst, in a Thai jail. You DON'T want to end up there. Here's a few of the better and lesser known Thai laws from The Thaiger. You can visit all our videos, and subscribe to our channel HERE.
https://www.youtube.com/c/TheThaiger/videos
Keep in contact with The Thaiger by following our Facebook page.
Never miss out on future posts by following The Thaiger.