"Boss" commission chief says Thai justice system in need of reform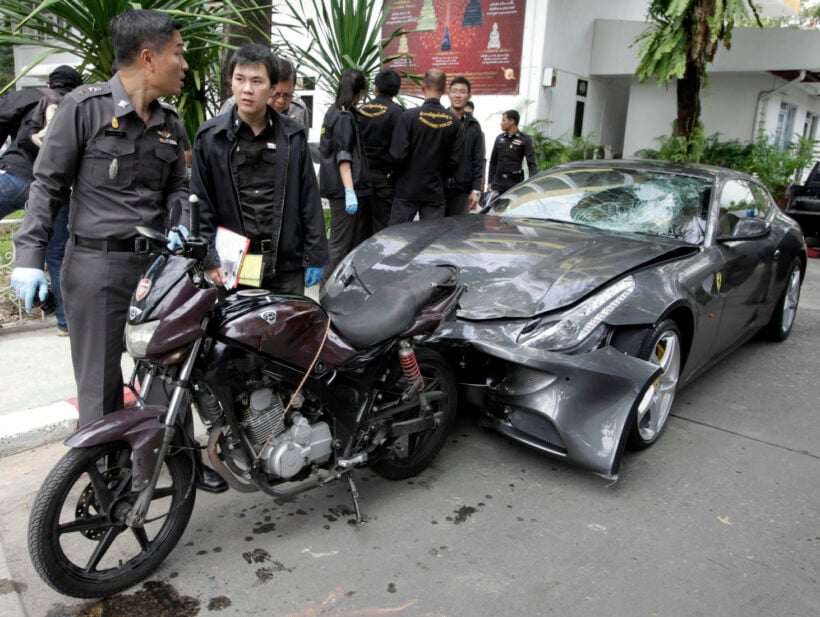 Former National Anti-Corruption Commissioner, Vicha Mahakun, who led the recent inquiry into the handling of the case against Vorayuth "Boss" Yoovidhya, says Thailand's justice system is in need of reform. Red Bull heir and grandson of co-founder Chaleo Yoovidhya, "Boss" stood accused in a 2012 hit-and-run case that caused the death of a 47 year old Bangkok police officer who was hit by Boss's Ferrari and dragged over 100 metres, before the car fled the scene.
Boss was never brought to justice and is believed to be living outside Thailand, having managed to flee the Kingdom in 2017. Despite various media outlets being able to photograph him living a jet-set lifestyle in London, Singapore, and Japan, Thai officials appeared unable to track him down. A "red notice" for his arrest mysteriously disappeared from the Interpol website. Finally, in July of this year, all charges against him were dropped by the then-deputy director of the Office of the Attorney General.
The resulting uproar from outraged Thais resulted in the PM ordering an independent investigation, led by Vicha. Having presented his findings to the PM earlier this month, the chairman of the investigating panel says the whole Boss fiasco proves that Thailand's legal system needs to be reformed. He says the decision to drop all charges in the case clearly came about as a result of systemic corruption.
"Why was the case that should have been closed within a year delayed for 8 years? There's a legal proverb 'justice delayed is justice denied'. An attempt to delay it gives a clue."
In addition to pointing the finger at prosecutors involved in the case, Vicha takes aim at the Royal Thai Police, saying reform there is long overdue. He adds that the Thai justice system is robust, claiming it is those working within it who are the problem. Vicha says Thailand's ingrained culture of nepotism has affected not only the justice system, but has resulted in economic disparity, and says changes will be brought about by the young people now rebelling against the system.
"When 12 and 13 year olds march on the streets raising 3-finger salutes, and adorn themselves with white ribbons all over Thailand, it shows how corrupt people with power are."
SOURCE: Nation Thailand
Catch up with the latest daily "Thailand News Today" here on The Thaiger.
Keep in contact with The Thaiger by following our
Facebook page
.
Never miss out on future posts by
following The Thaiger
.
Thai "net idol" arrested on attempted murder charges over alleged Bangkok shooting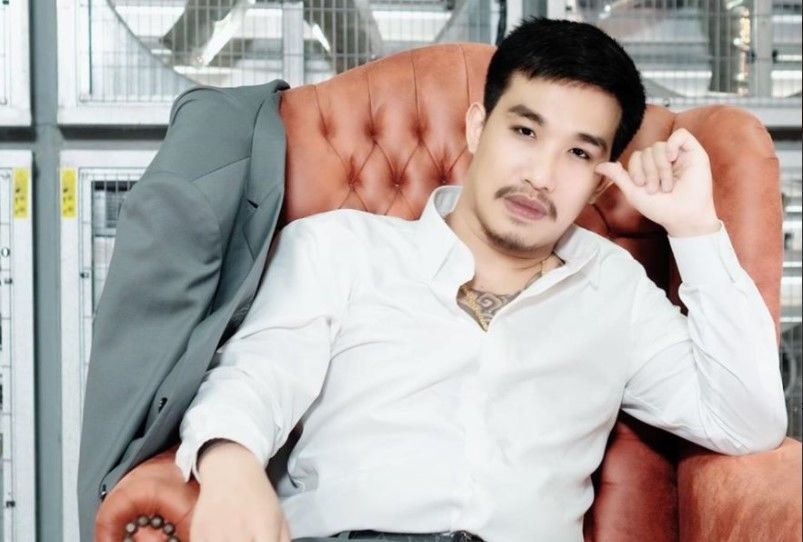 Police arrested internet "idol" and self-professed gambler Apirak "Sia Po" Chat-anon who allegedly shot 2 men outside a massage parlour on Bangkok. Sia Po had turned himself in to police, saying he was at the shooting, but wasn't carrying a firearm. Police arrested him on charges of attempted murder, illegal possession of a firearm, carrying the gun in public and firing shots.
The shooting happened around 10:30pm Tuesday night outside the Saree Sauna & Shop on Ratchaphurek Road in the Phasicharoen district, injuring 2 men. Reports don't go into detail about the men's conditions, or if they have been interviewed by police.
Sia Po told police he is a regular customer at the massage shop and was there on Tuesday with 3 of his friends while his brother was out on an "appointment" with 2 "rival" men at a nearby liquor store. Apparently, it didn't go well. Sia Po's brother along with 10 friends met up with him at the massage shop, but then the rival group arrived with possibly around 200 people. Sia Po says the rival men pointed guns at them and he estimates 60 shots were fired.
Sia Po claims he didn't have a firearm and says he quickly fled the scene. He asked police to review surveillance camera footage. Police searched his family's home and did not find any illegal weapons or other evidence.
The Bangkok Post once called Sia Po the "Gambler King." Sia Po has advocated for the legalisation of gambling and the government even asked him to be an advisor on a committee reviewing the gambling law.
Sia Po is also a former boxer and a so-called "net idol." Various Facebook pages and accounts are under Sia Po's name. One account posts photos of himself with stacks of cash, many 1,000 and 500 baht bank notes, saying that he will pay girls who "make me happy."
SOURCES: Bangkok Post| Facebook
Catch up with the latest daily "Thailand News Today" here on The Thaiger.
Keep in contact with The Thaiger by following our
Facebook page
.
Never miss out on future posts by
following The Thaiger
.
Missing man's body found in Krabi forest, wife believes he was killed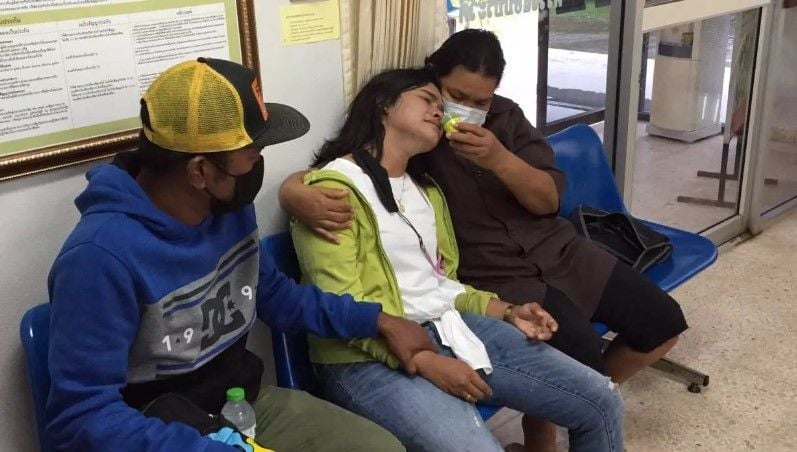 The body of a missing man was found by locals walking through a forest in Krabi's Plai Phraya district. The man's wife believes he was murdered, but police have not announced if they will open a homicide investigation, saying they are waiting for autopsy results.
47 year old Arun Sittisang went missing in May. Authorities who initially examined the body believe he has been dead for at least 3 months. His wife, 47 year old Sujit Kaewwihok, travelled from Nakhon Si Thammarat to identify the body and says she thinks Arun was killed.
Arun's 21 year old daughter says her father contacts the family on a regular basis since he often travels, but he suddenly stopped calling in May.
SOURCES: Nation Thailand| Thairath
Catch up with the latest daily "Thailand News Today" here on The Thaiger.
Keep in contact with The Thaiger by following our
Facebook page
.
Never miss out on future posts by
following The Thaiger
.
Thieves arrested after stealing safe containing 10 million baht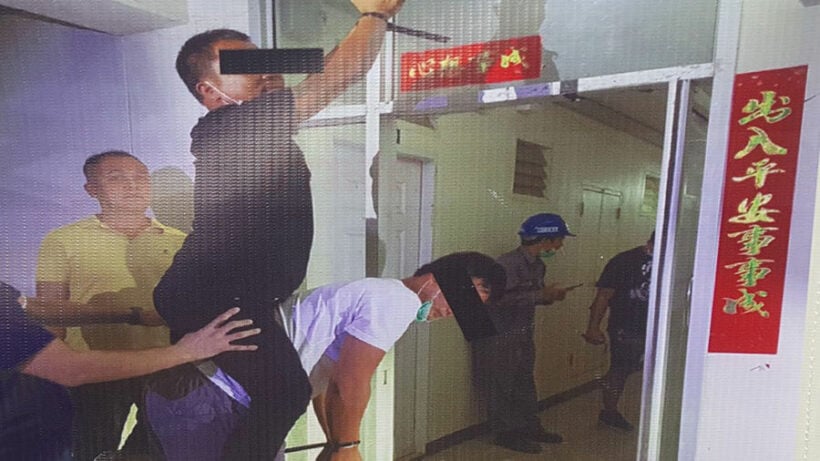 Police in the central province of Saraburi have arrested 6 people suspected of stealing a safe containing over 10 million baht in cash. Thai Residents reports that officers found over 7 million baht in US dollars and Chinese yuan, and over 3 million baht in Indonesian rupiah.
Saraburi police arrested the suspects on Monday, who have been named as, 34 year old Prem, who worked as a Chinese interpreter, 33 year old Wuttisad, 36 year old Bangorn, 36 year old Nipon, 39 year old Athit, and 24 year old Thanongsak.
It's understood Wuttisad and Bangorn are married and recruited the other suspects to assist with the robbery, with Nipon finding the truck used in their escape. Prem is understood to have been very familiar with the office building where the robbery took place, confirming that security cameras were off at the time of the burglary on August 22. The thieves broke into the premises in the district of Muak Lek, in Saraburi, and managed to carry a safe down from the second floor, before absconding with it. The safe is believed to be the property of a Chinese national, named as Jang Hui Jwean.
Police are still searching for an additional suspect, named as 28 year old Thanawut Kaewprasit, from the north-eastern province of Chaiyaphum. Officers have also seized evidence, including 5 mobile phones, a truck registered in the north-eastern province of Nong Bua Lamphu, several bank books, and the clothes worn by the suspects when they carried out the robbery.
SOURCE: Thai Residents
Keep in contact with The Thaiger by following our
Facebook page
.
Never miss out on future posts by
following The Thaiger
.