6 people found guilty for "pretty" Bangkok model's death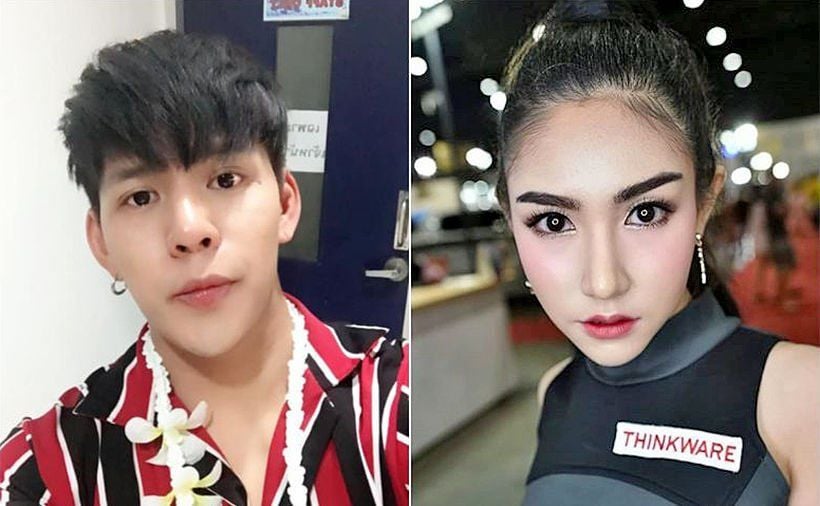 A man has been sentenced to 8 years in prison for the death of Thitima "Lunlabelle" Noraphanpiphat, a 25 year old model who was found dead last year in the lobby of a Bangkok condominium. Rachadech "Nam Oon" Wongthabutr was found guilty of illegally detaining Lunlabelle and leaving her dead body in the condominium. 5 other people were found guilty for involvement in the woman's death.
Police reports say she died from "extreme alcohol intoxication" with a blood alcohol level of 418 milligrams per 100 millilitres. Lunlabelle was a model, known in Thailand as a "pretty," and often did promotional work. She had been hired to serve drinks at a house party in Nonthaburi, outside Bangkok, on September 16, 2019. The next day, she was found dead on a sofa in a Bangkok condominium.
The case exposed another side of the entertainment business. Sexual harassment and abuse are common in the line of work where the models are often pressured to drink excessive amounts of alcohol. Since the "pretties" are typically looked down upon in Thai society, the women tend to not file police complaints when there is abuse.
Wongtabutr, then 24 years old, was the last person Lunlabelle was seen with alive. Surveillance camera footage shows him entering his apartment building with a woman who appeared to be unconscious. He took her up to his floor and carried the woman back hours later, leaving her lifeless body on a sofa in the lobby.
The homeowner who hosted the party, 29 year old Chaiyaphon Panna, as well as 4 others who attended the party – 33 year old Nathee Sathipongsathaporn, 24 year old Phikunthong Bunpha, 35 year old Koset Ritnithiruek and 27 year old Kritsada Lohitdi – all were found guilty of being involvement in the model's death. They were sentenced to 5 years and 4 months in prison and must pay 748,660 baht in compensation.
SOURCE: Nation Thailand
Keep in contact with The Thaiger by following our
Facebook page
.
Never miss out on future posts by
following The Thaiger
.
From 40 million visitors to 41: first STV tourists arrive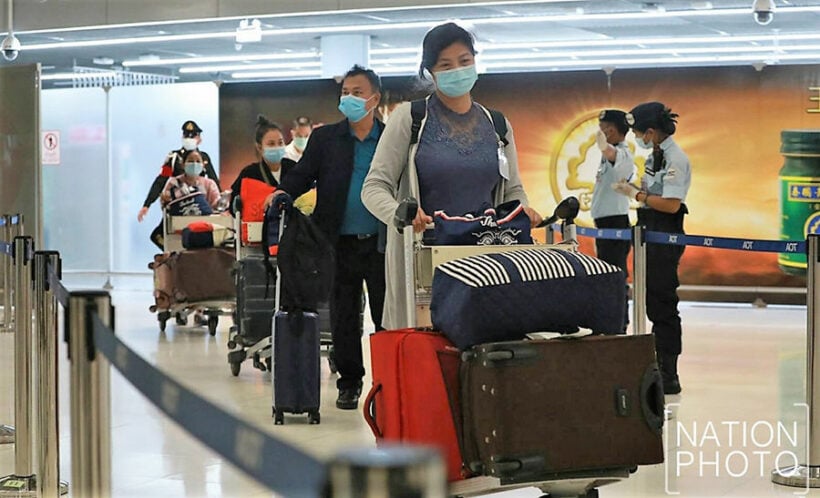 In 2019, almost 40 million tourists arrived in Thailand. Yesterday, it was 41. As the Thais say, cha cha… Thailand is slowly, slowly, re-opening its borders after the Covid-19 pandemic forced a total shutdown in March. Yesterday, the Kingdom welcomed its first tourists in 7 months, with the arrival of 41 Chinese tourists from Shanghai. The group landed at Bangkok's Suvarnabhumi airport on a chartered flight laid on by Spring Airlines, a low-cost Chinese carrier.
The visitors are here on the recently-launched Special Tourist Visa and upon touchdown, had to download a special app to track their movements while in Thailand. Yuthasak Supasorn, governor of the Tourism Authority of Thailand, also confirmed they will carry out 14 days' quarantine, before they are free to travel around. The STV grants them a stay of up to 90 days and can be extended twice.
"Most of them planned to visit the beach and they already reserved hotel rooms."
Meanwhile, the southern island of Phuket had been expecting to welcome around 120 Chinese tourists on October 8, but that visit never materialised, with various reasons given for the delay. Some officials pointed to the island's legendary vegetarian festival, which is currently underway, saying they did not want to deter domestic tourists who might be afraid of an increased risk of the virus. Others said it was simply because officials on the island wouldn't have the manpower to deal with both events. And others still pointed to the small matter of nobody having applied to come.
The STV scheme appears to be finally up and running however, even if Phuket appears to have been left out of the picture for now. Yuthasak confirms another 147 Chinese tourists are scheduled to land at Suvarnabhumi on October 26, adding (very optimistically) that they're expected to spend around 800,000 baht each while here.
Thai Airways has also confirmed it will bring 120 visitors from Shanghai to Bangkok on October 28. This group will consist of various categories, including tourists, repatriating Thais, and others arriving on medical visas.
In 2019, the Chinese made up the vast majority of foreign arrivals in the Kingdom, at around 10.99 million. Yuthasak is hopeful the return of international visitors is the beginning of the tourism sector's recovery. Be that as it may, it's almost certain there's a very long and winding road ahead.
SOURCE: Bangkok Post
Keep in contact with The Thaiger by following our
Facebook page
.
Never miss out on future posts by
following The Thaiger
.
Man arrested for growing 108 cannabis plants in Samut Prakan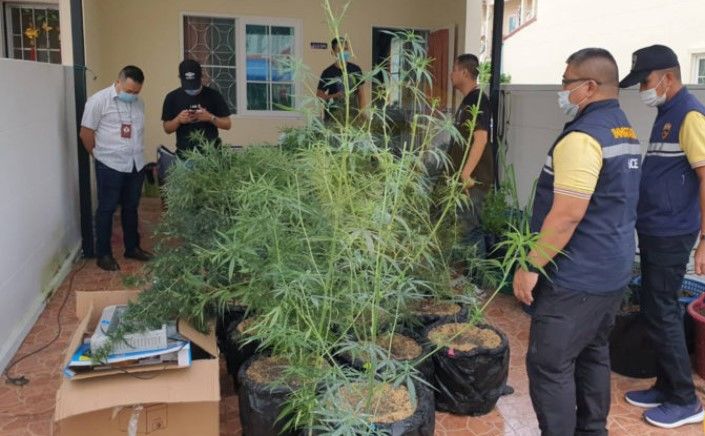 Police arrested an Argentinian man for growing cannabis at his house in Samut Prakan, just southeast of Bangkok. 35 year old Sagas Nur told police he planned to produce cannabis oil.
Medical marijuana is legalised – with limitations – while recreational marijuana is still classified as a category 5 narcotic. Sagas is facing charges of producing a category 5 narcotic. He could face 2 to 15 years in prison and a fine of up to 1,500,000 baht.
Police were tipped off about Sagas' alleged growing operation. They searched the house and say they found 108 cannabis plants that were about 1.5 metre high. Sagas allegedly told police he bought the seeds online with the intention to grow plants and then produce cannabis oil.
Thailand legalised medical marijuana in 2018, becoming the first country in Southeast Asia to do so. Recreational marijuana trafficking and operations continue to be busted by police while the government studies medical marijuana with plans to tap into the global market. The Public Health Minister Anutin Charnvirakul even helped plant cannabis seedlings at a government-run facility with 1,300 plants.
SOURCES: Bangkok Post | South China Morning Post
Catch up with the latest daily "Thailand News Today" here on The Thaiger.
Keep in contact with The Thaiger by following our
Facebook page
.
Never miss out on future posts by
following The Thaiger
.
Opposition MPs petition for Bangkok State of Emergency to be lifted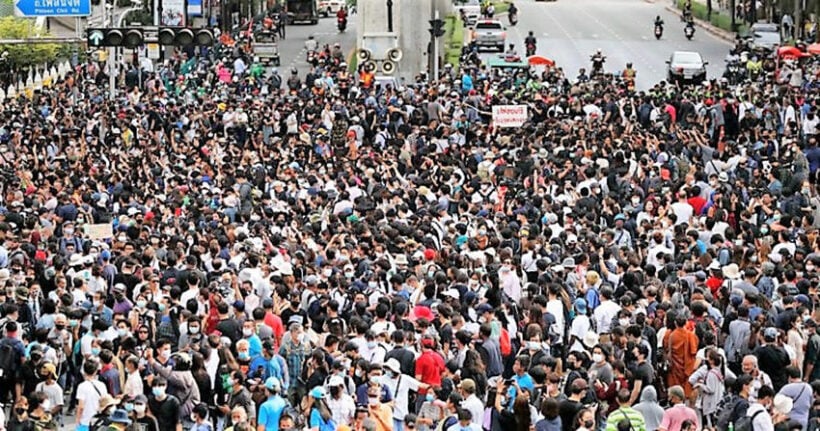 A group of opposition MPs and other activists will today petition to have the emergency decree currently in force in Bangkok revoked. Thai PM Prayut Chan-o-cha imposed the state of emergency last Thursday morning, in the wake of escalating political unrest in the capital. Now a number of Pheu Thai MPs and other opponents of the State of Emergency are calling on the Civil Court to retract it.
Last weeks declaration was "rubber stamped" the next day by an emergency meeting of the Thai cabinet.
One of those petitioning for the state of emergency to be rescinded, is the President of the Lawyers' Association of Thailand, Narinphong Jinaphak. He says enforcement of the decree is illegal and that there is nothing to justify it, pointing out that political rallies have been peaceful, and protesters have acted within the confines of the law. He also points out that the Thai Constitution guarantees citizens the right to assemble.
Meanwhile, the Bangkok Post reports that Cholnan Srikaew, Pheu Thai MP for the northern province of Nan, has described the PM's announcement of the State of Emergency in the early hours of last Thursday as illegitimate. He adds that should the court decide the state of emergency is unlawful, the group may sue the government for having declared it.
The group is also petitioning for an interim injunction, to prevent authorities from using the emergency decree against protesters, while the court considers whether to revoke it altogether.
Meanwhile, national police chief, Suwat Jangyodsuk, says officers are still under orders to avoid the use of force when dealing with protesters, in order to protect them and the general public. He denies that water cannons used to disperse a protest in Bangkok on Friday contained chemical substances known to cause irritation.
SOURCE: Bangkok Post
Keep in contact with The Thaiger by following our
Facebook page
.
Never miss out on future posts by
following The Thaiger
.