1000 kilograms of marijuana seized in northeastern Thailand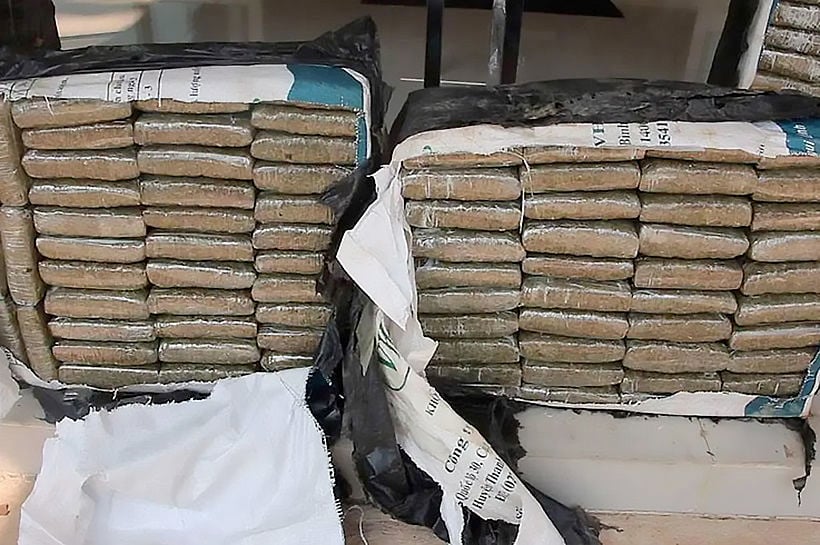 More than a tonne of marijuana has been been recovered in Thailand's Bung Kan province, in the far north east on the Laos border. The stash was discovered in fertiliser sacks by a security patrol boat along the Mekong river.
Authorities say a longtail boat with 4 to 5 men on board was spotted pulling up to the river bank, where the men began unloading sacks. When the patrol boat approached and demanded they stop for a search, the men fled, leaving 25 sacks behind. The sacks contained a total of 1,000 bricks of dried, compressed marijuana, weighing about a kilogram each.
More than 3 tonnes of dried marijuana was seized in Nakhon Phanom, a few hundred kilometres downstream, back in February.
Thailand is set to become the main competitor in the Asian medical marijuana and hemp markets, even though the full commercialisation of the sector and liberal access for private businesses isn't likely before 2024, according to a new report.
Thailand's medical cannabis market has been characterised as "high potential, having fast regulatory developments and a considerable degree of protectionism," according to the analysis by Vienna-based Cannabis Catalysts.
Thailand's volatile Public Health Minister Anutin Charnvirakul is a leading proponent of the legalisation of marijuana for medical and even recreational use.
SOURCE: Chiang Rai Times
Keep in contact with The Thaiger by following our
Facebook page
.
Woman convicted for 2005 stabbings, allegedly kills 5 year old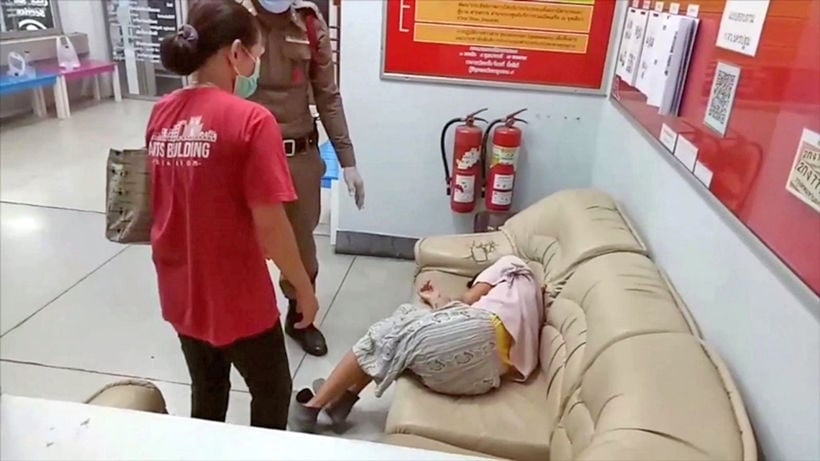 A mental patient who served prison time for the 2005 stabbings of 4 girls in Bangkok has turned herself in to police after allegedly stabbing a 5 year old girl to death.
50 year old Ms. Jitrlada Tantiwanitchasuk gave herself up to police in Nakhon Pathom province otside Bangkok yesterday. The 5 year old victim was pronounced dead on arrival at Nakhon Chaisri Hospital (NOTE: reports differ on the ages of the suspect and the victim)
Salee Uanmin, the girl's 49 year old grandmother, runs a food stall at a house which she rents from Jitrlada's mother.
A heartbroken Salee told police she was filling an order for six boxes of food from Jitrlada. She had put steamed rice into the boxes when she saw her 5 year old granddaughter, Tiprada Homsuwan, had fallen from her bed, and noticed her chest was bleeding.
Little Tiprada was rushed to hospital, but was pronounced dead. Shortly afterward Jitrlada surrendered herself at the local police station. Her family came to the station and told officers that she had just left a mental institution a week ago. Jitlada reportedly appeared to be in a trance and did not respond while being interrogated.
Her family said that she had been treated for mental illness for 20 years and was previously imprisoned for eight years after stabbing four Saint Joseph Convent School students .
In 2005, Jitrlada stabbed the 4 schoolgirls at Saint Joseph's Convent in Bangkok, and allegedly killed a four year old girl on March 29 the same year. She was found guilty of attempted murder and sentenced to eight years in prison. Upon release she was sent to Galaya Rajanagarindra Institute for mental treatment, and later discharged.
SOURCES: Chiang Rai Times | The Nation
Keep in contact with The Thaiger by following our
Facebook page
.
Former US gangster arrested after Chon Buri 7-11 robbery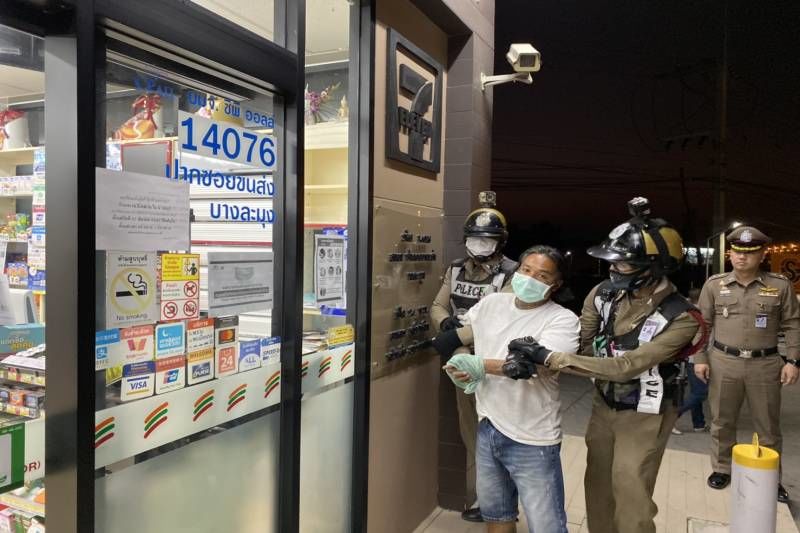 A man with a rather colourful past is now in police custody in the Bang Lamung district of Chon Buri province. The suspect, a former US gangster, who speaks five languages, allegedly robbed a 7-eleven shop of 5000 baht using a BB gun last week.
37 year old "Roger" Phayungsak Wasuwat, was taken by police to the convenience store branch near the Bang Lamung bus station for a reenactment yesterday. The actual crime took place in the wee hours of Thursday morning.
Police say his arrest at a rented house followed three days of intensive investigation. The suspect has been charged with armed robbery, weapons offences and using a vehicle to flee.
"Roger" admitted to the crime and offered up an apology and a wai. He says he bought the BB gun online. He lost his job because of the Covid-19 coronavirus crisis and had no money for food and for his Post Traumatic Stress Disorder medication.
He told police that he continually needs to take the PTSD drugs and see a doctor regularly.
After robbing his local 7-Eleven, he threw the gun and his clothes in a bin and went back to his "normal life" until he was apprehended.
Daily News reports that "Roger" was brought up in California where he was a prominent member of a gang. He could speak five languages and spent 30 years in the US. When he returned to Thailand, he got a job working for a Pattaya tour company, but that shut down due to the Covid-19 outbreak, leaving him broke and unemployed.
SOURCES: thaivisa | Daily News
Keep in contact with The Thaiger by following our
Facebook page
.
Coronavirus rumour prompts prison riot, some prisoners escape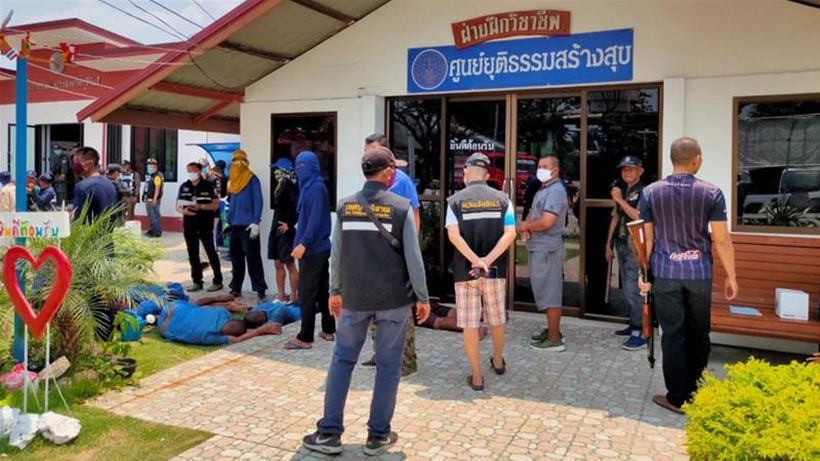 Rumours of a Covid-19 coronavirus outbreak in a prison in the lower northeastern province of Buri Ram sparked a riot. The riot erupted at the central prison after about 100 determined prisoners broke furniture and smashed windows and set a fire over rumours of a Covid-19 outbreak in the prison yesterday.
A number of prisoners escaped but 7 have been recaptured, according to Justice Minister Somsak Thepsutin. Somsak says the protest began at about 11.45am in the dining area while wardens were refurbishing an isolation cell for inmates infected with communicable diseases. The exact number of prisoners who escaped is not yet known.
Around 100 prisoners, some facing life sentences, set fire to the dining hall and destroyed the visiting room for relatives. Thick black smoke could be seen billowing from the prison into the sky.
"The fact is that none of the prisoners in Buri Ram were infected. They only started this rumour to find some supporters."
Police say mental health workers were called in to assuage prisoners "after some rumours were spread" about a coronavirus outbreak.
"The situation is under control."
SOURCE: Al Jazeera | Bangkok Post
Keep in contact with The Thaiger by following our
Facebook page
.