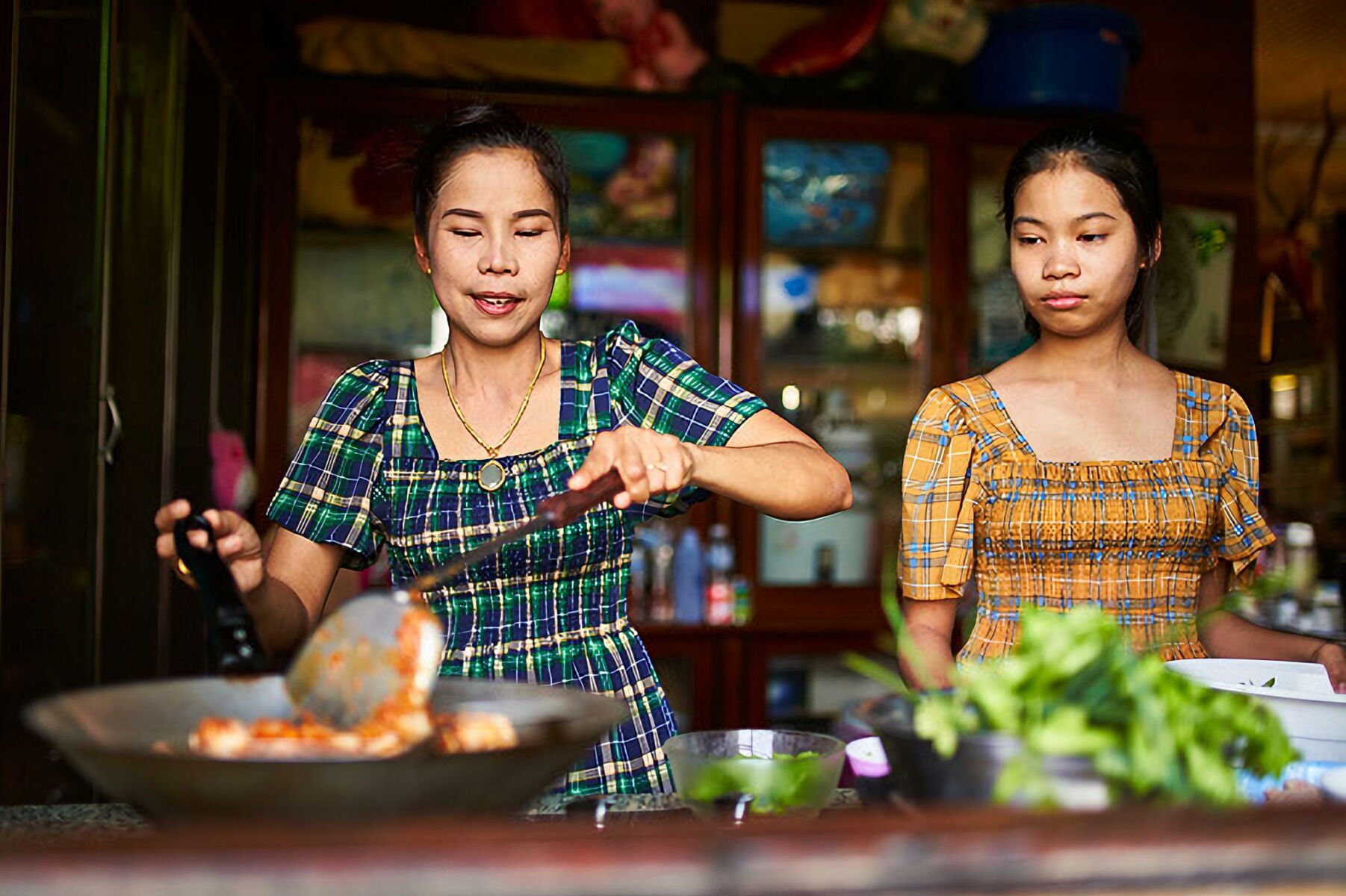 Are you tired of eating the same old food day in and day out? Do you want to add a little spice to your life? Look no further, because Thai cuisine is here to save the day! Thai food is popular for its bold and flavorful taste, and the secret to its deliciousness lies in the unique ingredients in its dishes. In this guide, you will learn all about the essential Thai ingredients and pantry staples you need to cook authentic Thai food in your own kitchen.
1. Essential Thai Ingredients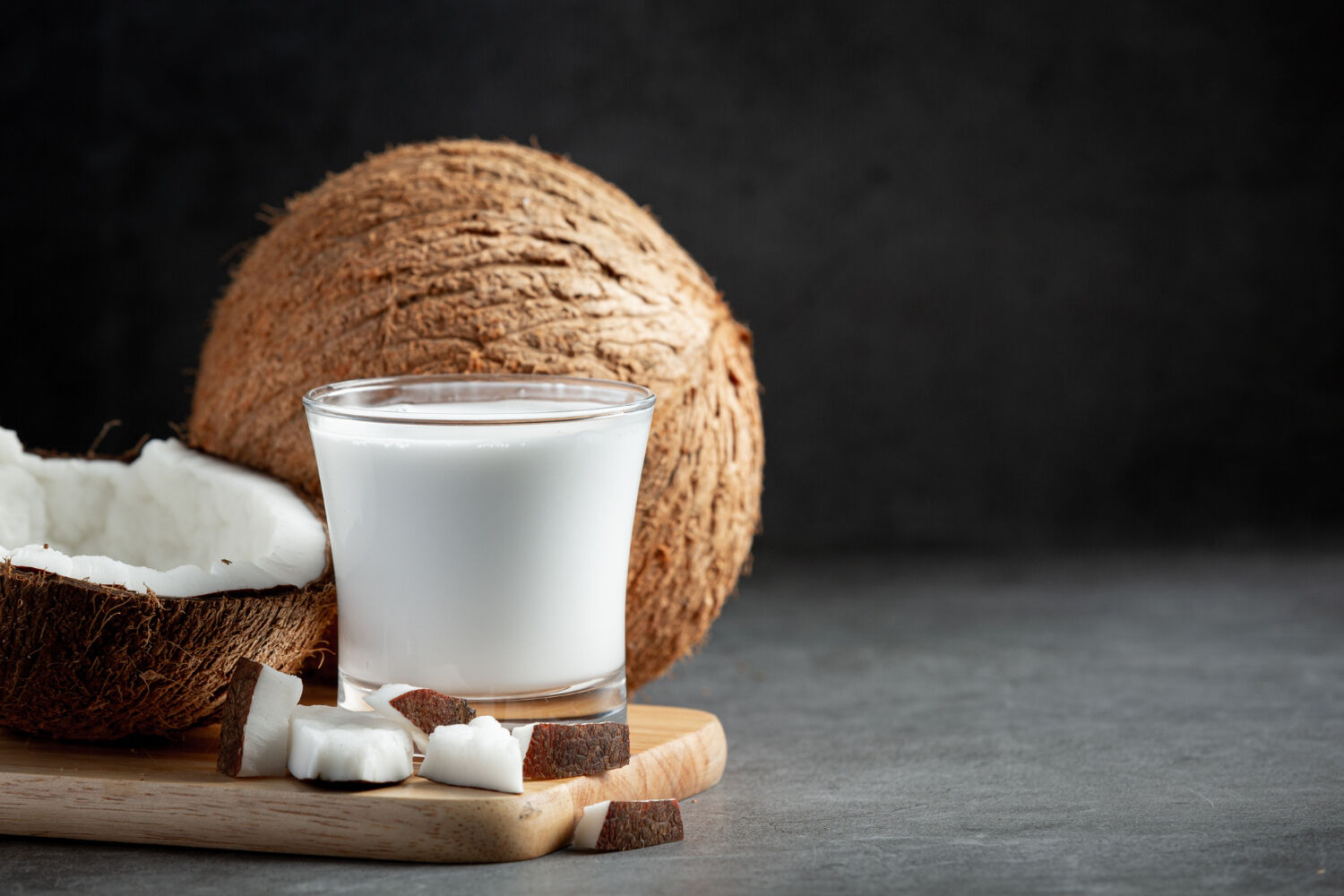 Thai food is all about balance. The flavors of sweet, sour, salty, spicy, and savory must all be present in every dish. The following ingredients are the building blocks of Thai cuisine and are present in almost every dish.
Fish Sauce:

This is a staple in Thai cooking that can add a salty and savory flavor to dishes. It's made from fermented fish and salt, and a little goes a long way.

Lime:

Thai cuisine uses lime juice in many dishes for a tangy and sour flavor. It also helps to balance out the sweetness and saltiness in dishes.

Coconut Milk:

You can find this creamy and rich ingredient in many Thai dishes to add a sweet and creamy flavor. It's often used in curries and soups.

Ginger:

Ginger adds a warm and slightly sweet flavor to Thai dishes. You can usually use it in stir-fries and soups.

Garlic:

Thais use this pungent ingredient in almost every dish to add depth of flavor. You may especially find it in stir-fries, curries, and soups.

Red Chili Pepper:

Thai cuisine is popular for its spicy dishes, and red chili pepper is the ingredient responsible for that heat.
2. Pantry Staples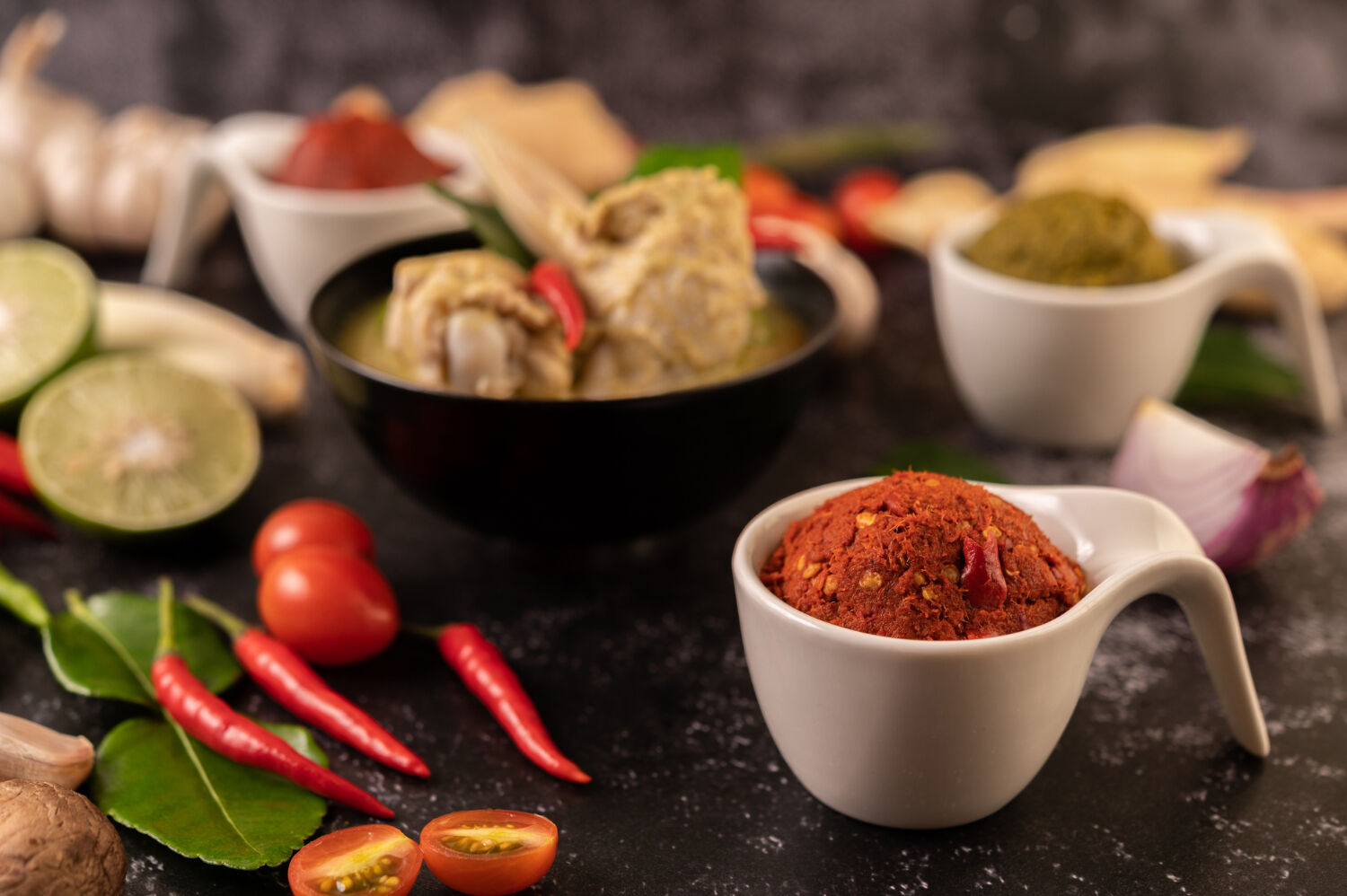 These are the ingredients that you should always have on hand in your pantry to cook Thai food.
Rice:

Rice is the staple grain in Thai cuisine and is often served with every meal. Thai jasmine rice is the preferred type of rice in Thailand.

Soy Sauce:

You can use this salty sauce in many Thai dishes for an extra flavour.

Rice Noodles:

Rice noodles are a staple in Thai cuisine. You can use it in dishes such as Pad Thai and Drunken Noodles.

Curry Paste:

If you want to savour delicious curries, you need curry paste, which is a blend of herbs and spices. There are many different types of curry paste available, each with a unique flavor.

Palm Sugar:

This type of sugar is made from the sap of the palm tree and is used in Thai cuisine to add a sweet flavor to dishes.
3. Herbs and Spices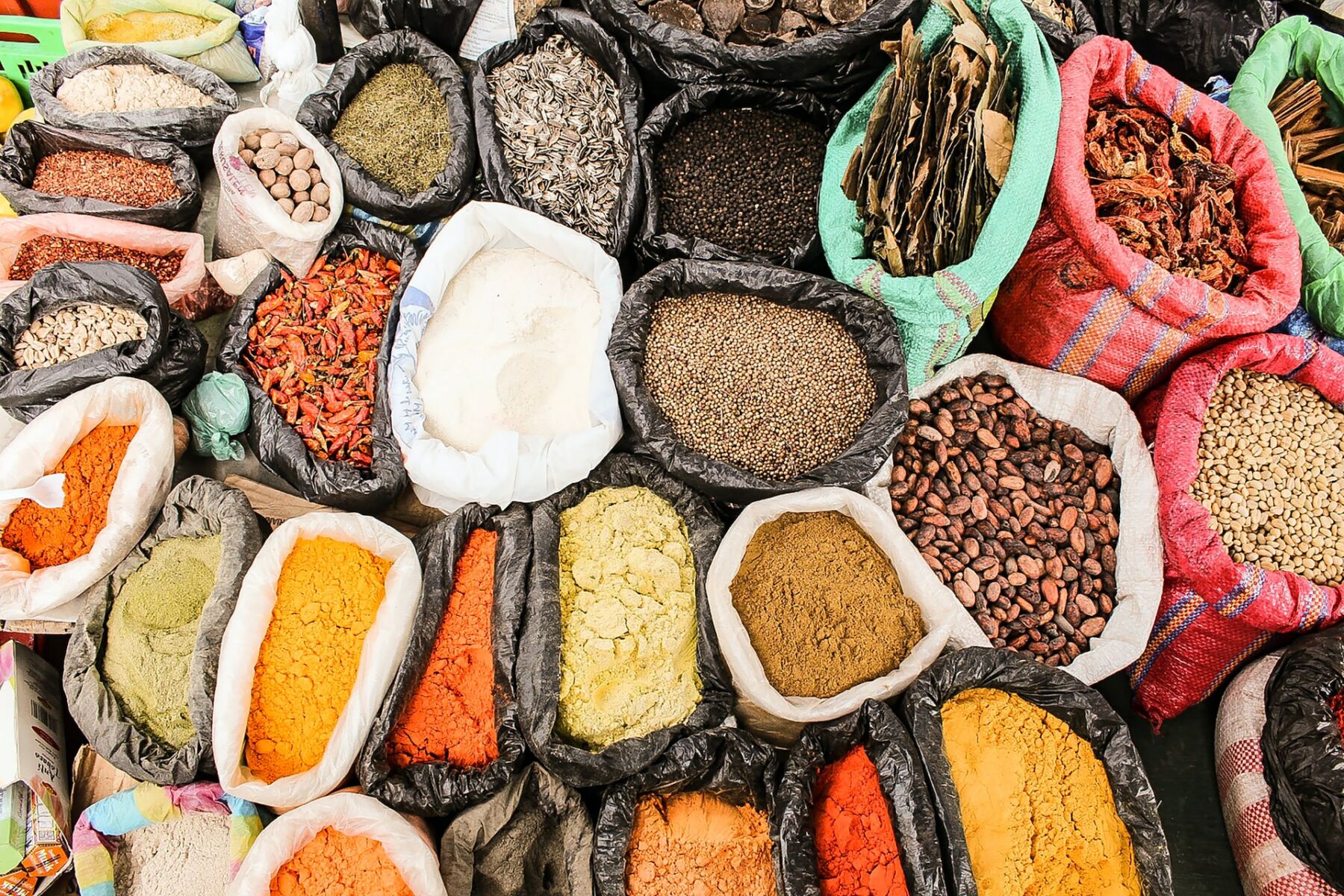 Thai cuisine uses a variety of herbs and spices to add flavor and depth to dishes. If you love to cook Thai food, make sure to have the following herbs and spices in your pantry:
Basil: You can add t

his fragrant herb to many Thai dishes, such as stir-fries and curries, to add a sweet and peppery flavor.

Cilantro:

Many Thai dishes uses this herb for a fresh and slightly citrusy flavor.

Lemongrass:

This fragrant herb is used in many Thai dishes, such as curries and soups, to add a lemon-like flavor.

Galangal:

This type of ginger has a slightly sweeter and milder flavor than regular ginger.

Kaffir Lime Leaves:

Many Thai dishes, such as curries and soups, use these fragrant leaves for a fresh and citrusy flavor.

Coriander Seeds:

These seeds have a warm and slightly bitter flavor and are often used in Thai curries and spice blends.
4. Vegetables and Fruits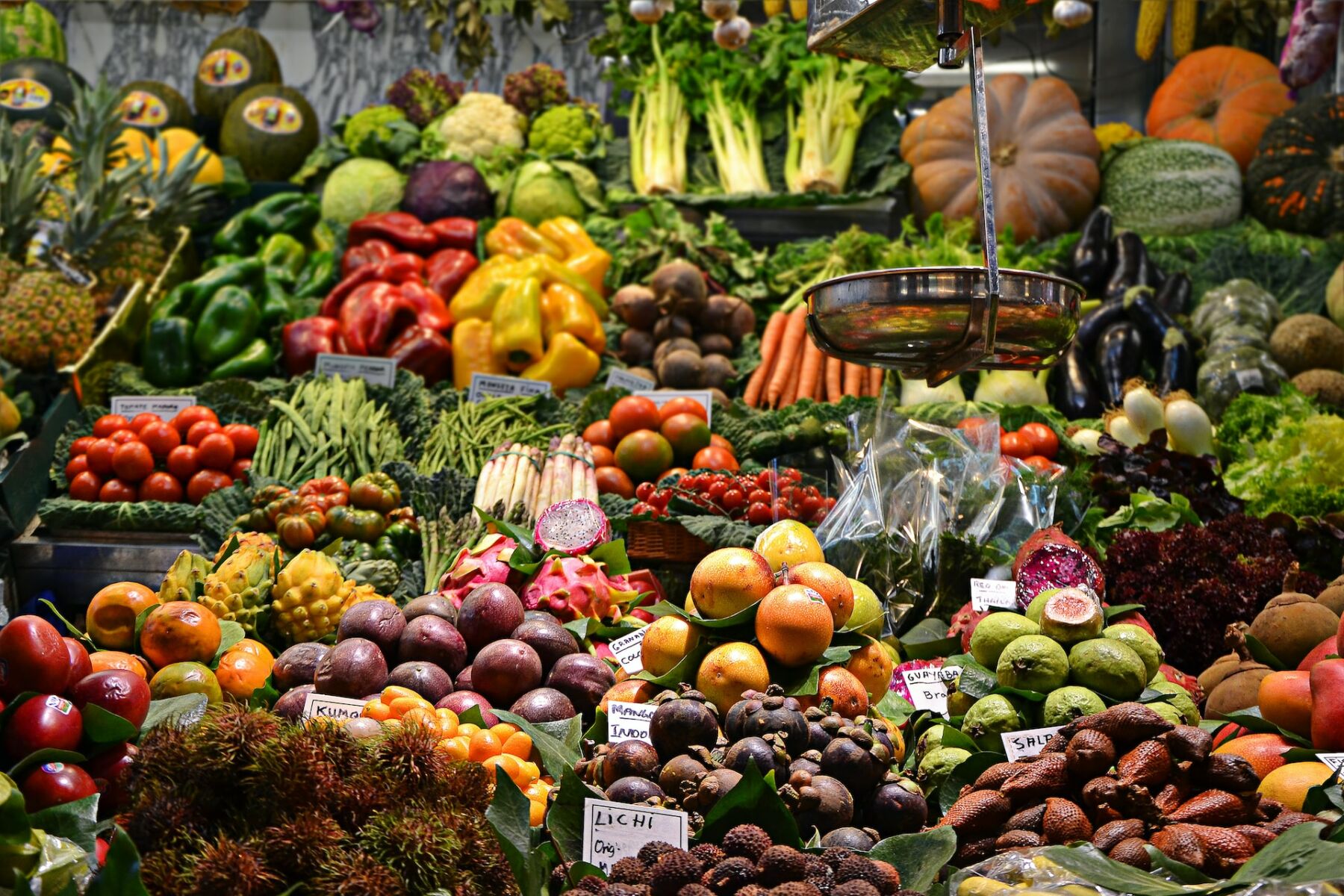 Thai cuisine uses a variety of fresh vegetables and fruits to add color, flavor, and nutrition to dishes. Here are some of the most common vegetables and fruits in Thai cooking.
Bamboo Shoots:

You can add these crunchy and slightly sweet shoots.

Bell Peppers:

For a sweet and crunchy flavour, you need these colorful vegetables in your kitchen.

Eggplant:

This versatile vegetable is used in Thai stir-fries and curries for a slightly bitter and meaty flavoru.

Thai Eggplant:

This small and round eggplant has a sweeter and more delicate flavor than regular eggplant and is often used in Thai curries.

Mangoes:

This sweet and juicy fruit is often used in Thai salads and desserts.
5. Meat and Seafood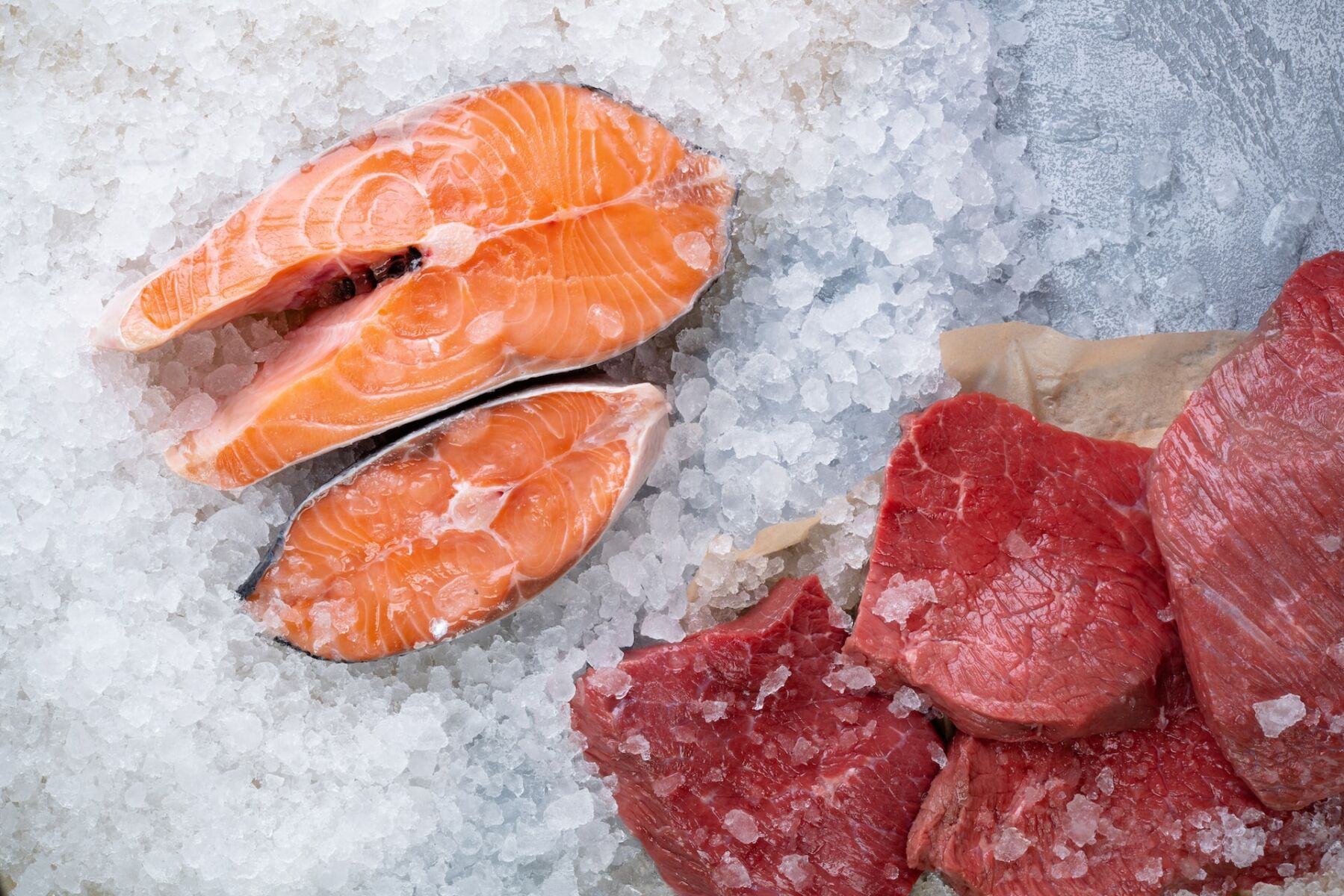 Thai cuisine uses a variety of meats and seafood to add protein and flavor to dishes. You can add the following meat and seafood into stir-fries, curries, and soups.
Chicken:

Chicken is a staple in Thai dishes because it is a versatile ingredient that is both affordable and easy to cook. Chicken is also a great source of lean protein, providing a healthy and flavorful option for any Thai dish. Additionally, Thai cuisine relies heavily on the use of herbs and spices to add flavor and depth of flavor to dishes, and the mild flavor of chicken makes it an ideal canvas to showcase these flavors.

Pork:

Pork is popular in Thai dishes because of its versatility and its unique flavor. It is one of the most widely used proteins in Thai cuisine, and it adds depth and dimension to many dishes. Pork is also affordable and widely available, making it the perfect choice for anyone looking to cook Thai food at home.

Beef:

Beef is used in Thai cuisine, but not as commonly as chicken and pork. I adds a unique and delicious flavor to Thai dishes, and its versatility makes it a great option for slow-cooking and curries. Plus, you can use it in a variety of dishes such as stir-fries, stews, and soups. If you're a fan of Thai cuisine, beef is a great addition to your kitchen.

Shrimp:

Shrimp is a popular seafood in Thai cuisine. It adds a delicious, savory umami flavor and texture to many dishes. It is also a versatile ingredient that you can have in countless dishes and recipes.
Putting it All Together
So there you have it, the ultimate guide to Thai ingredients and pantry staples. Now that you know the building blocks of Thai cuisine, it's time to get cooking! But before you do, remember, cooking Thai food is all about balance, so don't be afraid to experiment with different flavors and ingredients to find your perfect balance. Start with a simple dish like pad thai or a stir fry and experiment with different ingredients to create unique dishes. You'll soon be an expert in Thai cooking and be able to create delicious dishes in no time.
Need some tips on how to put all these ingredients together? Check out our article on the tips and trick of cooking Thai food.

Join the conversation and have your say on Thailand news published on The Thaiger.
Thaiger Talk is our new Thaiger Community where you can join the discussion on everything happening in Thailand right now.
Please note that articles are not posted to the forum instantly and can take up to 20 min before being visible. Click for more information and the Thaiger Talk Guidelines.