Education Ministry urged to tackle sexual abuse of students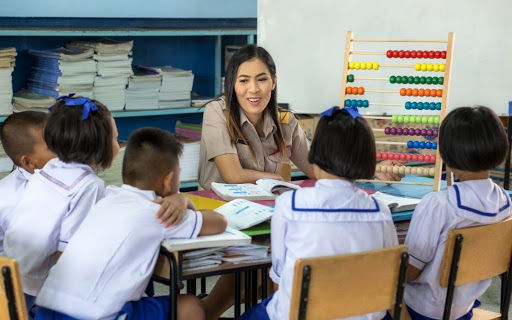 92 organisations have demanded the Education Ministry ramp up proactive measures to stamp out sexual abuse of schoolchildren, following recent scandals in 3 provinces. Representatives yesterday handed a letter to the education minister, urging him to take action. They also submitted a list of some 10,000 people who signed a petition via change.org supporting the call.
The manager of the Women's Wellbeing and Gender Justice Program says schools should be safe havens for children, and called on the Education Ministry not to stand idly by letting children and their parents seek justice on their own.
She says the ministry, must step up and file lawsuits against offending teachers, offer legal help to victims' families and provide victims with protection and counselling.
"If teachers or education personnel are found guilty of sex crimes, the ministry must dish out severe punishment by sacking them and revoking their teaching licences."
She believes the ministry must also come up with aggressive measures to prevent such incidents in schools and set up independent mechanisms employing experts to handle complaints. According to her, school directors and teachers must have guidelines on protecting children's rights and gender equality.
After formally receiving the letter, the minister said he has set up a centre to help victims and protect other schoolchildren from further abuse. He said the network's proposals will be used when drawing up future preventive measures.
"Rest assured. The Education Ministry will not let wrongdoers remain in education circles and ruin the reputation of other teachers and schools." he said.
Early this month, police charged 7 men – 5 teachers and 2 alumni of a school in Mukdahan province – with gang-raping a 14 year old student over course of a year. 3 of the teachers were also charged with the rape of a 16 year old student.
Also this month, a 39 year old teacher in Buri Ram was accused of molesting a 12 year old girl. Last month, a primary school director in Phetchabun was charged with abusing a student in a video that went viral.
SOURCE: Bangkok Post
Keep in contact with The Thaiger by following our
Facebook page
.
Health minister wants travel bubbles to begin in July, but not for tourists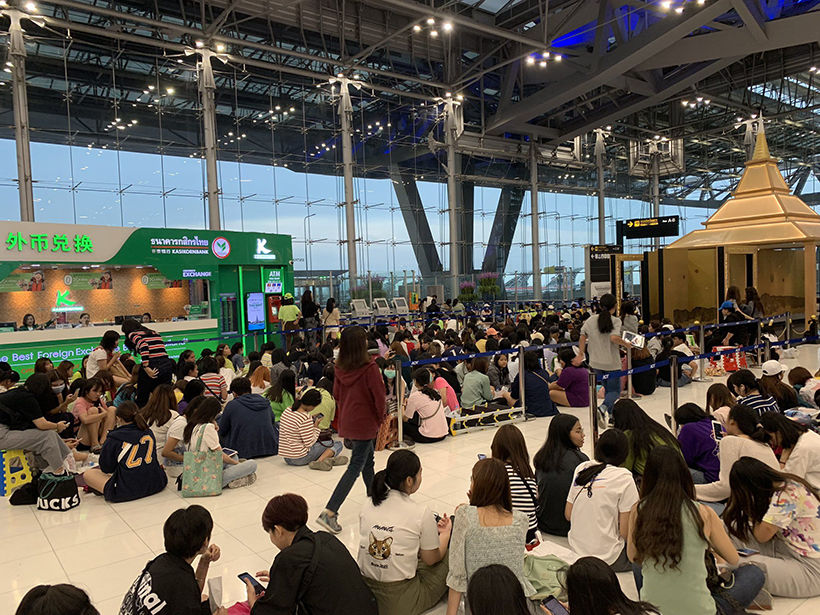 "No one will be allowed to arrive masquerading as a businessperson in order to go on holiday."
Thailand's public health minister and deputy PM Anutin Charnvirakul said yesterday that businesspeople, international students and 'experts' will be the first groups of foreigners allowed to reenter Thailand next month under the travel bubble model.
Anutin revealed the timetable after discussing a travel bubble with Japan's ambassador to Thailand. He says the ambassadors of many countries want to discuss travel bubbles with him, to allow trips from their countries in a manner that can keep Covid-19 at bay.
"Businesses should not panic because tourists will have not been allowed to reenter Thailand yet. Businesspeople and experts will arrive first."
After his meeting with the Japanese ambassador, Anutin told reporters they discussed the requirements for Japanese visitors: to clearly set the duration of their stay and also their whereabouts.
"They will not be allowed to travel throughout the country freely, must have "fit-to-fly health" certificates and must also report to the companies where they would work."
"Without movement, the economy will stall. Covid-19 does not kill the economy, but the immobility of businesspeople does… We will try to start the travel bubble in July."
Anutin says PM Prayut Chan-o-cha is aware of the travel bubble plan, and stressed that no one will be allowed to arrive masquerading as a businessperson in order to go on holiday. He says the Centre for Covid-19 Situation Administration will consider the plan next week,
The PM has told relevant officials to prioritise public safety in an effort to push the travel bubble policy forward.
According to the Bangkok Post, Dr Taweesilp Visanuyothin, spokesman for the CCSA, said that travel bubbles will begin with businesspeople, skilled workers, machinery experts, medical tourists, teachers of international schools and also those holding work permits.
SOURCE: Chiang Rai Times | Bangkok Post
Keep in contact with The Thaiger by following our
Facebook page
.
Schools, colleges, universities to reopen, restaurants and hotels can serve alcohol from Monday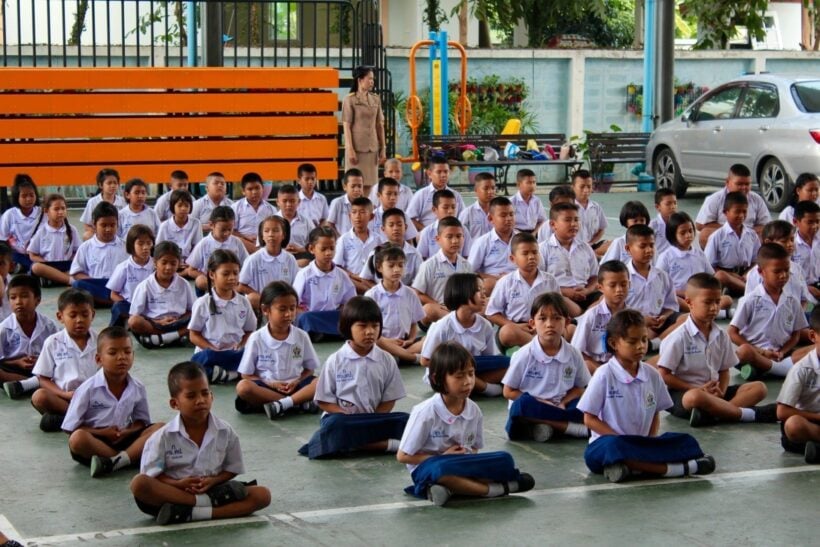 The spokesman for the Centre for Covid-19 Situation Administration announced yesterday that schools, colleges and other educational institutes will be allowed to re-open on Monday, and alcohol can again be served in restaurants and hotels, but NOT in pubs, bars or other entertainment venues.
The national curfew is also being lifted as of Monday.
International schools and tuition schools are allowed to resume operations. Private and government schools can open for a maximum 120 students at a time. Other institutes, including universities, can begin seminars and workshops.
Gatherings for ceremonies such as weddings, meetings, exhibitions, concerts, performances and events wil be permitted under the following conditions:
Meetings and seminars must provide a space of 4 square metres per participant.
Spectators at events, exhibitions, contests, or sports competitions must sit or stand at least a metre apart, and music performances or concerts must provide 5 metres square per attendee.
Alcohol can be sold in restaurants, hotels and retail stores, but entertainment venues, pubs, bars and karaoke parlours will remain closed.
Daycare centres for young children and seniors can reopen but must provide 2 square metres per person and check body temperatures.
Science centres for learning can open to a limited number of visitors.
Film and TV shoots will be allowed a maximum 150 crew members while studio audiences are capped at 50.
Massage shops spas and saunas will be permitted to reopen, but with mandatory mask-wearing, hand cleansing, and social distancing of 5 square metres between customers
Group exercise in parks will be allowed for groups of up to 50 people, with 5 square metres between participants.
Amusement and water parks can also reopen, but customer numbers are limited to 1 per 4 square metres, while ball pits and bouncy castles must remain shut.
Sports competition will be allowed but no spectators will be allowed in stadiums; only broadcast is allowed.
Game booths and game centres may open but shop operators are responsible for keeping them clean.
Domestic flights face no seating restrictions, but all passengers must wear face masks on board.
SOURCE: Nation Thailand
Keep in contact with The Thaiger by following our
Facebook page
.
Bangkok schools to cut class sizes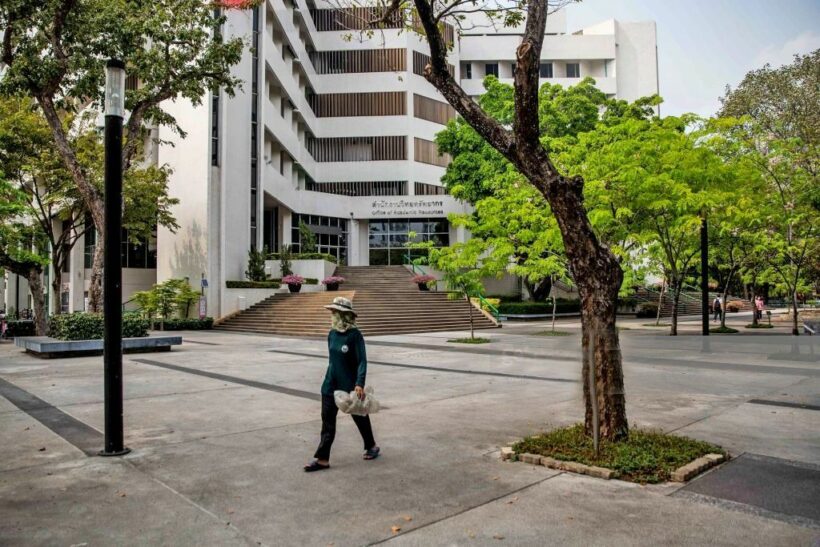 Bangkok schools will need to shrink classes down to 20 students per class with a maximum of 400 students per day to ensure social distancing and prevent the return of the coronavirus.
There are 437 schools under supervision from the Bangkok Metropolitan Administration, or BMA. Schools with more than 400 students will need to split students into two groups or more, and alternate days that they go to school to make sure no more than 400 students are on school grounds.
Large schools with more than 800 students will only allow kindergarten and elementary level students to attend school. The BMA is still trying to figure out what to do about students in higher levels, possibly resorting to online learning.
Strict hygiene measures will also be required at the schools, with frequent cleaning. A BMA spokesperson told the Bangkok Post air conditioning will be switched off as well (lucky it's the wet season!).
At this stage there has been no further announcement about possible roll out for public schools outside of Bangkok. Public schools are poised to return from July 1 under strict guidelines.
SOURCE: Bangkok Post
Keep in contact with The Thaiger by following our
Facebook page
.