Students to wear mask, get temperature checked at school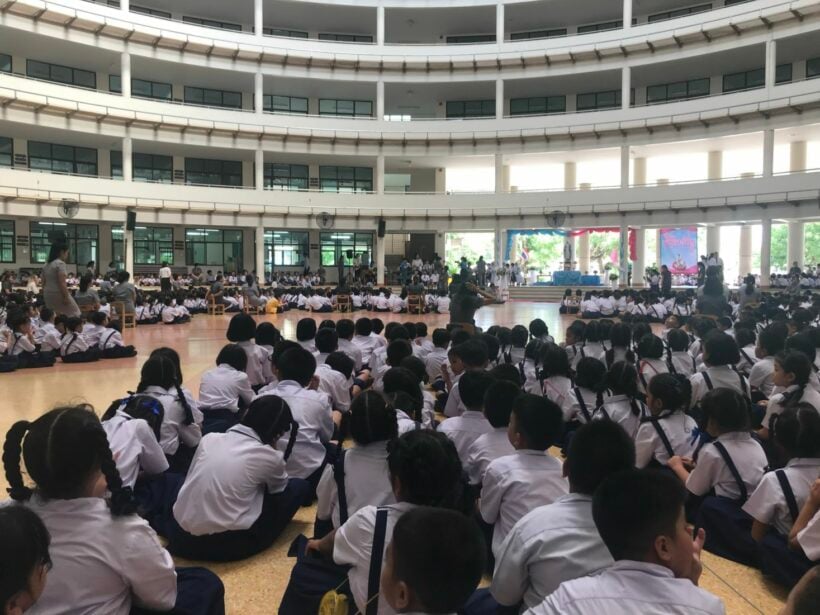 Students will need to wear a face mask and have their temperature checked before entering school. The Public Health and Education ministries recently put restrictions in place for the start of school set for July 1, according to Nation Thailand.
Schools are categorised as a high risk area for the potential spread of the coronavirus. In general, cold and flu bugs spread fast in schools. Now, with a more serious pandemic, teachers and school officials will need to work extra hard to keep students healthy and somehow find a way to make sure students are social distancing.
"Hand sanitising checkpoints are now required throughout school grounds. Door knobs, toilets and playgrounds must be cleaned often. If a student has symptoms, the school must inform public health authorities."
Some advisors are saying schools should wait longer to open, while others say children are less likely to show symptoms of the virus. The start date has already been pushed back and students are looking at a so-called "mega term" with little to no holiday break to make up for lost time until next year.
Thailand's chief virologist, Dr. Yong Poovorawan, from the Faculty of Medicine says reopening schools needs careful consideration.
"If they do reopen in July, class sizes must be reduced to make sure students are seated a safe distance apart. It's unclear how schools that are at capacity will lower class sizes."
Distance-learning classes have launched online, but the system has had a few early bugs, with many Thais without internet or some unable to access the classes.
SOURCES: Nation Thailand| Thai PBS World| Bangkok Post
Keep in contact with The Thaiger by following our Facebook page.
Never miss out on future posts by following The Thaiger.
Chiang Mai hotels slash prices amid ongoing slump in tourism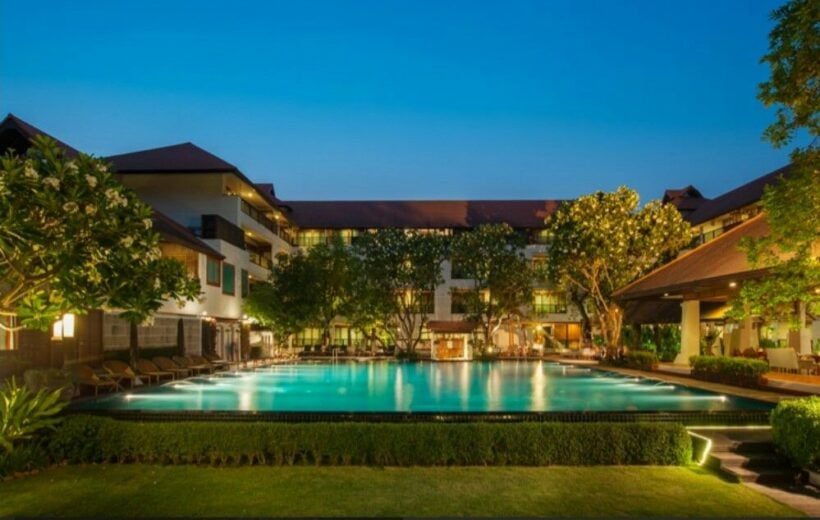 Hotels in the northern province of Chiang Mai have been forced to cut their rates by up to 90%, in a desperate bid to attract more domestic tourists. According to a Bangkok Post report, La-Iad Bungsrithong, from the northern chapter of the Thai Hotels Association, says with tourists mainly favouring the southern beach destinations this month, hotel operators in the north of the country are preparing for the forthcoming low season.
The resurgence of Covid-19 late last year meant that in December, only 1,000 Chiang Mai hotels, offering between 20,000 and 30,000 rooms, stayed open. This month, occupancy rates have plummeted to less than 3% and are not expected to rise beyond 5% during the Songkran holiday next month.
La-Iad says traditional target markets such as China are currently off-limits due to the Chinese government placing restrictions on citizens travelling out of the country.
"Even though vaccine distribution has started globally, the target markets for Chiang Mai such as China still cannot take outbound trips. Operators have to rely on the domestic market for the whole year."
She adds that the Rati Lanna Riverside Spa Resort, of which she is general manager, has cut room rates to 1,500 baht a night, compared to the normal rate of 13,000 baht prior to the pandemic.
Hotels are also being forced to explore new ways of making money, with around 30 hotels – all 4 and 5 star properties – now offering a "drive-thru" food service. La-Iad says hotel operators are also calling on the Chiang Mai office of the Tourism Authority of Thailand to provide visitors to the province with a 500 baht coupon to be redeemed in hotel eateries. She says the authority also needs to do more to promote inter-provincial travel, in particular from the south and north-east of the country.
In 2019, Chiang Mai welcomed 11 million tourists, with 70% of them being Thai. By contrast, there were only 1 million in 2020. This year's number is expected to be around 25% of the 2019 figure.
SOURCE: Bangkok Post
Keep in contact with The Thaiger by following our Facebook page.
Never miss out on future posts by following The Thaiger.
OPINION – Vaccinating against Covid-19, why wouldn't you?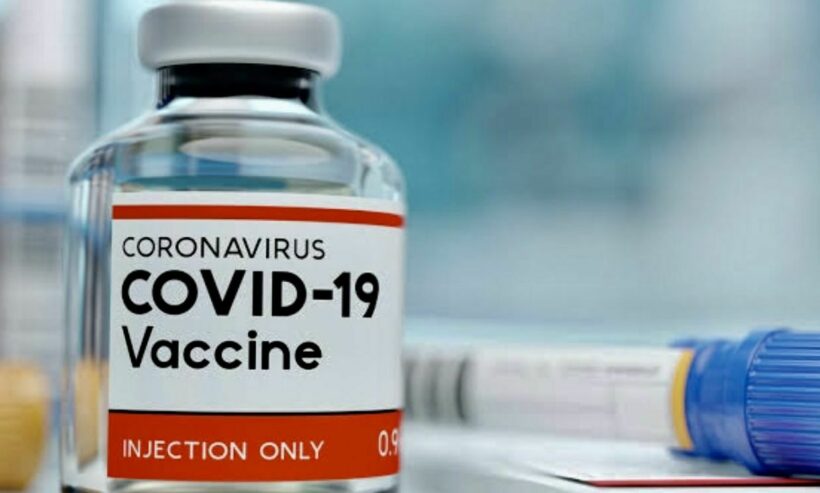 by Andrew J. Wood
The World Health Organisation not only advises that vaccines save millions of lives each year, but they also reduce transmissions. They and their partners are working together on tracking the pandemic, advising on critical interventions and distributing vital medical supplies to those in need, thereby reducing the number of infected people to transmit the virus.
Vaccines work by training and preparing the body's natural defences — the immune system — to recognise and fight off the viruses they target. After vaccination, if the body is later exposed, the body is immediately ready to destroy them, preventing illness.
WHO states on its website…
"Since February 2021, at least seven different vaccines have been rolled out. Vulnerable populations in all countries are the highest priority for vaccination.
"It is understandable that some people may be concerned about getting vaccinated now that Covid-19 vaccines are available. While more Covid-19 vaccines are being developed as quickly as possible, routine processes and procedures remain in place to ensure the safety of any vaccine that is authorised or approved for use. Safety is a top priority, and there are many reasons to get vaccinated."
One of the most frequent asked questions is can a Covid-19 vaccine make you sick with Covid-19? The simple answer is no, as none of the Covid-19 vaccines contain the live virus.
According to the USA's Centre for Disease Control the benefits of getting a Covid-19 jab will help keep you from getting the virus. All Covid-19 vaccines currently available in the United States have been shown to be highly effective at preventing Covid-19.
"Based on what we know about vaccines for other diseases and early data from clinical trials, experts believe that getting a Covid-19 vaccine may also help keep you from getting seriously ill even if you do get Covid-19 and may also protect people around you, particularly people at increased risk."
The CDC reminds us that wearing masks and social distancing help reduce the chance of being exposed to the virus or spreading it to others, but these measures are not enough. Vaccines will work with your immune system so it will be ready to fight the virus if exposed.
Australia's government says vaccination is the most effective way to protect against infectious diseases. Vaccines strengthen your immune system by training it to recognise and fight against specific viruses. They add that when you get vaccinated, you are protecting yourself and helping to protect the whole community by slowing down the spread of the disease. Achieving herd or social immunity is a long-term goal. It usually requires a large amount of the population to be vaccinated.
The CDC notes that people who have already had Covid-19 or tested positive may still benefit from getting the Covid-19 vaccination. There is not enough information currently available to say if or for how long people are protected from getting Covid-19 after they have had it (natural immunity). Early evidence suggests natural immunity from Covid-19 may not last very long, but more studies are needed to better understand this.
In Australia the government say that wearing a mask and physical distance is still important, "It may take time for everyone who wants a Covid-19 vaccination to get one. A vaccine that is 95% effective means that about 1 out of 20 people who get it may not have protection from getting the illness," they advise online.
Some people never show symptoms so vaccinations are important. There is a common confusion between pre-symptomatic spread (people who spread the virus before showing symptoms) and asymptomatic spread (spreading the virus by someone who never shows any symptoms). The former is one of the hallmarks of the pandemic, the latter much less common. What is important to understand is that everyone agrees vaccines reduce transmission.
So why wouldn't you take the vaccine that are tested to be safe and federally approved? I read comments like "it's poison" and "does not work" on social media, but the science and three stage testing, prior to receiving government approval, dispel all that.
An Israeli study found that from 100 vaccinated patients, those who received both doses of the vaccine did not become carriers of the virus and cannot spread it further.
Israel is one of the most vaccinated countries in the world and has compiled comprehensive data.
A new study has also found a reduction in transmission rates even after the first dose. Those who test positive for Covid-19 showed that twelve or more days after taking the first dose have a viral load that's four times lower than those who have not been vaccinated. Those receiving the vaccine became far less of a Covid transmission risk even before receiving their second dose.
Being less of a risk would allow more freedom to travel with significantly lower transmissions, especially when coupled with mask wearing, social distancing and frequent hand washing.
University Professor Cohen linked to the Israeli study and member of the official Health Ministry Advisory Committee on coronavirus vaccines, says…
"This shows that indeed, besides reducing symptoms and hopefully mortality, the vaccine may facilitate reaching some kind of herd immunity, allowing the partial protection of the weak or non-immunised."
The question to open borders to vaccinated visitors is now looking more and more likely as the risk to do so is manageable.
---
ANDREW J WOOD
Andrew J Wood was born in Yorkshire England, he is a professional hotelier, Skalleague and travel writer. Andrew has 48 years of hospitality and travel experience. He is a hotel graduate of Napier University, Edinburgh. Andrew is a past Director of Skål International (SI), National President SI Thailand and is currently President of SI Bangkok and a VP of both SI Thailand and SI Asia. He is a regular guest lecturer at various Universities in Thailand including Assumption University's Hospitality School and the Japan Hotel School in Tokyo.
The content of this article reflects the writer and does not necessarily reflect the editorial stance of The Thaiger.
Keep in contact with The Thaiger by following our Facebook page.
Never miss out on future posts by following The Thaiger.
79 new cases today-COVID-19 Update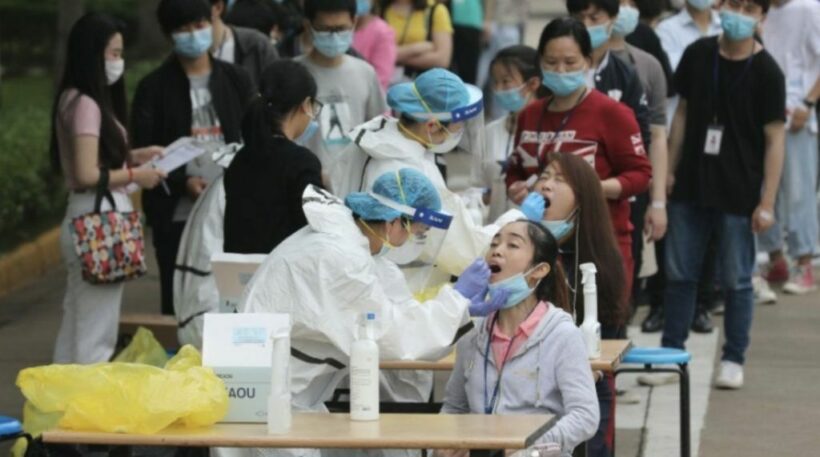 Today, the Thai government is reporting 79 new cases of Covid-19, with 65 locally-transmitted, and 14 imported, raising the total to 26,241 since the pandemic began. 1 new death has been reported, raising the total amount of deaths to 85. The new infections, which are now in the double-digits, shows Thailand's Covid situation as improving according to the assistant spokeswoman for the Centre for Covid-19 Situation Administration, Panprapa Yongtrakul.
"The two-digit level of new cases found at hospitals and communities shows that the local Covid-19 situation is under control."
The CCSA reports that 43 of the 65 local infections were found in communities with 22 of the 65 found in hospitals across 4 provinces.
Samut Sakhon province, the source of the second wave of Covid in the Kingdom, reported 77% of the new cases. Of the 50 cases found in the province, 38 were found in communities and 12 were found at hospitals.
Pathum Thani reported 8 new cases, with 3 being found at hospitals, and 5 in the community. Bangkok reported 6 new cases at hospitals and Chon Buri reported 1 infection found at a hospital. 12 of the 14 imported infections were quarantined arrivals from Russia, The United Arab Emirates, The United States, Slovenia, South Africa, Germany, Libya and Italy.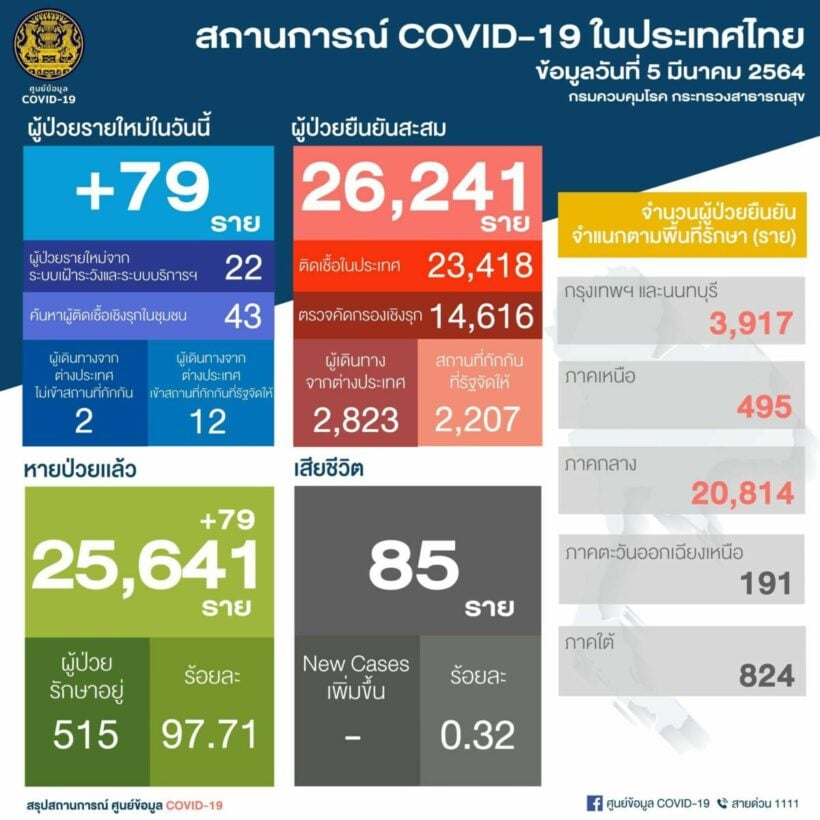 The other 2 imported cases were that of Thai women, who ellegedly returned from Myanmar illegally through a natural border crossing in Tak province, despite the government closing off natural border crossings after the February coup by the military in Myanmar.
Covid-19 cases rose worldwide by 446,747 over the past 24 hours to 116.21 million. The worldwide death toll rose by 9,955 to 2.58 million. The US still has the most cases at 29.53 million, rising by 68,321 over the past 24 hours, and the most deaths at 533,636, rising by 1,993 over the last 24 hours.
In light of the recent downturn in reported cases, Samut Sakhon has recently reopened 22 of its wet markets. However, the seafood market where the second wave of the Covid outbreak began, is not one of them, and it is not yet known when that might reopen.
SOURCE: Bangkok Post
Keep in contact with The Thaiger by following our Facebook page.
Never miss out on future posts by following The Thaiger.