NBTC sets aside 1 billion baht to help battle virus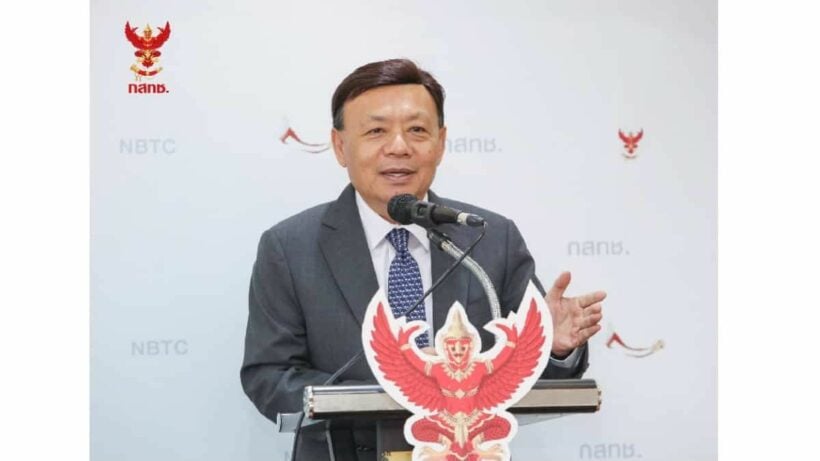 "The assistance will only be given for tasks in the fight against the outbreak and the recipients cannot spend the money on other purposes."
The National Broadcasting and Telecommunications Commission(NBTC) has announced a reserve of 1 billion Baht for medical facilities and public health agencies in the fight against the Covid-19 outbreak. This is due to 130 state hospitals seeking financial assistance from the government.
The budgetary assistance from Thailand's telecommunications regulator is the first of government departments, other than the Health Ministry, digging into their pockets at this time.
The NBTC announced that the sum will be drawn from the Broadcasting and Telecommunications Research Fund (BTRF) and it's fiscal 2020 budget, and will be deducted from the NBTC's overseas study trips, travel expenses for management and board, as well as planned seminars.
The NBTC is hoping their example will set a precedent for other state agencies to consider dividing their budget to aid the fight against Thailand's Covid-19 outbreak.
The secretary-general of the NBTC, Takorn Tantasith, says the agency was looking for other financial sources under its management to support state hospitals in need of assistance.
"The planned 1 billion baht may not be enough as the number of state hospitals seeking assistance is much higher than expected, the government may also have to consider redirecting budget from ministries, especially for their seminars, to fight against the pandemic."
"We must quickly provide money for the hospitals to ease their suffering as the first priority under the Covid-19 crisis,
"The BTRF board will start looking into proposals lodged by state hospitals next week and is expected to gradually approve qualified hospitals and consider how much money will be given."
"Hospitals or public health agencies that need financial assistance can contact the regulator's BTRF, hospitals can apply for financial assistance from the NBTC until June."
SOURCE: Bangkok Post
Keep in contact with The Thaiger by following our
Facebook page
.
Phuket reports 12 new coronavirus cases, all from Patong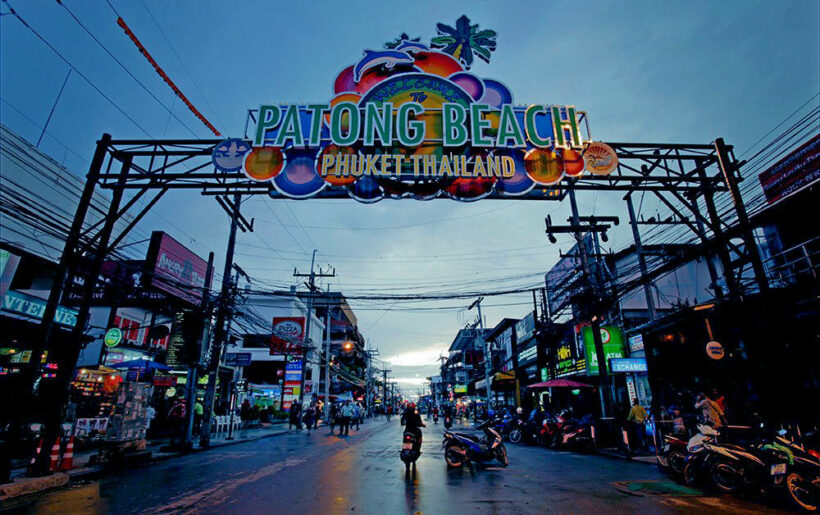 The southern island province of Phuket confirmed 12 new cases of the Covid-19 coronavirus today (Thursday), bringing the total on the island to 87. All appear to have originated in the island's Patong area, most from the Bangla Road red light district.
The town of Patong was placed on unofficial curfew yesterday as its governor issued a public decree urging residents to stay in their home at all costs, and promising delivery of necessities to those in need to keep them from venturing out.
The details of the new cases are…
Case 76: A 28 year old Thai woman, a restaurant owner in Patong. she has a history of contact with foreigners and visiting Bangla Road. She fell sick on March 20, 1 contact is considered at risk and is being sought by authorities.
Case 77: A Swedish woman, aged 52, a tourist who came to Thailand with her husband on March 13. She has history of visiting Bangla road, although she stayed a hotel in Karon. She became sick on March 21, 2 contacts are at high risk.
Case 78: A 26 year old Thai woman, a waitress in Patong who had close contact with foreigners and visited Bangla Road. She got sick on March 21, 2 contacts are at high risk.
Case 79: A 37 Russian woman, a tourist in Patong for more than a month. She has an alleged history of partying in Bangla Road and had contact with case 49, a Ukranian man. She became sick on March 20 and 1 other person is at high risk.
Case 80: A 30 year old woman from Kazakhstan, also a tourist in Patong for more than a month, who also had contact with case 49. 1 person is considered at high risk.
Case 81: A 48 year old Thai woman, masseuse in Patong at the same massage shop as cases 32 and 62. She fell sick on March 22 and 6 people are believed to be at high risk
Case 82: A 39 year old Thai man, a worker in a phone shop in a Patong mall. He has a history of close contact with foreigners and visited Bangla Road. He got sick on March 22, 7 people are at high risk.
Case 83: A 37 year old Thai woman, worked in the same Italian restaurant, as cases 59 and 60. High risk contacts total 15
Case 84: A 36 year old Thai man, a chef in Italian restaurant, who became sick on March 30. 12 people are at high risk.
Case 85: A 51 year old Thai woman, a waitress in same restaurant. She fell sick March 25, 13 people are thought to be at high risk.
Case 86: A 30 year old Thai man, a chef in same Italian restaurant, who got sick on Tuesday. Contacts at high risk number 13 people.
Case 87: A 32 year old Thai woman, a tour guide who had contact with a group of friends in Bangla Road. She got sick on sick on March 24, 5 people are at high risk.
Phuket has effectively sealed its borders by land and sea, and will close its airport on April 10 to all flights.
SOURCE: Ministry of Public Health
Keep in contact with The Thaiger by following our
Facebook page
.
Thailand's food delivery services are booming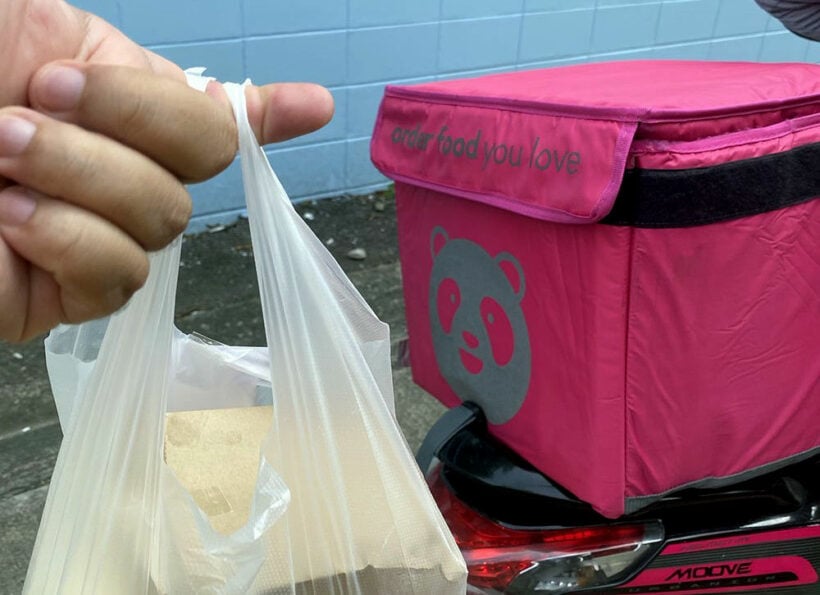 Whilst most businesses have been turned upside down by the disruptions caused by the Thai government's reaction to Covid-19, along with enforced closures, at least one business is booming at this crazy time. With restaurants closed to sit-down customers, the delivery services are providing a valuable service getting food to customers stranded at home whilst applying social distancing for the safety of their drivers and hungry customers.
Food delivery services are among the few local businesses that will not only survive but thrive throughout the outbreak in Thailand. Last year Kasikorn Bank Research reported that Thailand's food delivery business in 2019 was worth 33-35 billion baht, up 14% from the previous year. You can bet it's growing even faster now, some reporting rises of up to 100% in the past few months.
A ban came into affect on March 26 preventing people going out and sitting down for meals at restaurants. But restaurants have been able to provide take-away services and many either have their own delivery services or use the network of delivery apps like Food Panda or Grab Food to provide ordering and delivery services.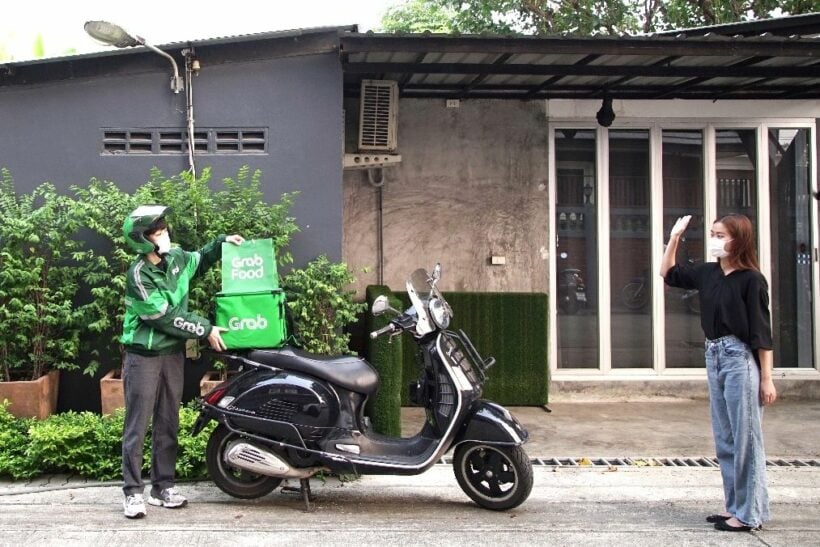 A 43 year old Grab Food driver says that he's been doing up to 15 deliveries over a 2 hour period. He's been doing deliveries for about a year. He noted that the demand for deliveries has surged during the recent disruption. He works mostly around Bangkok's Pattanakarn area.
"Of course, I'm scared of catching Covid-19, but I have to make a living, so there is no choice left for me. I just wash my hands many times a day and try not to get too close to other people," he told Bangkok Post.
35 year old Jakkrit Kamwan also works for GrabFood…
"The number of orders has doubled since the government invoked the emergency decree. I don't think I am at high risk of contracting it because I don't touch or talk to people when running orders."
Last week GrabFood introduced the "contactless delivery" to ensure the hygiene and health of customers during the Covid-19 crisis. Tarin Thaniyavarn of Grab Thailand says, "Grab has been closely monitoring the Covid-19 situation and is prepared to execute any necessary measures to promote safety standards for everyone involved."
GrabFood and its restaurant providers use these safety guidelines…
Drivers will be wearing face masks as they follow customers' directions via an in-app chat as to where to deliver their order.
Safety guidelines in food preparation and packaging.
Customers are advised to make payments via GrabPay to reduce the transmission risk.
29 year old Pongsatorn Chuaychart, who works for LINE MAN, said its no-contact policy helps to encourage customers who might be reluctant to use a food delivery service for fear of being infected.
"Even more, it make those carrying out the deliveries feel protected. But I'm also taking my own precautions. I plan to keep delivering as long as orders keep coming in. People still have to eat."
Others industries that are thriving though this really difficult time are the medical industry, medical supplies, hygiene sanitary services and supplies, life and health insurance policies, food packages and digital technology. People are also spending a lot of time online searching for accurate news and information.
SOURCE: Bangkok Post
Keep in contact with The Thaiger by following our
Facebook page
.
Thai banks report they can handle the impacts of the virus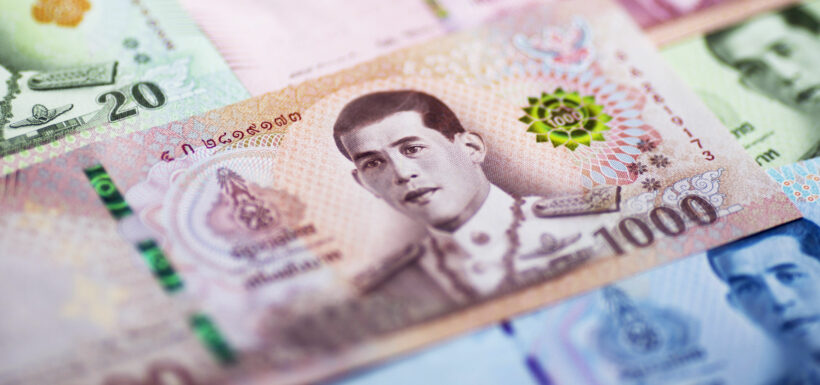 As the Covid-19 coronavirus continues to spread in Thailand, authorities have temporarily shut off shopping malls, entertainment and sporting venues while allowing food stalls and restaurants to open, but only for take-out and delivery services. The measures have led to social disruption, unemployment, leave without pay and salary cuts.
However, a senior official at the Bank of Thailand reports, "Thailand's banking sector is strong enough to defend against a potential upsurge in bad debt as well as debt restructuring cases stemming from the ongoing Coronavirus outbreak and official measures to contain the spread."
Senior director for the economic and policy department Don Nakornthab says that banks have a sufficient capital buffer in the event of higher past-due payments and debt restructuring. Unlike the 1997 Tom Yum Kung (Asian financial crisis in Thailand) crisis, the banking system's financial position is much more solid now."
"At the end of 2019, the banking system's capital funds totalled to 2.85 trillion baht, with a capital adequacy ratio of 19.6% and loan-loss provision of 701.2 billion baht, according to central bank data."
"The non-performing loan coverage ratio was stable at 149.9% at the end of last year, and the liquidity coverage ratio remained high at 187.5%."
"The banking system delivered a 30.8% rise in net profit to 270.9 billion baht in 2019."
Siam Commercial Bank 's co-president Apiphan Charoenanusorn says that more than 100,000 clients with over 150 billion baht worth of total loans have requested financial aid to ease their burden after the bank launched the scheme in February.
Last week The central bank has set guidelines for the minimum assistance that financial institutions must offer to debtors to ease their financial burden amid the pandemic, which is effective from April 1st. All lenders, comprising commercial banks, specialised financial institutions, and non-bank and leasing companies, are required to comply with the guidelines covering 6 types of loan product…
Credit cards
Personal and car title loans
Auto and motorcycle loans
Machinery leasing
mortgages
SME – Nanofinance and Microfinance loans
Krungthai Bank data shows that the bank has already provided financial aid to 1,500 customers with combined loans of 30 billion baht, while another 70,000 clients with total loans of 250 billion baht are in the process.
The strongest demand for debt restructuring is seen in the bank's mortgage and personal loans.
At the state-owned Government Savings Bank, President and chief executive, Chatchai Payuhanaveechai says that the GSB has offered a three-month grace period on principal and interest for all debtors who still service debt and miss payment for less than three months as of the end of March.
"The scheme, will run until June 30 and is automatically applied to qualified debtors without any registration requirement, adding that those who do not want to participate in the scheme can honor their debt as usual."
SOURCE: Bangkok Post
Keep in contact with The Thaiger by following our
Facebook page
.