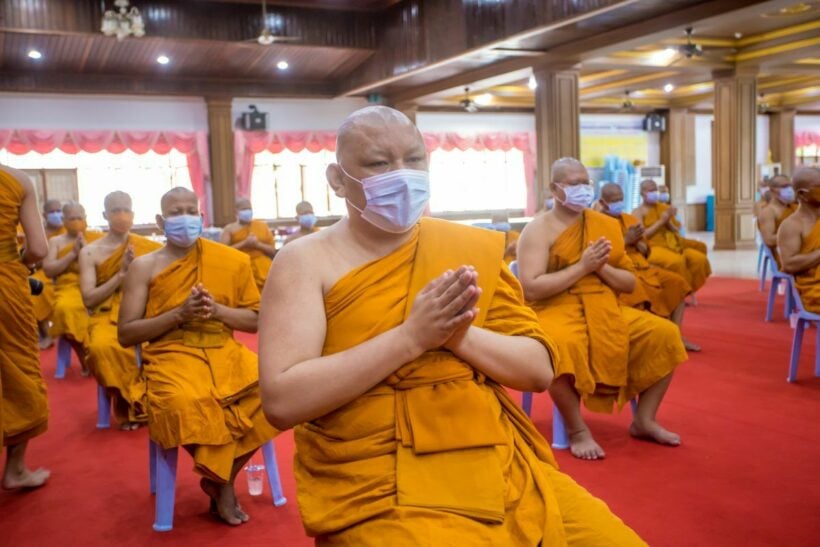 Hands placed together in the "wai" position and seated in chairs placed a safe "social distance" apart, monks in Pattaya gathered together at a local temple for a special ceremony to pray Covid-19 away.
The Wat Chai by the Pattaya Walking Street was given special permission to hold the event where dozens of monks from other temples in the area came together to pray. To prevent the spread of Covid-19 at the ritual, monks wore face masks, practised social distancing, used hand sanitiser and had their body temperature checked.
The monks chanted several mantras and performed rituals that they believe will help slow the spread of Covid-19 in Chon Buri and help the local economy recover.
SOURCE: Pattaya News