Cabinet disagrees with the cancellation of Thai public holidays in May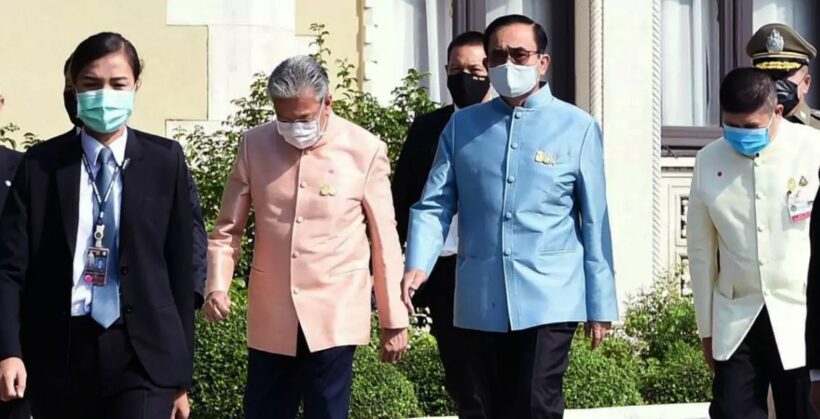 Yesterday, PM Prayut Chan-o-cha chaired a meeting with the Coronary Centre for Disease Infection Management 2019 (Covid-19) at Santi Maitri building behind Government House. One of the matters discussed was the postponement of national holidays. The matter was going to be presented to today's cabinet meeting.
The holidays that were going to be cancelled or postponed included…
Friday, May 1, 2020, Labour Day,
Monday 4 May 2020, Coronation Day,
Wednesday 6 May 2020, Visakha Puja Day,
May 11, Plowing Day.
But today's cabinet meeting said they 'disapprove' of the postponement or cancellation of the Thai national holidays in May.
But a spokesperson for the Cabinet told the public to stay at home and refrain from travelling out of their provinces, fearing that they may take extended leave, from May 1-6, to vacation upcountry and celebrate the holidays.
SOURCE: Bright TV
Keep in contact with The Thaiger by following our
Facebook page
.
4 teenagers violate the order not to celebrate Songkran outside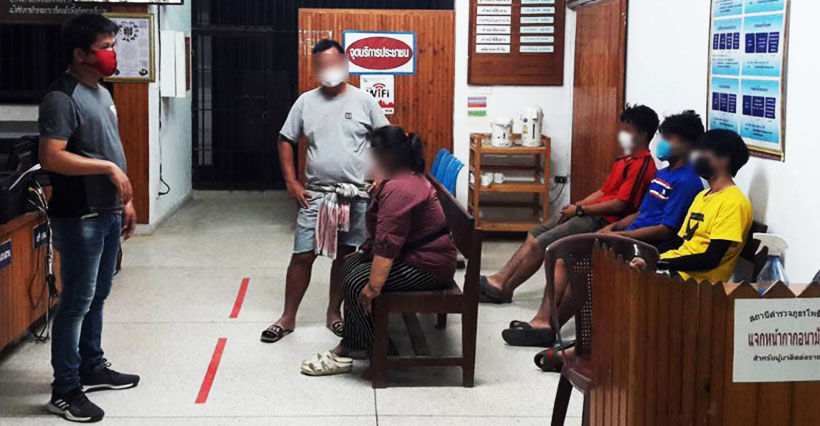 Under the emergency decree that has been announced by PM Prayut Chan-o-cha, it has been confirmed that Songkran (the traditional Thai new year festival) is officially postponed this year to lessen the spread of the Covid-19outbreak. However, 4 teenagers defying the emergency decree was arrested in Roi Et province, far north-eastern Thailand, after live broadcasting their water wars. The teenagers got a bit more publicity that they were looking for when their spontaneous broadcast went instantly viral.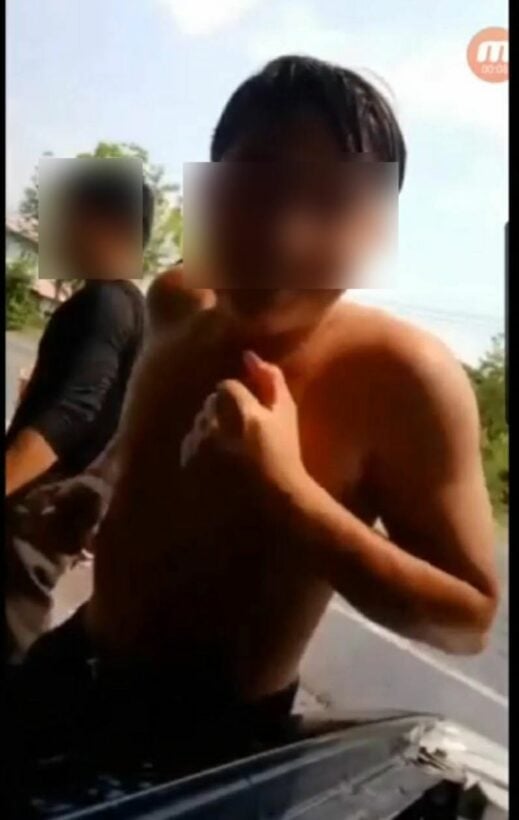 The group of partying teenagers was splashing water at each other while drinking consuming alcohol all for everyone to see, including the police. They kept laughing and making comments that they weren't afraid of the law and didn't care about the emergency decree. Despite the live video getting plenty of strong backlash from the online community they continued to violate the emergency decree and enjoy their mini celebration.
Investigators figured out that the incident took place in Les Phume District, Roi Et Province and one of the teenagers named Tee, was an employee at the Phon Thong Subdistrict Administrative Organisation. He is also reportedly the son of Mister Karn, the Vice Chairman of the SAO, where his father had brought him in to work as a temporary employee (now probably more temporary than originally anticipated).
Tee and his friends boasted online that one of their fathers was a 'big shot' in the local community and no one would be brave enough to mess with him.
Shortly after the live broadcast, local officials and police from the Les Phume District went to meet with the Chief Executive of the SAO, Chumpon Mayotha where they were told to go to meet at the Vice Chairman's home to talk about his son.
No one was at home when authorities arrived. Local villagers say that Tee and his family had fled from the village.
Back in Phon Thong, officials at Police Station arrested the other 3 teenagers who were also involved in the live broadcast, all of them tested positive to illicit drugs and alcohol.
SOURCE: Thai Residents
Keep in contact with The Thaiger by following our
Facebook page
.
Alcohol Ban in Phuket, from today (Saturday)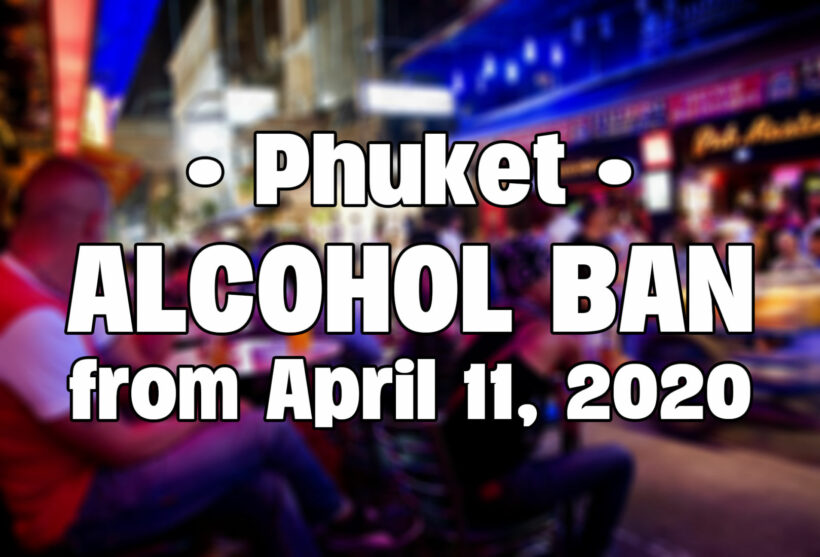 The Phuket Governor has issued an order number 1943/2563 which was signed yesterday on April 10. The new order bans alcohol sales in another preventative measure to combat the island's Covid-19 infection rate.
The order is in effect from today, Saturday, April 11, 2020, until further notice.
Anyone who breaks the order will be liable to a fine of 100,000 baht or a year in jail, or both.
For the visitors and tourists who decided to sit out the Covid-19 world outbreak in Phuket they've had to watch the island slowly being locked down – beaches closed, land, sea and air borders closed, districts and sub-districts closed to travel, curfews imposed and hotels closed.
From Monday, April 13, the island will also have additional travel restrictions imposed between all sub-districts as well as door-to-door health checks.
All the latest information on thethaiger.com and our Facebook pages The Thaiger and The ThaigerPhuket. We also have a special page for Covid-19 news HERE.
Keep in contact with The Thaiger by following our
Facebook page
.
Bangkok bans booze April 10-20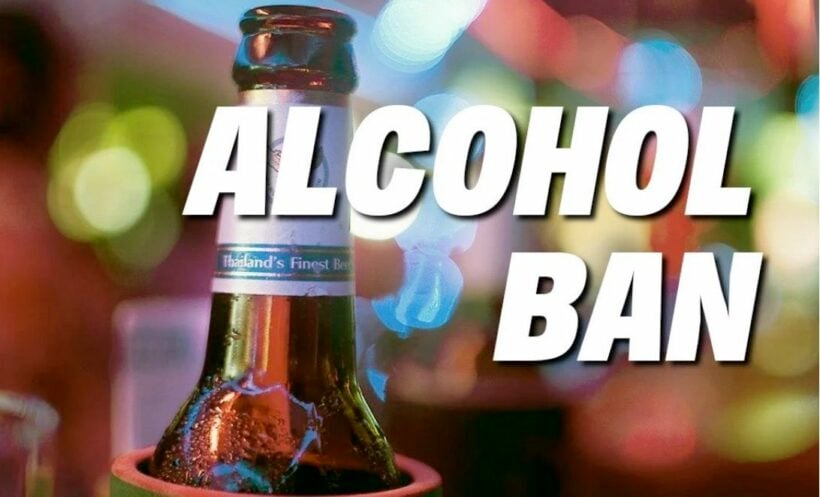 All sales of alcohol will be banned in Bangkok starting tomorrow until April 20. Police made the announcement this afternoon at the Covid 19 Disease Management Centre in Bangkok.
The stated reason for the ban is to encourage social distancing and stop the spread of the Covid-19 coronavirus. However, many netizens have already commented that it follows similar moves in Chiang Mai to stop people from gathering and drinking during the traditional Thai New Year, or Songkran, which falls during the same period.
Officially, Songkran has been postponed to a later date by PM Prayut Chan-o-cha, though the exact date has not yet been announced. The days are no longer public holidays but officials fear that people will still be wanting to celebrate.
10 other provinces have bans or restrictions on alcohol sales:
1. Sakon Nakhon: March 31-April 16
2. Chiang Mai: April 10-20
3. Rayong: April 3–15
4 Buriram: April 2-30
5. Mukdahan: April 6-30
6. Suphanburi: April 4-30
7. Nakhon Pathom: April 2-30
8. Lamphun: April 1-30
9. Chonburi: from 6pm to 6am (with the National alcohol sales laws still in effect, this means one can only purchase from 11-2 and 5-6 pm)
10. Surin: 2-30 April
SOURCES: The Pattaya News | Bangkok Post
Keep in contact with The Thaiger by following our
Facebook page
.