Curfew subjects Thailand's many homeless to arrest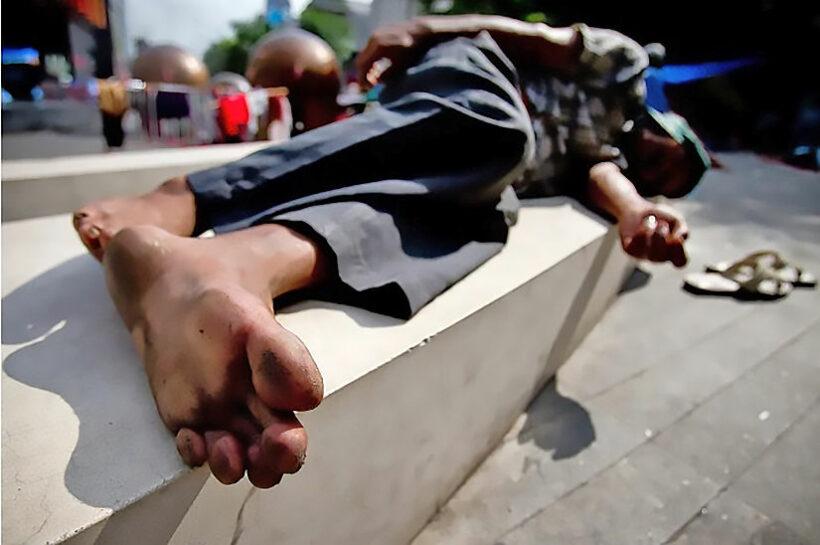 "The homeless can't stay at home."
Earlier this month, Police in Chiang Mai arrrested "Tui," a homeless man, for violating the national curfew imposed as part of the Emergency Decree to contain the spread of Covid-19. Police say they "found him wandering on the streets without permission from authorities or valid reasons," and the court then sentenced Tui to 15 days in jail, suspended, and a fine of 1,500 baht. The judge decided not to put Tui in a 3 day detention in lieu of paying the fine, as Tui couldn't afford it.
The judge ordered Tui, who usually sleeps on the floor of a local wet market, not to repeat the offence and not to leave his home for seven days. Tui told Human Rights Watch that he did not see how he could manage that.
"I will just have to hide, and hope police don't see me on the streets at night again."
There have been many such cases across Thailand, raising concerns that the emergency regulations are disproportionately hard on the homeless. Indeed the regulations assume that people have a home to go too.
Government figures show Thailand has about 2,700 homeless people, likely a gross under-estimation in a nation of around 66 million. Bangkok alone could have as many, very probably a lot more.
The lockdown and empty streets mean fewer chances for homeless people to earn money. What's more, they face stigmatisation and accusations of carrying and negligently spreading the virus, as well as of defying government orders.
It's been over 15 weeks since Thailand recorded its first Covid-19 case, but the government still has not reached out to the homeless population for testing. Only rudimentary temperature checks using questionably-accurate handheld thermometers are available to homeless people when they line up to receive food and necessities.
Government shelters are often overcrowded, without sufficient space required for the mandated "social distancing," and are usually far from areas homeless people know and frequent, so they are reluctant to go.
Leilani Farha, the UN special rapporteur on the right to adequate housing, sees the potential for catastrophe.
"Housing has become the front line defense against the coronavirus. Home has rarely been more of a life or death situation."
Thai PM Prayut Chan-ocha has repeatedly said "no one will be left behind."
"He should insist government officials follow his motto and apply it to people without roof over their heads."
SOURCE: Human Rights Watch
Keep in contact with Thaiger by following our Facebook page.
Never miss out on future posts by following Thaiger.
WHO praises Thailand for being successful model of Covid containment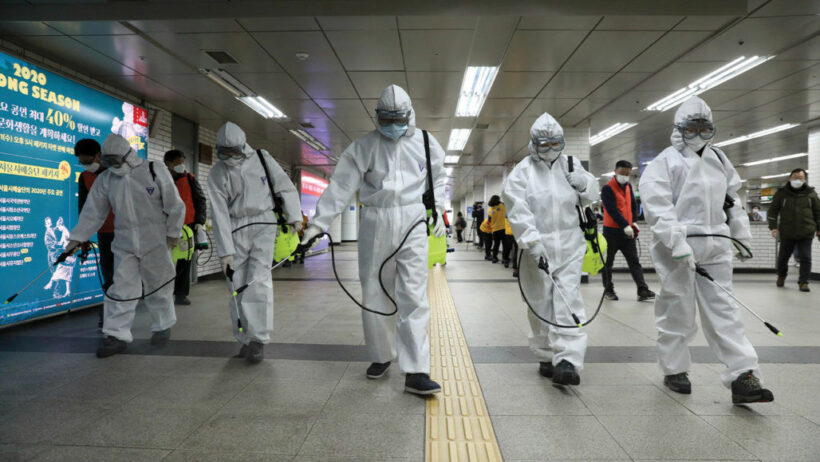 The director of the World Health Organisation is praising Thailand for being a successful model of Covid-19 containment. Dr. Panprapha Yongtrakul, the spokesperson of the Ministry of Public Health says the WHO director noted that despite Thailand having a population of 70 million with many densely populated cities, the total number of cases is less than 4,000 with only 60 deaths so far.
But she says that the success isn't coincidental, but more of a result of over 40 years of investments by past and present governments to improve the public health infrastructure, including recruiting public health volunteers, which have played an important role in the regions during SARS and now Covid.
Today, Thailand is reporting 8 new cases of Covid-19, all arrivals from abroad, and undergoing state quarantine. Currently, the total number of cases is 3,874 with the death toll remaining at 60.
SOURCE: Thai PBS World
Keep in contact with Thaiger by following our Facebook page.
Never miss out on future posts by following Thaiger.
Thousands of cruise ship crew stranded at sea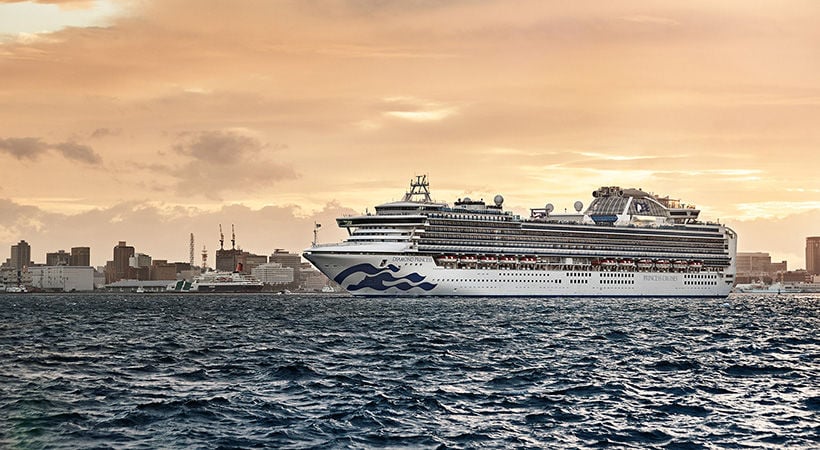 Tens of thousands of cruise ship crew members remain stranded at sea, virtual prisoners on their ships with no clear end in sight as the Covid-19 coronavirus drags on around the globe. The cruise industry has been shuttered and shattered by the crisis, with onboard outbreaks, denial of port access and no clear idea of when guest will return and ships can sail again.
Many crew aren't being paid because their contracts have ended. Some have no internet access; tensions are flaring; and some have even filed suit against their employers.
In March, US authorities issued a no-sail order as the virus crisis ramped up. Ships with passengers offloaded them, some more easily than others. According to the US Coast Guard, there are more than 100 ships carrying over 70,000 crew in or near US territorial waters or ports.
Caio Saldanha, a Brazilian DJ who works on a vessel which is in limbo somewhere between Florida and the Bahamas, shares a cabin with his 29 year old girlfriend Jessica Furlan, who hosted on-board activities for passengers. They have spent 3 weeks confined to the cabin, and stopped getting paid on April 24.
We are prisoners. I need help. We need help. We need to fight to go home."
Those who keep the ships running – sailors, cleaners and cooks, for example – are still getting paid, but those whose jobs were to entertain passengers are out of luck, and employees who've completed their contracts are not getting paid either. The cruise lines provide room and board, but nothing more. Crew must pay for anything else, even toothpaste and soap. Some have to pay for internet access.
The major cruise lines stand accused of failing to do enough to get their staff home, ostensibly to save money on pricey charter flights, a claim the companies deny.
But not everyone is in a huge rush. Some crew members feel safer at sea and fear that all the publicity is going to hurt the companies that pay their bills.
A 42 year old South African food and beverage manager for Carnival says it's is complex and very frustrating time for those that love their jobs.
"Keeping the crew on board was costing more than the charter flights would, and that it was simply very difficult to repatriate certain people to certain destinations."
"That fault cannot lie with the cruise lines, it lies with bodies like the CDC."
The Cruise Lines International Association told reporters that so far, there have been a total of 2,789 confirmed cases of Covid-19 onboard 33 cruise ships, among passengers and crew.
SOURCE: barrons.com
Keep in contact with Thaiger by following our Facebook page.
Never miss out on future posts by following Thaiger.
UK now second only to the US in reported Covid-19 deaths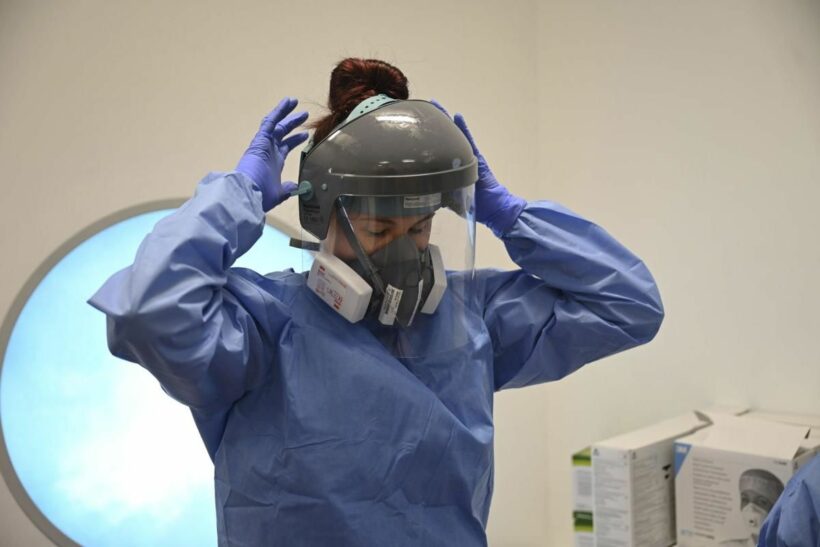 The death tolls have been shocking, week after week… First, China's Hubei province, then Italy, Spain and France. Now, the United Kingdom has surpassed them all as it reports more deaths from the Covid-19 coronavirus than any country in Europe, reaching a grim milestone that piles further scrutiny on the response to the pandemic by PM Boris Johnson's government.
The UK Foreign Secretary Dominic Raab said yesterday that 29,427 people have died of Covid-19 since the outbreak began, more than in Italy and Spain, and lower only than the US. The official figure includes 693 new deaths in the most recent 24 hour period.
The UK has a population of 66 million and the US has a population of 328 million.
Italy raised its death count to 29,315 yesterday. The official death toll in the US now stands at more than 70,000, according to Johns Hopkins University. International comparisons are not flawless, because countries count deaths in different ways and with varying levels of accuracy. Mr. Raab noted at the daily press briefing that a "real verdict on how countries have done will not be fully available until after the pandemic is over".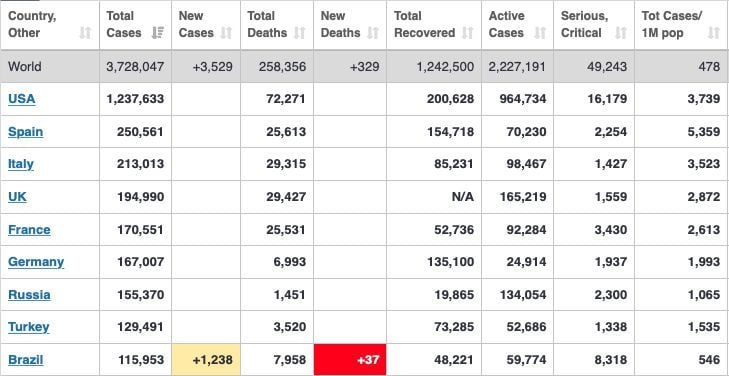 But Italy and Spain, previously Europe's two hardest-hit countries, are significantly further along in their outbreaks than the UK and are already tentatively lifting some lockdown restrictions.
The new numbers come just days before the UK PM Boris Johnson is due to address his country again on Sunday. He is expected to announce the nation's next steps, with widespread reports in UK media this week of how the country will now ease its emergency measures.
"It's now clear that the second phase will be different. We will need to adjust to a new normal. We want to make sure that the next phase is more comfortable, is more sustainable. But we need to be under no illusions, the next stage won't be easy."
Even the most recent government figures only tell a partial story: new data, released only yesterday, indicate that the true number of deaths by late April far exceeded that which was reported daily by ministers. England's Office of National Statistics said there were 29,998 deaths in which Covid-19 was mentioned on the death certificate in the period ending on April 24, including suspected coronavirus-related deaths in all settings, including care homes.
That figure far exceeds the death toll of 20,732 announced by the government at the same time, as the government did not include patients who died from Covid-19 outside of hospitals.
The UK government only last week began including data on deaths outside hospitals in cases where people had tested positive for Covid-19. Previously, UK figures were only for hospital deaths.
SOURCE: CNN | BBC
Keep in contact with Thaiger by following our Facebook page.
Never miss out on future posts by following Thaiger.