Ice ice baby! Social Egg Freezing arrives in Thailand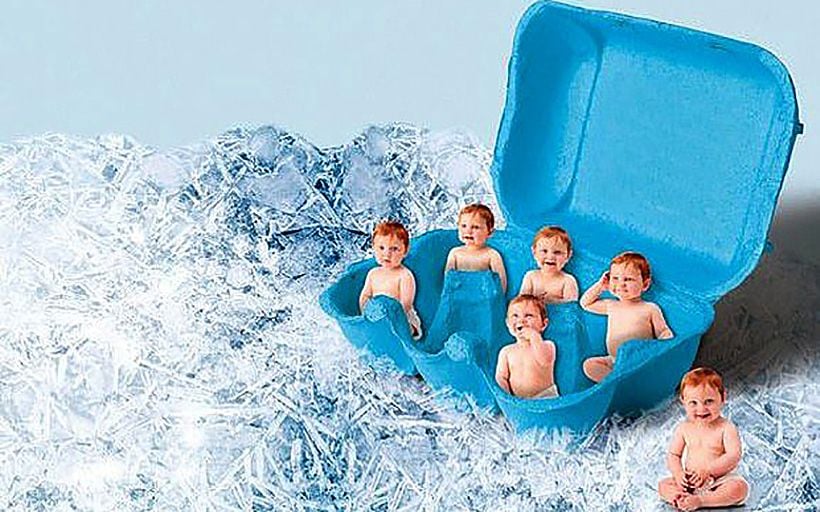 Could 2019 be the year of the egg?
It may very well be thanks to a recent growing trend into "social egg freezing." For less than $3 a day a major healthcare provider could see many infertile patients reaping the rewards.
According to recent reports, Borderless Healthcare Group are set to launch their unique fertility services in the Thai capital. This will allow women to play a far greater role in fertility management. Dubbed the "Egg Capital" of the world, Thailand will now be involved in this artificial intelligence powered avatar that is due for release before summer 2019. 
Available at xy life, this specific avatar will have the ability to speak to millions of women globally who have a common goal in social egg freezing.
So how does it work?
Women submit data based on detailed social, biological and psychological aspects. Consequently, the avatar will be able to dispense a tailored "pay as you freeze" financial plan regarding an overall fertility plan.
This brand-new pay as you freeze Eco-system could prove to be essential for many individuals looking to have children or are unable to due to infertility. And the facts don't lie. With nearly 2 billion millennials around the world there is a new phenomenon when it comes to personal fertility management. 
"Besides delayed marriage and childbearing, many millennials face new infertility threats from work stress, unbalanced lifestyle, disturbed sleep-wake cycles, and other causes. Providing them with insights into fertility preservation such as fertility functional diet, toxicity avoidance tips and options like social egg freezing before infertility kicks in, will be very helpful to them," says Dr Wei Siang Yu, founder of Borderless Healthcare Group.
Darren Lyons of MyMediTravel believes this could be just as important in the long term for handling infertility;
"With 1 in 6 couples struggling with fertility, there seems to be a growing market for so called social egg freezing. As a woman gets older, this is often linked to infertility issues. Whilst a 30 year old female has a 9 in 10 chance of conceiving, by her mid-thirties this drops to just 5 in 10. By the time she reaches 40 years of age, this decreases to 4 in 10, so I can see a lot of scope for this new form of reproductive asset scheme."
Due to popular demand there has already been a broad selection of doctors who have signed up to this brand-new idea. As this specific notion gathers pace, it is believed that a variety of global experts from various sectors will also join forces. This will be in order to educate, inform and spearhead numerous cyrobanking centers from the fields of technology, fertility, as well as several media firms. 
Thailand has fast become one of the world leaders as far as medical tourism is concerned. As a result of this exclusive initiative it will certainly position the country as a major player in fertility management that will no doubt attract many more medical tourists to Thailand over the next twelve months. 


Are you considering a medical procedure abroad? With Thaiger Medical you can research hospitals and doctors, choose a destination in Thailand or abroad, and book an appointment today.

Read more headlines, reports & breaking news in Thailand. Or catch up on your Thailand news.
The legalisation of marijuana for medical purposes, is now in effect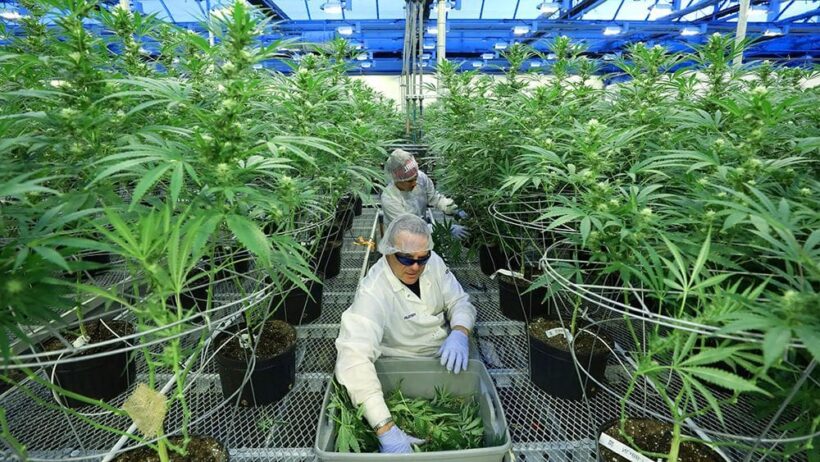 Grass, pot, ganja, marijuana… cannabis.
Whatever you want to call it, it can now be grown legally in Thailand and used in medical and scientific applications with the consent of the authorities, under strict guidelines.
The Narcotics Act 2562, which seeks to amend specific provisions of the Narcotics Act of 1979 to enable the use of marijuana for the treatment of patients, study, research and development, has now been published in the Royal Gazette.
The revised also allows for cultivation in agricultural, commercial and industrial uses for medical benefits as well.
However, the legal use of marijuana will be placed under the control of a committee headed by the permanent secretary of agriculture and comprises heads of several departments such as the Health Support Services Department, the Industrial Works Department, the Mental Health Department and the Medical Council.
The law also allows for the legal use of "kanchong", or hemp, with consent from the committee.
Import and export of marijuana in quantities, appropriate for medical treatment of certain ailments, is now permissible under the law, but there must be a prescription or a certificate from a certified medical practitioner.
However, the import or export of marijuana in excess of 10 kilograms remains prohibited as this will be considered trafficking in narcotics.
This is the first time in Thailand that marijuana can be used legally for medical or scientific purposes despite the fact that the studies indicate the plant may possess medicinal qualities of value to some patients.
The controlled use of marijuana for medical and scientific purposes is considered an initial step which will eventually lead to wider use for other purposes.
Kingdom from the sky – a tribute to the Thailand we love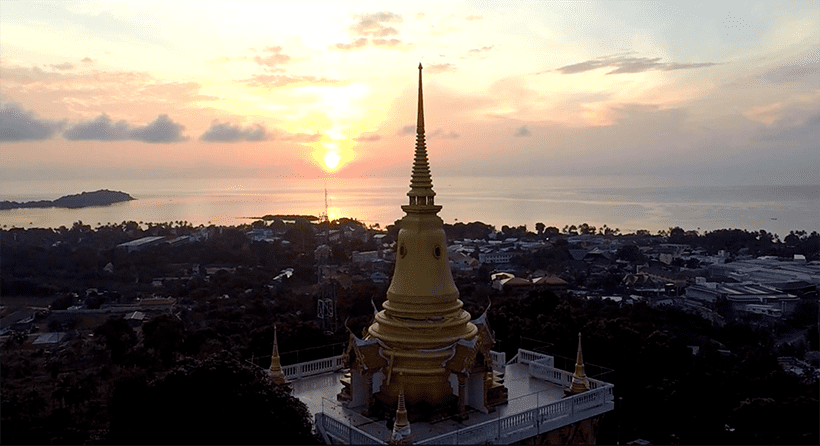 Amongst the chaos, the pungent aroma of spicy street food and bad driving, there's also the daily connection with Thailand's deep secrets – the land, the light, the hidden beauty.
Just 2 Guys Creative have captured some of this in a short tribute to Thailand from the air, all shot on a DJI Phantom 2. Click full screen and HD, turn up the volume and recall the reasons we all decided to stay here in the first place.
There's also some spectacular fireworks shots from an angle you probably haven't seen before.
Try and pick the locations, many in the southern part of Thailand.
Click HERE to watch and enjoy.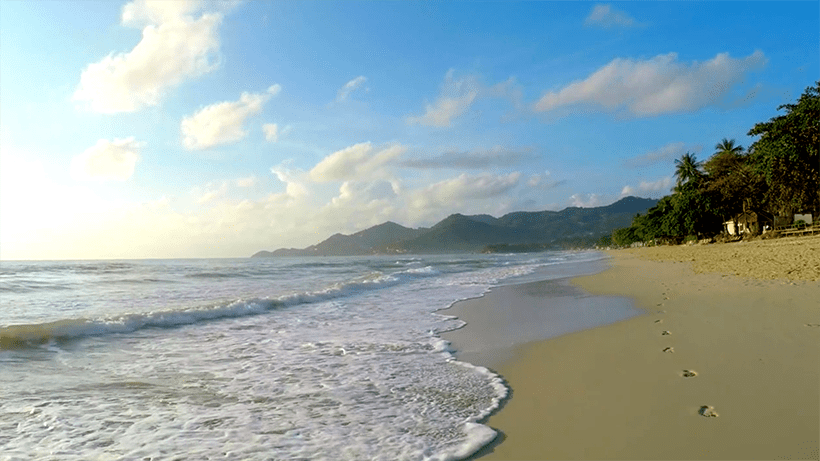 Airport smokers kicked out of Thai terminals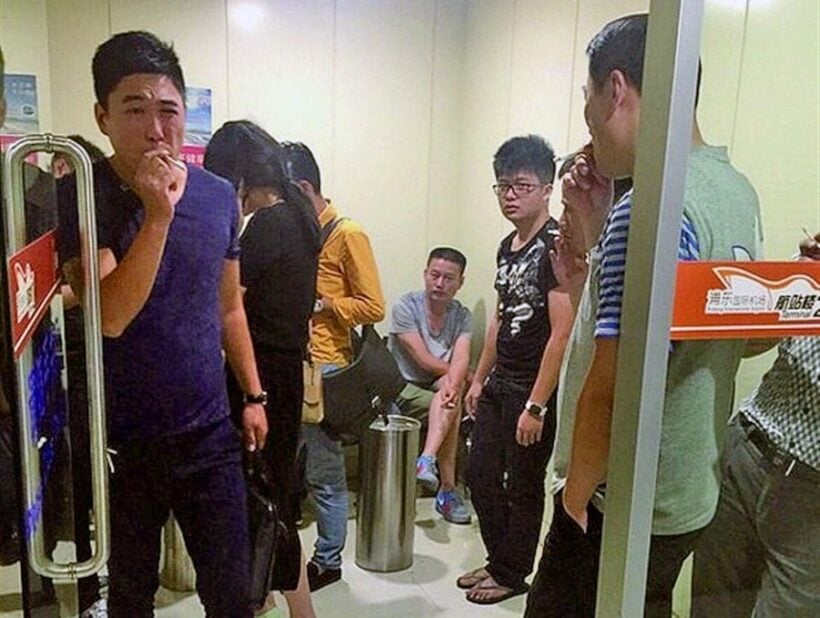 The Southeast Asia Tobacco Control Alliance (SEATCA) says they strongly support Thailand's move to ban smoking inside the passenger terminals of all its airports, to protect employees and non-smoking travellers from exposure to secondhand smoke.
On February 3 this year, the Airports of Thailand (AoT) removed all smoking rooms inside the airports of Suvarnabhumi, Don Mueang, Phuket, Chiang Mai, Hat Yai and Mae Fah Luang.
This is in line with Thailand's Tobacco Products Control Act of 2017 (TPCA) and the Ministry of Public Health announcement in 2018 that required offices of government agencies and state enterprises, including airports, to declare no smoking areas to protect non-smokers.
Those caught violating the new laws will be fined up to 5,000 baht.
"We are very pleased with this news and we urge the government to monitor the compliance and  strictly impose the penalty," said Dr. Domilyn Villarreiz, SEATCA's Smoke-free Program Manager.
"Studies have shown that secondhand smoke can transfer from designated smoking areas into nonsmoking areas in airports, where nonsmoking travellers and employees can be exposed."
"In addition to subjecting nonsmoking travellers who pass through these areas to involuntary secondhand smoke exposure, designated or ventilated smoking areas can also result in involuntary exposure of airport employees who are required to enter these areas or work near them."
"Tourism is an important economic driver for the Thai economy. Successful tourism relies not only on available and efficient tourism infrastructure such as airports and other transportation facilities but also on a healthy and welcoming environment."
"This is a big move for Thailand considering it is frequented by 39 million international tourists annually. This is not only good for the environment but ultimately good for people's health and the economy," added Villarreiz.
Meanwhile cigarettes and tobacco products are still being sold in the same terminals in the duty-free areas.
by Wendell C. Balderas, Media and Communications Manager, Southeast Asia Tobacco Control Alliance (SEATCA)