Wai Khru – setting a bad example for the future. Thailand's demand for respect from its young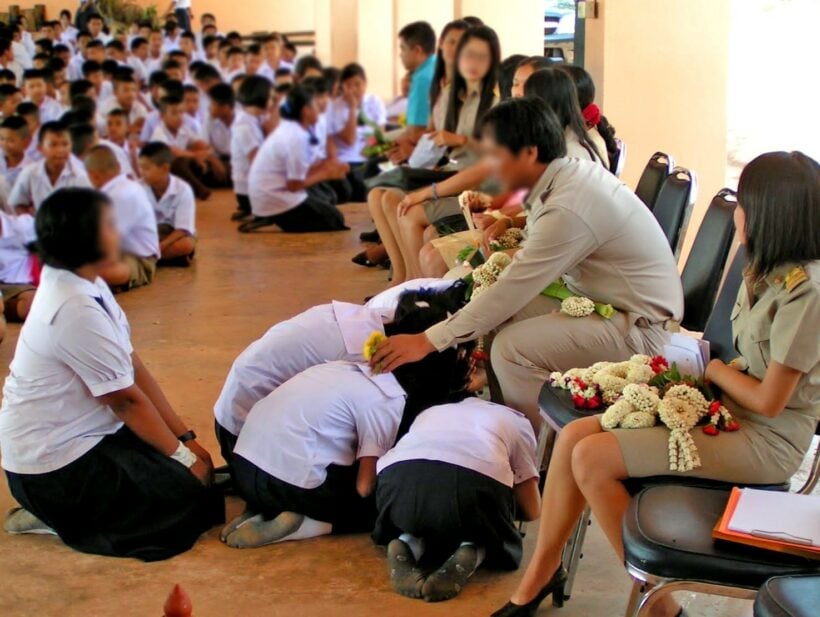 Hazing (US English), initiation ceremonies (British English), bastardisation (Australian English), ragging (South Asia), or deposition, refers to the practice of rituals, challenges, and other activities involving harassment, abuse or humiliation used as a way of initiating a person into a group including a new fraternity, sorority, team or club.
In Thailand, hazing is not only rife, it's seen as a rite of passage for young Thais as part of their cultural inculcation into the subservience they're expected to display elders or people with more money or higher positions than them. What's mistaken for 'respect' is actually a cultural party trick where children and young adults are 'trained' to be deferential from an early age.
In recent years there have a been a few high-profile deaths of army trainees, in the care of their Academy leaders, but allegedly subjected to initiations and bastardisation that is just 'par for the course' for the education of young Thais.
In a response to the recent death of Phakhapong Tanyakan at the Armed Forces Academies Preparatory School on October 17 last year, the Thai Deputy PM and Defence Minister Prawit Wongsuwan claimed that he "was not beaten to death, but just too weak to withstand tough training."
He went further saying "I was once beaten more than I could take and I fainted too. I didn't die. For this, before the school accepts kids for entry, they must give them a proper physical check-up."
When you get you get such official, public, responses from the top you can see how this hazing culture continues to thrive in the, otherwise, Land of Smiles.
We spoke to three foreign teachers in Thailand, all speaking on condition of anonymity, about the culture of hazing in their schools and the benign version of that in primary schools, 'wai khru'.
"Hazing is seen in many different types of social groups, including gangs, sports teams, schools, military units, fraternities and sororities. The initiation rites can range from relatively benign pranks and was khru, to protracted patterns of behavior that rise to the level of abuse or criminal misconduct."
For the families of hazing victims these ceremonies can be catastrophic, as in the tragic case of Phakhapong Tanyakan.
A 19 year old armed forces cadet, previously subjected to harsh physical discipline, suddenly died a day after returning to school from a break. His parents were told he suffered from a sudden cardiac arrest but became suspicious of possible foul play after a detailed autopsy report never came. – Khaosod English
But he's not the only one. Hazing and cruel or unusual initiations are conducted every day around the Kingdom but with a growing concern about the practices, both from the young students themselves and concerned older Thais, who realise the dangers of 'persuading' youngsters to respect elders needs examination in a modern 21st century Thailand.
We spoke to a respected senior Thai businessperson, again on the condition of anonymity, who said he had seen too much hazing going on during his time at school and then whilst training in the military.
"I was a victim of this type of bullying. I was told to 'be a man' and that all Thai men have to go through this. I think it is degrading and breaks human spirits. It teaches fear of those we are meant to respect. It has to change."
It all starts when young Thais are subjected to the Wai Khru or 'Teacher Wai' where students are expected to prostrate themselves in front of their teachers in a show of respect. But a broad spectrum of foreign teachers not only feel uncomfortable with this faux-deference, some of them go out of their way to be away for that day or, sometimes, even speak out about their concern with this tradition.
"I made the mistake of speaking out about the Wai Khru in our school. I just found it demeaning for the poor students who had to rehearse all week for this totally meaningless show of respect. I didn't feel respected, I felt sick. I ended up being ostracised and had to leave that school."
Whilst many Thais continue to wonder why westerners might find all this kowtowing and prostrating could cause concern, you just need to examine the deaths in the Army preparatory schools as the end result of 'demanding' obedience and deference to elders. In western culture, I have learned, respect is something that is earned, not demanded.
"Hazing is undignified, humiliating and cruel… not my words, but the words of students who are made go through this horrible experience. It's meant to be a sign of showing respect to your seniors but it's nothing more than a shameful indulgence at the expense of the students," said a long-term foreign teacher.
"Making students crawl around on the ground acting like animals in front of their peers, does nothing for either senior or freshie students. I have stopped attending Wai Khru day as I find it terribly uncomfortable for myself and for the students. You can see the look in their eyes as they approach you and are ordered to bow before the teacher. Teachers, like everyone else, should learn how to earn the respect of their students."
A young female foreign teacher first thought that the Wai Khru was 'cute' but has changed her tune over the years.
"Wai khru was the highlight of my first year teaching in Thailand. I was, and still am, extremely humbled and deeply touched by this beautiful tradition intended to recognise a teachers' role in children's life and to give said children the opportunity to express their gratitude to their teachers.
"But throughout the years I have started to look at this event with a more critical eye and I wish it weren't as rehearsed and staged as it unfortunately is. At our school, rehearsals for Wai Kru start a week prior to the event. During this week, children are drilled incessantly until they have mastered the walk, the bow and the wai leading up to the offering of the flowers that they are eager to free their sweaty little palms of."
Wai Khru continues to be practiced in all Thai schools as a long standing tradition and show of respect for teachers.
"Although I understand and commend the wonderful intentions behind such practices, I feel that much like other sorts of drilling that these students endure, this sadly takes away from the true purpose of it all. For want of a picture perfect event, meaning is lost and a demonstration of gratitude is transformed into a dreaded labour," she said.
An investigation into the death of Army cadet Phakhapong Tanyakan, by military investigators, found no wrongdoing by the Preparatory School. The parents have consistently called for a probe into their son's death and are still pursuing legal action.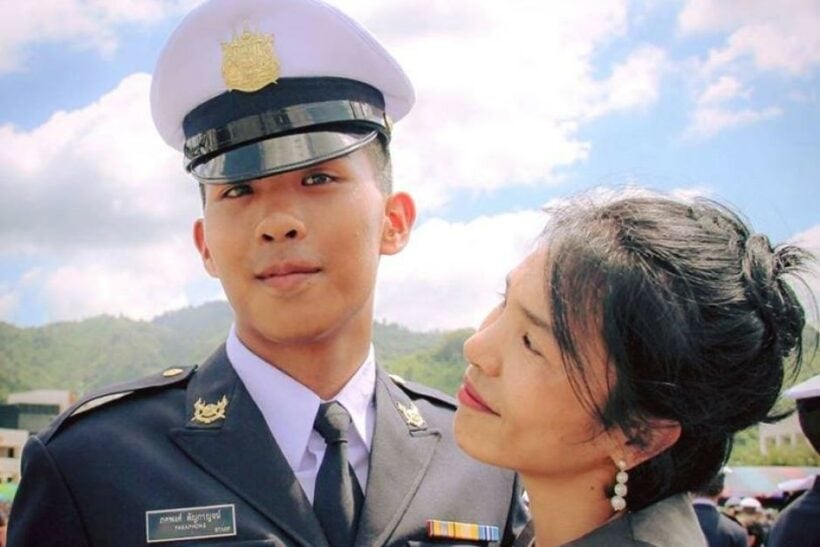 PHOTO: Army cadet Phakhapong Tanyakan, who died at the Armed Forces Academies Preparatory School on October 17 last year.
Keep in contact with The Thaiger by following our
Facebook page
.
Never miss out on future posts by
following The Thaiger
.
Is Koh Pha Ngan Thailand's best island?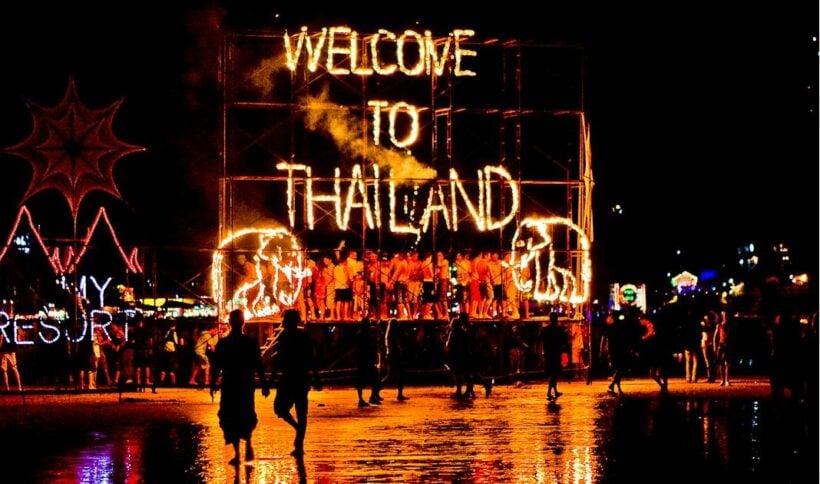 OPINION
Koh Pha Ngan was voted third best island in Asia in the 2020 Condé Nast's Readers Choice Awards. The island is widely known for its monthly Full Moon parties on Haad Rin beach, but Surat Thani governor Wichawut Jinto, who boasted about the island's recent rating, said there's more to Koh Pha Ngan than Haad Rin.
Condé Nast publishes a monthly travel magazine, Condé Nast Traveller, as well as GQ, Vanity Fair and Vogue. It's safe to say the publication's target audience is more interested in luxury resorts than dirt cheap party hostels and monthly beach raves. For example, for the best islands in the United States, Hilton Head Island in South Carolina was voted number 1. It's a golf lovers paradise and a popular vacation spot for suburban families.
A trip Koh Pha Ngan can be a completely different experience depending on where you go and what you do. Some stay on Haad Rin on the southeastern side of the island and have a trip like Hunter S. Thompson's drug-fueled "Fear and Loathing in Las Vegas," while some go to the western side for a yoga or healing retreat.
The Full Moon parties, which would draw more than 30,000 mostly foreign tourists, was put on pause due to the coronavirus pandemic restrictions in Thailand. But before the outbreak, the parties were known to be crazy with neon glow paint, fire jump rope and cheap buckets of alcohol and use of illicit drugs. The sand was so sticky that people were better off wearing shoes, and just about everyone pees (and pukes) in the ocean.
Even on the west side of the island, where it's more known for yoga and meditation retreats, things can sometimes get a little weird. A tourist said she did a "spiritual healing" ritual on the island known as a kambo cleanse where secretion from a South American frog is applied to burnt skin. She said "I feels like you're dying" but "it's great."
While the west side of the island has trendy resorts and bungalows, as well as a variety of yoga retreats and pricy vegan food, some people also live on a budget – a very tight budget. Some tourists even camped out on a hidden beach during the pandemic, a tourist claims. A local artist said he lives in a cave on the same beach.
Koh Pha Ngan topped Bali, Indonesia, which was number 9 on the list. Phuket was number 8 on the list and Koh Samui was number 10.
Here's what made the top 10 Asia islands in the Condé Nast Reader's Choice Awards 2020.
Cebu & Visayas, Philippines 95.83
Sri Lanka 95.45
Ko Pha Ngan, Thailand 95.30
Palawan, Philippines 95.22
Siargao Island, Philippines 95.19
Boracay, Philippines 95.06
Lombok, Indonesia 94.59
Phuket, Thailand 94.12
Bali, Indonesia 93.27
Koh Samui, Thailand 92.73
SOURCES: Condé Nast | Bangkok Post
Keep in contact with The Thaiger by following our
Facebook page
.
Never miss out on future posts by
following The Thaiger
.
Thanks for the COMMENTS, but…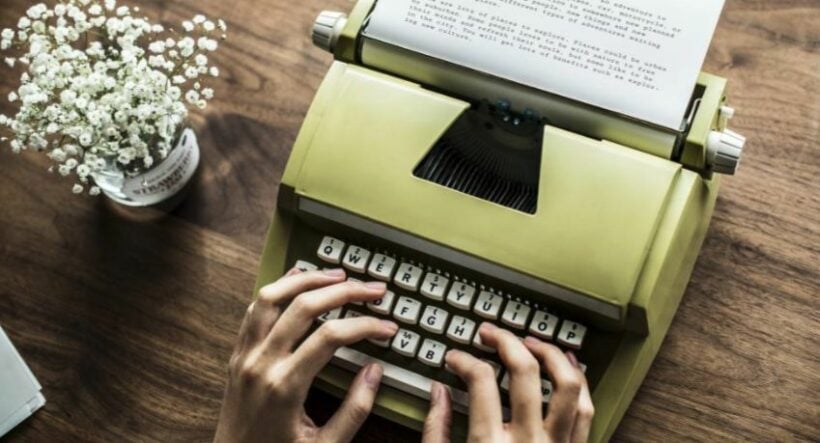 The Thaiger website is now receiving around 300 – 500 genuine comments a day (plus a lot of spam). We appreciate your engagement but, as you can imagine, it's causing a few headaches as well, particularly in the current "situation". To help us we would appreciate your following a few basic guidelines.
As it is, most comments are withheld for approval by a moderator. "Moderation" means us going through each comment and making sure there's nothing that's going to get The Thaiger, or YOU, into trouble. Not every comment is going to be approved.
Your IP Addresses and emails are stored in our server, but remain private information that will not be shared or sold.
At this time we need to keep a tight rein on all content on this website. Whilst we usually have a wide latitude in regards to free speech, we also have to protect our business and provide a "safe space" for everyone to express their views.
From an editorial point of view, The Thaiger won't be taking any sides in the current protest coverage and will remain unpartisan. Other news outlets are welcome to take any stand they wish but our role will remain merely to pass on what's happening, without fear or favour.
• Don't include live links in your comments. They will automatically be unapproved. Whilst many links are a useful addition to your comment, a lot are just spam. Some are just unacceptable for reasons of liable or inappropriate content. Just copy and paste a passage from a site and quote it if you wish.
• Try and keep your comments on topic and about the story, and avoid making personal or defamatory remarks about other commenters.
• Criticism about the stories and our coverage is fair game. But avoid criticism about Thailand's Head of State or making libellous or false comments about the Thai Government.
All we ask is a bit of common sense during this time so we can continue providing a free, independent news and information pipeline.
Editor, The Thaiger Pte Ltd
Keep in contact with The Thaiger by following our
Facebook page
.
Never miss out on future posts by
following The Thaiger
.
How can the Thai government resolve the current protest crisis?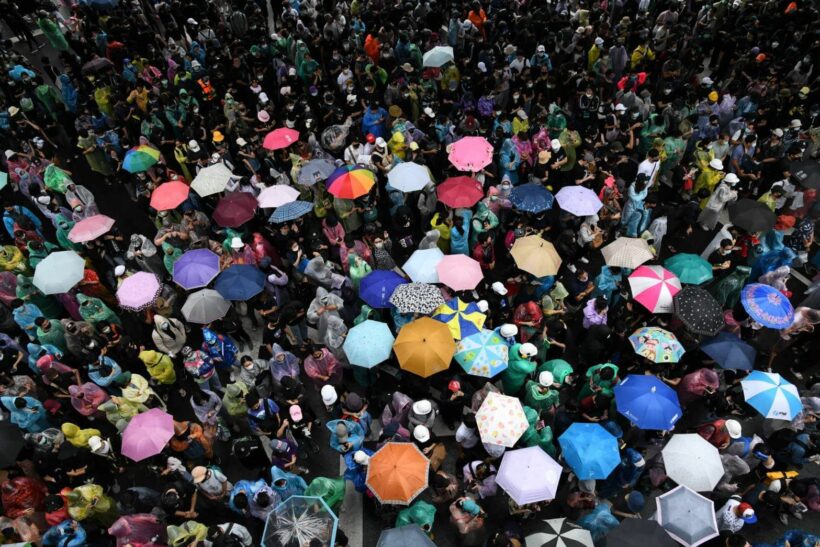 OPINION
The Thai Government has no easy way out of the current protest situation.
Over the past months an organic, mostly young Thais, political movement has been building. It's different from every protest movement in the past. The people attending the rallies don't really align themselves or identify with the past political factions. They're not red shirts or yellow shirts. They are new and say they're seeking key changes to Thailand's political system, and the role and powers of the Head of State.
Their demands – the standing down of the Thai PM Prayut Chan-o-cha, the dissolution of the Thai parliament, a new constitution to replace the 2017 Thai Charter and curbs on the powers of the Thai monarch – are unlikely to be met by the current government.
The protester's 10-point manifesto, outlining their demands, pits them against a quasi-democratic government that includes many of the faces from its predecessor, the National Councilfor Peace and Order that removed the elected Shinawatra government in 2014 in a military coup. The leader of the coup, General Prayut Chan-o-cha, is now the prime minister, elected by a parliamentary majority. The entire upper house of the Thai parliament were hand-picked by the PM and NCPO, so a parliamentary majority is merely a formality.
There is little possibility the ruling government will concede to any of the demands of the protesters. They're not going to simply step aside and hand over the levers of power to opposition parties. Whilst promising to convene an enquiry into constitutional reform last month, the parliament was unable to get the votes necessary and recommended a postponement. A postponement to an enquiry… blah, blah.
Thai politics has proved to be brutal over the past five decades with countless coups, periods of political instability, violent crackdowns on dissent and a 2017 constitution that guarantees that the status quo can continue, without the usual checks and balances in a modern parliamentary system.
But something else has changed this time.
The protesters are young and proving resilient and clever. There's also lots of them.
Their defiance to the status quo has shocked the elite establishment. Everything is now being questioned, including the previously revered position of the Thai monarchy.
Just recall scenes over the past week…
• A royal motorcade driving right through the middle of a protest with protesters standing defiantly, metres away from the occupants of the yellow Rolls Royce, displaying the 3 finger symbol and shouting "our taxes".
• People deciding to remain seated during the playing of the Royal Anthem which precedes all movies in Thailand.
• Usually compliant young Thai secondary school children displaying the 3 finger salute during the compulsory 8am school assembly and flag raising.
Even the public uttering of demands to change the role of the Head of State in Thailand were unheard of before this August.
Now, the genie is out of the bottle. What has been said cannot be unsaid and the young are now speaking about the issues openly. They've been emboldened by a government completely blindsided by the development and not knowing how to react to this new student-based voice. The only reaction has been the usual brute force.
Speaking to a young policeman, off the record, this morning. I asked how the younger members of the Thai police force felt when commanded to crackdown on their fellow young Thais. He said that there was a growing level of "unease" in the police and that it was getting more difficult to put their personal feelings to the side and act on the orders of their superiors.
The key problem now is that the young protesters face the Thai government and Army who are not adept at the skills of politics or negotiation. Chalk and cheese. Their upbringings are different, their experiences are different. The young say their seeking democratic reform. The establishment are trying to protest the status quo and the privileges they enjoy.
There is little room for negotiation.
The only way forward for the government will be crackdowns, curfews and brute force, most of which will attract almost universal condemnation from other governments and onlookers.
Simply, and starkly, the government are in a lose/lose situation. There are few ways they can extract a 'win' out this situation. To force a brutal crackdown on young, unarmed protesters will make them pariahs in a world of modern civilised governments. To do nothing, and allow the protest movement to fester and grow, will simply push their final demise a bit further down the road.
The only way out, to save face and diffuse the situation, would be to call an election. But with the current parliamentary set-up, the odds are stacked in favour of the current rulers to seize back power, again. Do you really think the Senators will step in to force a new election? Sack the PM? By precipitating the writing of a new constitution they would be effectively doing themselves out of a cushy, paid job. It won't happen.
Everyone wants a peaceful resolution to this current situation but the stakes are high, and sustainable, realistic solutions are thin on the ground.
The views expressed in this editorial do not necessarily reflect the staff and management of The Thaiger.
Keep in contact with The Thaiger by following our
Facebook page
.
Never miss out on future posts by
following The Thaiger
.