Wai Khru – setting a bad example for the future. Thailand's demand for respect from its young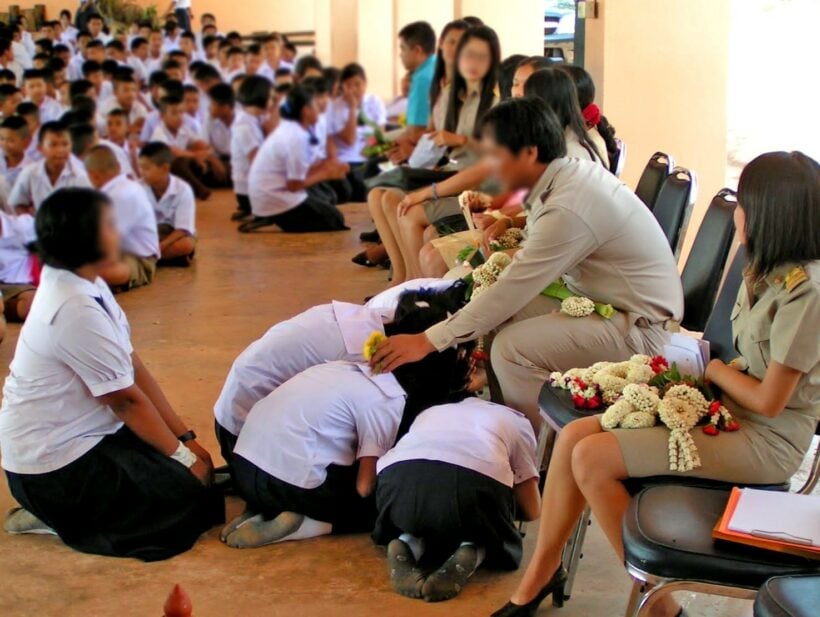 Hazing (US English), initiation ceremonies (British English), bastardisation (Australian English), ragging (South Asia), or deposition, refers to the practice of rituals, challenges, and other activities involving harassment, abuse or humiliation used as a way of initiating a person into a group including a new fraternity, sorority, team or club.
In Thailand, hazing is not only rife, it's seen as a rite of passage for young Thais as part of their cultural inculcation into the subservience they're expected to display elders or people with more money or higher positions than them. What's mistaken for 'respect' is actually a cultural party trick where children and young adults are 'trained' to be deferential from an early age.
In recent years there have a been a few high-profile deaths of army trainees, in the care of their Academy leaders, but allegedly subjected to initiations and bastardisation that is just 'par for the course' for the education of young Thais.
In a response to the recent death of Phakhapong Tanyakan at the Armed Forces Academies Preparatory School on October 17 last year, the Thai Deputy PM and Defence Minister Prawit Wongsuwan claimed that he "was not beaten to death, but just too weak to withstand tough training."
He went further saying "I was once beaten more than I could take and I fainted too. I didn't die. For this, before the school accepts kids for entry, they must give them a proper physical check-up."
When you get you get such official, public, responses from the top you can see how this hazing culture continues to thrive in the, otherwise, Land of Smiles.
We spoke to three foreign teachers in Thailand, all speaking on condition of anonymity, about the culture of hazing in their schools and the benign version of that in primary schools, 'wai khru'.
"Hazing is seen in many different types of social groups, including gangs, sports teams, schools, military units, fraternities and sororities. The initiation rites can range from relatively benign pranks and was khru, to protracted patterns of behavior that rise to the level of abuse or criminal misconduct."
For the families of hazing victims these ceremonies can be catastrophic, as in the tragic case of Phakhapong Tanyakan.
A 19 year old armed forces cadet, previously subjected to harsh physical discipline, suddenly died a day after returning to school from a break. His parents were told he suffered from a sudden cardiac arrest but became suspicious of possible foul play after a detailed autopsy report never came. – Khaosod English
But he's not the only one. Hazing and cruel or unusual initiations are conducted every day around the Kingdom but with a growing concern about the practices, both from the young students themselves and concerned older Thais, who realise the dangers of 'persuading' youngsters to respect elders needs examination in a modern 21st century Thailand.
We spoke to a respected senior Thai businessperson, again on the condition of anonymity, who said he had seen too much hazing going on during his time at school and then whilst training in the military.
"I was a victim of this type of bullying. I was told to 'be a man' and that all Thai men have to go through this. I think it is degrading and breaks human spirits. It teaches fear of those we are meant to respect. It has to change."
It all starts when young Thais are subjected to the Wai Khru or 'Teacher Wai' where students are expected to prostrate themselves in front of their teachers in a show of respect. But a broad spectrum of foreign teachers not only feel uncomfortable with this faux-deference, some of them go out of their way to be away for that day or, sometimes, even speak out about their concern with this tradition.
"I made the mistake of speaking out about the Wai Khru in our school. I just found it demeaning for the poor students who had to rehearse all week for this totally meaningless show of respect. I didn't feel respected, I felt sick. I ended up being ostracised and had to leave that school."
Whilst many Thais continue to wonder why westerners might find all this kowtowing and prostrating could cause concern, you just need to examine the deaths in the Army preparatory schools as the end result of 'demanding' obedience and deference to elders. In western culture, I have learned, respect is something that is earned, not demanded.
"Hazing is undignified, humiliating and cruel… not my words, but the words of students who are made go through this horrible experience. It's meant to be a sign of showing respect to your seniors but it's nothing more than a shameful indulgence at the expense of the students," said a long-term foreign teacher.
"Making students crawl around on the ground acting like animals in front of their peers, does nothing for either senior or freshie students. I have stopped attending Wai Khru day as I find it terribly uncomfortable for myself and for the students. You can see the look in their eyes as they approach you and are ordered to bow before the teacher. Teachers, like everyone else, should learn how to earn the respect of their students."
A young female foreign teacher first thought that the Wai Khru was 'cute' but has changed her tune over the years.
"Wai khru was the highlight of my first year teaching in Thailand. I was, and still am, extremely humbled and deeply touched by this beautiful tradition intended to recognise a teachers' role in children's life and to give said children the opportunity to express their gratitude to their teachers.
"But throughout the years I have started to look at this event with a more critical eye and I wish it weren't as rehearsed and staged as it unfortunately is. At our school, rehearsals for Wai Kru start a week prior to the event. During this week, children are drilled incessantly until they have mastered the walk, the bow and the wai leading up to the offering of the flowers that they are eager to free their sweaty little palms of."
Wai Khru continues to be practiced in all Thai schools as a long standing tradition and show of respect for teachers.
"Although I understand and commend the wonderful intentions behind such practices, I feel that much like other sorts of drilling that these students endure, this sadly takes away from the true purpose of it all. For want of a picture perfect event, meaning is lost and a demonstration of gratitude is transformed into a dreaded labour," she said.
An investigation into the death of Army cadet Phakhapong Tanyakan, by military investigators, found no wrongdoing by the Preparatory School. The parents have consistently called for a probe into their son's death and are still pursuing legal action.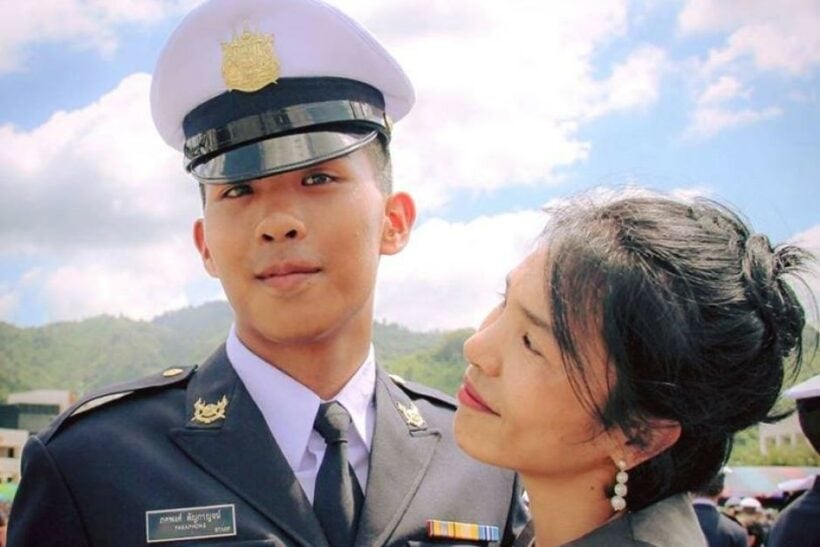 PHOTO: Army cadet Phakhapong Tanyakan, who died at the Armed Forces Academies Preparatory School on October 17 last year.
Keep in contact with The Thaiger by following our
Facebook page
.


Have something to say? Scroll down to leave a comment, or visit our Thaiger Thailand Q&A Forum to discuss people, events, to-do and more with the local community.

Opinion: Retirees and medical insurance in Thailand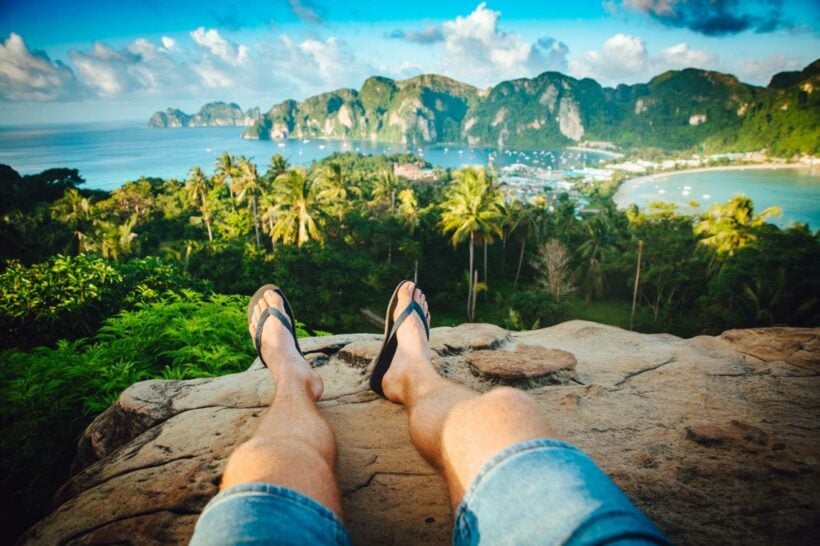 By Barry Kenyon of The Pattaya Mail
Thai government spokespeople, in recent years, have emphasised that that Thai hospitals are not free for foreigners. They have cited examples of sick and crowd-funded aliens desperate to get back to their home countries, or annual reports from public hospitals bemoaning the unpaid bills of foreign nationals.
So far not a lot has happened. Holders of one year 0/A visas or ten year 0/X, issued by Thai consulates and embassies abroad, do now require medical insurance worth at least 400,000 baht for in-patient treatment and 40,000 baht for out-patient care. But the vast majority of expat retirees in Thailand receive their annual extensions of stay at a Thai immigration office. They do not currently require insurance.
Will that change? It's not clear. The government has already stated that long-stay aliens with a history of physical illness may be checked out before an extension of stay is granted. What this means, if anything, is unclear but it could signify the immigration bureau's refusal if an applicant is discovered to have unpaid hospital bills.
One substantial reason for leaving well alone is that many expat retirees self-insure because they are too old or infirm to obtain medical insurance. But these wealthier retirees contribute billions of baht annually to (mostly) private hospital coffers when significant surgery is required. They would be forced out of the country if unobtainable medical cover was made compulsory, thus leading to a gigantic loss of income.
It's also true that the mandatory insurance requirement for 0/A visa holders is modest. A sum of 400,000 baht may seem a lot but is unlikely to cover the total bill for heart surgery, most cancer operations and stays in an intensive care unit, at any rate in the private sector.
Read the rest of the editorial HERE.
Keep in contact with The Thaiger by following our
Facebook page
.
Buddhists call for boycott of Hilton & Waldorf Astoria Hotels with the opening of Siddhartha Lounge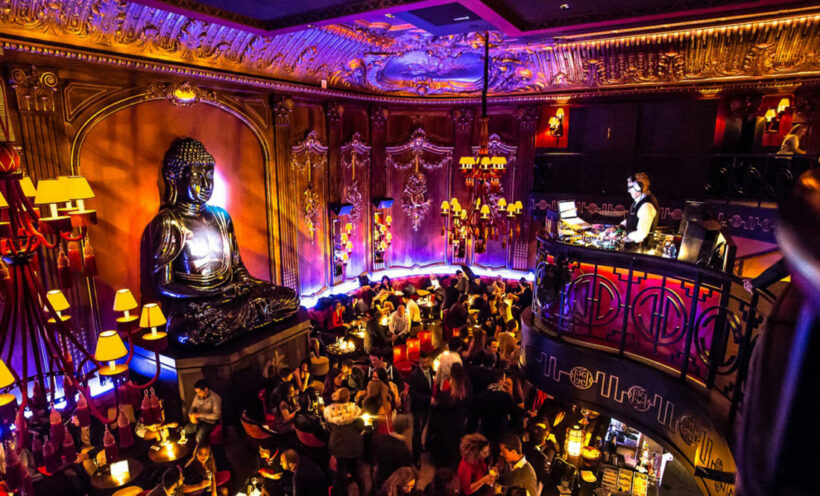 OPINION: The Buddhist Times
Since its creation in 1996, Buddha-Bar Paris has been using the name and image of Buddha in it's Bars and Hotels throughout the world. Typically the franchises use large statues of Buddha in their Bars and around dance floors and in restaurants similar to a Buddhist temple.
What makes the use of Buddha's image in these bars most insulting to Buddhists around the world is that Buddhism does not support the consumption of alcohol. So to use the Buddha's image as decoration to promote the consumption and sale of alcohol and as a prop on dance floors and in restaurants is especially disrespectful and hurtful to Buddhists.
Now comes a further insult with the Buddha-Bar franchise opening the Siddhartha Lounge at Waldorf Astoria Ras Al Khaimah. (Siddhartha Gautama being the full name of Buddha).
According to the Knowing Buddha Organisation in Thailand what the Buddha-Bar franchise is doing is not only disrespectful but it is immoral. The foundation points out that "Respect is Common Sense".
Buddhists feel hurt by the misuse of the name and image of their father, as people of other faiths would be if the image of Christ or Mohammad were used to promote bars and nightclubs.
The Buddha–Bar, restaurant, and hotel franchise created by French-Romanian restaurateur Raymond Vișan and DJ and interior designer Claude Challe, with its original location having opened in Paris, France in 1996.
Raymond Vișan, according to Wikipedia, had the idea of establishing the chain of restaurants and bars which came from his fascination with the Orient. However at the age of 60 Visan suddenly died of terminal cancer. The franchise was continued by co-founder Claude Challe and Vișan's wife Tarja, who took over the reins of the Buddha Bar franchise upon Vișan death.
Critics of the Vișan's and Claude Challe say that these self described artists and creators have created nothing but bad Karma and Sin for themselves. They suggest that Buddha-Bar franchise is a form of "grotesque Plagiarism " which has merely hi-jacked a 2500 year old religion, using the name and image of Buddha, who imparts peace, compassion and loving kindness, for the purpose of selling alcohol and making money. As any case of plagiarism it is expected that Buddha-Bar and Waldorf Astoria will soon find them selves in the courts say Buddhims advocats.
Buddhist around the world are calling the Boycotting of Waldorf Astoria Hotels Hilton Hotels, Buddha-Bars and the music of Claude Challe, demanding that they stop using the image of Buddha and instead creat their own brand.
The views expressed in this editorial do not necessarily reflect the opinions or views of The Thaiger or its staff
Keep in contact with The Thaiger by following our
Facebook page
.
Pattaya getting set for the Indian era – OPINION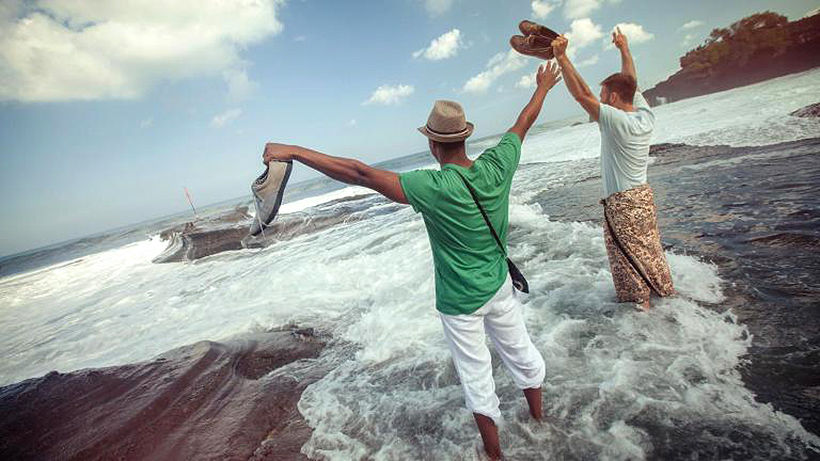 I was a bit taken back by posters across the social networks where I shared the post that simply would not accept the Indians were bringing any value to Pattaya. Claiming Thailand would regret squeezing out the Western market and turning to the Chinese and Indians. It came across as sour grapes to me and also a delusion of grandeur from many of the Brits and Aussies that for some reason hold themselves on such a high global status.
I am a Brit and in the past probably have fallen victim to such delusions but am now refocused and aligned to the shift in the global market. I can see just how real this Chinese and Indian market has become and see no reason for it to not to continue growing.
According to Tourism Authority of Thailand, Indian arrivals into Thailand is expected to reach 5 million by 2023.
It is well documented what is happening in Thailand with the Chinese tourist and investor but still, the Indian market gets skirted over by many who refuse to accept anything other than the stereotypical images.
But they are wrong to do so and I think the winners in Pattaya will be those that embrace the Indian market as there is an increasing percentage who have good money in the pocket and are ready to spend it.
Just this week I was with a hotel developer and they exactly spoke of the shift in investors that parallel what we are seeing through tourism. They said before the Western market was good but now that has cooled, then the Russians came but that too has eased off; both due to changes in exchange rates from their end. Then the Chinese started to buy but as their exchange rates became less strong against the baht and getting money out of their country that slowed, but now has recovered somewhat.
He then said what others have also been saying, that the Indians were now becoming a very important market for selling too.
Whilst many restaurants are looking to target the F.I.T (Free Independent Traveller) Chinese tourist, I personally think the Indian tourist is a better fit for Western-type business in town.
Read the rest of the editorial HERE
Keep in contact with The Thaiger by following our
Facebook page
.