Top 10 most plastic polluted rivers in the world (2019)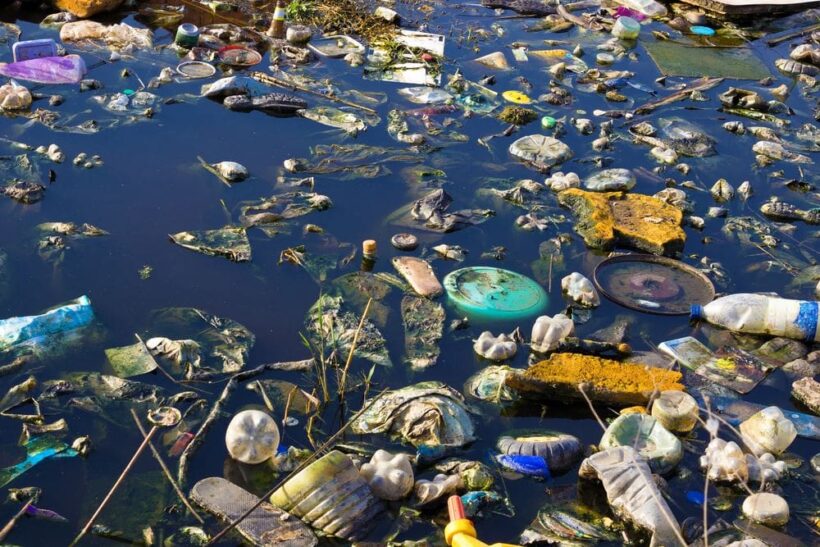 Would you believe that 90% of plastics in the ocean comes from just 10 rivers? 9 are located in Asia and one of them borders Thailand. So what are the most plastic polluted rivers in the world?
Every year, we, the world, produces 300 million tonnes of plastics, and 8.8 million tonnes of these are dumped into the oceans. That's about 40 billion plastic bottles, 100 billion single-use plastic bags, and 522 million personal care items.
Disturbingly, 270,000 tonnes of these plastics are merely floating around on the ocean surface. That is more than 5 trillion individual pieces when broken down, excluding the millions of microplastic particles. You might be thinking that 270,000 tonnes is a lot, and you're definitely right!
It's equivalent to 33,750,000 bowling balls, 135,000 cars, 130,000 medium-sized boats, 1,225 cargo trains, or 36,000 adult elephants. 
Obviously, this current amount of plastic garbage is wreaking havoc on our once pristine marine biodiversity. Approximately 700 marine species are in danger of extinction because of plastic pollution.
Sadly, 100,000 marine creatures are already dead because of plastic entanglement, while two-thirds of fish worldwide are still suffering from plastic ingestion. 
"By 2050, there will be more plastics than fishes in the oceans." – Eco News
Plastic isn't really that fantastic. In a world where plastic is literally everywhere, the term "plastic river" is no longer a shocker.
When landfills fall short to accommodate all our trash, society turns to the rivers. This results in rivers that are entirely covered with waste. When seen from above, these rivers look like a solid sludge of plastic waste. All these rivers are channelled into the ocean, bringing the trash with them.
The top 10 most polluted rivers in the world have one thing in common – they are located alongside large human populations with poor waste management systems. Together, they deliver almost all the plastics in the entirety of our oceans. 
10th
 –
 The Mekong River
One of the longest rivers in Asia and one that's close to home. The Mekong River travels through Asia bordering various countries like China, Myanmar, Laos, Thailand, Cambodia, and Vietnam. It supports 200 million people depending heavily on agricultural and fishing industries.
9th
 – 
The Niger River
The 9th ranked most polluted river on our list is the main river of West Africa. Niger River supports over 100 million citizens of Africa. From Nigeria, it flows through five countries before ending up in the Atlantic Ocean.
8th
 –
 The Amur River
Also known as Heilong River, Amur River is located between the borders of the Heilongjiang province of China and Russia's Siberia, before being emptied on the vastness of Okhotsk Sea.
7th
 – 
The Pearl River
Ironically, this river was named after its pearl-coloured shells lying at its bottom that flows through Guangzhou City. Another one of China's most notorious river for harbouring plastics, this river isn't looking pearly anymore. As a matter of fact, Hong Kong is consistently suffering from trash coming from Pearl River being washed on its shores. 
6th
 – 
The Ganges River
Considered to be the most polluted river in India, The Ganges River is upsettingly sixth on our list of the most polluted river in the world. It is worshipped as "Ganga Mata", the divine mother responsible for sustaining life and nurturing civilization throughout India's history. It provides water resources to over half a billion people or 40% of India's population. Despite these facts, an overwhelming amount of 1.2 billion pounds of plastics are still dumped here annually.
5th
 – 
The Hai River
Another one of China's nastiest rivers, Hai River is the fourth on our list. It flows between two of the most densely-populated regions of China, Tianjin and Beijing, before emptying into the Bohai Sea. 
4th
 – 
The Yellow River
China's cradle of civilization, Yellow River is the third longest river in Asia, next to Yangtze and Yenisei. It's also the sixth longest river in the world, flowing through nine of China's provinces to the Bohai Sea. This river is almost beyond salvation because of undrinkable water and 30% of its fishes gone. 
3rd
 – 
The Indus River
3rd on our list, the Indus River is the longest in Pakistan. Its basin is covering over 384,000 square miles of open land, 204,000 of which lie in Pakistan. It's one of Asia's largest rivers running through Pakistan and India to the Arabian Sea. Aside from plastics, this river's pollution is also from the absurd amount of sewage wastes.
2nd
 – 
Yangtze River
Located yet again in China, the Yangtze River is the longest in Asia and third longest in the world. Its reputation is the 2nd worst on our list for flowing out a staggering amount of 1.5 million tons or 55% of the ocean's plastics. Flowing through some of China's most populated regions like Shanghai (22 million), Wuhan (9.8 million), and Chongqing (7.5 million), the river's basin is a home for 480 million people or one-third of China's population. Because of the highly-consumerist lifestyle of the Chinese populace, their waste management system can no longer keep up. 
The Most Polluted River in the World – The Citarum River
And finally, the leader of this infamous list, the Citarum River, regarded as the most polluted river in the world. Located in Indonesia, flowing down a basin that is home to millions of people. Due to the increase in industrial development and almost zero waste management, the river is succumbed by domestic, chemical, industrial and numerous types of water pollution.
The fisherman that once depended on the clear waters of this river for their lively hood, now cast their nets not to catch fish, but instead, to catch certain garbage that might have a scrap value. The Citarum river has turned fishermen into garbage men.
Conclusion
Knowing from here how serious plastic pollution is, trust me when I say that we're barely scratching the surface. The severity of the problem could come to a point of no return, we may not be able to win the life back in our oceans if we continue. Let's stop creating tragic stories like the sperm whale incident or the sea turtle with a plastic straw stuck on its nostrils. 
We can still do something about it. In fact, we have to do it now! Let's actualize the rule of 5 Rs – Refuse, Reduce, Reuse, Recycle, and Repair – or just say "No" to Single-Use Plastic.
We can all be a little more responsible for the monstrous amount of trash we created. Here are 5 simple tips to Reduce Plastic Waste and you are more than welcome to join us on one of our beach cleanups at the Clean the Beach Boot Camp – first we train, then we clean!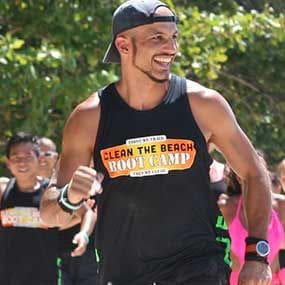 Writer: Krix Luther
Keep in contact with The Thaiger by following our
Facebook page
.
Thousands of people have been travelling between provinces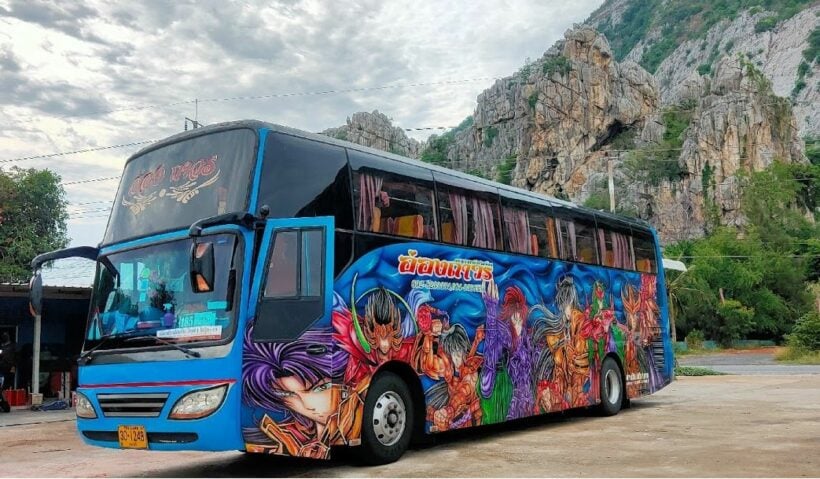 … but not quite as many as before, so far. The Director General of the Department of Land Transport says that more people have been using the inter-provincial buses services after the government recently easing Thailands' lock down situation.
He says…
"Although some long distance services are still not in operation to comply with the night time curfew, many inter-provincial routes of around 300 kilometres are open and have seen many commuters."
"The department will gradually add buses to facilitate increased use and maintain social distancing."
The department has announced that there were just under a million passengers per day using public buses running between Bangkok and nearby provinces from March 1-25, (the period before the State of Emergency).
141,240 passengers per day taking buses between the capital and other provinces,
9,128 using buses between provinces,
2,379 using buses within a province.
Reports have revealed that after the emergency was effective across the nation from March 26 to May 1, there was a decrease in the number of passengers with 472,210 passengers per day travelling from Bangkok to surrounding provinces, 4,090 from the capital to other provinces, 5,612 on inter-provincial routes and 2,156 passengers between provinces.
After the lockdown was eased on May 2 up to today, the number of passengers has increased to 508,490 per day travelling from Bangkok to surrounding provinces, 6,000 from Bangkok to other provinces, 9,020 on inter-provincial routes and 4,020 passengers between provinces.
SOURCE: Nation Thailand
Keep in contact with The Thaiger by following our
Facebook page
.
Udon Thani temple blaze claims abbot's life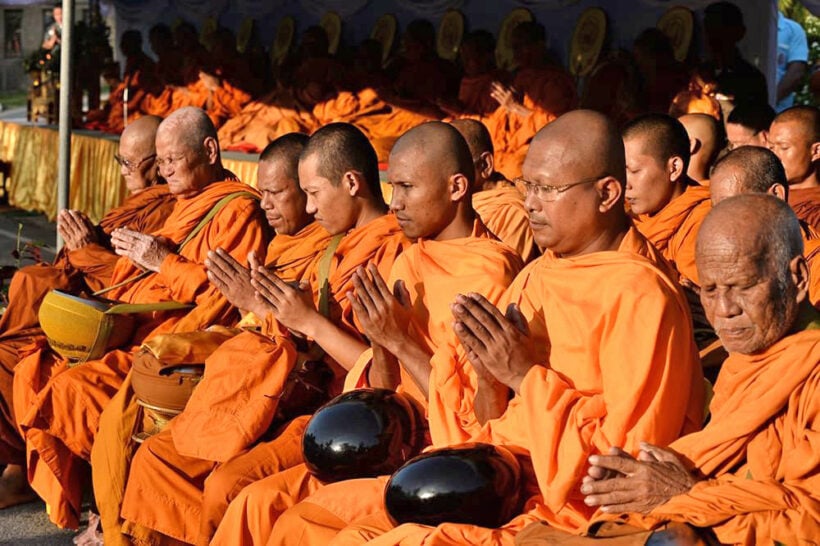 A famous forest temple in Issan's Udon Thani province caught fire yesterday, claiming the life of its abbot. The temple has long been associated with the late Maha Bua Yannasampanno, thought by many of his followers to be an Arahant (someone who has attained Enlightenment) and a master in the Thai Forest Tradition.
75 year old Phra Ajarn Sudjai Thanthamano had served as the abbot of Wat Kesornsilakul, popularly known as Wat Pa Ban Tad, since the death of the Maha Bua in 2011.
Police were notified of the blaze at 1:37pm. Firefighters arrived at the scene to find flames engulfing the abbot's living quarters. Monks, novices and citizens were trying to put out the flames and rescue the abbot, who was trapped inside.
The fire brigade sprayed water to control the flames. When the blaze subsided, monks rushed to bring the injured abbot out. He was taken to a van and rushed to Udon Thani Hospital but died on the way. The van then took his body back to the temple.
Although it destroyed the abbot's quarters, firefighters were able to control the blaze before it could spread to any other areas of the temple. Police cordoned off the area pending the collection of forensic evidence, as followers began arriving at the temple after hearing of the abbot's passing.
SOURCE: Bangkok Post
Keep in contact with The Thaiger by following our
Facebook page
.
Thailand's property market set to experience brokerage megashift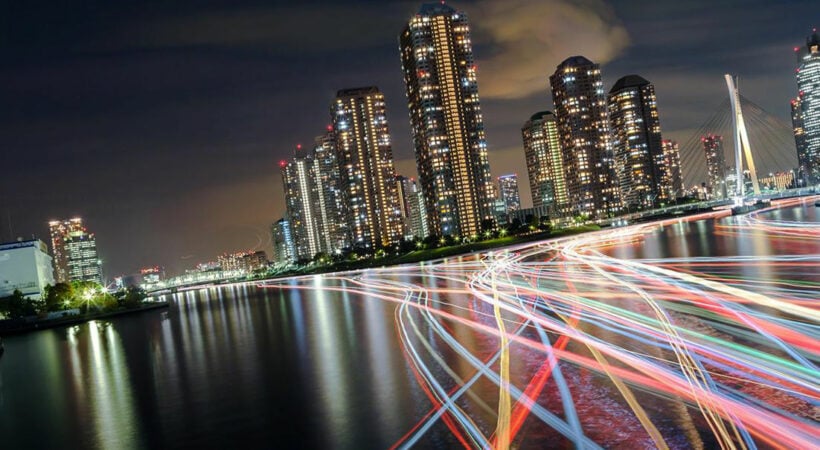 by Bill Barnett
It's clear that Thailand's real estate sector is expected to undergo a megashift as a result of the Covid-19 pandemic and search for a 'new normal', if that's even possible. That said, one of the country's leading PropTech groups FazWaz says the crisis has only accelerated dynamic charges to the sector that have been bubbling to the surface over the past two years.
"Big data and virtual seamless transactions are recurring trends whose time has come", according to FazWaz CEO Brennan Campbell.
"The current crisis has created a great wall between property buyers and sellers can easily be demolished through a complete overhaul of the legacy brokerage transaction process. "
FazWaz, who are a PropTech start-up under Thailand's BOI (Board of Investment) technology development platform has methodically pursued an enhanced big data platform by focusing on creating a forward-looking property transaction model. 
Over the next few months the next domino to fall is a new FazWaz product using online data to create dynamic property valuation, which can be used by financial institutions, developers and prospective buyers in obtaining real-time appraisals. 
Commenting on the new business model Campbell says that it's time for reality to bite.
"The old method of real estate valuation in Thailand, that requires an arduous paper chase, walking around neighbourhoods, staring at 'for sale signs', and looking back versus looking forward, makes zero sense." 
Big data allows FazWaz to understand dynamic demonstrated trends 24/7 and uses algorithms that can predict future values. Thailand's shifting property landscape is seeing lines blur between primary and secondary sales. This is magnified even more, given both rely on market valuations as a lever for transactions. A recent FazWaz deep dive into the Phuket real estate sector showed a market value of properties for sale in excess of 100 billion baht.
Lessons learned in the current crisis, that is moving away from traditional brokerage, has prospective buyers taking virtual tours of property (VR) instead of going to show units. VDR (virtual data room) is also becoming a new standard in the transaction process. It has been accelerated into the due diligence process by sheer necessity. Add in the use of big data for AVM (automated valuation model) property valuations is clearly a more accurate methodology given emerging market volatility. 
As Thailand's property sector goes into reopening mode, and the long journey towards recovery, Campbell weighs in with "the new path is one that the industry has not been on before, big data doesn't sleep, nor do disruptors to the sector. Ultimately PropTech will change the sector in ways you cannot even imagine today."
Keep in contact with The Thaiger by following our
Facebook page
.