Run out of money? Here's the 'how to' guide to Begpacking.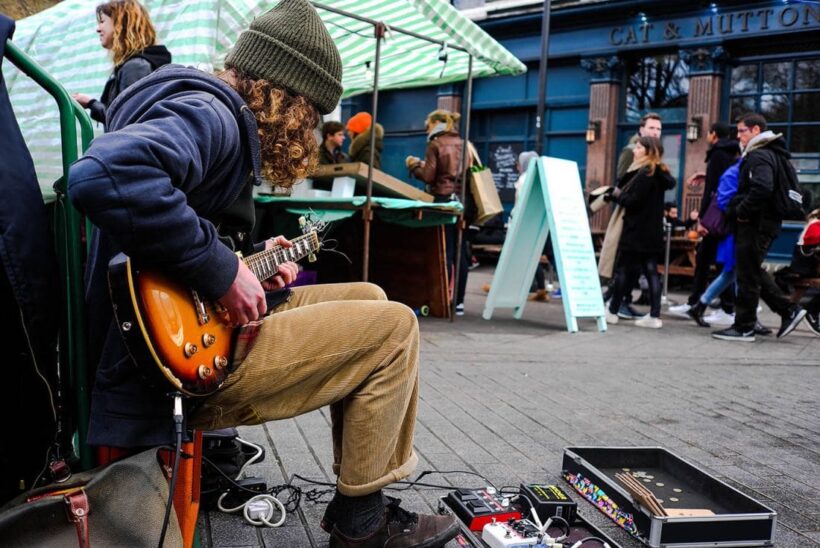 PHOTO: backslackers.com
"Aren't you technically homeless? Why shouldn't YOU cash in too. Why shouldn't other people pay for you to travel? Begpacking (or beg packing) is a way for backpackers like you to earn money while you travel by begging for money or busking around the world."
Thailand has its fair share of 'beg packers' each year – young travellers who apparently run out of money and end up on the streets, begging for additional funds to continue their travel. They come in two sizes – the ones that are simply sitting and begging and the others that are busking or doing something to earn some coin.

Begpackers really get a big response on social media. Some netizens say 'leave them alone, they're not hurting anyone'. Others call them pariahs and 'should be sent back to where they came from'. Still others think they should be 'discouraged' with local police attention and fines.
In a Buddhist country the culture of 'giving' to the poor or less-fortunate is engrained. Sociologists believe that western travellers sometimes take advantage of Thai's good nature when travelling around the Kingdom.
But now there's actually a website that shows people how to 'beg pack' with the article titled…
BEGPACKING: How to pay for your travels by begging and busking
Everyone wants to travel around the world. Why wouldn't they? Traveling is the best way to spend your teens and early twenties before you get too old to enjoy yourself. The problem with traveling though is that you need money to do it, no matter how cheap you are. And most of us don't have a ton of money because we either quit our job to travel or never had a job in the first place. But don't let a little thing like money stand in between you and your dream 'round the world trip'. Need cash to travel? There's a new way to get it: begpacking.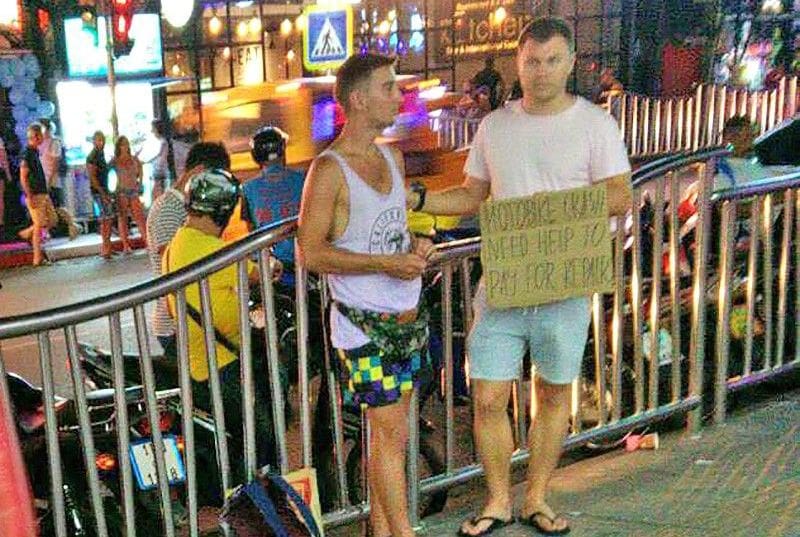 These two begpackers rounded up and fined by police three times in Krabi, Phuket and Bangkok
The article is mostly upbeat encouraging potential begpackers to earn the offerings made by passers-by. But suggestion Number 5 is to, well, just beg!
5. Just Beg for Money
You don't need to busk to make money while begpacking on your travels. All you have to do is beg. Sit on a street corner, put out an empty cap or coffee cup, and start asking for money. It sometimes helps to have a cardboard sign that explains that you are backpacking abroad and need money to continue traveling.
Or something like, 'HELP US FULFILL OUR DREAM!' or 'WORLD TRAVELERS NEED YOUR HELP!' Everyone loves a sob story about how desperate your situation is. Locals will feel sorry for the foreigner trapped in a strange country and offer up anything they can spare. Other backpackers will feel your pain and will surely give you a few bucks of local currency. And other non-backpacker travelers will probably throw you a couple of bucks because they will give to any beggar they see.
Thailand has photos of begpackers being snapped and posted onto social media often enough. Here are a couple of eastern European begpackers that were caught by police three times in Krabi and parts of Phuket, last seen in Bangkok, trying the same trick.


Looking to jettison some items before jetsetting away or chartering a yacht? Look no further than Thaiger Classifieds where you can find and post items, work, property and more for free. Be sure to check out YonderTours for things to do in Thailand and tours across the country.

Read more headlines, reports & breaking news in Krabi. Or catch up on your Thailand news.
British national and five Burmese arrested in Krabi over working illegally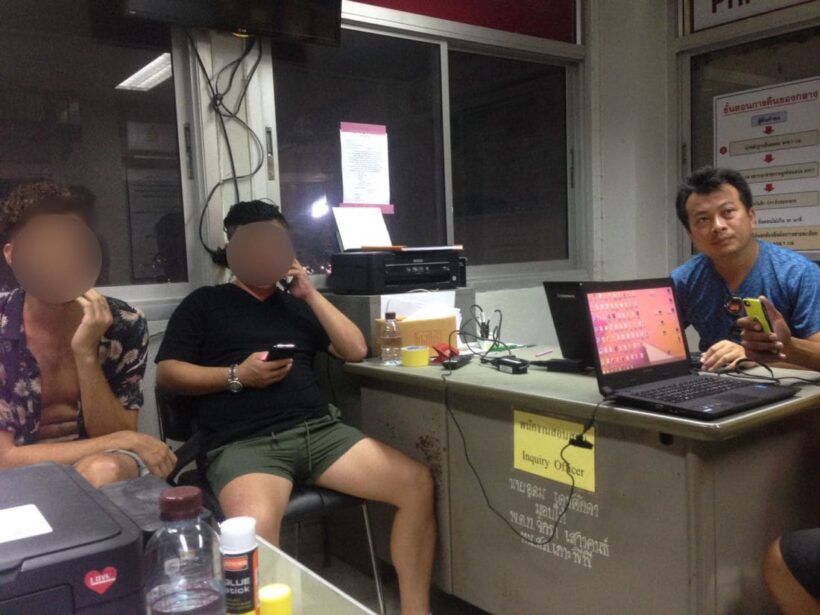 Koh Phi Phi Police have been cracking down on illegal workers on the island's and have arrested a British national along with five Burmese yesterday in Krabi.
Police arrested 28 year old British man Benjamin Richard Stone at a restaurant on Koh Phi Phi yesterday.
The arrests follows police receiving a tip-off that the suspect was illegally selling tour packages to tourists without a work permit. He is facing charges of illegally working in Thailand. Stone is currently denying the charge.
Immigration Police discovered that Stone entered Thailand on February 4 as a tourist. He was coming from Malaysia and arrived at the Phuket International Airport.
Police have also arrested another five Burmese citizens for working illegally.
American arrested at airport after stealing speedboat in Krabi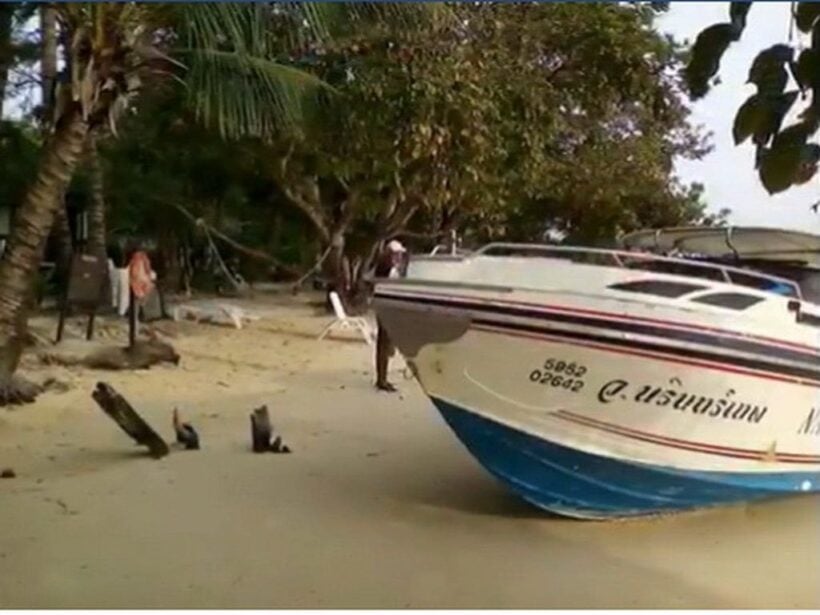 PHOTOS: Pudam News
An American tourist has been arrested after stealing a speedboat on Koh Phi Phi to drive to Krabi.
Koh Phi Phi Police Chief Col Kritsapas Detinthasorn says, "We received a report from Ms Apissamai Sangjan that her speedboat, which was moored at Ao Nang Beach, was stolen on April 19.  An allegedly drunken tourist jumped in, started the engine and drove away."
"On April 20 morning the boat was found 15 kilometres from Ao Nang. It had sustained damage. The value of the repairs was around 350,000 baht."
Police continued their investigation and identified the tourist, and aspiring speedboat captain, as 25 year old American man Parker Wilson Bishop. An warrant was issued for him over the theft and damage of the vessel.
Col Kritsapas says, "This morning we were notified from the Immigration Police at Suvarnabhumi Airport that Bishop was arrested at the airport. He has now been taken back to Koh Phi Phi Police to face legal action."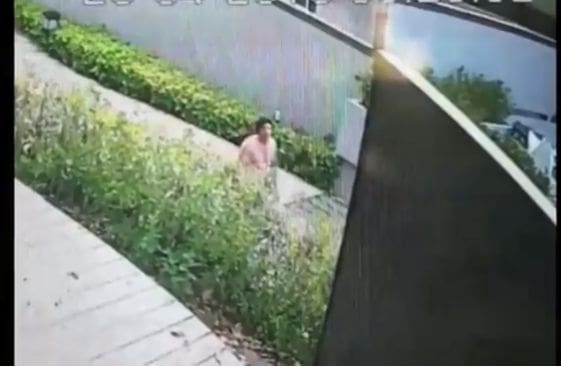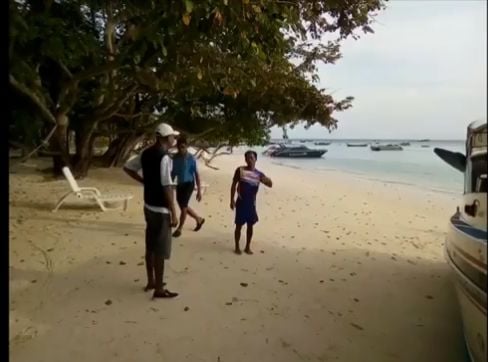 Man arrested after slashing 82 year old woman in Krabi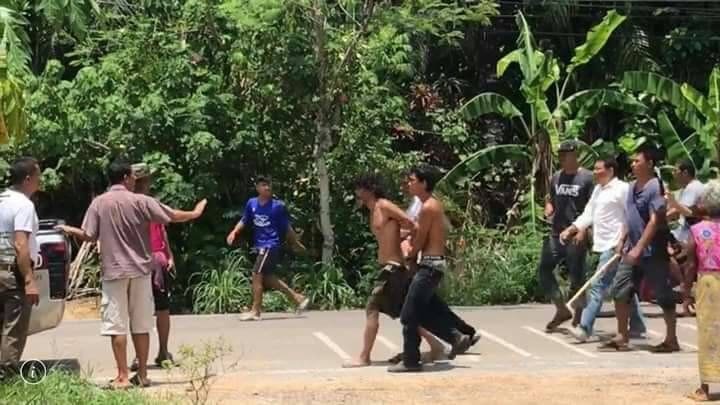 A man has been caught after slashing an 82 year old woman in Krabi today.
The 52 year old man who is reported to have psychological problems was caught after he used a long knife to slash the 82 year old woman named Wieng Imkasem.
The woman, who has sustained serious injuries as a result of the attack, was rushed to hospital. The attacker was also taken to hospital.