Run out of money? Here's the 'how to' guide to Begpacking.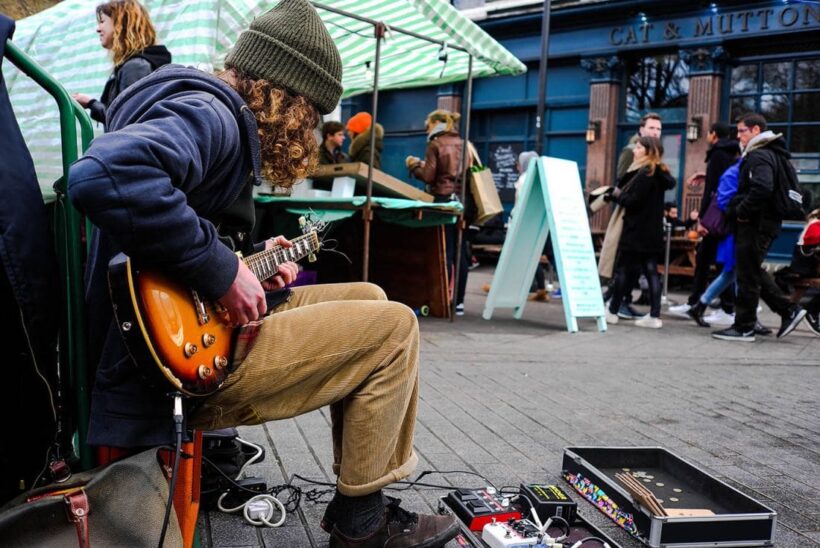 PHOTO: backslackers.com
"Aren't you technically homeless? Why shouldn't YOU cash in too. Why shouldn't other people pay for you to travel? Begpacking (or beg packing) is a way for backpackers like you to earn money while you travel by begging for money or busking around the world."
Thailand has its fair share of 'beg packers' each year – young travellers who apparently run out of money and end up on the streets, begging for additional funds to continue their travel. They come in two sizes – the ones that are simply sitting and begging and the others that are busking or doing something to earn some coin.

Begpackers really get a big response on social media. Some netizens say 'leave them alone, they're not hurting anyone'. Others call them pariahs and 'should be sent back to where they came from'. Still others think they should be 'discouraged' with local police attention and fines.
In a Buddhist country the culture of 'giving' to the poor or less-fortunate is engrained. Sociologists believe that western travellers sometimes take advantage of Thai's good nature when travelling around the Kingdom.
But now there's actually a website that shows people how to 'beg pack' with the article titled…
BEGPACKING: How to pay for your travels by begging and busking
Everyone wants to travel around the world. Why wouldn't they? Traveling is the best way to spend your teens and early twenties before you get too old to enjoy yourself. The problem with traveling though is that you need money to do it, no matter how cheap you are. And most of us don't have a ton of money because we either quit our job to travel or never had a job in the first place. But don't let a little thing like money stand in between you and your dream 'round the world trip'. Need cash to travel? There's a new way to get it: begpacking.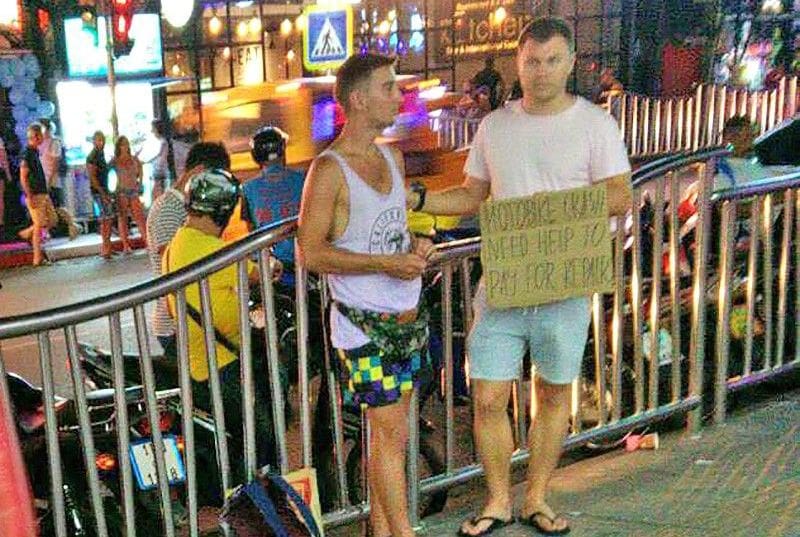 These two begpackers rounded up and fined by police three times in Krabi, Phuket and Bangkok
The article is mostly upbeat encouraging potential begpackers to earn the offerings made by passers-by. But suggestion Number 5 is to, well, just beg!
5. Just Beg for Money
You don't need to busk to make money while begpacking on your travels. All you have to do is beg. Sit on a street corner, put out an empty cap or coffee cup, and start asking for money. It sometimes helps to have a cardboard sign that explains that you are backpacking abroad and need money to continue traveling.
Or something like, 'HELP US FULFILL OUR DREAM!' or 'WORLD TRAVELERS NEED YOUR HELP!' Everyone loves a sob story about how desperate your situation is. Locals will feel sorry for the foreigner trapped in a strange country and offer up anything they can spare. Other backpackers will feel your pain and will surely give you a few bucks of local currency. And other non-backpacker travelers will probably throw you a couple of bucks because they will give to any beggar they see.
Thailand has photos of begpackers being snapped and posted onto social media often enough. Here are a couple of eastern European begpackers that were caught by police three times in Krabi and parts of Phuket, last seen in Bangkok, trying the same trick.

Phi Phi Island Village Beach Resort kick off education program with local schools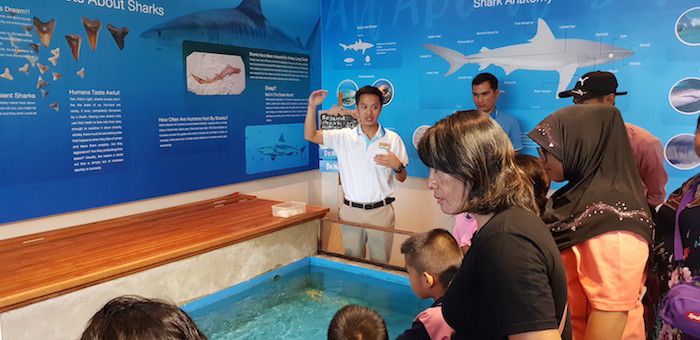 Phi Phi Island Village Beach Resort has launched a new educational program that will teach local school children about the critical importance of environmental preservation and sustainability.

Under this new initiative, a group of 14 children, six parents and four teachers from Koh Phi Phi's LaemTong School visited the resort's new Marine Discovery Centre to learn about the island's underwater environment and meet with its resident marine biologist, Mr Kamolwat Napadolrungrueang.

During the visit, Mr Kamolwat explained all about Koh Phi Phi's vibrant marine world, the delicate balance of aquatic ecosystems, and the damaging impacts of pollution and debris. The kids were also able to feed four different species of clownfish in this educational and entertaining session.

Following this initial visit, Phi Phi Island Village Beach Resort and its Marine Discovery Centre will welcome regular groups of children from LaemTong School. This forms pa...
Canada/Australia consular service share in Phuket, Krabi and Phang Nga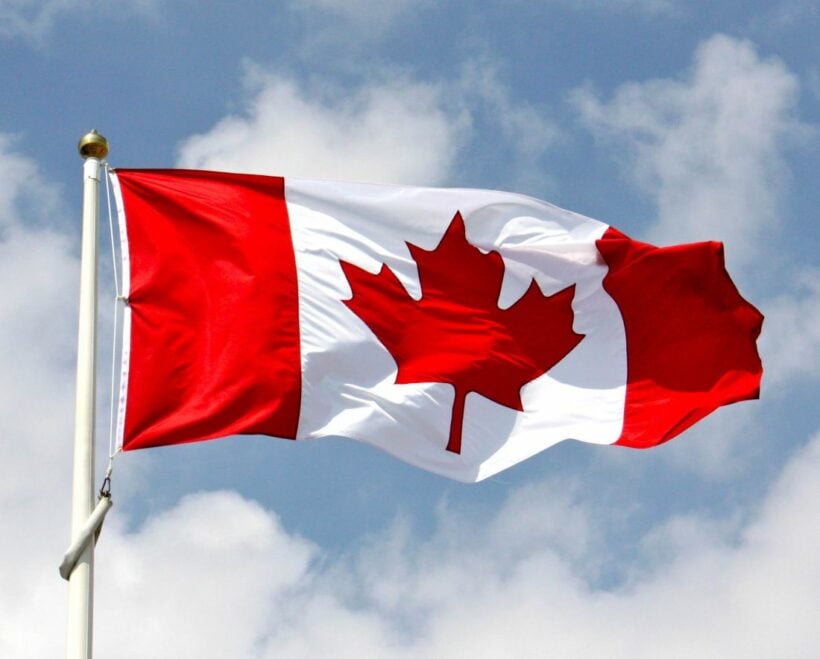 Canada and Australia have added Phuket, Krabi and Phrang Nga, to the Canada-Australia Shared Consular Services Agreement. Shared Consular Services are now found in 30 consular missions around the world.

The Canada and Australia Consular Services Sharing Agreement dates back to the principles that were agreed to by both countries in 1986, recognizing the similarities of our philosophies underlying the provision of consular services. The agreement means more points of service for Canadians and Australians abroad which in turn means quicker and easier access to emergency consular services, as well as more efficient use of public funds.

Canadians living or travelling in Phuket, Krabi and Phrang Nga can now contact the Australian Consulate-General in Phuket for emergency assistance services relating to:

-          Arrest or detention

-          Crime and/or accidents

-          International child abduction and cu...
Israeli tourist injured after attack by Krabi man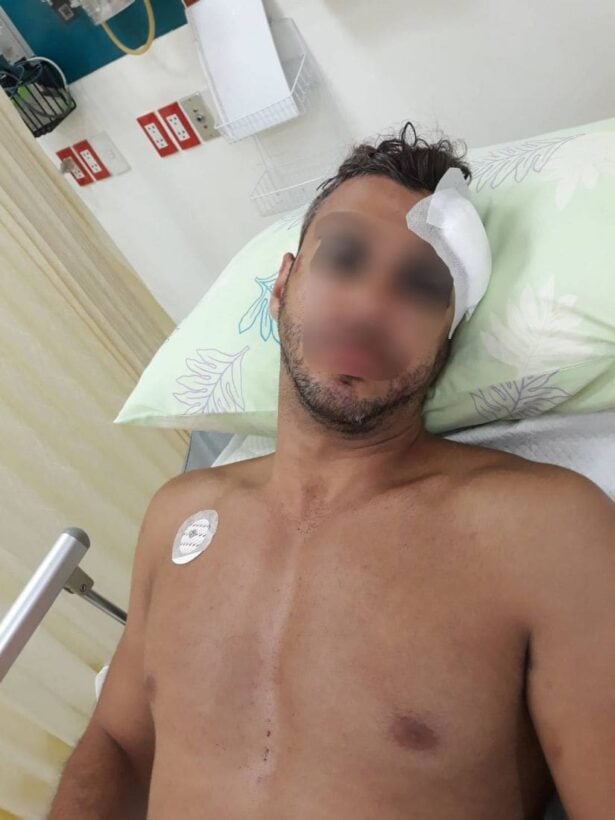 An Israelian tourist has sustained head injuries after being hit with a glass bottle by a young Thai man last week, allegedly over an issue of 'jealousy' in Krabi. You guessed it, over a love-interest.

Koh Phi Phi Police were notified of the tourist's injuries following last week's attack.

Police arrived at a restaurant to find an injured male tourist identified as 30 year old Dani Isrirulnikov, an Israeli national. He had sustained a head injury. He was transferred to hospital for treatment.

Local witnesses told police that the incident happened in the early morning. The suspected attacker has been identified as 24 year old Premanan Kongpoon from Phang Nga.

Mr Isrirulnikov, who was walking along the road stopped to chat with Premanan. After that they started arguing. Premana used a glass bottle and hit Mr Isrirulnikov's head. After that Premanan sped away.

Premana was jealous that Mr Isrirulnikov had talked ...