Pulp Fiction – Phuket tourism by numbers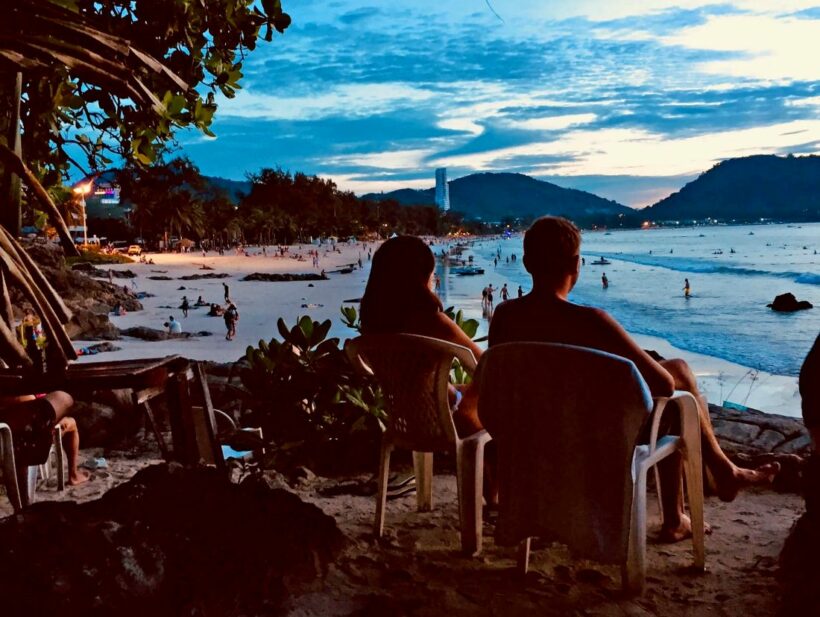 by Bill Barnett
This week netizens have been captivated over a photo in the blogosphere proclaiming that "Phuket high-season was dead as a dodo."
Excuse me as I digress for just a minute on the subject of dodo's, which is clearly something I know nothing about, hence putting myself on par with the individual proclaiming the 'end of days' for Phuket, on a pictorial blogpost.
The dodo bird species according to most sources I read about is an extinct flightless bird, who gave birth to the term "dead as a dodo. Moving on, the bird was a character in Lewis Carroll's iconic Adventures in Wonderland. Interesting (maybe), but please now follow me down the rabbit hole of fact versus fiction, and check out the state of Phuket's tourism market.
Our most accurate benchmark of Phuket tourism remains the gateway international airport, and data is collected and reported by the AoT (Airports of Thailand). Oftentimes passenger numbers are inaccurately referred toas tourists, whereby in fact the term passengers include residents, business travelers, and often visitors transiting to Khao Lak, Krabi or elsewhere
Yet, the AoT data is relevant and is the best source of numbers for tourism that exists. There is not a direct method for counting the number of tourists traveling by private car or public transport to the island, but in the scheme of things, let's consider that to be somewhat negligible in the day and age when everyone can fly.
Last year Phuket International Airport hosted a record number of passenger arrivals both on overseas and domestic flights exceeding 8.4 million.Putting 2018 into perspective, we have looked at latest actual numbers for January through October and factoring in current trends anticipate that full year 2018 will see close to 9.0 million passenger arrivals. This would be an 8% increase in year-on-year traffic. and not bad. considering the impact of the mid-year boat sinking episode. Good news, Phuket is far from dead.
There is little doubt that there was an impact of the Phoenix disaster on the Chinese market. The first six months of the year was a burner and things turned challenging in the third and fourth quarters. But for clarity, the bottom did not fall out of the market.
Passenger arrivals for the period of July through October registered a 1.3% cumulative fall compared to the same period last year. As the episode went through the cycle, each succeeding month saw an easing of the impact. Looking at the larger picture, domestic arrivals decreased 5.2% but international arrivals grew by 2.4%. during the four-month period. For those looking at disaster scenarios, is a 1.3% drop the end of the world? I think not.
In all fairness, the China story still has other moving parts such as the depreciation of the currency against the Thai baht, and rising competition of other destinations such as nearby Vietnam. One macro factor that drives the metrics remains the domestic arrival basket, as passengers who come via Bangkok or other Thai airports into Phuket are counted as into the domestic category and many of these are not Mainland Chinese so perhaps there is a need for concern is on other feeders of Phuket tourism such as Europe and Australia.
Mono tourism continues to be an ongoing issue and looking at year-to-date international arrivals in the first 10 months of this year, China stands at 43.4% and Russia at 11.6%, so over half the overseas profile is two markets. Going down the line in order of numbers comes Australia, Korea, Malaysia, U.K and Germany. Clearly anyone who runs a business understands the importance of diversifying the base and creating less dependence on these two segments. Phuket's epic rise over the past decade has come at a cost of diversity, but similar stories can be seen in trends across Asia's other leisure destinations.
Before I close out the tourism shop talk I did take time to check out new data from STR who are the leading authority on hotel market performance and there is some cause for concern on this front. Key metrics for hotels remain occupancy, average rate and RevPAR (revenue per available room).
STR's numbers reveal the first six months of the year were strong but the numbers fell in July to October. The impact of the China incident was clearly demonstrated. Looking at eleven month market-wide performance, occupancy fell 3.8%, but surprisingly rates pushed up 5.4%, which drove RevPAR to a 1.4% positive.
Looking at year-on-year comparisons of November to evaluate the easing China impact, there was only a 1% decline over the same month in 2017. Things are getting better, yet December last year was a record setter and it's unlikely the same momentum can be held. One thing that is clear in STR data is that when Phuket hits stride in high and peak months, most hotels are able to drive rates up and impact RevPAR.STR data is broad and again some hotels do better, some worse but it remains the best market indicator available.
To close out our hotel tourism trip, what keeps me awake at night? Aside from a recurring concern over the big sleep, certainly growing noise about a global recession, mono market reliance, and a hyper development supply pipeline of new hotels that is likely to create a supply demand imbalance as the market slows. Nothing moves in straight lines forever.
Summing up the 'Phuket death of the dodo tale', I'll let you decide this one, perhaps bythe numbers and not just an Instagram-rant moment.
Phuket is busy. Below is a dodo.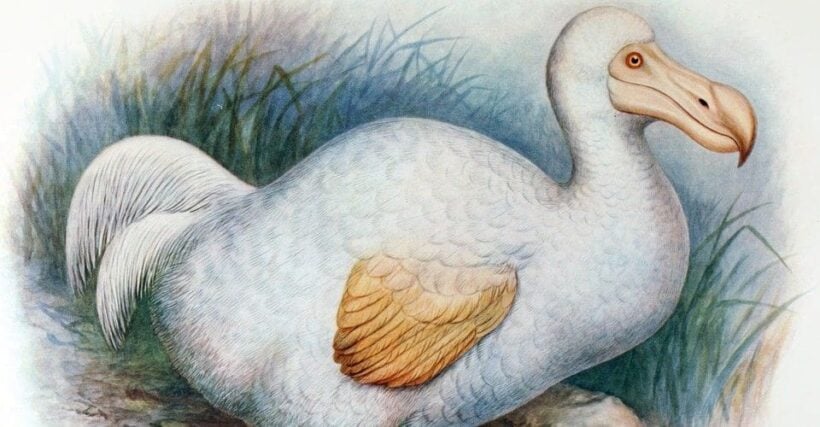 Keep in contact with The Thaiger by following our
Facebook page
.
Never miss out on future posts by
following The Thaiger
.
Phuket's Soi Dog Foundation opens Humane Education Centre at Mai Khao shelter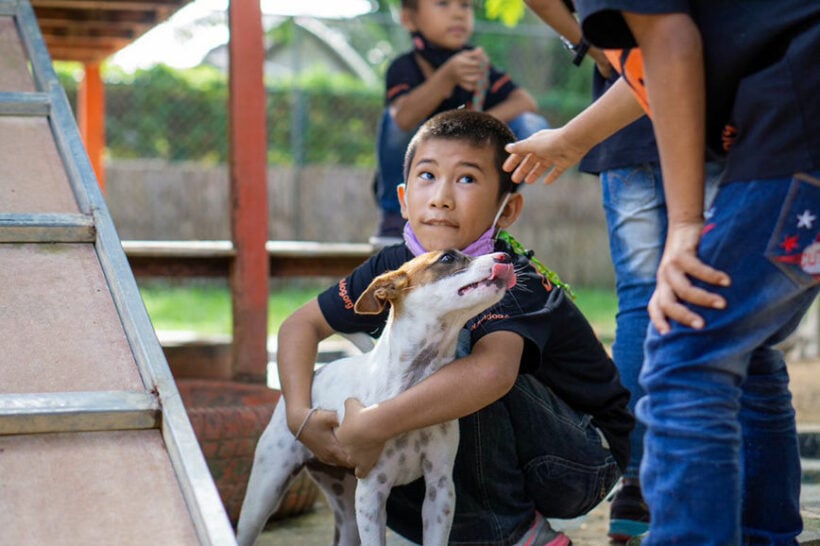 The Soi Dog Foundation has officially opened its Humane Education Centre, the first of its kind in Thailand dedicated to the welfare of stray animals. The centre, located at the Soi Dog shelter in northern Phuket, forms part of the foundation's Humane Education program. Rolled out in 2017, the program sees a team visit Thai schools to teach the next generation the basic principles of animal welfare and promote empathetic attitudes towards both owned pets and free-roaming strays.
The program has reached a total of 15,058 students and 861 teachers to date. With a dedicated classroom as well as educational tools and resources now on site at the shelter, Soi Dog will be able to expand the programme and reach an even greater number of young minds.
Co-founder and president of Soi Dog Foundation International John Dalley said, "The cornerstones of what we do – what I believe very firmly are the answers to the stray dog problem throughout Asia – are large-scale sterilisation of stray dogs and cats and education of, particularly, the next generation.
"We see all the time the problems that are being caused through us not respecting the environment and not respecting the other animals with whom we share this planet. That's why education is so important."
John also thanked the supporters and donors who made the construction of the centre possible. After cutting the ribbon, the students filed into the brand-new facility for the very first on-site class – a fun and interactive hour of roleplaying, brainstorming and problem solving.
Humane Education Manager Nuttawut "Film" Kumngern. said… "We want to encourage kindness toward animals, especially free-roaming dogs and cats, and teach youngsters to be responsible pet owners. This will sustainably reduce animal cruelty and pet abandonment."
"We hope to one day see animal welfare incorporated into the curriculum in Thai schools, and our education centre is a great start."
Soi Dog is ready to welcome school groups from Phuket and other provinces to the centre which can accommodate up to 40 students at any one time. Schools interested in participating are encouraged to email film@soidog.org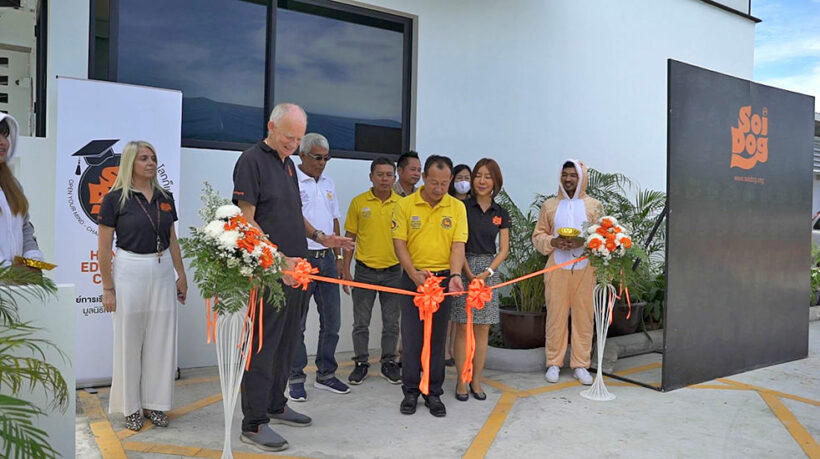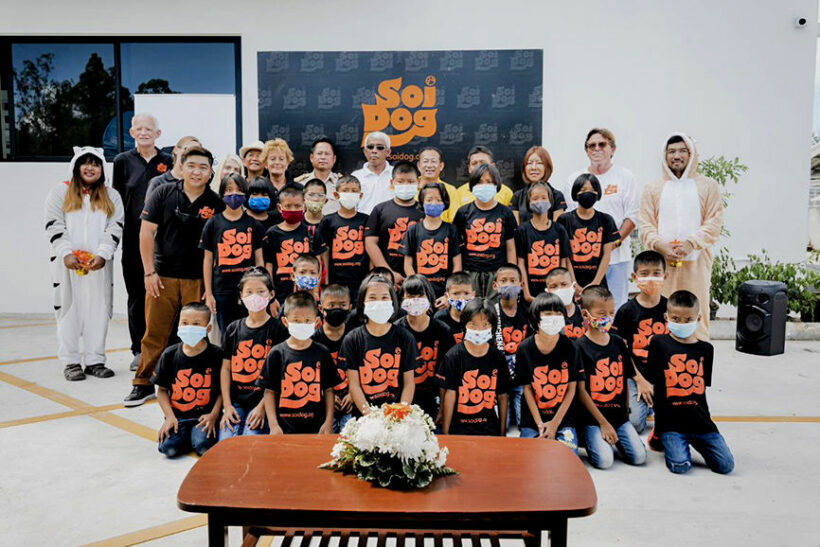 Keep in contact with The Thaiger by following our
Facebook page
.
Never miss out on future posts by
following The Thaiger
.
Police have yet to investigate illegal hiring of foreign teachers at international school in Phuket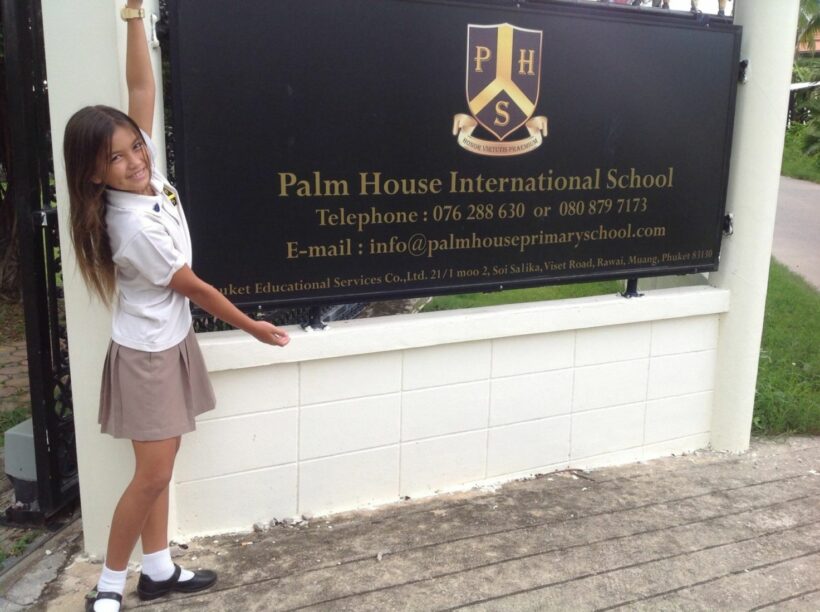 Chalong police in Phuket say they have yet to start investigating the illegal hiring of foreign teachers at an international school in Rawai, south of the island. Palm House International School allegedly hired foreign teachers illegally in which 2 were arrested by Phuket Immigration police on November 4.
Somkiet Sarasin, the leading investigator of the case, says the 2 Brits were informed that police were processing a charge of working illegally in the country against them, in which both denied the charges. Somkiet says the 2 were released on bail, but did not confirm the amount of bail that was set by the police.
"They are still staying in Thailand. I am not worried. I have their passports. I am not available to explain [any details] because the investigation is still ongoing."
"This is normal for an investigation when the suspects deny the charge against them. I have to check more information against their claims. This case will probably be concluded next month."
However, the investigation has yet to begin, with Somkiet saying he has not even questioned the owner of the school, despite his claims the case would be finished next month.
"The investigation into the school will take time. The investigation into the two British people must be finished first."
Such allegations of foreign teachers working illegally have recently been in the news after Sarasas Witaed Sainoi Pitiyakarn School, in the central province of Nonthaburi, saw 7 foreign teachers probed for being hired illegally. That school, along with others in its private network, made nationwide news after CCTV caught a Thai teacher hitting, pushing and dragging a young student in the classroom. Such widespread violence against students has long been a sad component of many Thai schools, in which some of the teachers are unqualified and unlicensed to teach, but are hired anyway.
SOURCE: The Phuket News
Keep in contact with The Thaiger by following our
Facebook page
.
Never miss out on future posts by
following The Thaiger
.
Phuket sees 300 million baht boost over long holiday weekend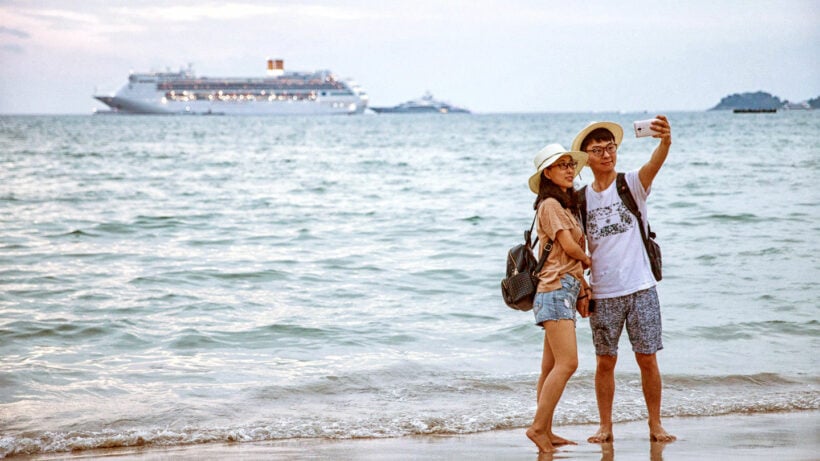 The Tourism Authority of Thailand says that Phuket has received a much-needed 300 million baht boost over the 4 day long weekend with around 54,000 tourists flocking to the island from last Thursday through to yesterday.
Phuket Office Director Nanthasiri Ronnasiri, reports that the average expenditure per visitor was about 5,500 baht, which was higher than the average spend for a Thai tourist to Phuket 2 years ago. She also noted that random checks on hotels showed that occupancy rates climbed to about 35%, with most guests staying 2 nights. But most of Phuket's hotels remain closed.
Nanthasiri also says that many of the tourists concentrated themselves in the Phuket Old Town area, especially around Thalang Road, Phang Nga Road, and Dibuk Road in order to enjoy at the Sino-Portuguese shophouse architecture and historical locations. In fact much of Phuket Town, including its many markets and alley eateries, were doing roaring business, The Thaiger can vouch for the heavy traffic, on the roads and footpaths, over the past 4 days.
"This special holiday made Phuket tourism livelier, even though it was not as same as the situation before the Covid-19 pandemic."
In fact, despite the welcome surge of visitors, it was still a long, long way from its previous tourist levels with much of the west coast, which has largely catered for the international tourist traffic, was still very quiet in places like Patong, Kata and Karon.
Phuket wasnt the only destination that has profited off of the long weekend as Chiang Mai saw droves of Thai tourists visiting its Royal Park Rajapruek as well as the northern city's other nearby national parks and tourist areas. Visitors came from all over to see the blossoming of flowers in a beautiful display at the park as well as enjoying the air-purifying flowers as they relaxed. Tourists were able to rent a bicycle for 60 baht if they wanted to exercise while taking in the scenery and could also pay a visit to the orchid greenhouse, which hosts a variety of orchids in bloom. TripAdvisor recommends to set aside 2 hours to visit the park.
Next holiday weekend, on November 27 and 28, Pattaya is expected to get a tourism boost as its annual fireworks festivalis set to bring in travellers who have taken advantage of package deals offered by some beachside hotels. Such packages were offered for advance bookings, where holidaymakers could view the firework shows on the rooftops of their hotels. The firework displays are said to be long with breaks of entertainment-packed shows, featuring live music and student bands amongst others.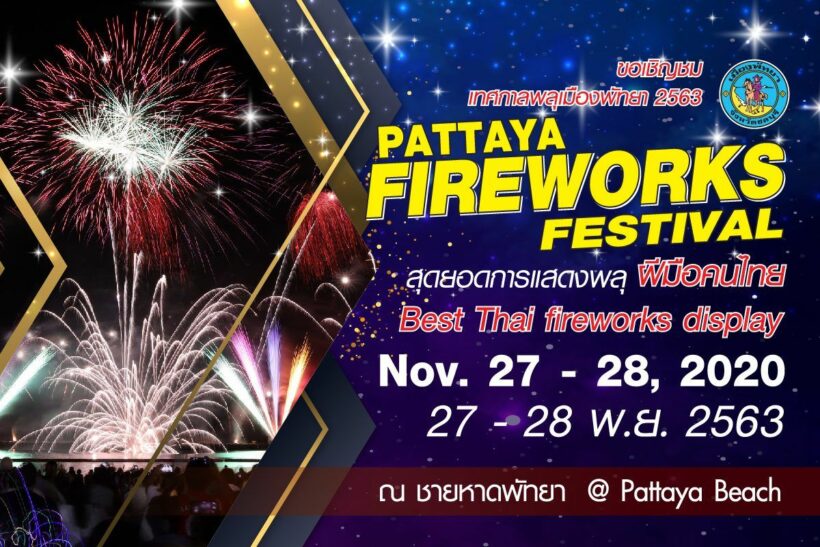 SOURCE: The Phuket News
Keep in contact with The Thaiger by following our
Facebook page
.
Never miss out on future posts by
following The Thaiger
.