Thai Life
Phuket Well-Being: To soy or not to soy?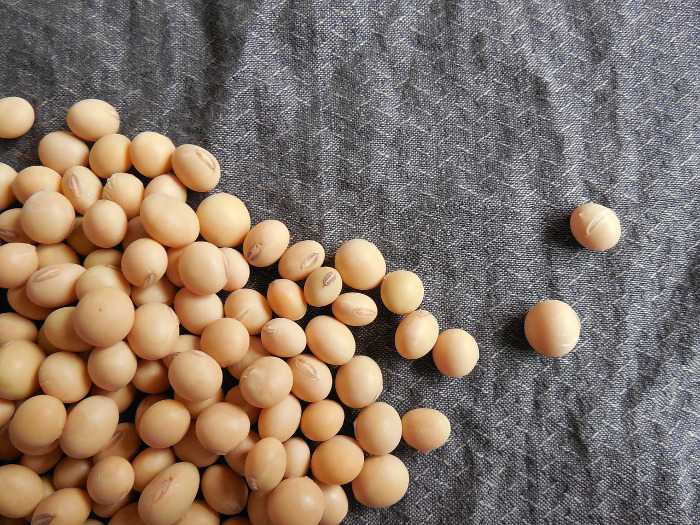 PHUKET: With a multitude of media sources voicing arguments both for and against soy products, it is very easy to become confused about what's best for your body.
However, given the mounting evidence against soy as a healthy diet option, I urge everyone to be very cautious about accepting the 'big soy' spin as nutritional gospel – especially in a place like Phuket, where soy is so widely used in various ways.
For many years, contradicting opinions and claims have been put forth regarding the pros and cons of soy products.
A BBC News report from 2004 stated, "soy 'stops cancer and baldness'."
But an article published in the New Zealand Medical Journal in 2000, claimed, "Soy foods can stimulate the growth of estrogen-dependent tumors and cause thyroid problems."
Are you confused yet? Well, I'm not done.
"Boosting your soy intake could reduce your risk of breast cancer," said an article on a UK website called "The Healthier Life".
On the other hand, a report on the website of leading independent health group Weston A Price states: "A British Government report concluded that there is little evidence that soy foods protect against breast cancer or any other forms of cancer. In fact, soy foods may result in an increased risk of cancer."
So, what are we to believe?
I, for one, believe that we must be diligent in our research when it comes to organizing our diets, so that we are fully aware of the advantages and disadvantages of the foods we choose to eat.
SOY HISTORY
Claims that soybeans have been a major part of the Asian diet for more than 3,000 years, or "time immemorial", are simply not true, according to KT Daniel, in an article called "Whole soy story: The dark side of America's favorite health food".
Soy did not become a food source until late in the Chou Dynasty (1134-246 BC), when a process of fermentation was developed to turn it into miso soy paste and soy sauce.
Tofu came along shortly after and around 1,000 AD, fermented soy foods, such as natto and tempeh, entered the food supply.
Modern soy products, such as soy-protein isolate and concentrate, made using highly processed methods, were unknown in Asian countries until well after World War II.
SOY IN ASIAN DIETS
According to a spokesman for Cancer Research UK, "There's a lot of research that countries with a high intake of soy in their diet, such as Japan, tend to have lower rates of prostate cancer and some other types, with the active ingredients in soy thought to be isoflavones."
Sounds like a compelling reason to eat soy, doesn't it? Let's take a look at how much soy is actually in the Japanese, and Asian, diet before we jump on board.
According to the soy industry's own figures, Asians eat very little soy; about 9.3 to 36 grams per day in many of Thailand's neighboring countries.
More importantly, Asians generally eat their soy fermented such as in miso soup – not as tofu, sausages or meat replacements.
Does it seem plausible that such a small intake of soy could really reduce prostate cancer rates?
Maybe, but I advise researching deeper before accepting it as true.
WHAT ABOUT THE WESTERNERS?
Apart from the obvious, where else is soy lurking?
Research estimates that soy is present in 70 per cent of all supermarket products and widely used in fast food chains. Soy is used to bulk out and bind many processed foods such as sausages, beef burgers and chicken nuggets. Even the husk is used for fiber in breads, cereals and snacks.
Soy is the most-consumed vegetable oil in the world and is used in margarine, salad dressings and cooking oils. This is in addition to the 90 per cent of the 200 million tonnes of soy produced annually that is fed to animals, which we, in turn, consume.
It seems that soy is infiltrating even the most unexpected parts of Western diets, so what is there to do?
Big soy companies, like some large pharmaceutical companies, have been a powerful driving force behind shaping opinions about soy as a health food.
Despite the size and power of the soy industry and the information it distributes, the substance's reputation as a health panacea is becoming blemished as further research claims to have found that the substance can contribute to a plethora of health problems.
However, there are still some supporters of soy, and many people continue to eat it.
But before you decide to frequent your local Phuket vegetarian restaurant, with the trademark yellow and red flags signifying that the eatery is meat-free, do your homework. Research the benefits of soy and its detriments, and decide if soy, just like any other food, is necessary to maintain a healthy diet that works for you.
Craig Burton is a nutritional expert with more than 15 years of experience at the forefront of the health and well-being field. He offers a high-level of his expertise in functional training and nutrition, focusing on detoxification, food intolerance and nutrient deficiency. For more information about Craig and his services, visit thevitruvianmethod.com
— Craig Burton


Join the conversation and have your say on Thailand news published on The Thaiger.
Thaiger Talk is our new Thaiger Community where you can join the discussion on everything happening in Thailand right now.
Please note that articles are not posted to the forum instantly and can take up to 20 min before being visible. Click for more information and the Thaiger Talk Guidelines.