Phuket lifestyle: In a league of their own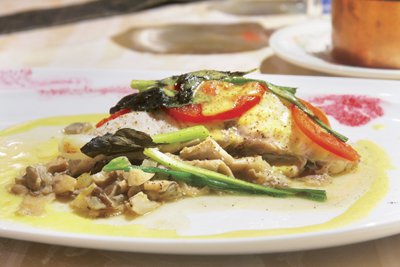 PHUKET: There's a restaurant experience in Kathu that is uncannily like dining in someone's front room; largely because it is in someone's front room.

The restaurant in question is Royale Nam Tok (RNT) hosted by Corry Ringoet and Marc De Schriyver, (a Belgian partnership) who, after having enjoyed 20 years of success operating their Antwerp restaurant, De Tafeljoncker moved lock, stock and barrel to Phuket, built a house, installed a professional kitchen and set up business.

Yes, you read that right: six years ago Corry and Marc moved the entire contents of their restaurant from Belgium to Phuket in three shipping containers. As a result, it's a stupendously unusual set up featuring fine dining surrounded by Flemish opulence, a veritable glittering shrine to "chic-kitsch" as Corry puts it. If you think the Tamachart Restaurant in Phuket Town is originale, as the French so diplomatically put it, this place certainly drop-kicks it into a cocked hat with ease.

This is, in effect, Corry and Marc's house until five o'clock every day, when it turns into a high-class restaurant and then morphs back into their abode once the last customer has left. Just glancing round the place it's hard to fully take in all the décor and ornaments in one go and I certainly don't risk any brusque movements, not wanting to knock a 20,000 baht vase to the floor or stumble over the antique harmonium in the corner.

Speaking of things musical, just how on Earth piped-in REM sung to Gregorian monk chants blend effortlessly with Flemish period pieces is quite beyond my ken, but it does, sort of, at least after a vodka martini.

Then again, at this stage of exploring this unique restaurant, I'm so taken in by the extraordinary décor that if Hergé himself had wandered through, puffing on a made-in-Dublin Peterson's meerschaum pipe, closely followed by his Belgian creations Tin Tin, Snowy, and a whisky-bottle-toting Captain Haddock, I wouldn't have batted an eyelid. The cuisine here is predominantly "Hi-So French" with tinges of Asian fusion.

So no pommes frites with mayonnaise in sight, but there's delicious beef carpaccio with homemade pesto sauce, toasted Swiss Gruyère, endives with Madras curry and homemade whole-wheat bread with rillettes de canard for starters that have Stephen the cameraman in seventh heaven. Marc decants a young Chilean merlot, one of the many varied choices on the happy juice list, and we tuck into an unfortunate Canadian lobster (alive, happy and well when we arrived) and homemade duck terrine served with homemade passion fruit marmalade.

I don't know how many readers have enjoyed fine dining surrounded by Flemish-Thai décor on a hot tropical night but just in case you haven't, I heartily recommend it to make your life that much richer. Mains come in the form of parrot fish in saffron sauce and a Black Angus beef steak followed by a cheese trolley and raspberry sorbet.

The devil's in the details here, in the tiny silver cocktail sticks, silver serviette holders, cooled and scented towels, eclectic décor and excellent service. This all sets it apart in a class of its own, as no doubt the award-winning De Tafeljoncker did in Antwerp. After all, that move must have cost a lot of cash…

There is, quite simply, nothing else like Royale Nam Tok in Phuket and I very much doubt that there ever will be anything to match it in the future. After all, anyone who can marry classy kitsch with fine dining deserves a round of applause. Take a bow, Corry and Marc.

Even though it's pricey there is no service charge at Royale Nam Tok, neither does the restaurant offer commissions to tuk-tuk drivers. A fittingly rich set menu will cost each diner somewhere in the region of seventeen-hundred baht. There is also an à la carte menu.

Royale Nam Tok. Soi Nam Tok (take the well-signed road towards the Kathu Waterfall, click here for map) Tel: 0872637327. Closed on Sundays.
— Sam Wilko
Keep in contact with The Thaiger by following our
Facebook page
.
Tax on salt content being considered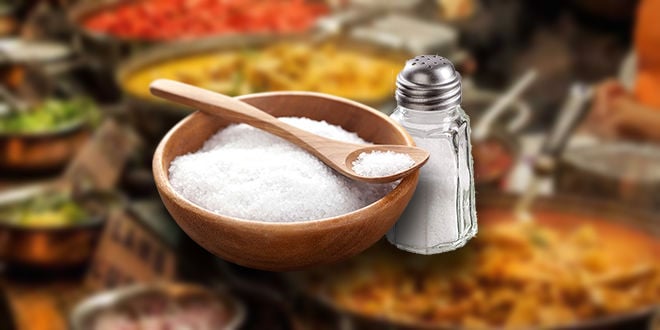 The Excise Department is considering imposing a tax on the salt content of food to encourage food producers to reduce the sodium content of snacks, instant noodles and seasoning cubes.
The director of the Office of Tax Planning said that the department is discussing a limit on the amount of sodium food can contain, in line with the standard set by the World Health Organization (WHO), which is 2,000 milligrams of salt per day.
In reality, Thai people consume an average of 1,000 milligrams per meal, making their daily intake well above WHO guidelines, according to the director.
He said any tax imposed would be at a level which would encourage food producers to reduce the sodium in their processed food without being punitive, adding that the proposal isn't intended to generate more tax revenue, but to help protect the health of consumers. Excessive sodium in the diet can lead to high blood pressure and kidney disease.
Fish sauce, soy sauce and salt would not be taxed.
SOURCE: thaipbsworld.com
Keep in contact with The Thaiger by following our
Facebook page
.
Water shortage warnings in 22 provinces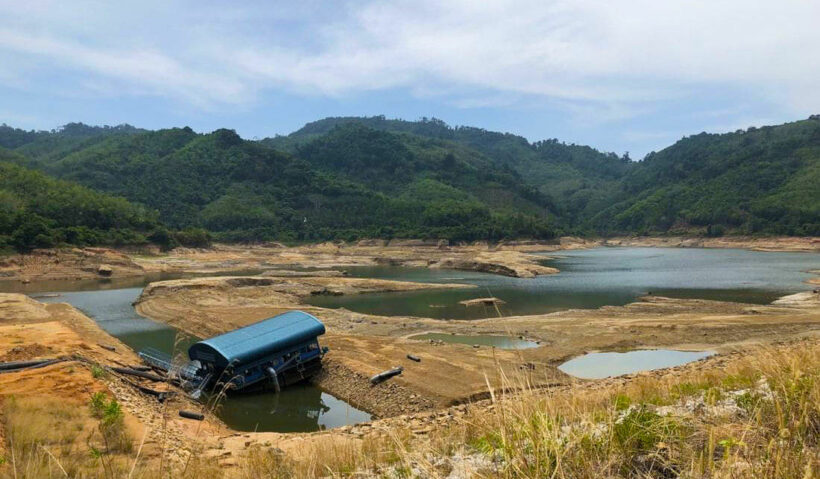 People living in 22 Thai provinces are being warned to prepare for shortages of drinking water during the upcoming dry season, due to start on November 1st.
The warning was issued by the National Water Resources Office, citing low levels in reservoirs, which are the main sources for tap water production waterworks in 22 provinces.
Areas at risk identified by the office are in northern, north-eastern, eastern and southern provinces.
Measures have been adopted by agencies charged with dealing with water shortages. including dredging water channels to allow greater volumes of water to flow into reservoirs, drilling underground wells, enlarging storage ponds and the purchase of water to supply to those in urgent need.
The Royal Irrigation Department has announced that people should use water sparingly.
There are currently about 6 billion cubic metres of usable water in reservoirs in the affected provinces, with 5 billion cubic metres reserved for consumption and ecological preservation, leaving only 1 billion cubic metres for use in agriculture.
This means farmers in the Chao Phraya river basin may not be able to grow a second crop of rice this year.
SOURCE: thaipbsworld.com
Keep in contact with The Thaiger by following our
Facebook page
.
Green Day heading back to BKK in 2020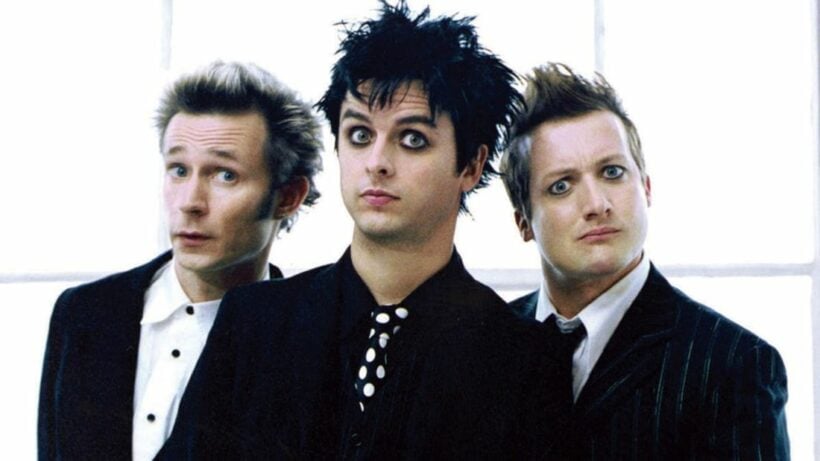 Green Day, five-time Grammy Award winners, are embarking on a global tour in 2020, including a stop-over in Bangkok during March. The rock 'n' roll Hall of Fame inductees will perform a series of concerts throughout Europe, UK, North America and Asia.
"Green Day Live in Bangkok" takes place on March 11, 2020 at Impact Arena, Muang Thong Thani. But it's not their first time. Green Day sold out concerts in their last Thai live gigs in 1996 and 2010.
Formed in 1986 in Berkeley, California, Green Day is one of the world's best-selling bands of all time, with more than 70 million records sold worldwide and 10 billion cumulative online streams of their music and performances. Their 1994 breakout album "Dookie" is widely credited with popularising and reviving mainstream interest in punk rock, catapulting a career-long run of No 1 hit singles.
In 2004, Green Day released the rock opera "American Idiot", selling more than 7 million copies in the US alone and taking home the Grammy Award for Best Rock Album. In 2010, a stage adaptation of "American Idiot" debuted on Broadway to critical and commercial acclaim. Entertainment Weekly called Green Day, "The most influential band of their generation," while Rolling Stone said, "Green Day have inspired more young bands to start than any act this side of KISS, and that doesn't seem to be changing."
Green Day Live in Bangkok 2020 is on March 11, 2020 at Impact Arena, Muang Thong Thani.
Ticket prices start at 2,000 baht and tickets go on sale on November 2 at all ThaiTicketMajor outlets via www.livenation.co.th or www.thaiticketmajor.com or call: 02 262 3838 for more information.
SOURCE: The Nation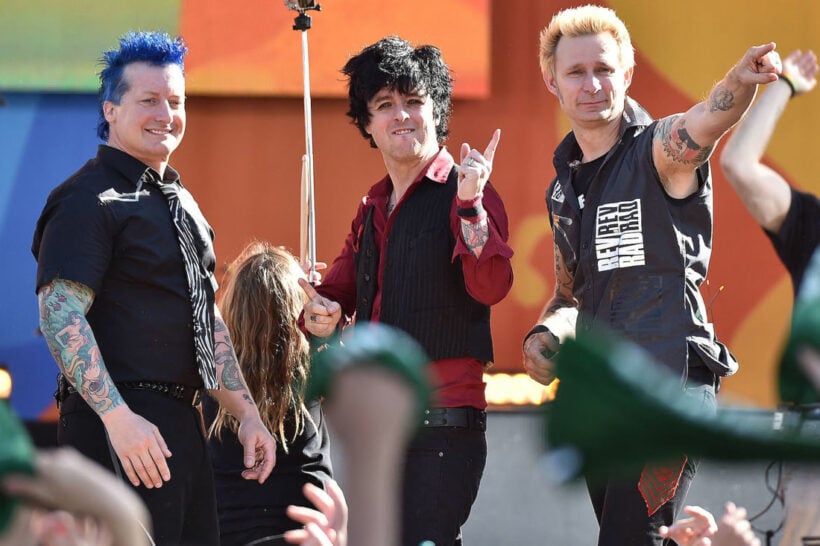 Keep in contact with The Thaiger by following our
Facebook page
.